Skip to: General information | Rooms | Pools and public spaces | Dining and lounges | Distance from the parks | Vacation planning tips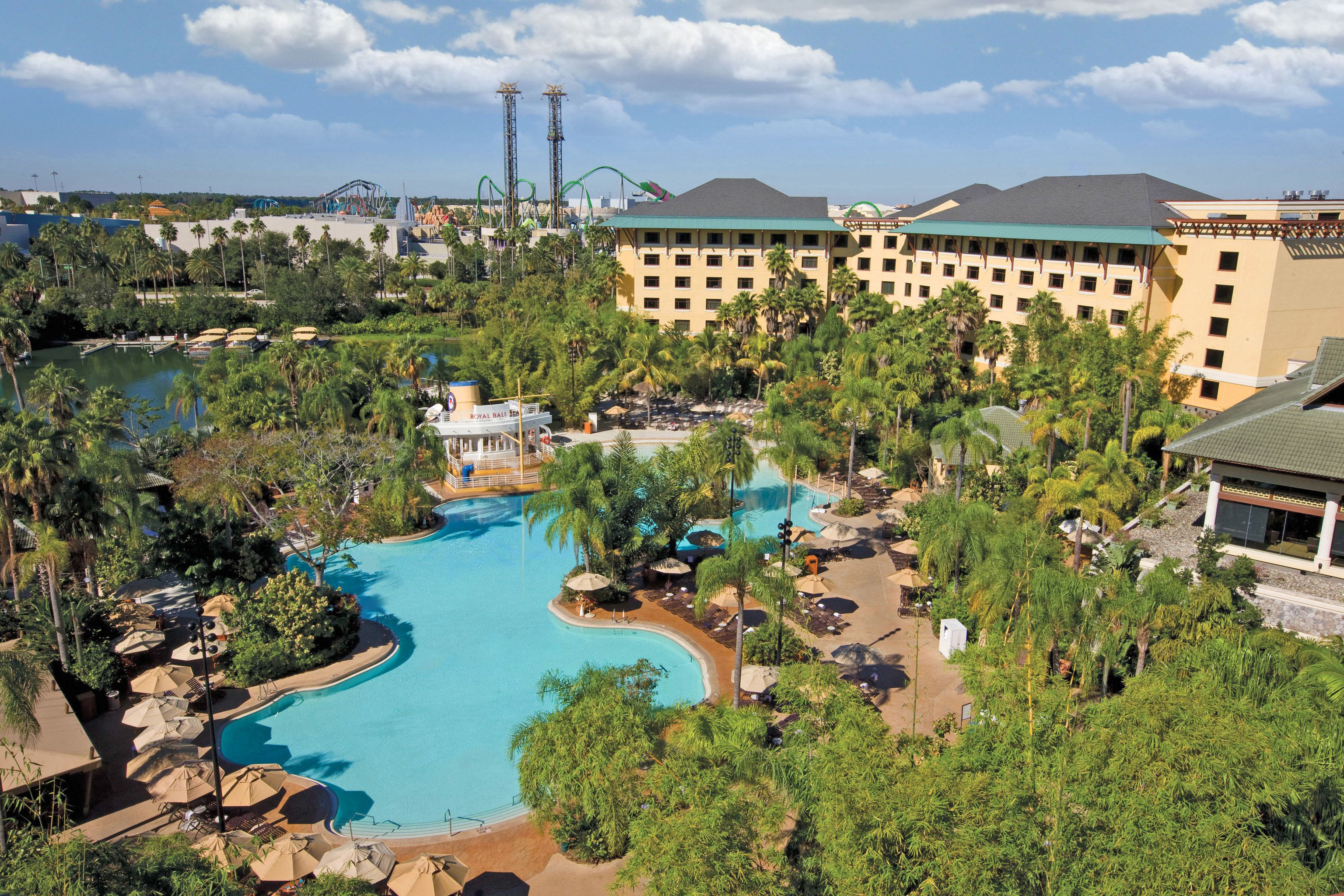 Royal Pacific Resort – general information
Kick back and relax under the swaying palm trees of a tropical paradise at Loews Royal Pacific Resort. This AAA 4-Diamond award-winning hotel transports guests to the enchanted isles of the South Seas with lush landscaping, sparkling waterfalls, exquisite wood carvings, and a serene orchid court where the flowers are always in bloom.
One of three premier hotels at Universal Orlando Resort, Royal Pacific has been a tropical escape for Universal resort guests since it opened in June of 2002. This hotel also serves as the home base for meetings and conferences at Universal, with over 130,000 square feet of meeting space that connects (via covered walkway) to even more event space over at Loews Sapphire Falls Resort.
Following on the heels of a 2014 conference space expansion, all guest rooms were refurbished in 2016 with a modern take on tropical decor, adding new desks with more USB and electrical outlets, custom furniture, and bathroom renovations. The major upgrades continued in 2019 with a much-needed lobby renovation that added a grab-and-go snacks market, and redesigned both the check-in desks and the cocktail & sushi bar.
Address: 6300 Hollywood Way, Orlando, FL 32819-7888
Phone: 407-503-3000; Fax: 407-503-3010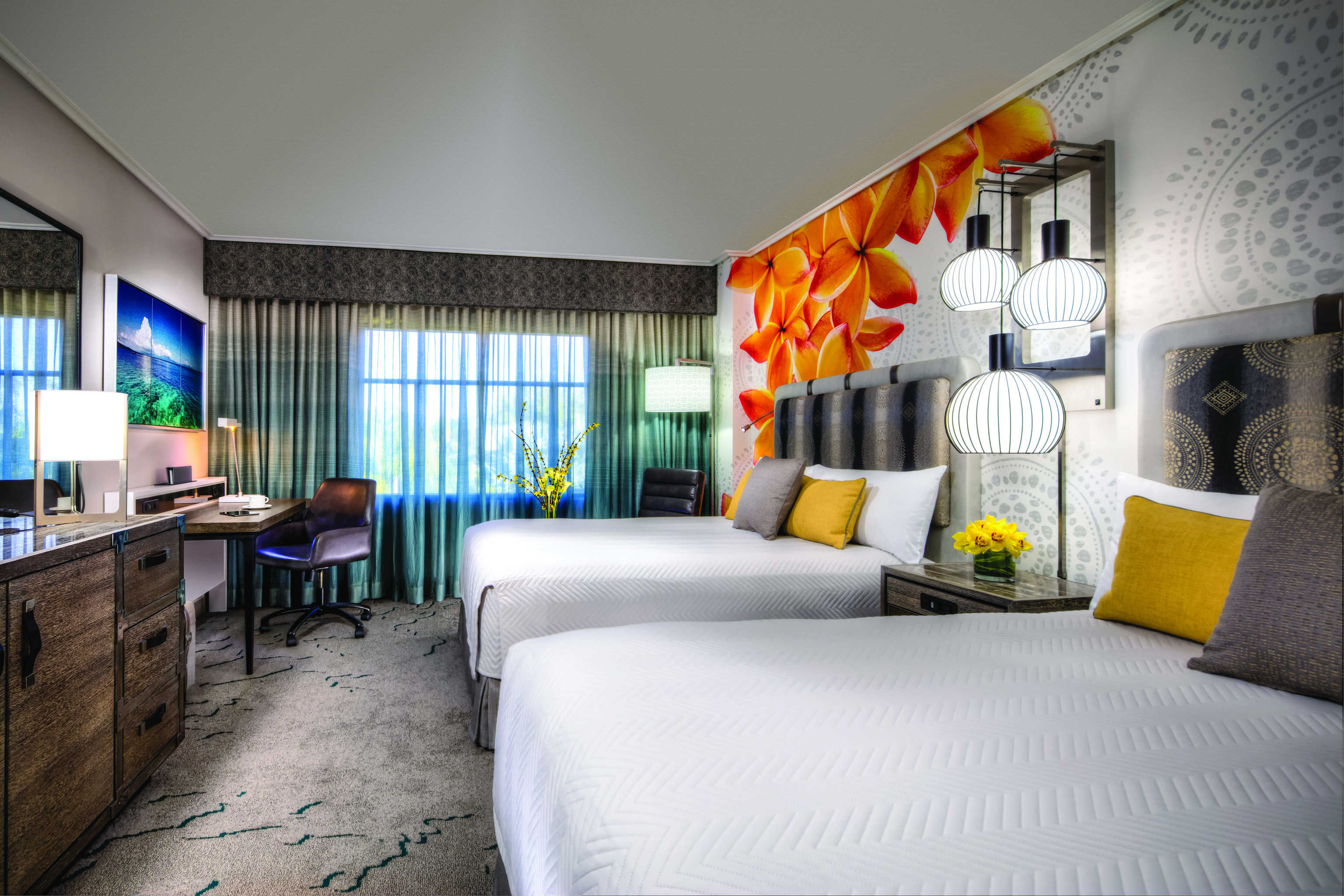 The guest rooms at Royal Pacific resort marry the clean lines of an upscale resort to the warmth and charm of the islands, with tropical patterns and a bold floral accent wall. Standard rooms start at 335 square feet, and prices range between $269 to $474 per night. Royal Pacific's club level is located on the top floor (the seventh) of tower three and includes a 2,000-square-foot private lounge. Pets are permitted with a $100 pet fee.
Squarely in the mid-range when it comes to the size of Universal's resort hotels, Royal Pacific Resort has 1,000 rooms:
755 standard rooms
161 water-view standard rooms
36 club-level standard rooms
26 king suites
Eight Jurassic World kids' suites
Seven hospitality suites
Two club-level king suites
Three club-level hospitality suites
Two Presidential suites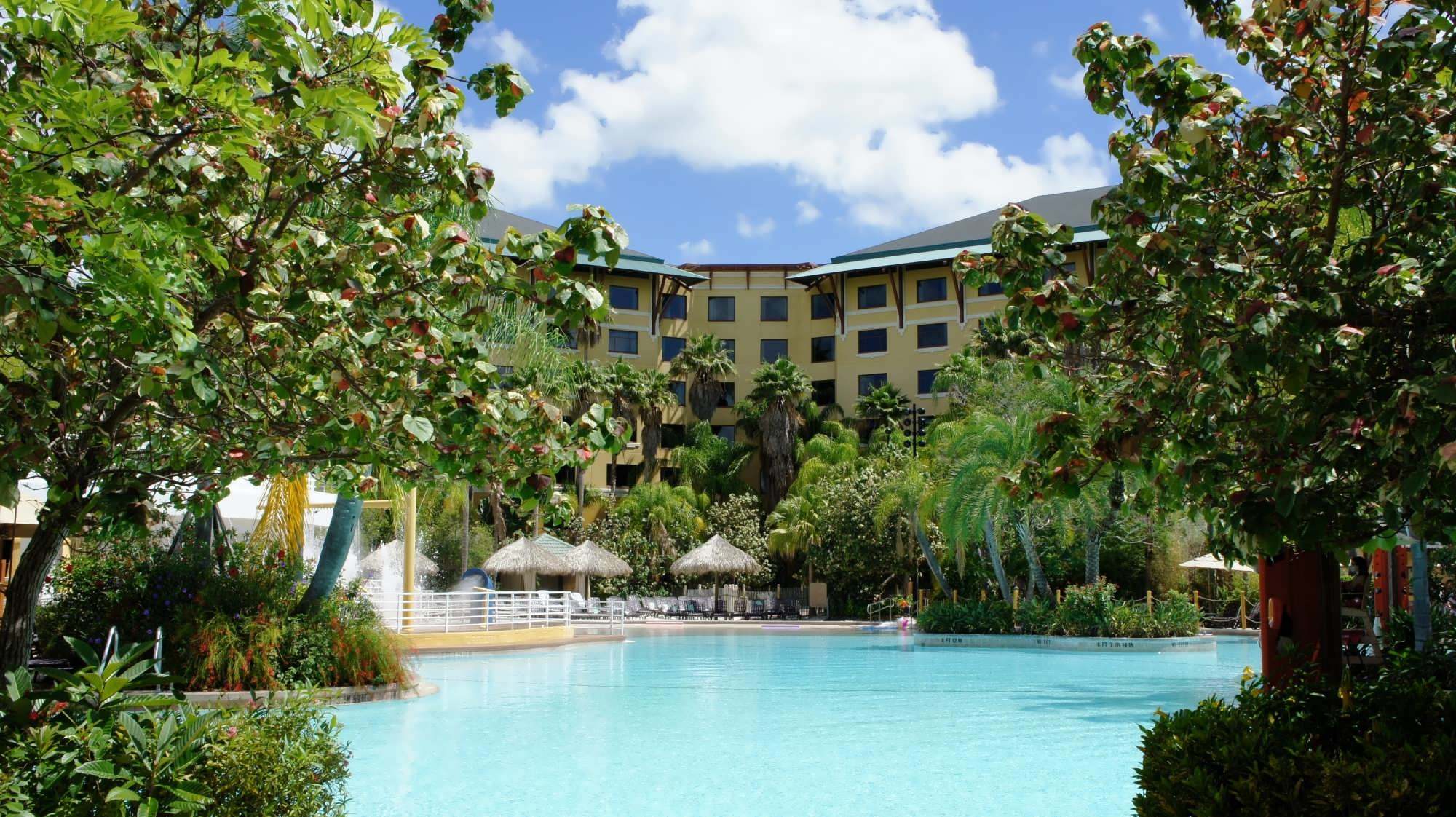 Guests are welcomed to the Royal Pacific lobby by crossing a bridge that leads to an oasis of lush foliage, surrounding an open atrium, complete with reflecting pond and elephant statues. Renovated in 2019, the lobby is just one of many shared spaces, including:
A large pool area, complete with an outdoor eatery, and cabanas available for rent. The heated, zero-entry pool has a white sand beach and interactive water features. Throughout the day you'll find poolside activities, such as ping pong tournaments, pool basketball, arts and crafts, and dive-in movies.
A 5,000 square foot complimentary fitness facility
A video game arcade, located next to the pool and open from 8:00 am until midnight
Walking and jogging paths around the resort
Two resort shops – a Universal Studios Store and Treasures of Bali
The Mariner's Club, a drop-off children's activities center, where, for a fee, you can leave your little ones while you enjoy a night out (contact the hotel concierge to confirm hours, pricing, and availability)
Outdoor hot tub in the pool area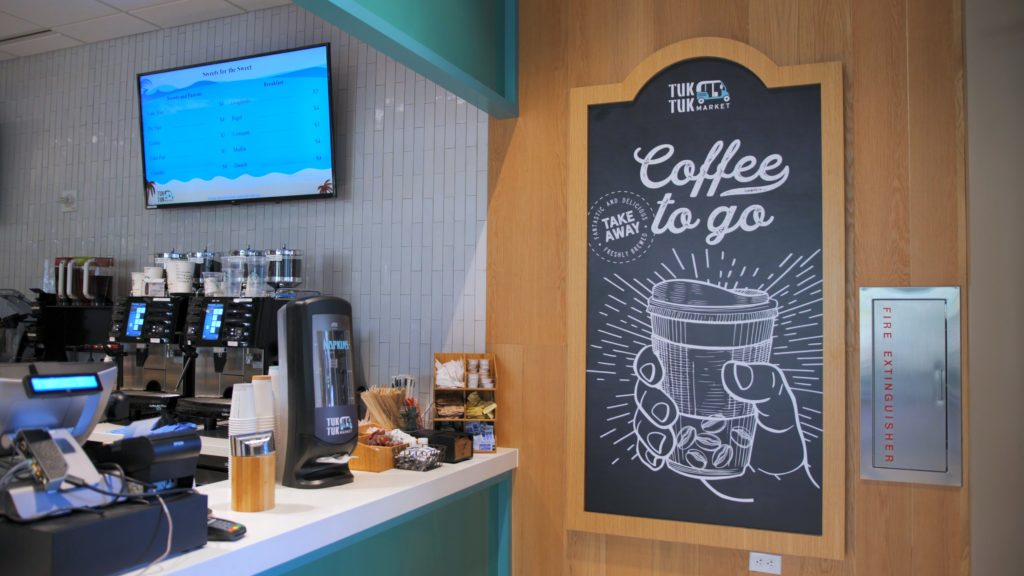 For your everyday dining, the resort is home to the Islands Dining Room, featuring a sumptuous breakfast buffet, plus pan-asian dinner options. Tuk Tuk Market peddles coffee and grab-and-go snacks, and the Orchid Court Lounge in the main lobby shakes up cocktails with sushi options. Jake's American Bar offers food and drinks for lunch, dinner, and late-night eats, while the Bula Bar & Grille serves up poolside snacks. And if you just don't feel like leaving the room, Royal Pacific has 24-hour room service.
In addition to this wealth of regular dining options, Royal Pacific has a few exotic offerings: the Wantilan Luau takes guests on a musical journey through the Polynesian islands, with performances by hula dancers, knife twirlers, and fire dancers, and a buffet feast of pit-roasted suckling pig, guava BBQ short ribs, tropical fruits, and desserts (reservations highly recommended).
Pre-pandemic, on Saturdays, the Tahitian room was home to the Despicable Me Character Breakfast, where guests dined with Gru, Agnes, Margot, Edith, and, of course, the minions. Twice a month Jake's American Bar hosts Jake's Beer Dinner which pairs signature entrees and craft brews, with a new beer vendor featured each month. And finally, Jake's Beer Festival brings over 50 craft and specialty brewers semi-annually to the Wantilan Pavilion for guests to enjoy tastings and live music.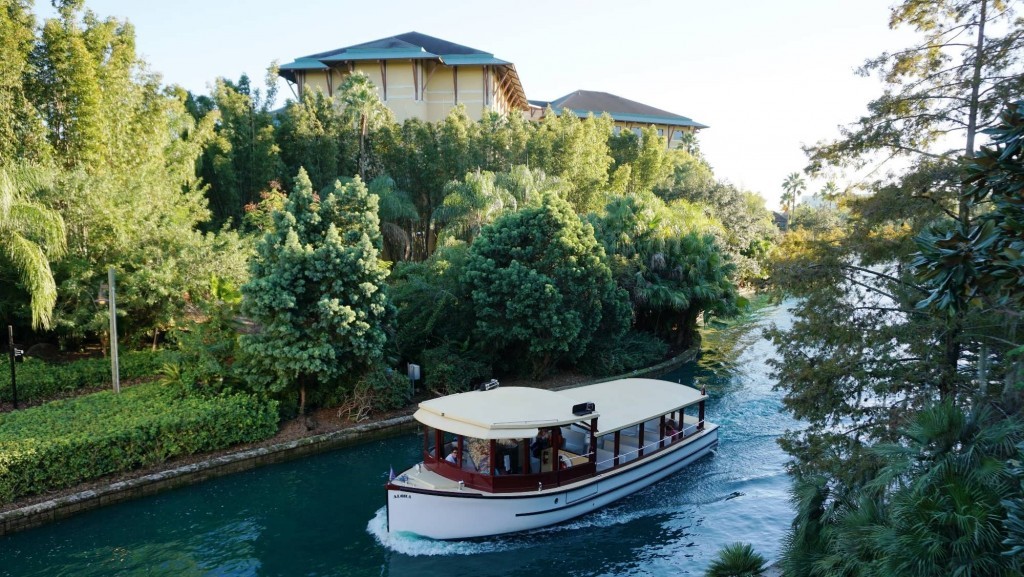 Royal Pacific Resort is connected to CityWalk and the theme parks via the waterway, which means that guests at the hotel have the option of using the quick and convenient water taxis to get to and from the parks. Alternatively, guests can walk the meandering garden path, which has its own security screening and entrance into CityWalk. To learn more, visit our Royal Pacific Resort: Distance from the parks page.
What are the top vacation planning tips for Royal Pacific Resort?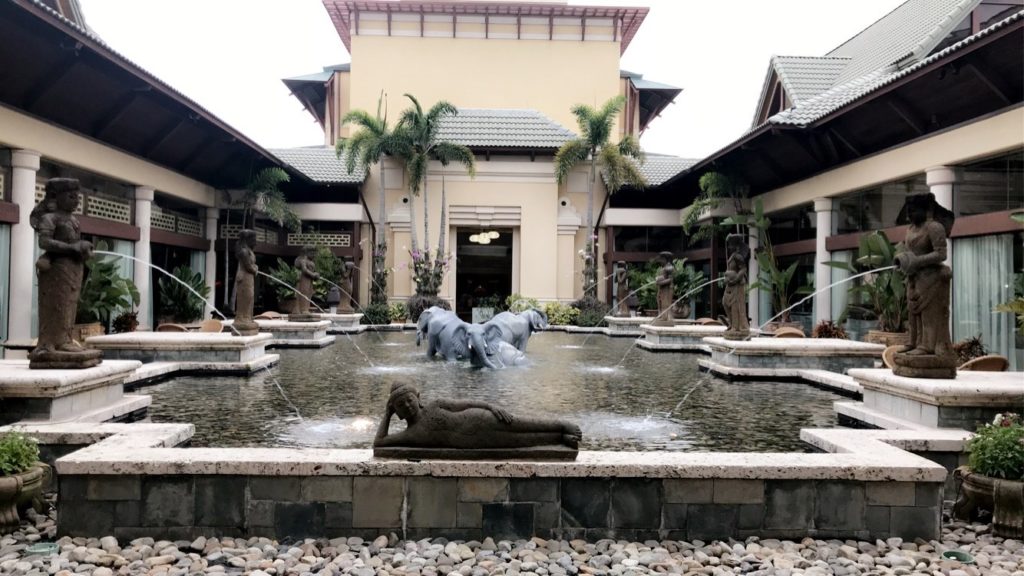 As with all premier resorts, Royal Pacific offers unlimited Express Passes to all guests, pet-friendly rooms, and preferred seating at select restaurants in the Universal parks and CityWalk, as well as the perks found at all Universal Orlando resort hotels, including:
Complimentary package delivery to your room
Resort-wide charging privileges with your room key
Complimentary scheduled transportation to SeaWorld and Aquatica
Access to the other amenities at Universal's other resort hotels, including the pool areas (this excludes the pool areas at Endless Summer Resort and is subject to change, so please verify when you make your reservation). For more on pool-hopping around Universal Orlando, please see our adventures in pool-hopping article.
Since all resorts located at Universal Orlando are operated by Loews, they all feature the same cancellation policy: if you cancel your reservation six or more days in advance, you will receive a full refund. If it's anything fewer than five days beforehand, however, you will be charged one night's room rate, plus tax.
How much does it cost to park at Royal Pacific Resort?
As with all Universal Orlando Resort hotels, Royal Pacific charges a parking fee for both day guests and those staying at the hotel overnight. Hotel guests pay $28 (plus tax) per vehicle per night for self-parking. For anyone visiting during the day, five minutes or less is complimentary, up to 30 minutes is $10, and anything over that is $45 for the day.
What is the story of Jake and Royal Pacific Resort?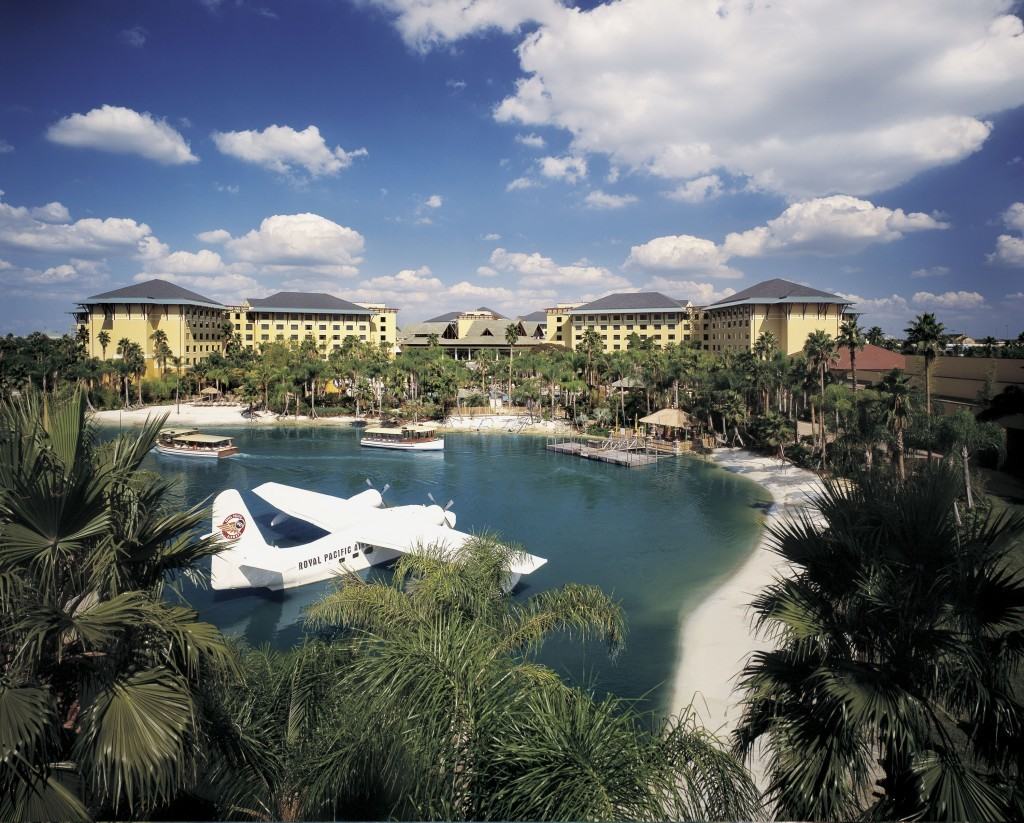 Loews published a blog post explaining the backstory of Jake, the namesake of Jake's American Bar, and whose (fictitious) adventures in the South Pacific inspired the hotel's theming:
Jake's plane is one of the most popular "photo op" spots at Loews Royal Pacific Resort. But what's the story? Why's there a plane parked out on the lagoon? And who's Jake, anyway? Let us fill you in.

Crystal waters, swaying coconut palms, and the tranquil serenity of the South Pacific islands have always captured the soul of man. At Loews Royal Pacific Resort, the story of the Golden Age of Travel unravels, inspired by the transition from a time of the legendary, grand old steamliners to the eventual new and innovative age of air travel.

The exotic charm of the islands called out to Captain Jake McNally, a fictitious character who embodies the true spirit of the Golden Age of Travel, inspiring Jake's American Bar. A highly-regarded master pilot and true leader, it was never a surprise to find the captain on his latest adventures as he island-hopped through the South Pacific. After a tumultuous break-up with his Hollywood starlet fiancée, Jake disappeared. No one exactly knows Captain Jake's whereabouts today. Rumor has it he flies around to all the backwater dives of Southeast Asia.

But one thing's for sure: his vibrant, adventurous spirit lingers. When you kick back, relax, and enjoy a few of Jake's favorite drinks or celebrate at a Beer Dinner in Jake's American Bar, take a look around and give a toast to his spirit of adventure that lives on today.

Aside from the actual story, what's interesting here is that this is a different version of the story than the one told to people who work for Universal. It starts out the same, but they're told that Jake actually fell in love and subsequently broke up with a native of the South Pacific, not a Hollywood star. In Jake's despair over his lost love, he built Royal Pacific Resort as a shrine to her, so that he could live in America but always be surrounded by the South Pacific and reminded of his one true love. We think we like the version told to Universal employees better.

In any case, definitely make a point of stopping by Jake's American Bar, located downstairs from the hotel lobby, if not to eat and drink then at least to check out all the cool "memorabilia" from the legendary figure's travels.
Do you have a question about the information on this page, would like to provide feedback, or did you spot an inaccuracy? Please let us know by posting in our
Orlando Informer Community
on Facebook.