Skip to: Transportation to CityWalk, Universal Studios Florida, and Islands of Adventure | Transportation to Volcano Bay | Transportation to SeaWorld and Aquatica | Garden walkway photo gallery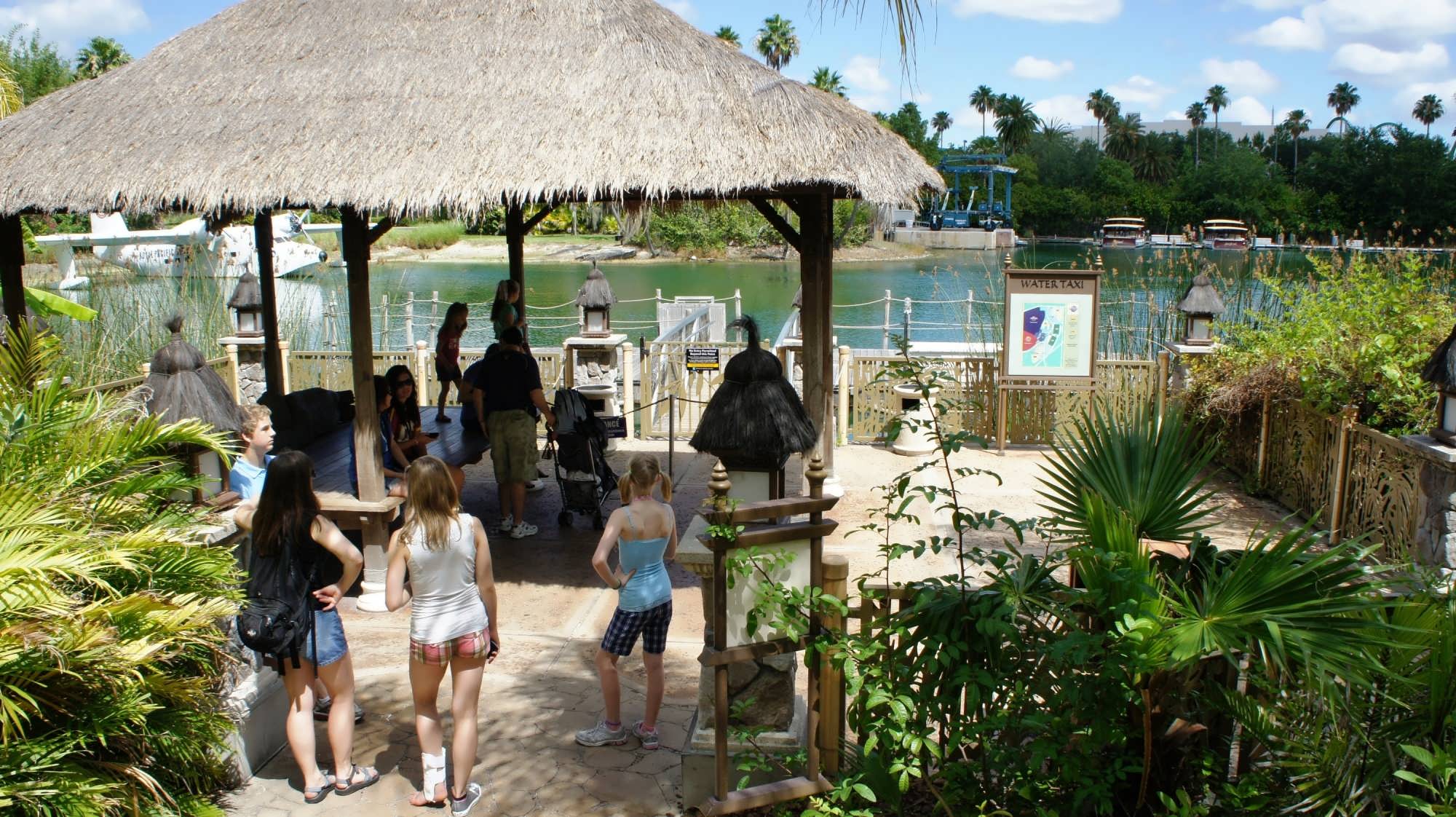 Planning a trip to Loews Royal Pacific Resort at Universal Orlando Resort? This page has all the information you'll need to get to and from your hotel room, with photo tours and information about the water taxis, shuttle bus services, and garden walkways that will get you from Royal Pacific to the theme parks and beyond.
How do I get from Royal Pacific Resort to CityWalk, Universal Studios Florida, and Islands of Adventure?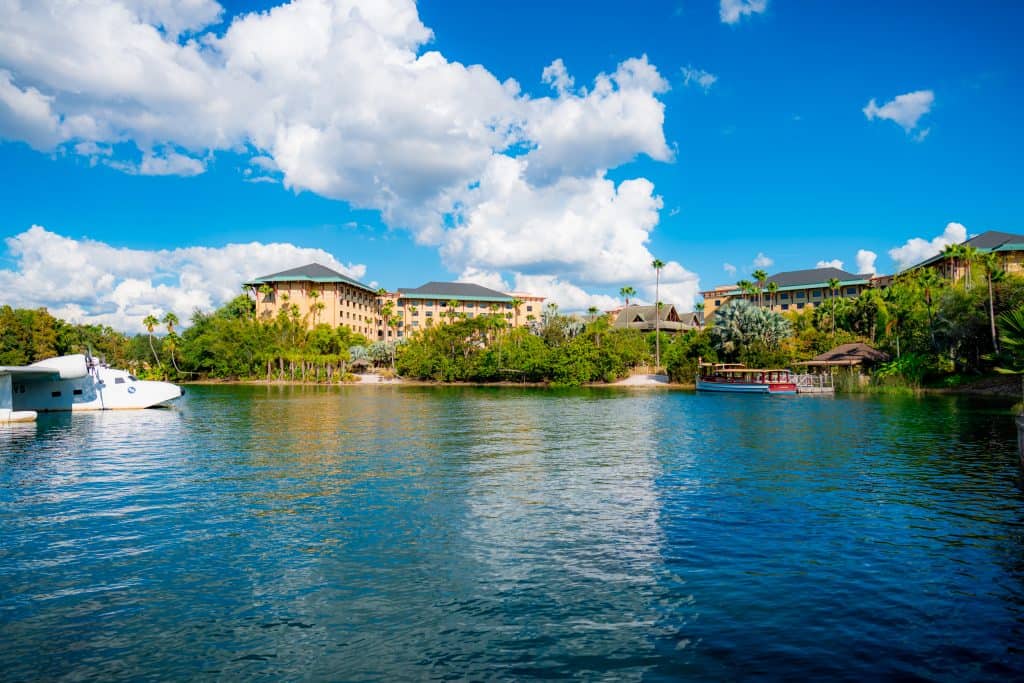 Royal Pacific Resort sits right next to Universal CityWalk Orlando and Universal's Islands of Adventure, making it extremely convenient to move back and forth between the hotel, the restaurants and shops at CityWalk, and the two theme parks at Universal Orlando. Guests of Royal Pacific have the option of taking the water taxis directly to the dock at CityWalk, catching a shuttle bus to the transportation hub, or simply walking from the hotel.
Water taxi
Universal's complimentary water taxis begin operating 30 minutes before Early Park Admission and run continuously until 2:00 am every single day of the year. Most of the resort hotels have their own dedicated water taxi, so you will be picked up from the hotel and brought directly to the CityWalk dock every time, and vice versa. However, there is just one dock at CityWalk where all boats arrive and depart.
Garden walkway
While the water taxis are fun and give you a few minutes to rest your feet, they are not necessarily the fastest way to the parks. In fact, the distance from the CityWalk water taxi docks to the turnstiles at Islands of Adventure is only slightly shorter than the distance from the pool gate at Royal Pacific to the CityWalk entrance next to Jimmy Buffet's Margaritaville. This roughly one-third-of-a-mile walkway is extremely easy to follow, beautifully landscaped, and safe because it never crosses any public roads.
Theme Park shuttle buses
Universal operates a bus service that runs continuously between the resort hotels and the general guest drop-off area near the Universal parking garages. Because the bus drop-off location puts hotel guests at basically the same distance from the parks as day guests parking at Universal, it serves no function as a time-saver. The only advantage may be for guests with disabilities who need to rent a wheelchair for the day, since wheelchair rental is available on the second floor of the transportation hub, where the bus drops you off (an elevator is available here). Note that ECV rentals are still only available inside the parks. We recommend you check with your hotel's front desk to confirm bus services and pickup times.
How do I get to Volcano Bay?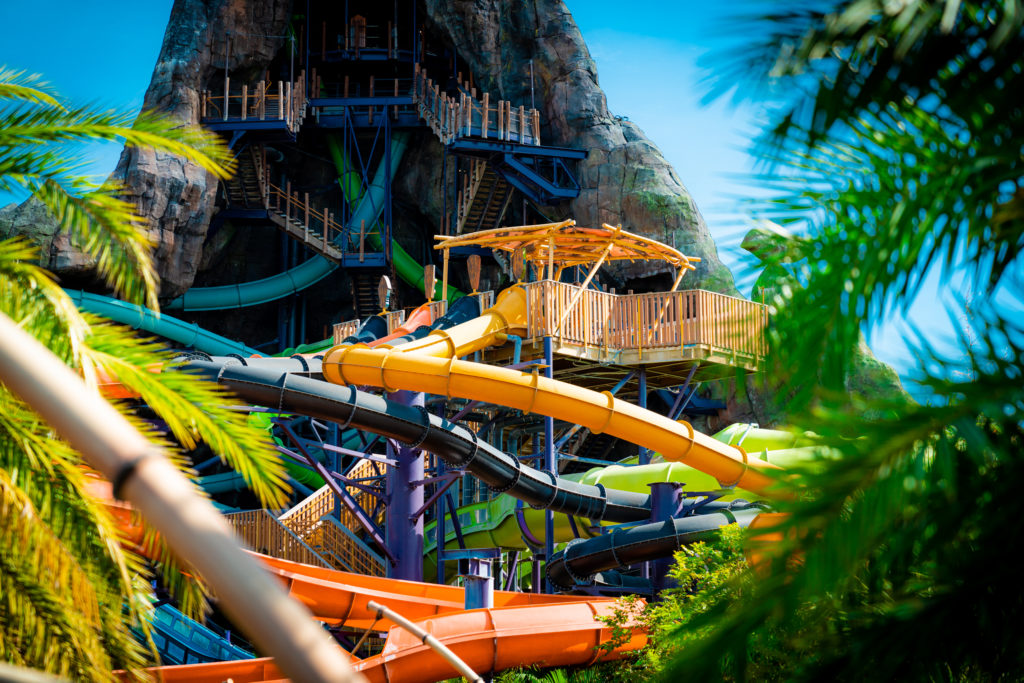 A designated shuttle bus will carry guests from Royal Pacific Resort directly to the Volcano Bay water theme park, located all the way on the other side of Universal Orlando property (right next door to Cabana Bay Beach Resort). The bus leaves approximately every fifteen minutes.
How can I get to SeaWorld and Aquatica?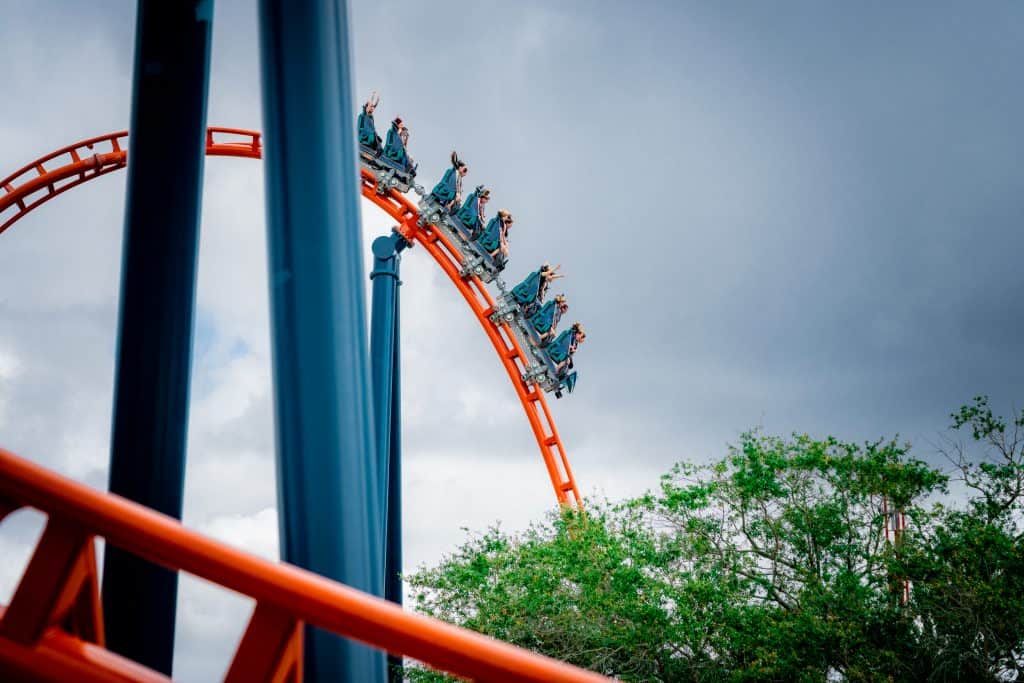 Universal's hotels provide complimentary scheduled transportation, called the Connector Shuttle, to SeaWorld and Aquatica (SeaWorld's water park). We emphasize scheduled because it is very important to understand that the bus does not run continuously; rather, in general, it picks up and drops off once in the morning and once in the evening – check with any Vacation Planning Center desk to reserve pick-up and drop-off times for your visit.
Royal Pacific Resort garden walkway – photo gallery
Do you have a question about the information on this page or would you like to provide feedback? Please let us know by posting in our
Orlando Informer Community
on Facebook.