Skip to: Overview | Location | Hours | Menu | Guest reviews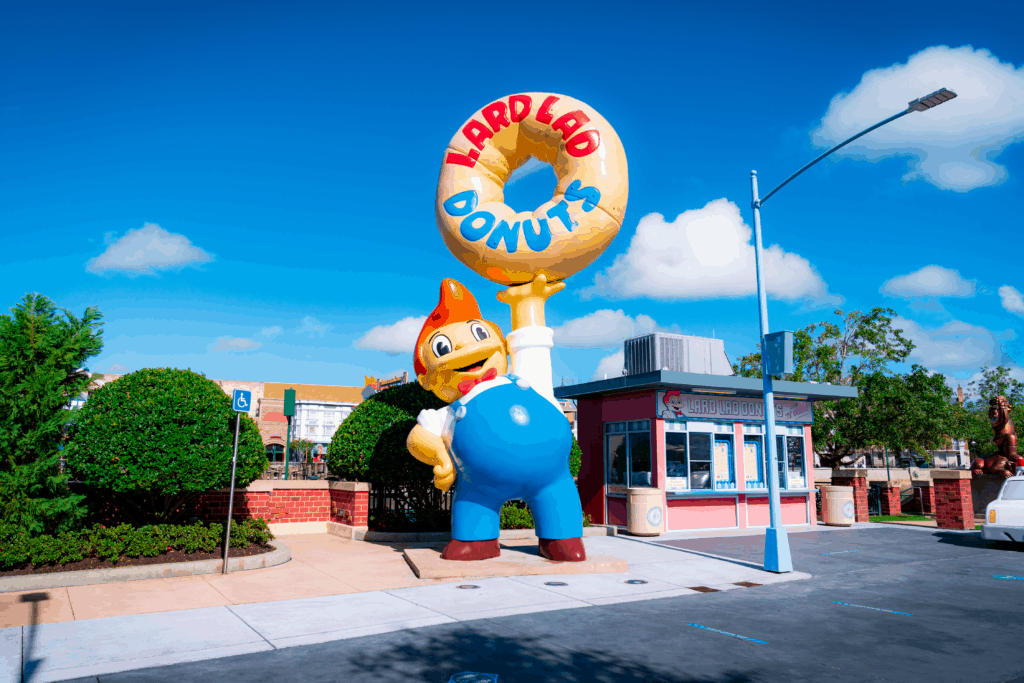 What is Lard Lad Donuts?
Located just across from Fast Food Boulevard, you can't miss the giant Lard Lad mascot standing next to Chief Wiggum's favorite doughnut shop – in fact, the chief is right outside, oblivious to his makeshift parking-space mishap. Guests can walk up to the window of this quick-service location and order a selection of doughnuts and ice cream treats, but the main draw here is The Big Pink, an enormous donut with iconic pink frosting and topped with rainbow sprinkles.
Where is Lard Lad Donuts located?
In Springfield: Home of the Simpsons, which is in Universal Studios Florida.
Lard Lad Donuts – hours and reservations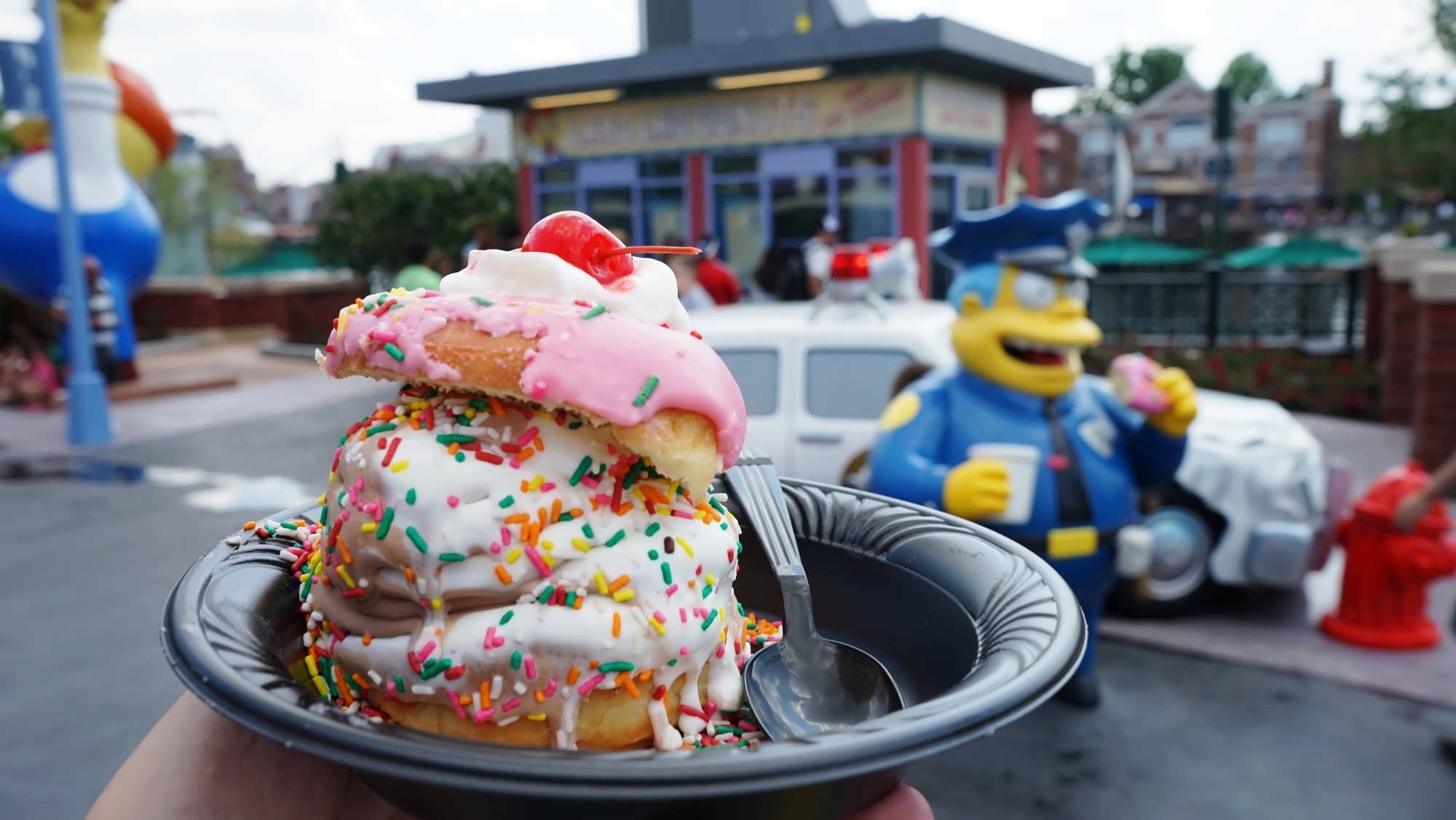 Lard Lad Donuts is typically open from 11:00 am until park close, but this is subject to change. No reservations are necessary.
What's on the menu at Lard Lad Donuts?
Snacks
The Big Pink – $9.99
Giant donut with sweet, creamy frosting and sprinkles
D'oh-nuts – $3.99
Made fresh daily and available in single or four-pack
D'oh-nuts four-pack – $12.99
Apple Fritter – $6.39
A jumbo-style donut fritter with cinnamon and apples
Ice Cream Waffle Conans – $4.49
Waffle cones, chocolate, vanilla, and swirl soft-serve
Brain Freezin' Sundae – $5.49
Chocolate or vanilla soft-serve with your choice of one topping
Brain Freezin' D'oh-nut Sundaes – $6.99
Chocolate or vanilla soft-serve on a sprinkled pink frosted donut, with your choice of one topping
Toppings
Caramel
Hot fudge
Rainbow sprinkles
Chocolate sprinkles
Peanuts
Reese's Pieces
Oreo topping
Drinks
Coffee – $3.49
Niagra Bottled Water – $3.75
Lard Lad Donuts – real guest reviews
Orlando Informer
Average rating:
0 reviews
Do you have a question about the information on this page or would you like to provide feedback? Please let us know by posting in our
Orlando Informer Community
on Facebook.