Skip to: Overview | Location | Restrictions | Story | Ride experience | Fear factor | Fun fact | Guest reviews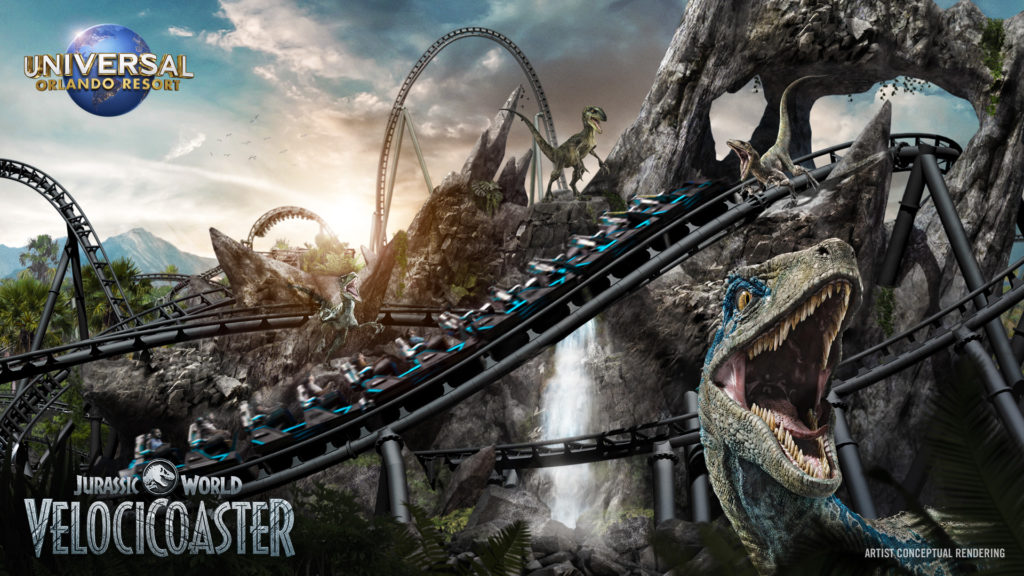 What is Jurassic World VelociCoaster?
Race alongside a pack of velociraptors on the Jurassic World VelociCoaster, which will be Florida's fastest and tallest launch roller coaster when it opens in the summer of 2021. The experience promises to be the most thrilling one yet at any of Universal's five theme parks worldwide.
Where is Jurassic World VelociCoaster located?
In Jurassic Park, which is in Islands of Adventure.
Jurassic World VelociCoaster – height restrictions and other factors
We don't know just yet. Check back soon!
What's the story of Jurassic World VelociCoaster?
While we don't have much in the way of exact specifics, what we do know already about the VelociCoaster's story is actually more than enough to whet our appetites and paint a pretty vivid picture.
The management team of the Jurassic World theme park wants to up the game of its "carnivore expansion" by allowing its guests to "embark on a high-speed chase and feel the rush of the hunt" amidst a pack of its titular prehistoric predators. Along the way, look for the core Jurassic World cast – Owen Grady (Chris Pratt), Claire Dearing (Bryce Dallas Howard), and Dr. Henry Wu (BD Wong) – to make appearances in one form or another.
What is the Jurassic World VelociCoaster ride experience like?
You'll need to sit down for this.
The VelociCoaster spans over 4,700 feet of track, some of which sits just inches above the water of Islands of Adventure's central lagoon. It features two launches, with at least one occurring within Jurassic World's raptor paddock and the faster of the two hitting 70 mph in just 2.4 seconds. There are four inversions, some of which brandish such descriptions as "one of a kind" and "the first of its kind": a 360-degree barrel roll above water and a zero-gravity inverted stall that lasts for some 100 feet. And then there's that massive, 155-foot hill, which contains an 80-degree drop. All told, Universal promises a total of 12 seconds of airtime – an exhilarating amount of time for riders to be lifted out of their seats.
But, best of all, the coaster – not unlike Hollywood Rip Ride Rockit next-door at Universal Studios Florida – will only feature a lap bar.
Let the hunt begin!
How scary is Jurassic World VelociCoaster?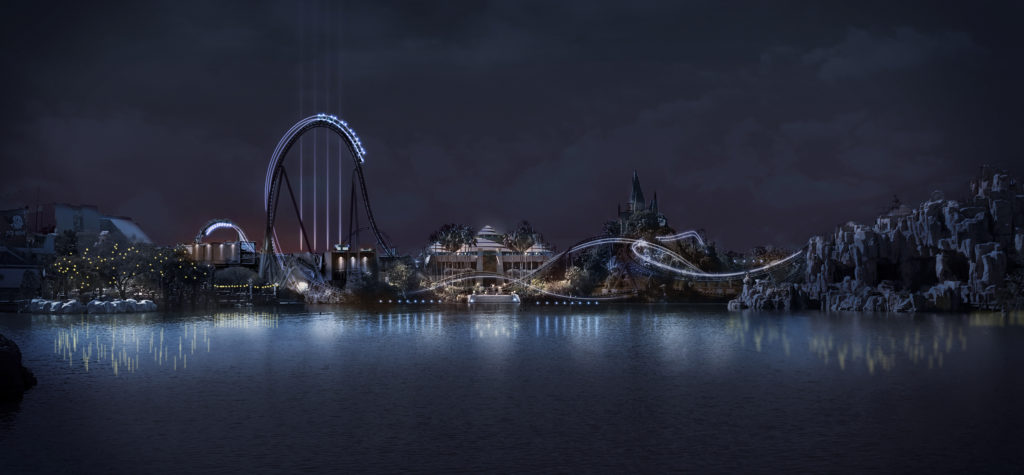 We won't fully know the answer to this question until the summer of 2021, but – man – have you seen that big hill? It's 155-feet-tall, with an 80-degree drop!
What is Jurassic World VelociCoaster's opening date?
Summer 2021
Jurassic World VelociCoaster – OI fun fact
You'll have to check back soon for a fun fact for Jurassic World VelociCoaster, specifically, but – for now – why don't you try on this fun fact for the larger Jurassic Park land, generally? Read all about how the themed area has changed (or not) over its 21-year lifespan here.
Jurassic World VelociCoaster – real guest reviews
Stay tuned.
Do you have a question about the information on this page, would like to provide feedback, or did you spot an inaccuracy? Please let us know by posting in our
Orlando Informer Community
on Facebook.