Skip to: Overview | Location | Attractions | Entertainment | Dining | Shopping | Fun facts | Additional services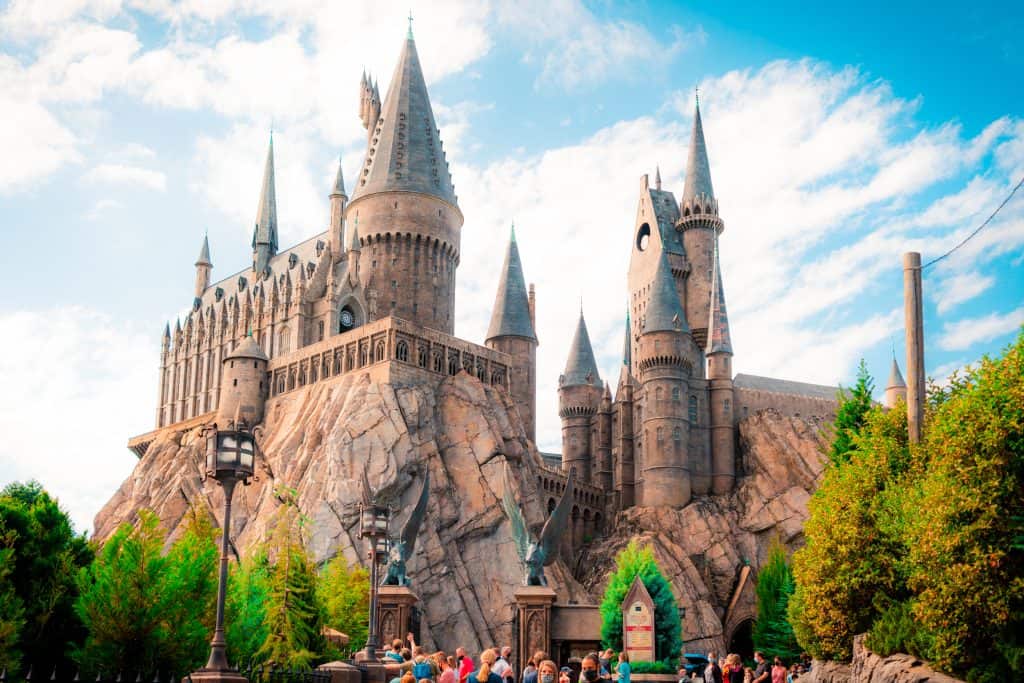 What is The Wizarding World of Harry Potter – Hogsmeade?
The Wizarding World of Harry Potter – Hogsmeade opened in June 2010, and, from the very first day, it has delighted theme-park fans and astounded Harry Potter devotees. The sublime theming and immaculate attention to detail in this $265 million expansion of Islands of Adventure has made it one of the most immersive themed experiences in the world.
Explore the wizarding village of Hogsmeade, just outside the grounds of Hogwarts Castle, to look for that one-of-a-kind gift in the boutique shops or to stop and listen to the Frog Choir. Or you can explore Hogwarts School of Witchcraft and Wizardry on Harry Potter and the Forbidden Journey, then take a ride through the Forbidden Forest on Hagrid's Magical Creatures Motorbike Adventure.
Wherever you look, you're bound to find magic!
Where is The Wizarding World of Harry Potter – Hogsmeade located?
Hogsmeade – attractions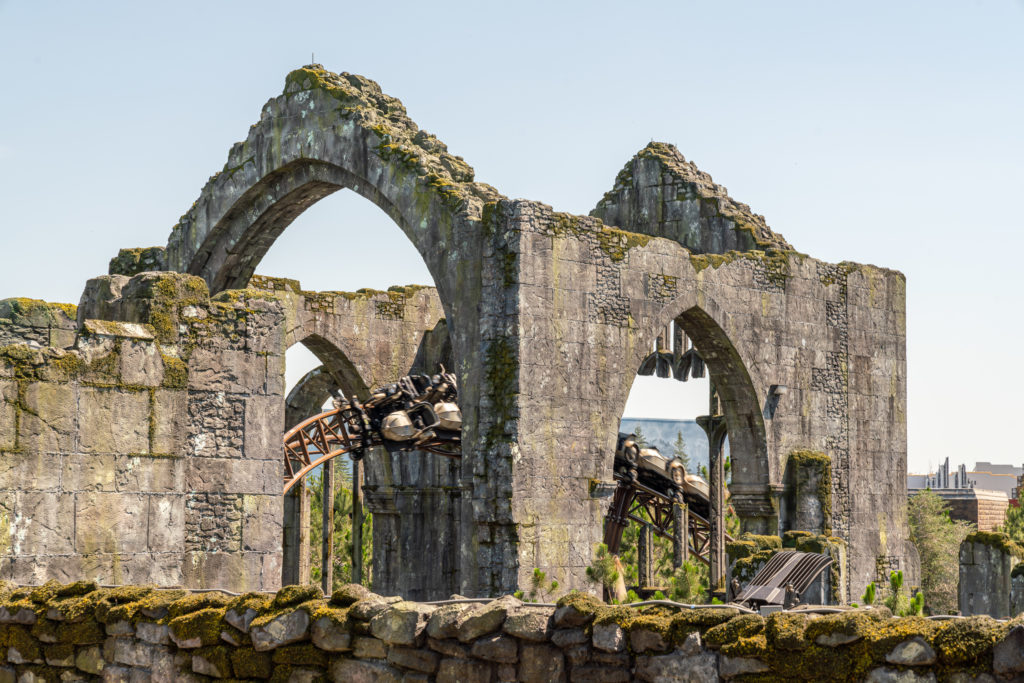 Join Ron, Harry, and Hermione on a flying adventure around Hogwarts Castle, where you'll visit the Quidditch pitch, face down a dragon, head into the Forbidden Forest, and escape the dark Dementors. This one-of-a-kind ride system combines huge practical sets and effects with immersive screen elements for a ride that is unlike anything else in Orlando.
A Care of Magical Creatures lesson with Hagrid goes (shockingly) awry as you ride this family coaster in either the motorbike or sidecar seats. Multiple launches have you zooming through the Forbidden Forest to encounter the flora and fauna (and more!) from the Harry Potter books and movies.
Don't overlook this kiddie coaster – you will miss out on a fun attraction with a lifelike Hippogriff animatronic and breathtaking views of the castle and village.
Board Hogwarts's eponymous steam train for transportation from Hogsmeade Village to King's Cross Station in London. (Guests must have a park-to-park ticket to ride this attraction, as it will take you out of Islands of Adventure and into Universal Studios Florida.) Once onboard, relax and enjoy the two-minute ride with scenes from the British countryside and appearances from well-loved Wizarding World characters.
Hogsmeade – entertainment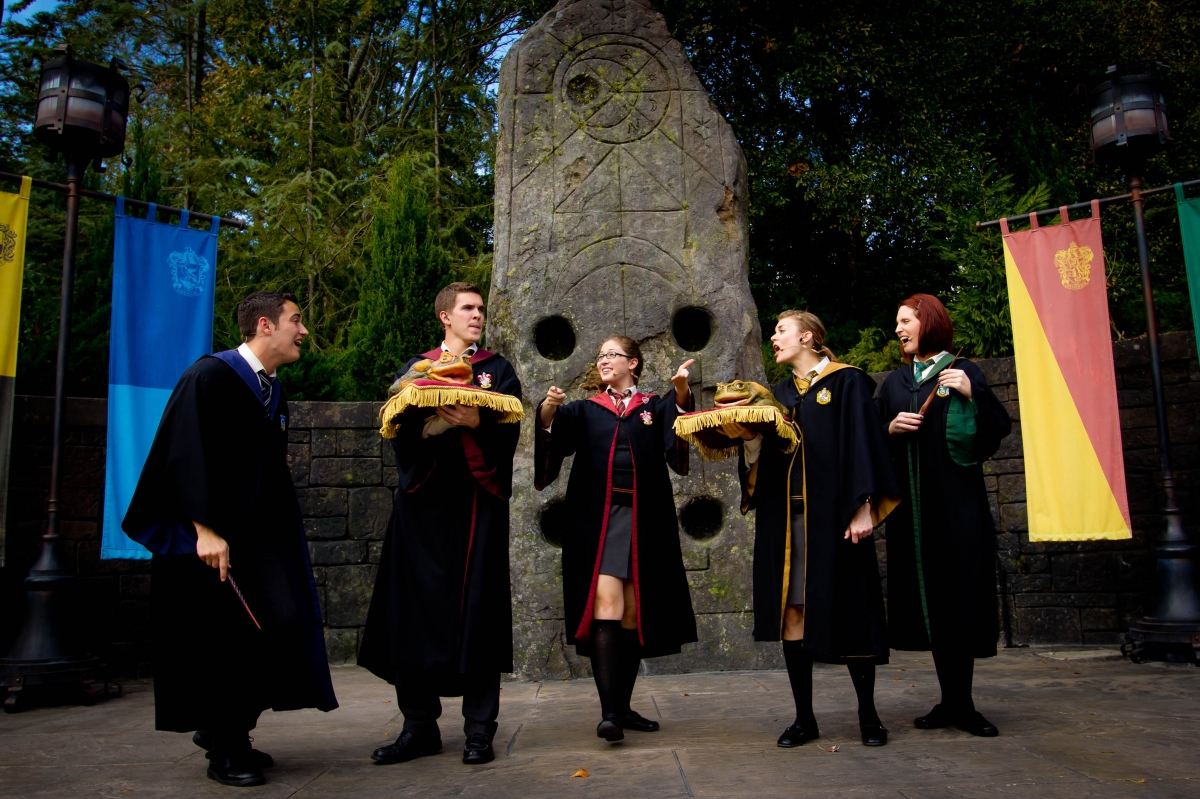 Throughout the day, students from Durmstrang and Beauxbatons perform in the Triwizard Spirit Rally, demonstrating the fighting prowess of the former and the delicate dances of the latter. At alternate showtimes, the students of the Hogwarts Frog Choir are joined in song by their crooning toads.
Both an entertainment and shopping experience, Ollivanders Wand Shop is the only place to experience a magic wand "choosing" you (unless, that is, you visit the Diagon Alley branch of Ollivanders over at Universal Studios Florida). Once you've seen the show, look around the shop at the myriad wand selections, and don't be afraid to quiz the helpful shopkeepers on the magical benefits of rowan versus birch.
Once your interactive wand has chosen you, use the included map to explore the various spell-casting spots around Hogsmeade to make a little magic of your own. If you happen to have left your map at home, check out our full guide to interactive wands and spells, complete with the location of several secret spell spots.
This projection show takes place on the face of Hogwarts Castle intermittently most nights of the year. The Sorting Hat gives each of the four Hogwarts houses its due, with accompanying music, lighting effects, and, even, some fireworks. It's an experience not to be missed.
(Note that this production changes with the seasons, so check your show schedule to find out whether you'll be seeing Nighttime Lights or one of its two seasonal siblings during your visit.)
Shown exclusively in the fall, Dark Arts at Hogwarts Castle celebrates the spooky side of the wizarding world, with all your favorite baddies present, including Dementors, Death Eaters, spiders, snakes, and all things that go "bump" in the night.
Hogsmeade – dining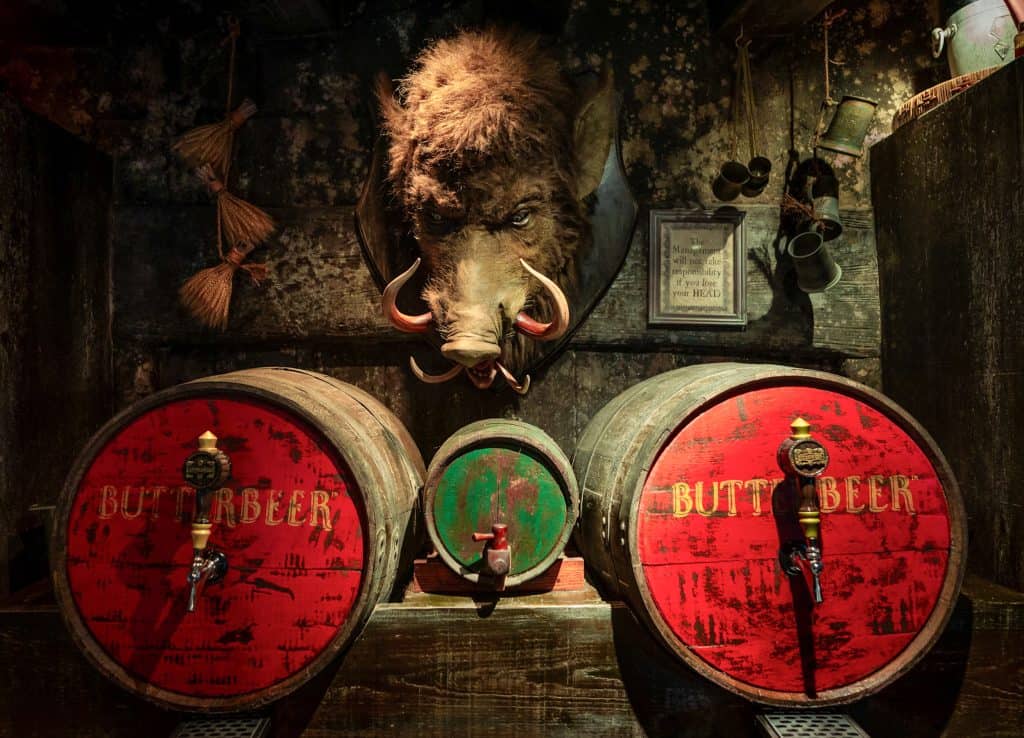 Hogsmeade features a quick-service restaurant, The Three Broomsticks, where you can find traditional British fare and everyone's Wizarding World must-have: Butterbeer!
Within The Three Broomsticks is the Hog's Head pub. There is a separate entrance to this bar between the restaurant entrance and the restrooms. As the bartender serves up specialty draft beers, fire whiskey, and Butterbeer, check out the actual head of a hog that hangs behind the bar – he may not be as stuffed as he looks!
Hogsmeade – shopping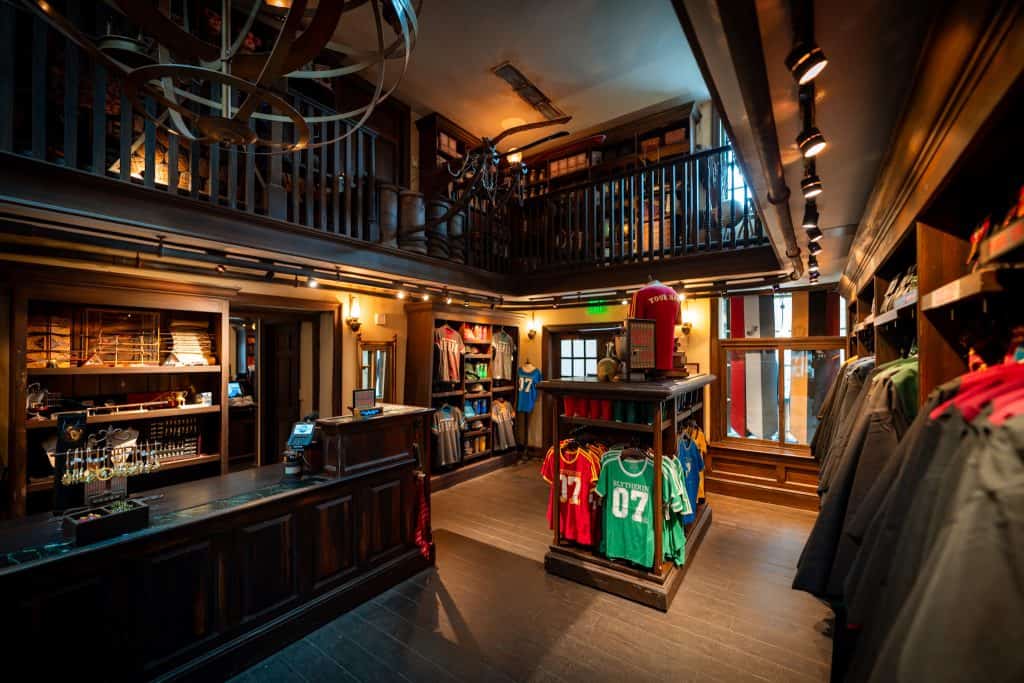 A combination sweet shop and bakery, Honeydukes is the place to find all the treats beloved by Harry and his friends, such as Chocolate Frogs, Fizzing Whizzbees, Bertie Bott's Every Flavoured Beans, and fresh goodies like Cauldron Cakes and Butterbeer fudge.
Dervish and Banges is a one-stop shop for all your wizarding merchandise. You'll find Quidditch supplies, spirit gear for your Hogwarts house, journals, stationery, books, pins, pens, toys, and more.
Just outside Dervish and Banges, guests can visit the Owl Post to purchase postcards and other stationery items – and to also get their mail stamped with a unique Hogsmeade postmark. Finally, as a special bonus, witches and wizards can get any of their packages from the local shops professionally wrapped and shipped back home.
As the caretaker of Hogwarts, Argus Filch delighted in catching students red-handed with all sorts of contraband. In Filch's Emporium, explore unique gifts available for purchase, take in the dungeon vibes, and keep an eye out for artifacts that once belonged to unlucky students.

Hogsmeade – OI fun facts
In addition to the information offered on this page, we have so much more to share in the OI Insider's Guide to the Wizarding World, which is packed with tons of insider tips, tricks, and secrets. And then be sure to check out the world-famous OI Wizarding World of Harry Potter touring plan, to boot!
Are there guest services available in Hogsmeade?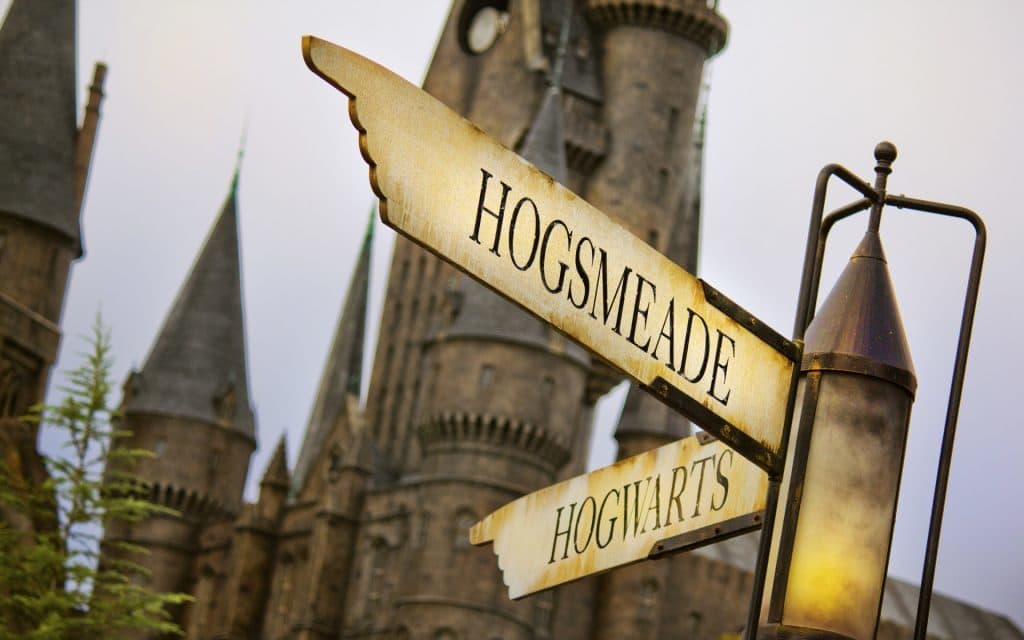 Restrooms
The only restrooms in Hogsmeade are located next to The Three Broomsticks – to the right of the entrance, if you're facing the restaurant. The nearest family bathroom is outside Hogsmeade, in the Lost Continent area.
Lockers
There are no large rental lockers in Hogsmeade, but there are small ride lockers at both Hagrid's Magical Creatures Motorbike Adventure and Harry Potter and the Forbidden Journey, as these attractions do not allow bags or loose items on board.
First aid
The nearest first aid station is over in The Lost Continent.
Rental services
Strollers, wheelchairs, and ECVs are all available to rent at Hogsmeade Station, as guests come off of the Hogwarts Express.
ATMs
We can't have you running low on muggle funds, so there is an ATM in the hallway that leads to the back patio of The Three Broomsticks, between the restaurant and the restrooms.
The Wizarding World of Harry Potter – Hogsmeade – photo gallery
Do you have a question about the information on this page or would you like to provide feedback? Please let us know by posting in our
Orlando Informer Community
on Facebook.