Holidays 2023 at Universal Orlando

The Grinchmas Who-liday Spectacular is the centerpiece of the Grinchmas celebration at Seuss Landing. It's a heartwarming live show starring the Grinch in the telling of How the Grinch Stole Christmas, and it also features a colorful cast of Who-ville residents and music recorded by Mannheim Steamroller.
See one of the most beloved holiday stories come to life before your eyes! 2023's festivities run from Friday, November 17, 2023 to Sunday, December 31, 2023.
Skip to: Dates and times | Best seats in the house
Grinchmas Who-liday Spectacular 2023 – dates and times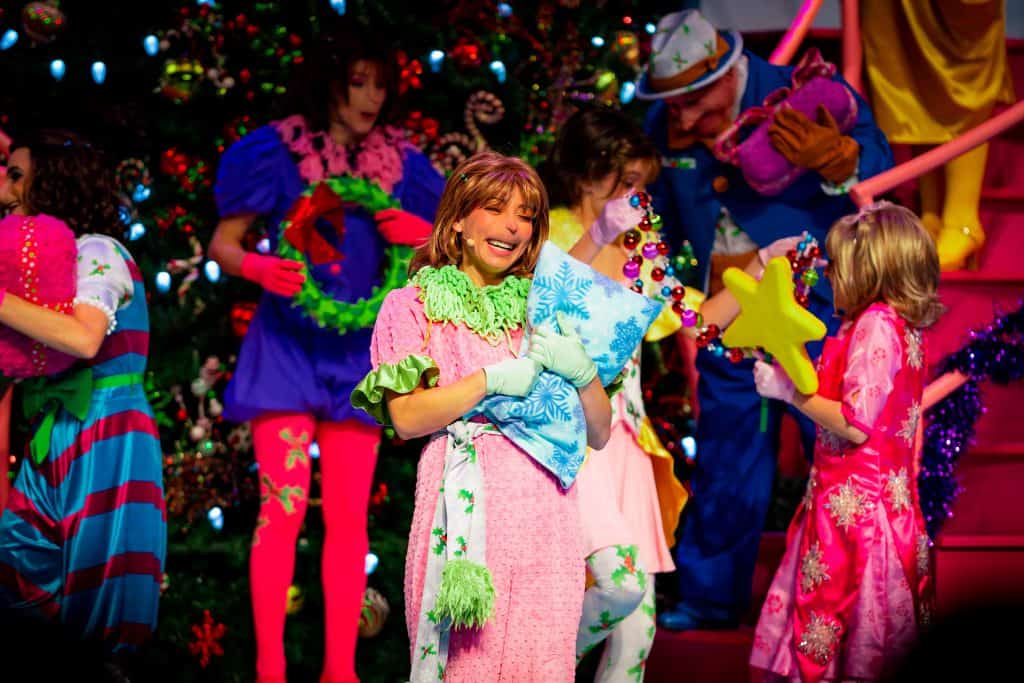 The Grinchmas Who-liday Spectacular is typically offered every day.
While we await the 2023 showtimes for the Grinchmas Who-liday Spectacular, last year's shows occurred at the following times:
11:15 AM, 12:15 PM, 1:15 PM, 2:15 PM, 4:00 PM, 5:00 PM, 6:00 PM, 7:00 PM
Times are subject to change without notice.
Grinchmas Who-liday Spectacular 2023 – best seats in the house
Seating for the Grinchmas Who-liday Spectacular is first come, first serve (no Express Pass access is offered, either). Depending on how busy the park is when you visit, you'll want to get in line 15 to 40 minutes before the show is scheduled to begin.
Roughly 10 minutes before the start time, guests are led from a queue area inside Seuss Landing (next to the Circus McGurkus Cafe Stoo-pendous quick-service restaurant) to the former location of Blue Man Group, located between Islands of Adventure and Universal Studios Florida.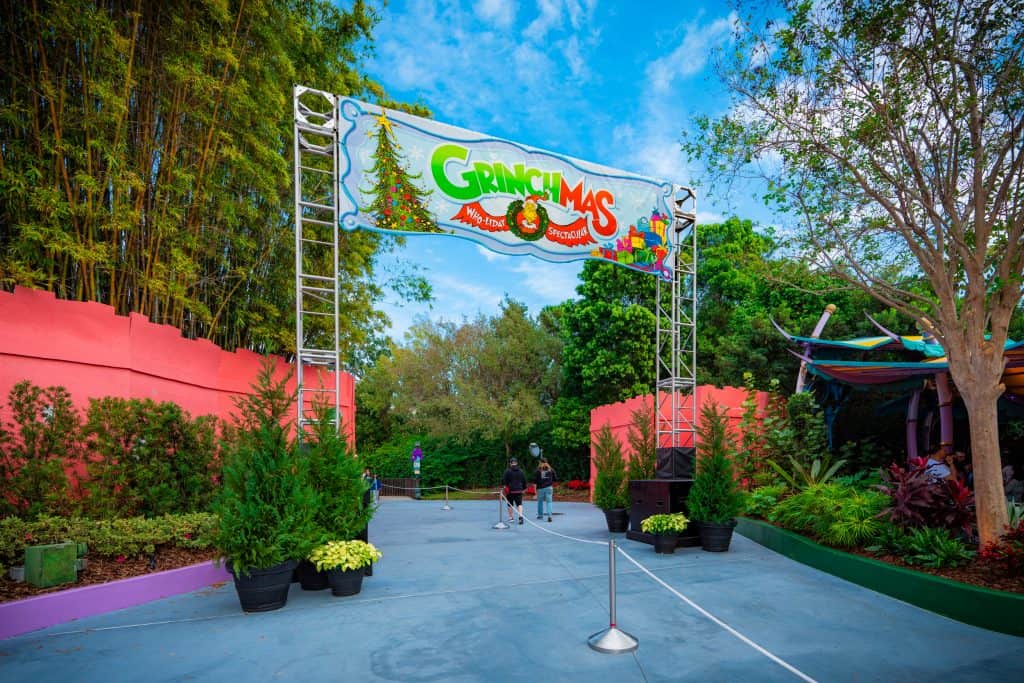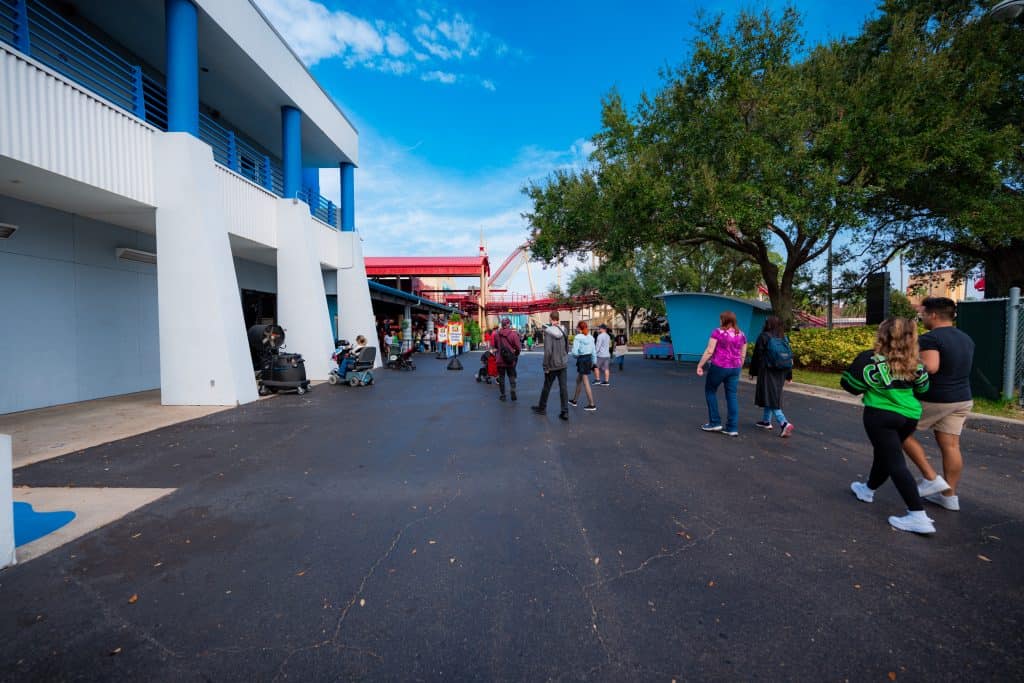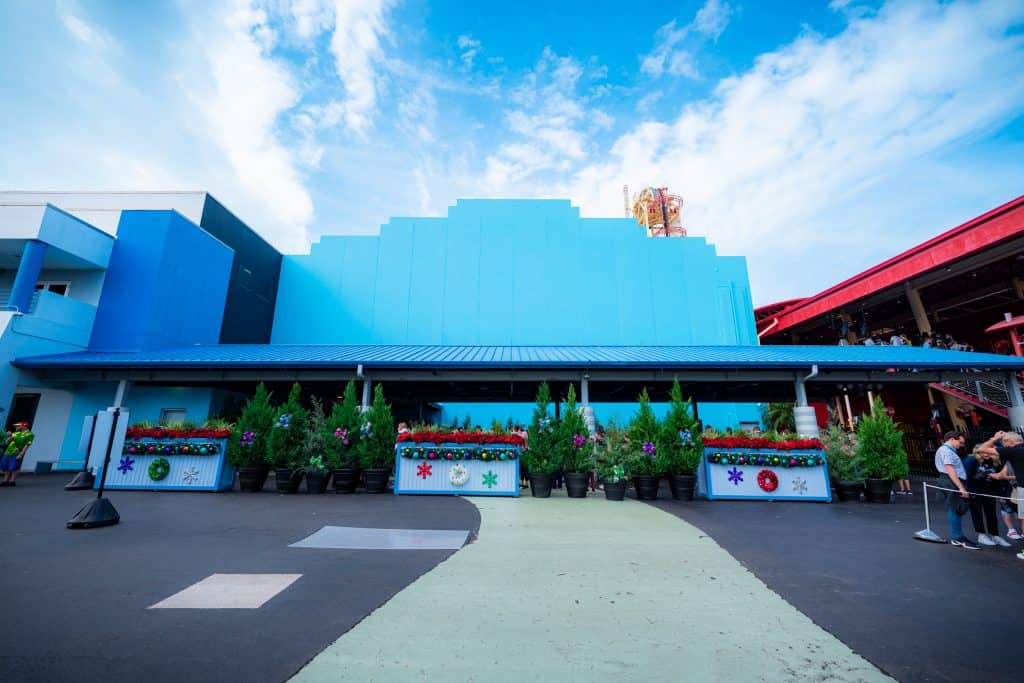 Below is the interior of the theater.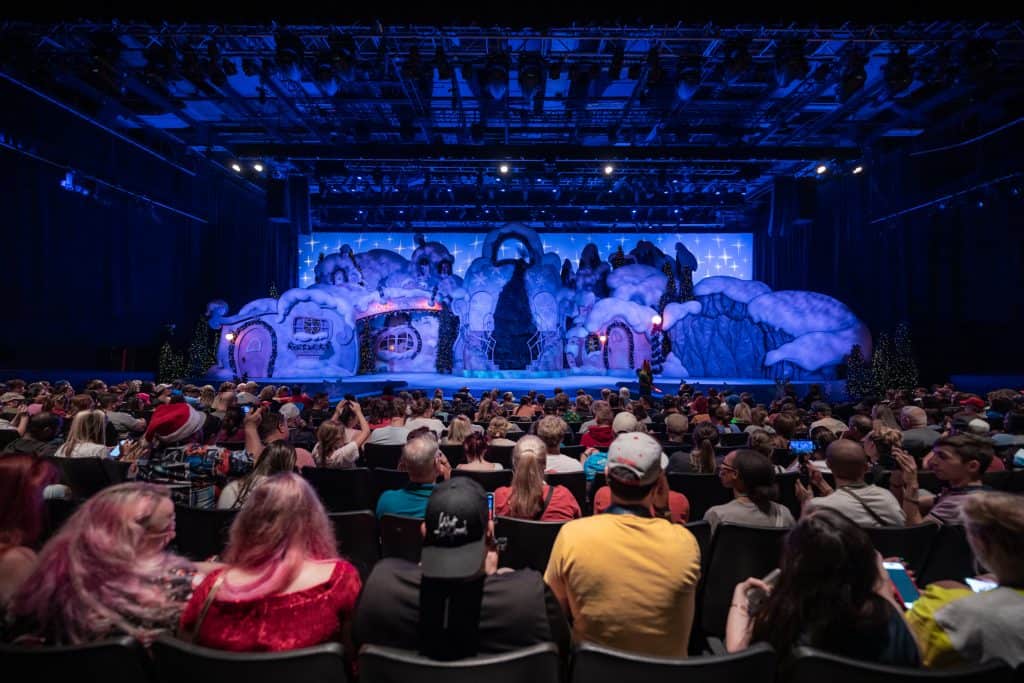 The truth is, given the position of the bleacher seating, there really isn't a bad spot.
That being said, we still have a few tips: first, if you have an animal lover in the family, sit on the right side of the stage. From here you will get a closer look at Max, the Grinch's dog, who is played by a real dog – and a very cute one, at that. Second, sitting on the right puts you a little closer to the Grinch's sleigh for the finale of the show, as seen here:
Once the show is over, you'll exit back to the same area in Seuss Landing where you queued. There are no photo ops available after the show, but, as we mentioned on our main page, the cast does wander through Seuss Landing at many times throughout the day – the big man himself, for example, has his own scheduled photo-op times in the Seuss Landing bookshop (see your in-park guide map for times).
Do you have a question about the information on this page or would you like to provide feedback? Please let us know by posting in our
Orlando Informer Community
on Facebook.