Former location
New York
Dates of operation
May 4, 1998 to November 2, 2015
Former restrictions and access
None; has Express Pass access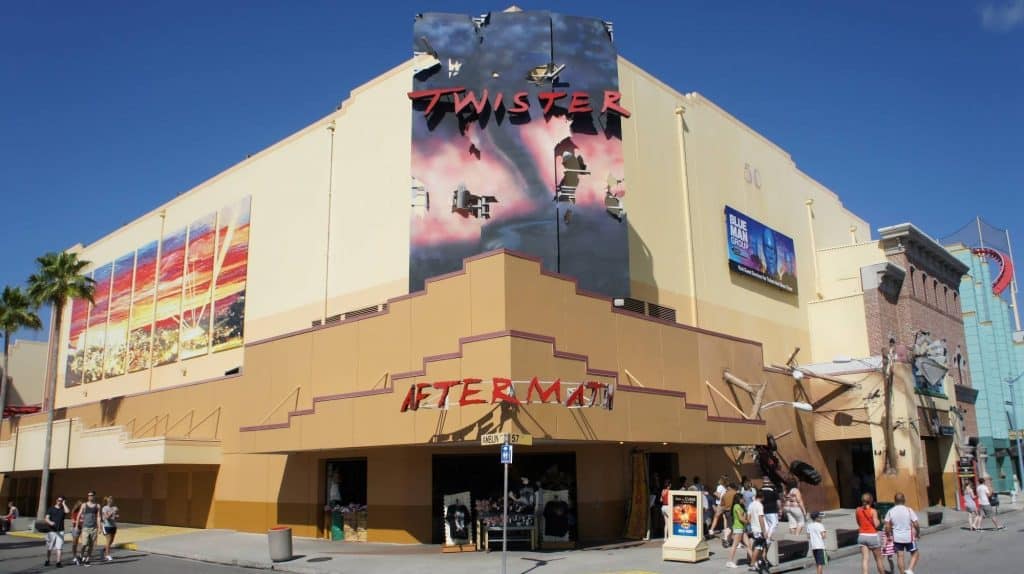 Two-sentence insider summary
Based on the 1996 movie starring Bill Paxton and Helen Hunt, this indoor, walk-through attraction allows you to experience the creation of a real-life tornado right before your very eyes and ears.
Fear factor
4 out of 5. High rating because the tornado sequence is very loud.
Wait times
If you ever see a wait time longer than 10 minutes, call me.
What you wish you knew before you experienced it
The end sequence demonstrates what happens when a tornado strikes the small town of Wakita, Oklahoma. Like Terminator 2 3D: Battle across Time, there is a boom at the end!
OI fun fact
Bill Paxton and Helen Hunt refused to be in the same room when the pre-show video was being filmed for this attraction (who knows what they were fighting about). If you pay attention, you will notice that they are never in the same camera shot.
Why did it close?
Dated, limited, and best known for its cheesetacular intro video instead of the technical wizardry of its actual experience, Twister: Ride It Out was among the first attractions on Universal's chopping block once The Wizarding World of Harry Potter – Diagon Alley was completed.
What replaced it?
Race through New York Starring Jimmy Fallon
TWISTER: Ride It Out – HD video
Twister: Ride It Out – real guest reviews
Orlando Informer
Average rating:
0 reviews