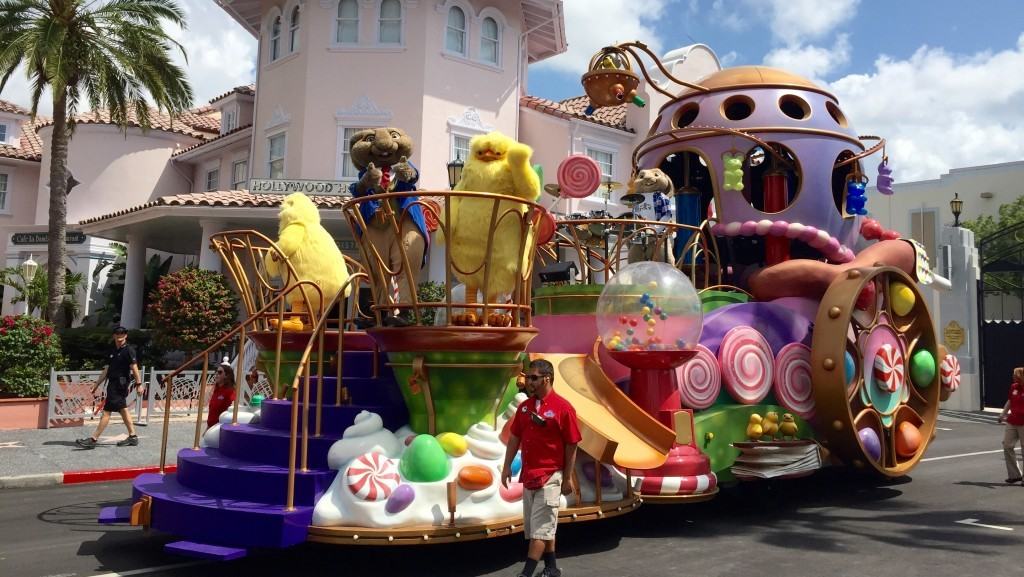 The Superstar Character Breakfast was one of two in-park dining experiences that were available at Universal Studios Florida from 2012 to 2017. Whereas the Cinematic Spectacular Dining Experience was shut down due to its attached attraction, Universal's Cinematic Spectacular: 100 Years of Movie Memories, similarly being cancelled, however, the former character breakfast is simply being replaced by a brand-new experience. Yes, that's right – Universal's Superstar Parade is still going strong, so worry not.
Universal's Superstar Character Breakfast started with a breakfast experience filled with smiles, laughter, and long-lasting memories. Children of all ages were joined by some very special friends: the stars from the Superstar Parade. Guests were able to share special moments with their favorite characters, such as creating mayhem with the Minions from the blockbuster Despicable Me franchise, posing for a photo with Nickelodeon's SpongeBob SquarePants, and getting a coveted autograph from Dora and Diego. Later that day, participants felt like celebrities as they get special VIP viewing access to enjoy Universal's Superstar Parade – an entertainment experience that features larger-than-life floats, state-of-the-art technology, and energetic street performers, along with some of today's most beloved animated characters.
Superstar Character Breakfast was available for guests at the price of $34.99 per adult and $20.99 per child.
Where do we eat?
Universal's Superstar Character Breakfast took place at Cafe La Bamba, located adjacent to the Horror Make-Up Show theater in the Hollywood area of Universal Studios Florida. Cafe La Bamba is an old quick-service restaurant that was shuttered for several years but now is used for special events. To view the location on a map, click here and be sure to switch to Satellite View.

Cafe La Bamba
If you purchased the breakfast, you also got a private viewing area for the Superstar Parade, which was located at the bus stop right by Revenge of the Mummy and Finnegan's Bar & Grill. You can click here to view it on a map (be sure to switch it to Satellite View and turn off labels). Here is a photo, too: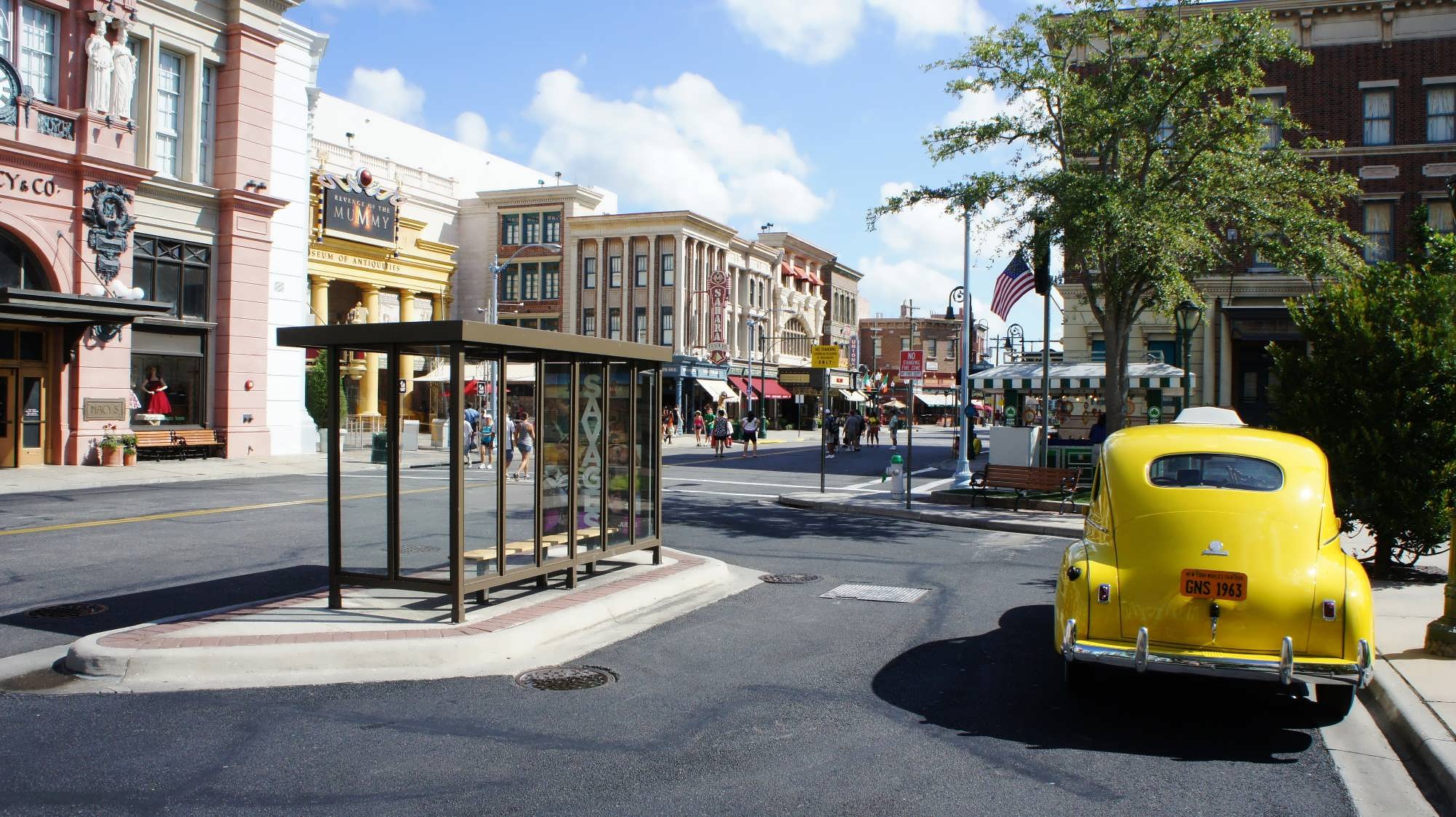 Universal Superstar Breakfast private parade viewing area
What do we eat?
Enjoy one plated breakfast and your choice of coffee, tea, juice, or milk. The options were:
All-American Breakfast – Scrambled eggs, bacon, sausage, and home-fried potatoes
Pancake Breakfast – Three jumbo buttermilk pancakes with bacon, sausage, and home-fried potatoes
The Combo – Three jumbo buttermilk pancakes, scrambled eggs, with bacon, sausage, and home-fried potatoes
The Continental – Fresh seasonal fruit, all-natural Greek yogurt, warm oatmeal flan, and a croissant
Stuffed Buttermilk Biscuit – with eggs, ham, and cheese, served with home-fried potatoes and fresh fruit
How do we book it?
The first way was to visit the Universal online ticket store by clicking here. Special note: guests needed to make a separate call (407-224-3663) to reserve their date after they purchased online. (If booking an Universal vacation package, Superstar Character Breakfast was also available as an add-on.)
If there was room available, you could have also purchased entry same-day at the park.