On Tuesday, July 4, prepare for some appropriately-celebratory festivities, which will be – of course – capped off with fireworks. But it may be important to keep your expectations in check: Fourth of July at Universal Studios Florida isn't like the grand bash that is Mardi Gras or that crown jewel of the annual-event scene, Halloween Horror Nights – it's actually much more in keeping with Easter or Thanksgiving (y'know, the actual holidays), which is to say smaller-scale affairs that'll still bring a smile to your family's faces. And since the event is included with your park admission, that should automatically make that smile even brighter.
So, with that preamble having been declared, let's see how the company will light up the night sky and ring in another year of American sovereignty.
Skip to: Entertainment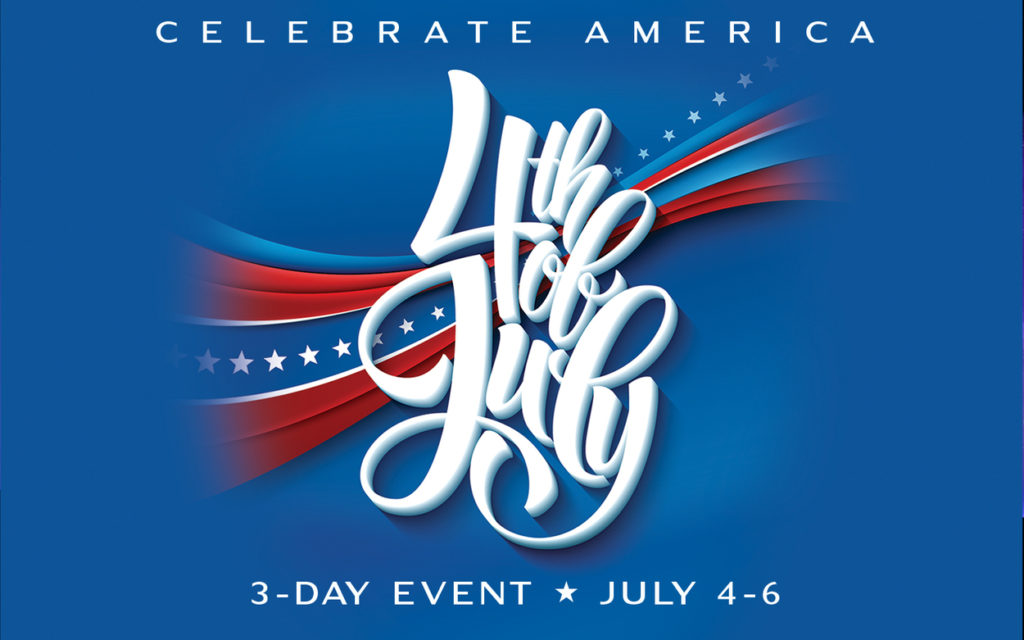 Universal Orlando's Fourth of July 2023 – entertainment
The main thrust of the July 4, 2023 action comes, naturally, in the form of entertainment. Leading up to the grand fireworks display at 9:00 pm, Universal will have four hours' worth of activities located at the Music Plaza area, ranging from musical performances to character interactions. (And don't forget that, during this time, all of Universal Studios Florida's various attractions will still be open.)
Here's what the itinerary looks like for this independence celebration:
Music Plaza Entertainment
4:15 PM – 10:00 PM
A DJ will be filling the Music Plaza with some music, spinning some of today's top hits. It's the perfect soundtrack for dancing with the Universal characters.
Universal's various meet-'n-greet characters will be on hand most of the evening, throwing a dance party for you and your family. But it won't only be the usual suspects on the scene – keep an eye (and camera) out for stiltwalkers, presumably decked out in their patriotic best.
Fireworks
9:00 PM
A pyrotechnic display will be on hand to keep with one of America's finest traditions, along with another fun touch: confetti canons. The best part is that everything will be situated so that the best viewing spot for the celebration will be right there at the Music Plaza – no one will have to worry about leaving everything behind in order to make it to another part of the park in time.
Universal CityWalk Orlando – entertainment
From 5:00 PM through 12:00 AM, head over to Universal CityWalk Orlando to dance the night away with live music, a DJ, performers, and more!
Do you have a question about the information on this page or would you like to provide feedback? Please let us know by posting in our
Orlando Informer Community
on Facebook.