Skip to: Overview | Location | Restrictions | Fear factor | Fun fact | Guest reviews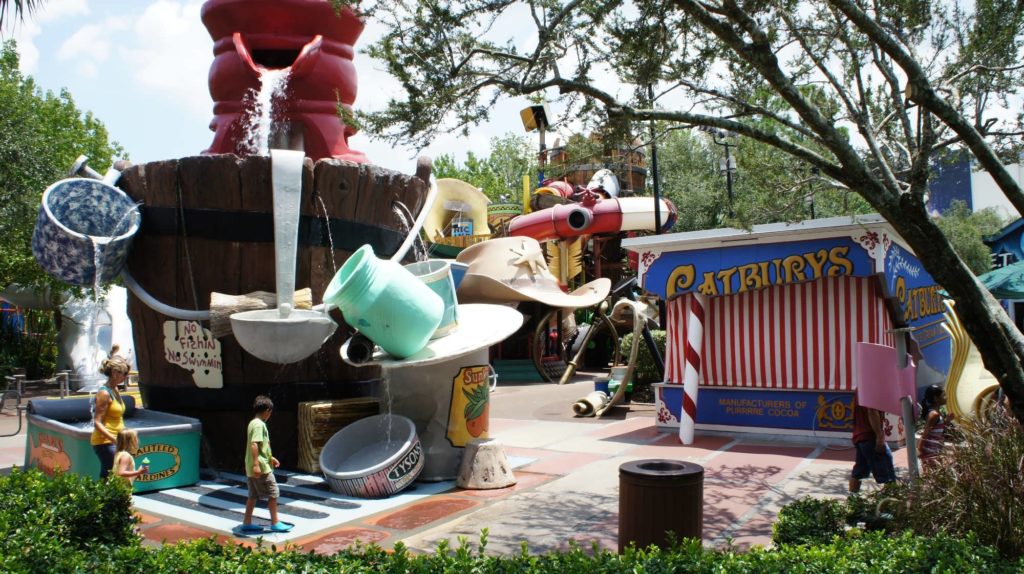 What was Fievel's Playland?
Fievel's Playland, based on the 1986 animated film An American Tail and its 1991 sequel, Fievel Goes West, was filled with oversized props and lots of opportunities for running, jumping, and climbing. This Wild West-themed area even included a 30-foot spider web, rope-net bridges, and a 1,000-gallon cowboy hat.
Where was Fievel's Playland located?
In Woody Woodpecker's KidZone, which is in Universal Studios Florida.
Fievel's Playland – height restrictions and other factors
Fievel's Playland was accessible to all.  Express Pass access was not offered, as this was an open play area with no queue.
Fievel's Playland – what you wish you knew before you experienced it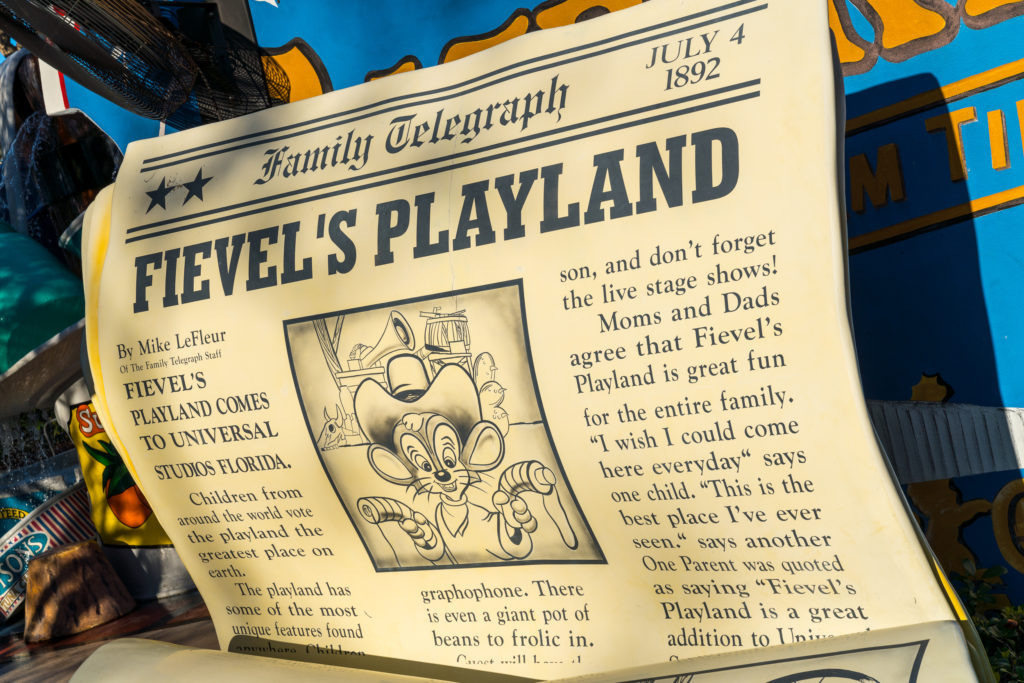 This attraction was designed for children old enough to tackle large playground equipment.
How scary was Fievel's Playland?
We rated Fievel's Playland zero out of five cowboy mice in terms of fear factor. While offering sizeable slides, bridges, and stairs for children to conquer, there were no scary or intense aspects to this attraction.
Fievel's Playland Dates of Operation
1992 to January 15, 2023
Fievel's Playland – OI fun fact
This playland was home to one of the park's lesser-known rides: a 200-foot water slide. Children could plunge down this three-story slide on their own or share a raft with an adult.
Fievel's Playland– photo gallery
Fievel's Playland – real guest reviews
Fievel's Playland
Average rating:
5 reviews
Aug 20, 2014
Wet wet wet!
Date Of Last Visit:
8/18/2014
If you are an adult on the slide, your entire backside will get completely drenched. Be aware of this fact. It is unavoidable!



The play are is nice, extremely representative of the movie, though the source material is lost on just about everyone.
May 26, 2014
Best Play Area out of any Park!
Date Of Last Visit:
May 17, 2014
We found Fievel's Playground on our first visit to the park in November. My sons were 8 & 9 when we visited and they loved this area! We were there at night and I think they had the whole place to themselves! They climbed anything that could be scaled, flashed down the slides, and even hopped on the flume ride, although the ride operators were wearing jackets! Beware: the seat of your pants will get wet from sitting on the raft.



As I wrote this review, my son saw the pictures and said, "Can we go there again?! I liked the slides!"
May 25, 2014
Great for the toddler crowd!
Date Of Last Visit:
July 2012
Perfect play area for my then 2 year old. She never wanted to leave the ball pit area. Also a favorite was the little mini bounce house. There was also some net climbing areas and that "water" ride. Preferred this play area over the Suess play area in IOA for my toddler.
May 25, 2014
Mouse Play
Date Of Last Visit:
13 June 2013
The grandkids liked taking a break and playing for awhile. It was fun watching them climb on all the oversized toys. There is a chance to get wet so be warned.
Feb 18, 2014
free play
Date Of Last Visit:
2/5/14
This is a good place to let your kids burn off some of the wiggles that build up while they have been waiting in numerous lines for what seems to them like hours.



Parents, beware of the raft waterslide ride thing. Kids that go on it won't get wet, but if you go on it with your kid you will have a wet butt at the end. We sat and watched this while our kids played and it never failed. 🙂
Do you have a question about the information on this page or would you like to provide feedback? Please let us know by posting in our
Orlando Informer Community
on Facebook.