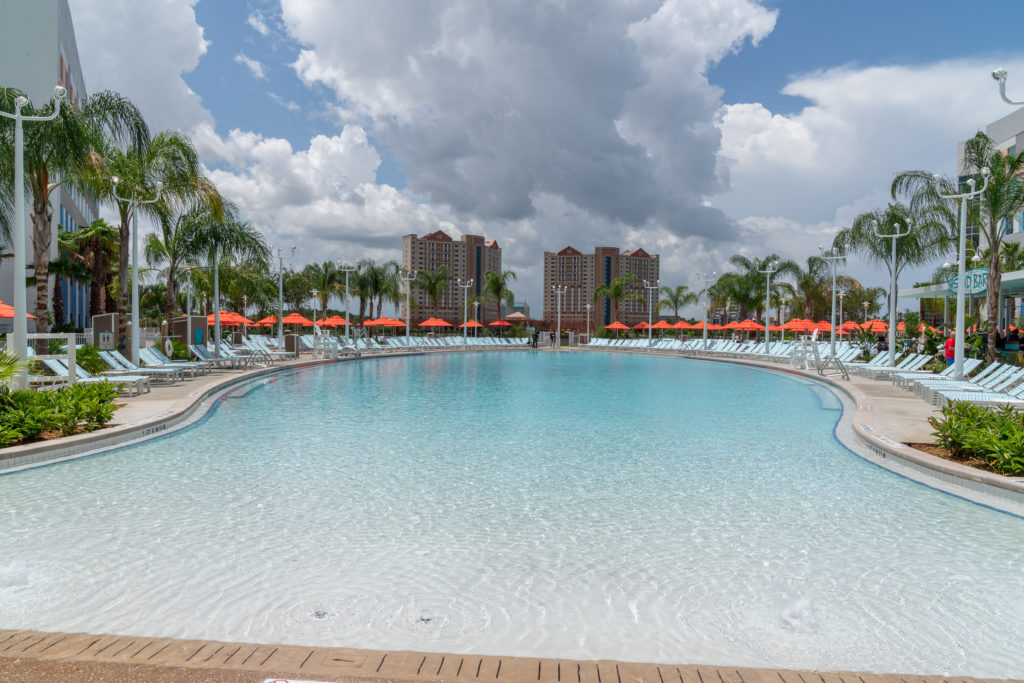 What's the pool like at Endless Summer Resort – Surfside Inn and Suites?
The pool at Endless Summer Resort – Surfside Inn and Suites is the perfect reflection (no pun intended) of the rest of this value hotel: no-frills, but still fun and stylish. Shaped like a surfboard, with lounge chairs and umbrellas surrounding the water, it's not particularly deep at any point. While there is no separate kids' splash pad, there are a few water jets built into the foot of the surfboard, allowing the little ones to have their watery fun. You won't find a lot of the features that are standard at other Universal hotels, such as a hot tub, fire pit, or cabanas, but, again, all this is befitting a value property – there is a focus on just the basics, and delivering them in a still-enjoyable method.
Surfside Inn and Suites – pool amenities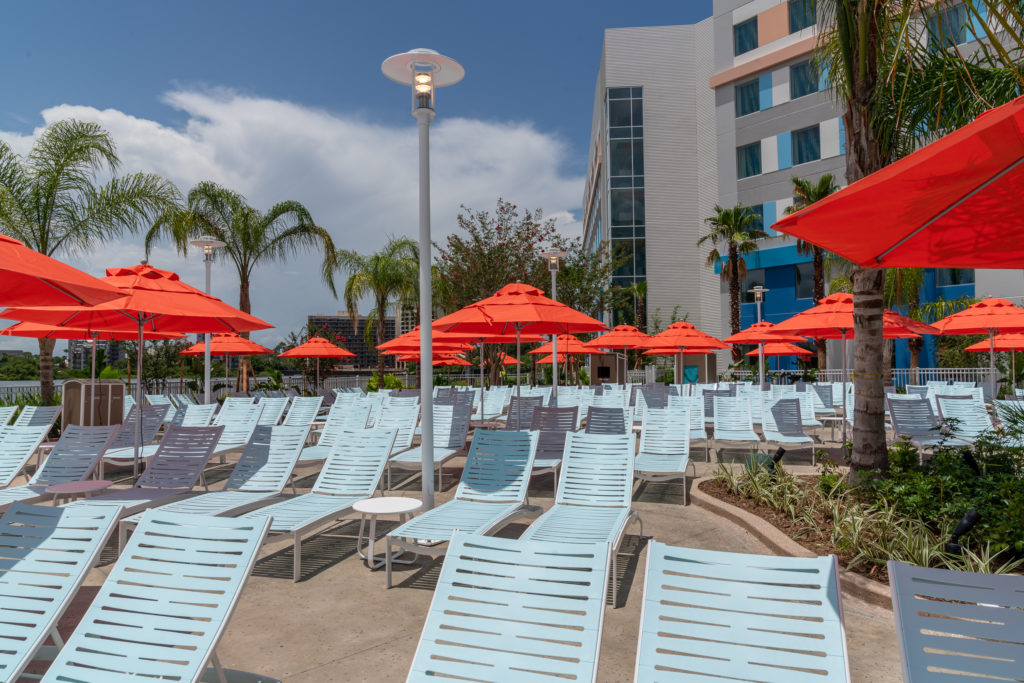 Towels are available at the pool for guests of the resort, and there are plenty of lounge chairs and umbrellas if you want to soak in some of that famous Florida sunshine. Lifejackets are available for those who aren't strong swimmers.
Surfside Inn and Suites – pool area dining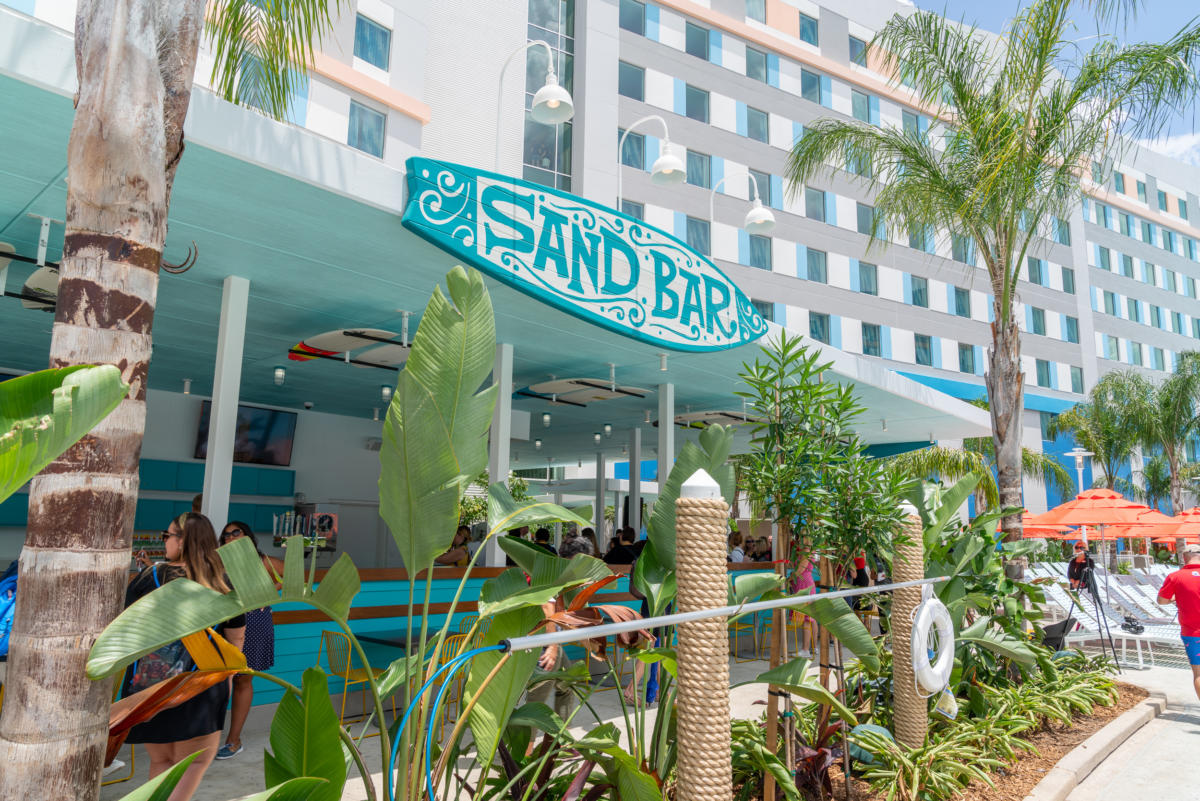 Surfside has the Sand Bar pouring out beer, daiquiris, frozen cocktails, and on-the-rocks libations, as well as non-alcoholic smoothies, called "Barney beverages" ("barney" being surfer slang for a newbie surfer). However, if you're looking for food, you'll have to head inside to Beach Break Cafe.
What are the activities in the pool area?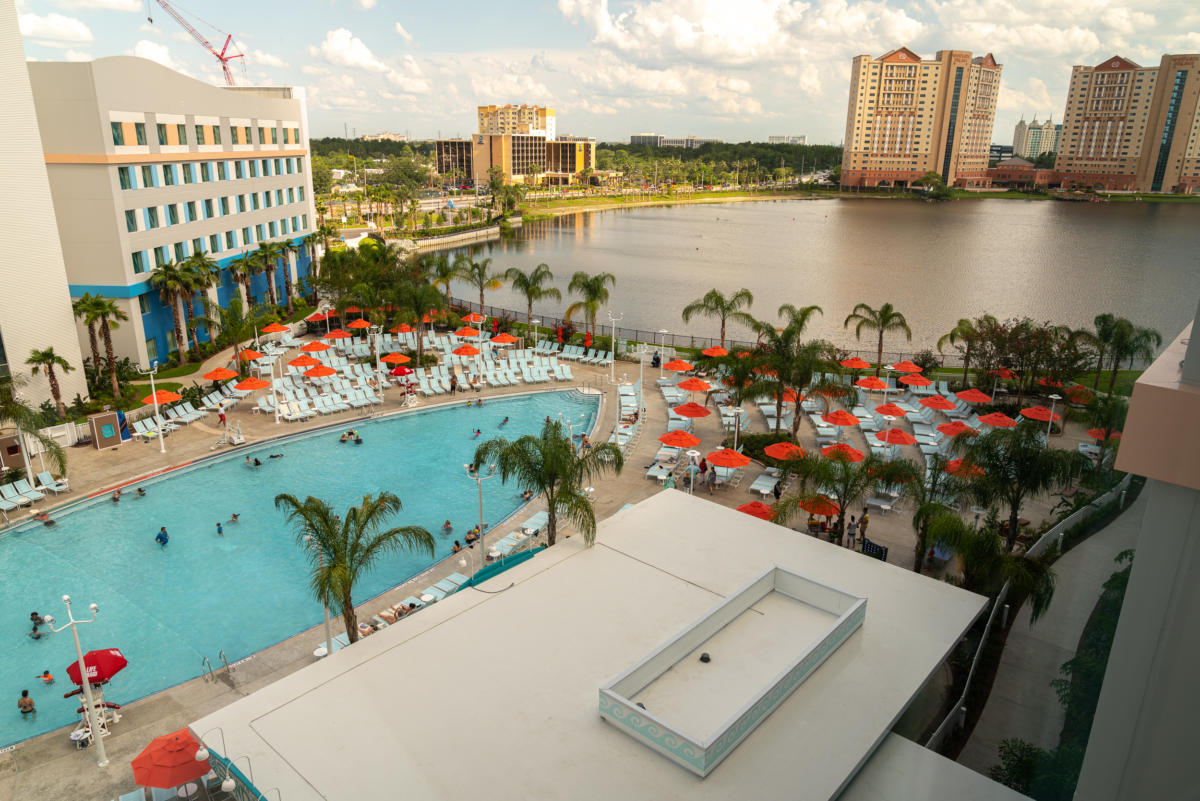 Check with the hotel concierge to find the scheduled activities for the day, which might include ping pong tournaments, giant games of Connect Four, hula hoop contests, and more.
Surfside Inn and Suites's pool area – photo gallery
Do you have a question about the information on this page, would like to provide feedback, or did you spot an inaccuracy? Please let us know by posting in our
Orlando Informer Community
on Facebook.