Former location
The Lost Continent
Dates of operation
May 28, 1999 to September 15, 2018
Former restrictions and access
None; had Express Pass access.
Two-sentence insider summary
This is a traditional stunt show a la Indiana Jones at Disney's Hollywood Studios that runs about 20 minutes. Although it was updated in 2015 with a new style of stunts, the production can definitely be skipped.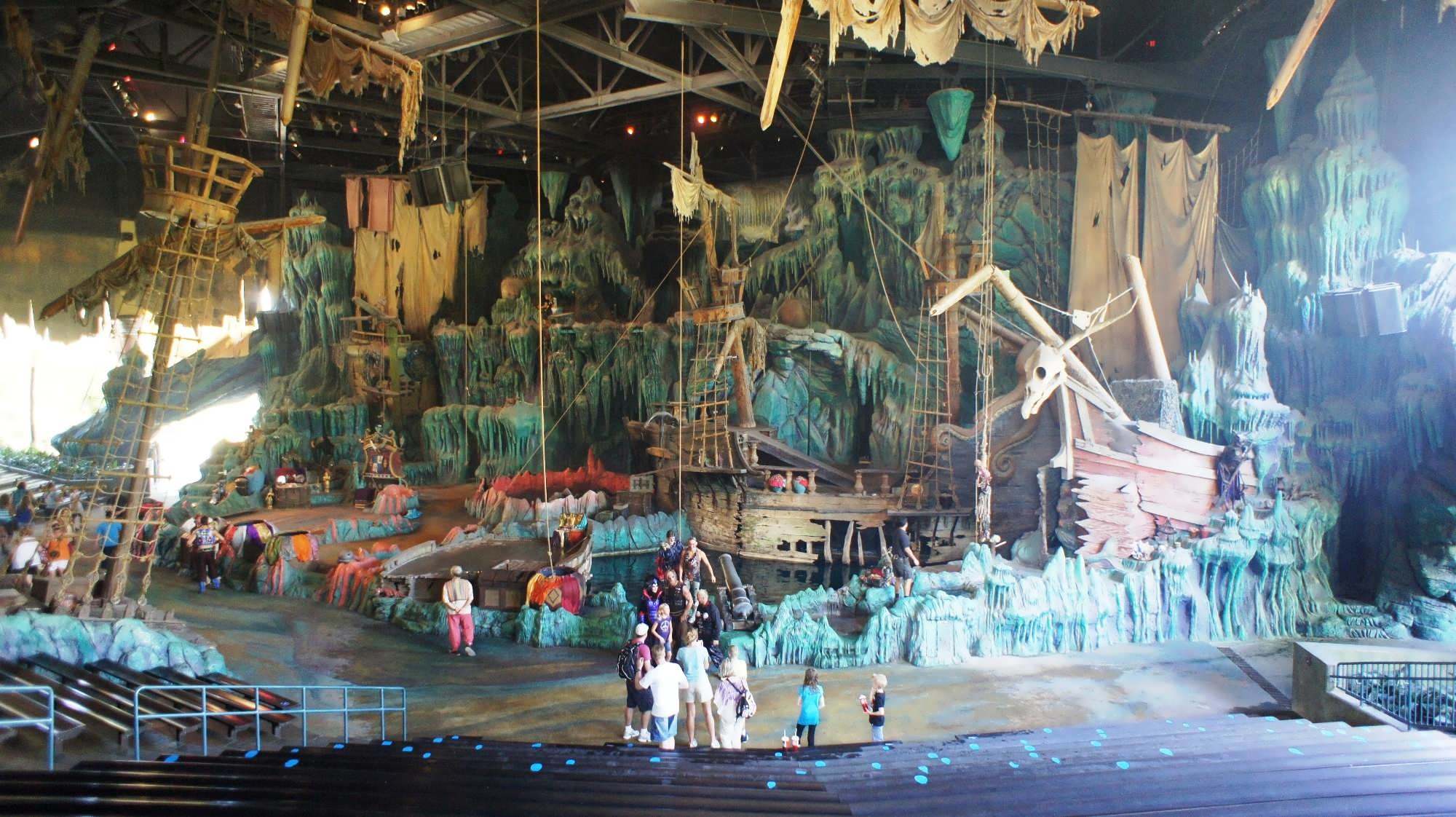 Eighth Voyage of Sindbad at Universal's Islands of Adventure
Former showtimes and more information
The first performance is not until around noon. And be sure to visit the talking Mystic Fountain in front of the stunt show stadium either before or after you see Sindbad!
Former sample peak show schedule
12:30 pm, 2:00 pm, 4:30 pm, 6:00 pm
Former sample non-peak show schedule
12:30 pm, 2:00 pm, 4:30 pm
Why did it close?
Read our analysis here.
What replaced it?
Nothing, at least as of yet – and Universal has been mum on a possible replacement.
The Eighth Voyage of Sindbad – real guest reviews
The Eighth Voyage of Sindbad Stunt Show
Average rating:
6 reviews
Jun 19, 2017
NOT FOR YOU, FOR THE KIDS
Date Of Last Visit:
04/11/17
It's important to take into consideration the actual demographic this performance is aimed at. The adults complaining about the acting and fight scenes must acknowledge that children are watching. There are many topical references to keep parents entertained.
May 13, 2016
Worst thing at Universal
Date Of Last Visit:
05/01/2016
If I could give 0 stars, I would. This was serious some of the worst acting I've ever seen; it was worse than a middle school drama performance. The characters were so bad that I couldn't even cheer for them. I WANTED the witch to win. My husband and I nearly walked out, but some of the "fighting" is done near the exit, by the seats. We stuck it out, but it was a huge waste of time.
May 27, 2014
50/50?
Date Of Last Visit:
03/09/2014
It's honestly been a while since the last time I went to this stunt show. I remember it was a few years ago. It was really cool, especially since I was younger I saw things differently. At the time, I was really intrigued after the show, I thought it was really cool! Especially when Sinbad gets into the audience area!



As a child, I can remember the theatre area being a little loud, even some of the sound effects startled me a bit.



If you are planning on coming to Universal, I would keep in mind that this show is a bit long... However, the last time I rode this ride was a long time ago... Technology has changed, new rides are out... I think you know where I'm getting at.



I would advise you to note that this shouldn't be the first thing on your to-do list... of course if you have already done everything in the park then sure go for it!
May 27, 2014
Disappointing
Date Of Last Visit:
4/26/2014
This stunt show is pretty cheesy. It has some entertaining pyrotechnic elements, but overall it is a disappointing show.
May 25, 2014
Good for Kids
Date Of Last Visit:
April 2014
When I visited this attraction years ago, pre-Harry Potter, my son age 7 and daughter age 5 loved this show. It has action, comedy, acrobatics, sword fighting, and fire. They were delighted with the "funny guy" and my daughter thought the princess in her harem costume was beautiful. I recently returned to this show with my daughter, now 20, who left the show to ride Dragon Challenge again. The show has not changed much except for a few modern references. If you want to sit down and rest for a while and don't mind bleacher seats with no backs, or if you have young kids, this is a good stop for you. If not, and your time is limited, you may want to pass on this attraction.
The Eighth Voyage of Sindbad – map
Click any marker to display the attraction or venue name. To scroll or zoom, use the controls on the top-left of the map. You may also switch to different map views by using the buttons on the top-right of the map.