Skip to: Overview | Location | Merchandise | Fun facts | Guest reviews
What is Dervish and Banges?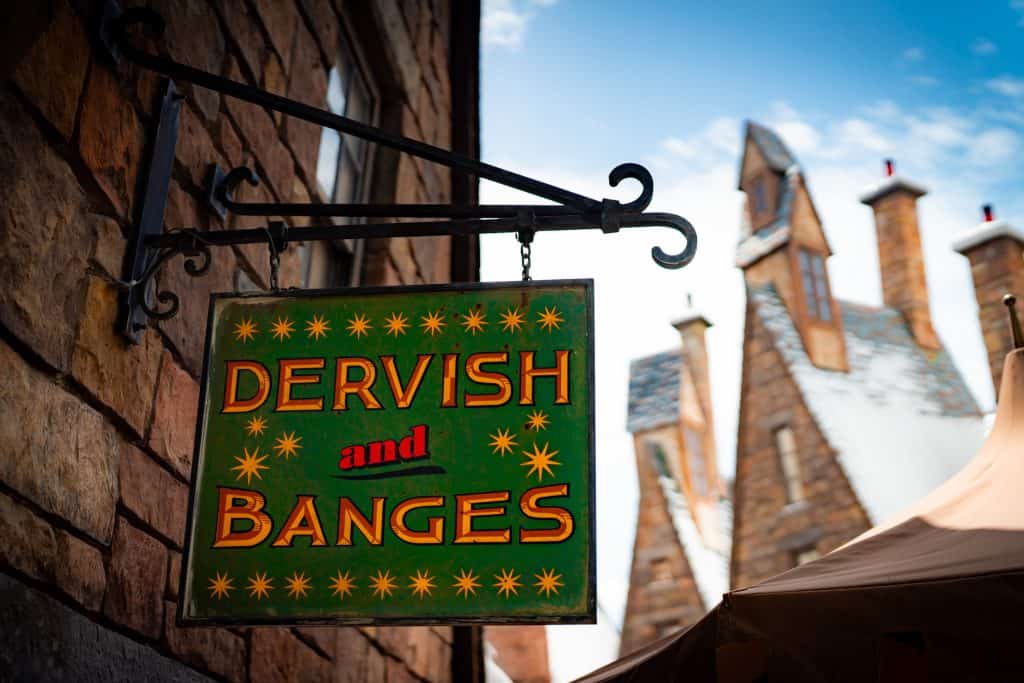 Nestled between Ollivanders Wand Shop and The Owl Post lies the ultimate destination for all things Quidditch!
If you find yourself chosen for the wand ceremony during a visit to Ollivanders Wand Shop, you'll finish your journey by securing your magical wand and completing your purchase in Dervish and Banges.
Where is Dervish and Banges located?
In The Wizarding World of Harry Potter – Hogsmeade, which is in Islands of Adventure.
What merchandise is sold at Dervish and Banges?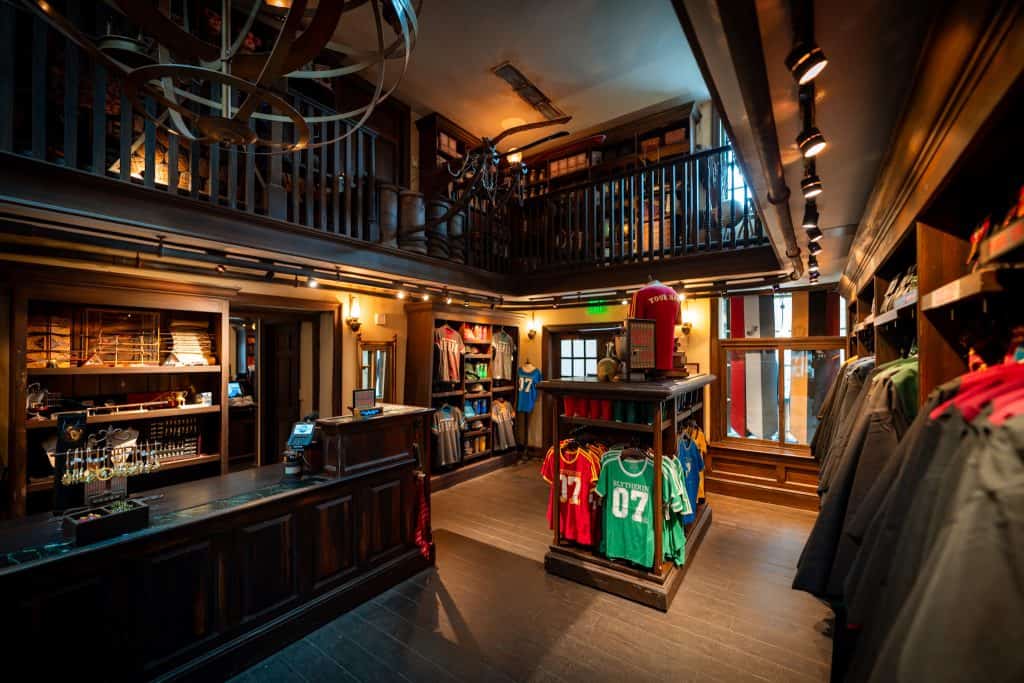 Represent your house spirit with apparel, robes, and more along with quidditch game-day curios like broomsticks, quaffles, golden snitches, and more. While you shop, remember to glance above and discover the latest in magical broom designs on display!
As it neighbors one of the most famous wand shops in the wizarding world, Dervish and Banges also carries a selection of these magical accessories.
When did Dervish and Banges open?
June 18, 2010
Dervish and Banges – OI fun facts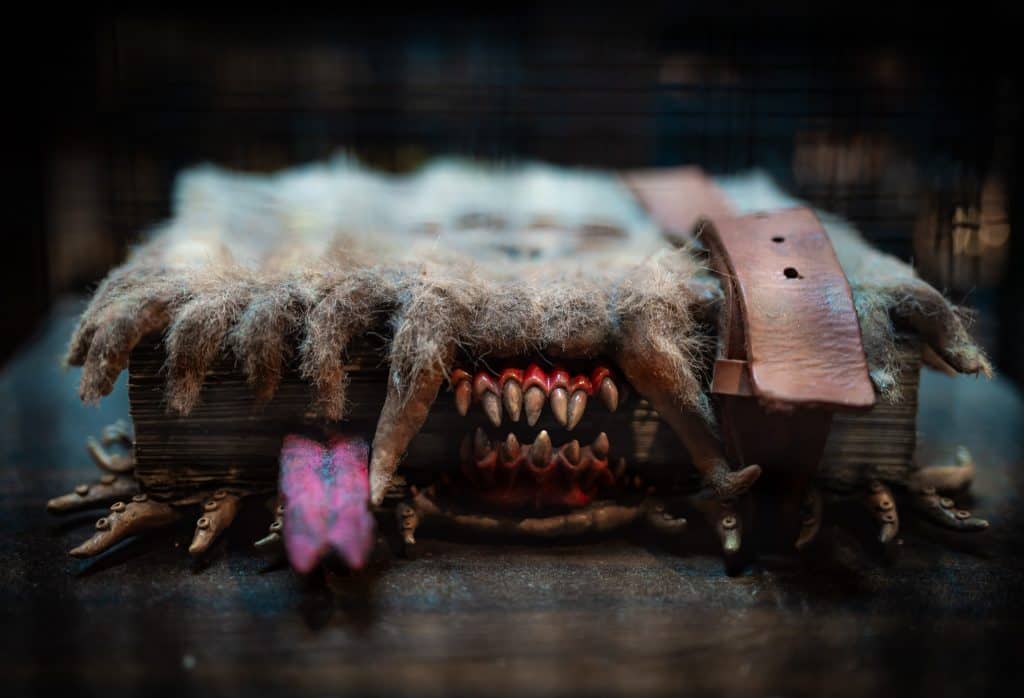 Watch out for the Care of Magical Creatures required reading, The Monster Book of Monsters! While it is contained in a locked cage, this book still packs a big bite as it snaps and charges at Dervish and Banges shoppers.
Dervish and Banges – photo gallery
Real guest reviews of Dervish and Banges
Orlando Informer
Average rating:
0 reviews