Like we explained yesterday in another post, Valentine's Day is a hard holiday. The expectation, the hurdles, the trouble – it can be incredibly overwhelming for even the most well-intentioned person. Fortunately, out of all of the Central Florida hotspots, Universal Orlando Resort makes it incredibly easy to "win" Valentine's Day.
What makes Universal Cupid's favorite stomping grounds? One of the most diverse experience offerings and a general disregard for reservations make the resort guest- and (we hope!) romance-friendly.
So, how can you win Valentine's Day? We break down five life scenarios to give you the inside track.
1. The first date
A first date is never easy (or, at least, it never starts off that way). Add to that the stress and expectation of a first date on V-Day, and you've got a whole new ballgame. Fortunately, Universal is built for just such an undertaking.
Break the ice at Islands of Adventure and see who screams louder when riding The Incredible Hulk Coaster. From there, continue your park lap into The Wizarding World of Harry Potter – Hogsmeade (insert "where the magic begins" joke here). Once you've completed your time in-park, it's on to CityWalk for dinner. Toothsome Chocolate Emporium and Savory Feast Kitchen is a fun environment with a diverse menu, sure to please even the pickiest of eaters.
After you've split a milkshake for dessert, head over to Hollywood Drive-In Golf to play 18 at one of two incredibly well-themed mini-golf courses.
Not ready for the night to end? Head over to The Groove and dance until it's time to go.
2. The lovers
You've had your first date and a few after that. Life is pretty incredible. You look at your significant other and you know that it's only a matter of time before s/he is yours forever. Simply put, you want this one to count.
The fun for you starts at Universal Studios Florida, where you challenge each other to Men in Black: Alien Attack (the winner gets a massage at the end of the night). After you've walked around the lagoon and stolen a few glances, it's time for dinner.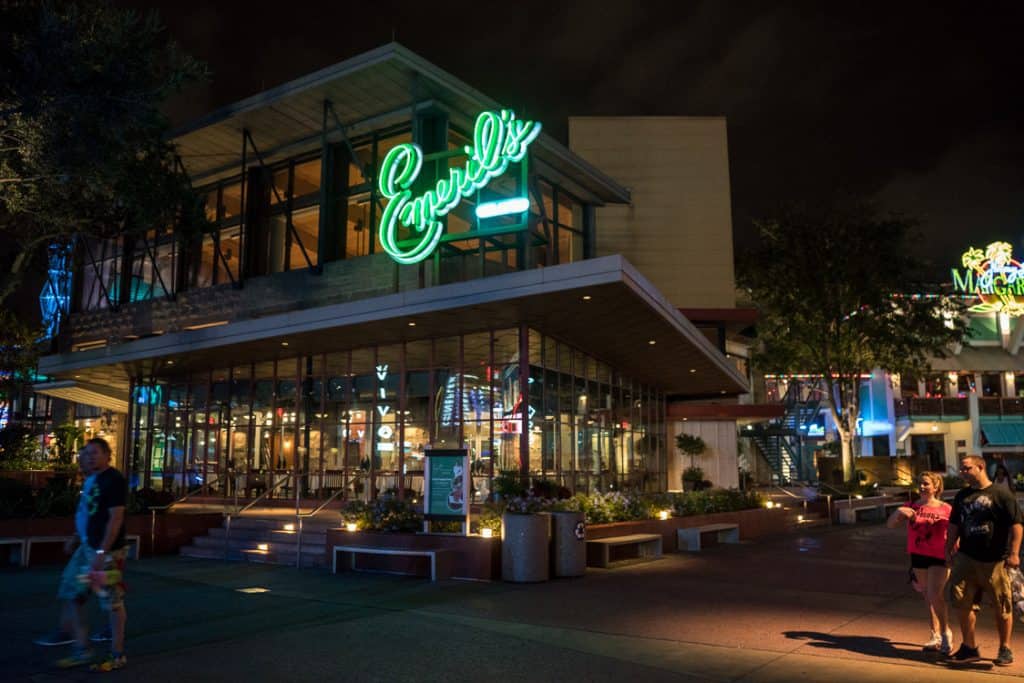 Emeril's is the only restaurant in CityWalk that requires reservations, but it's one you should attempt to get into. If Emeril's is booked up, head up the road to Antojitos Authentic Mexican Food for tableside guacamole and handcrafted margaritas. Wrap up the evening in each other's arms while the dueling piano team at Pat O'Brien's serenades you.
3. The married couple
Mr. and Mrs. has a nice ring to it (no pun intended), and life has been good. Before kids come into play, you want to make sure you have made memories that will last the rest of your life. Start with a glass of wine at Portofino Bay Hotel as you take in the incredible view and ambiance of Universal's most luxurious hotel.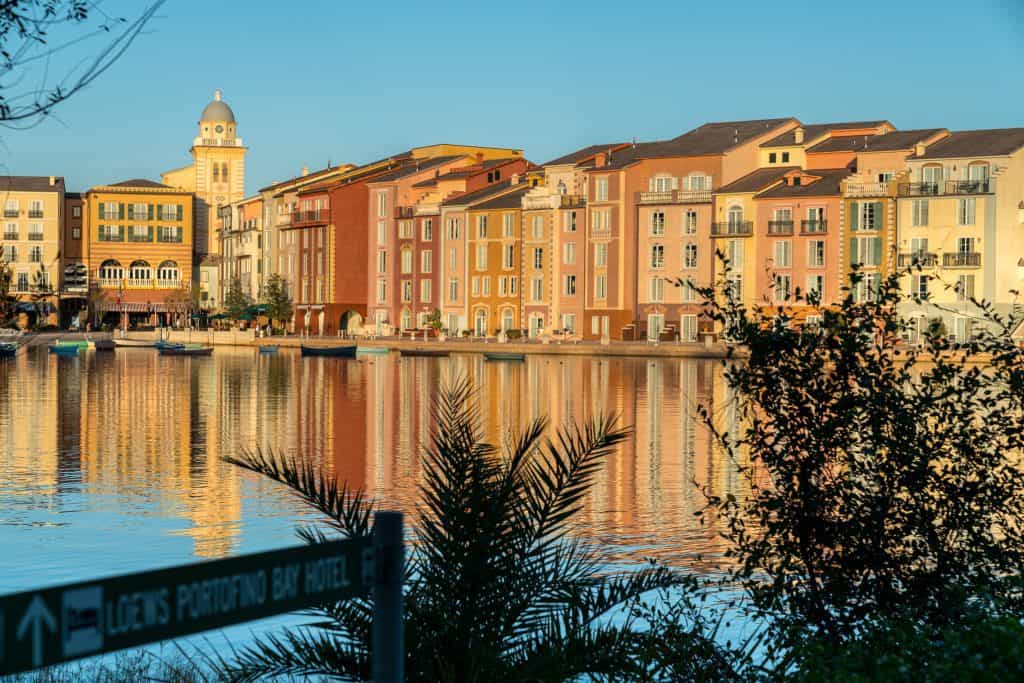 From there, walk down the garden path to Hard Rock Hotel, where your dinner at The Palm will be sure to be unforgettable. Heading back into CityWalk, you talk about stopping off at Rising Star (you've heard it's fun), but you have a curveball up your sleeve – you both walk to Sapphire Falls Resort, where you have a nightcap at Strong Water Tavern. It's there that you surprise your loved one with a room for the evening to end your perfect night.
4. Married with children
You think about that last date night you two had alone and can't help but smile… that is, until you feel a tugging on your leg. "I need to go to the bathroom!" Sighing but still smiling at the same time, you grab your child's hand and walk him to the restroom in The Wizarding World of Harry Potter – Diagon Alley. Tonight is the first Valentine's Day you and your partner are getting alone in years (thanks, Grandpa!), and neither of you is letting it go to waste. As soon as grandpa and your little one(s) are gone, it's over to NBC Sports Grill & Brew for an early dinner.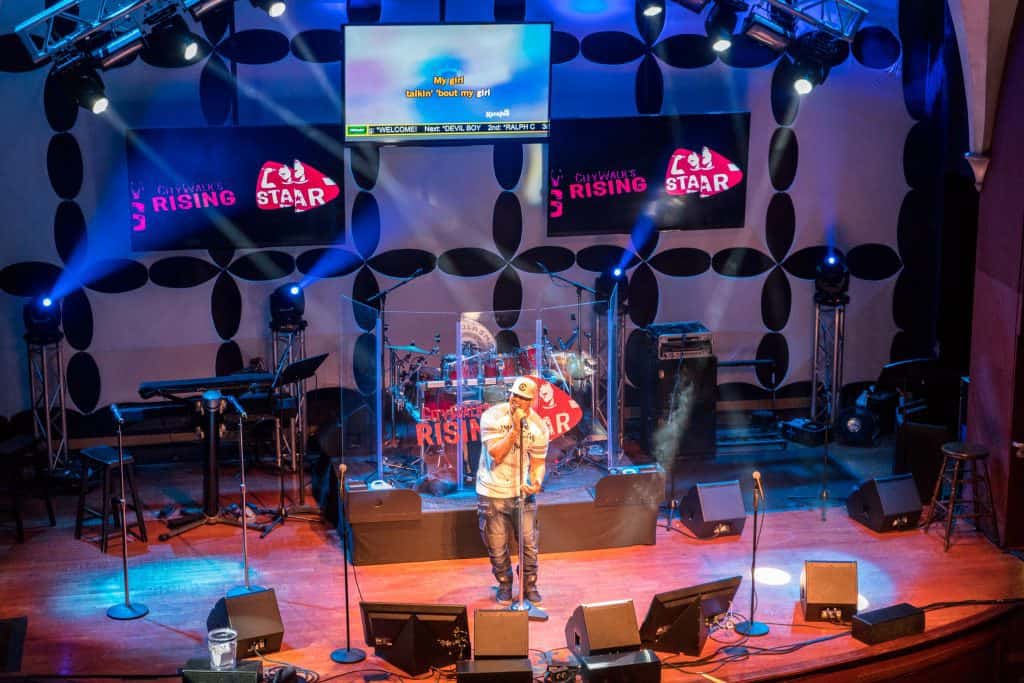 Beelining to AMC CityWalk, you sit down eagerly to a movie that doesn't involve a talking mouse or yellow tic-tacs. After that, it's on to Rising Star to finally check that off your list. You both sip on your drinks while dancing along to the band playing when it hits you both – you smile at each other, kiss, and know that you've made it.
5. The bachelor/bachelorette
You've got your entire life ahead of you, and you know that. Today is just another day, but your friends have made it feel like such a big deal. So you've decided to have a night on the town with them to show you're fine all by yourself.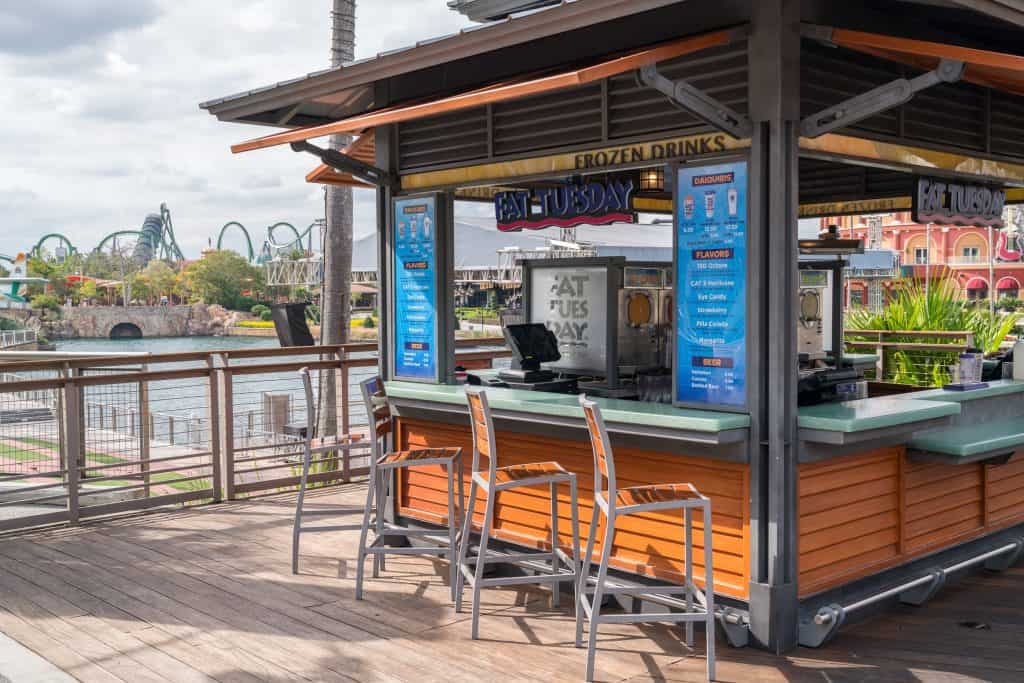 Fat Tuesday kicks off the night while you walk around CityWalk planning your evening. Your walk is cut short by the fun look of the Lone Palm Airport, and you decide to grab dinner there. While eating your meal, you have an important decision to make: singing or dancing? Whatever you decide, that's your next move. Head over to Rising Star or Red Coconut Club and close the place down.
BONUS: The divorcee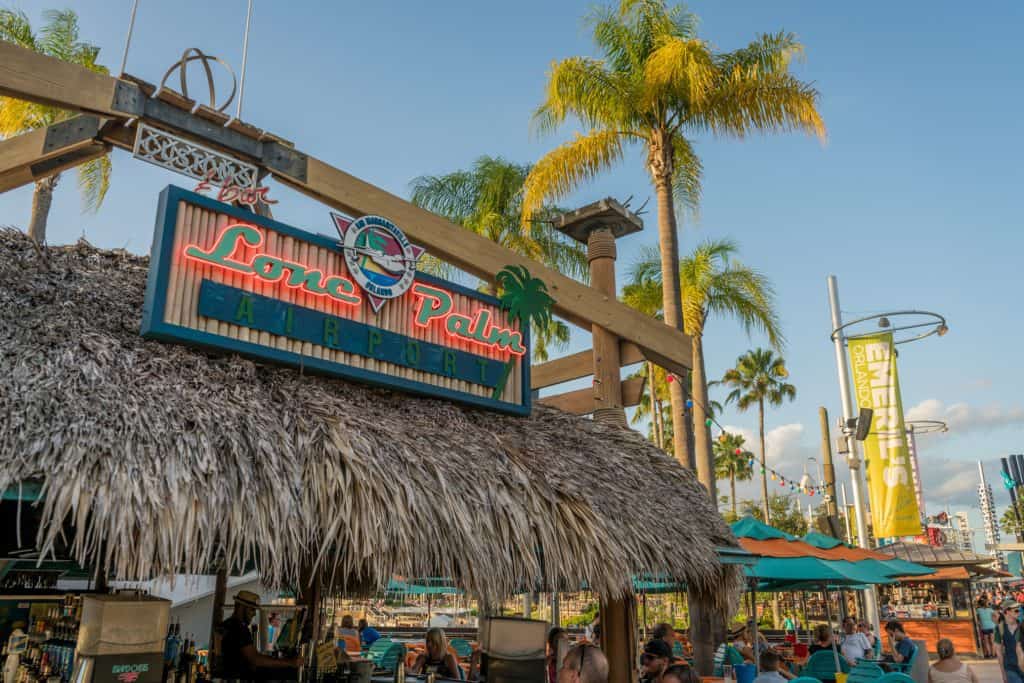 We're sorry! Congrats! Feel free to use whatever response is applicable. To help smooth over this rough patch, we've built up a list of drinks that might make the day more tolerable:
(Please don't forget to drink responsibly!)
–
Be sure to follow Orlando Informer on Facebook, Twitter, and Instagram for the latest news and tips at Universal Orlando, Walt Disney World, and other Orlando attractions.