Whether you're planning your first time at Universal CityWalk Orlando or your hundredth, the reality is that there are way too many delicious dining options and only so much space in your stomach. That's why we've indexed out all of the venues to be found at the dining/shopping/entertainment complex – divided into food and beverage carts, quick- and full-service restaurants, and drinks and lounges – to help you plot your next plan of attack when hunger strikes. The best part is that all of these dining spots are so close together, you could even get a drink, appetizer, dinner, and dessert at four separate venues for a sensational sampling!
Something on this list pique your interest? Simply click on the linked venue name to get all of the information (and photos!) you need to start your mouth watering. Don't worry – the pages will open in a new tab so you can explore your options fully without losing your place here.
Skip to: Snacks | Quick-service | Full-service | Lounges and clubs
Food and beverage carts at Universal CityWalk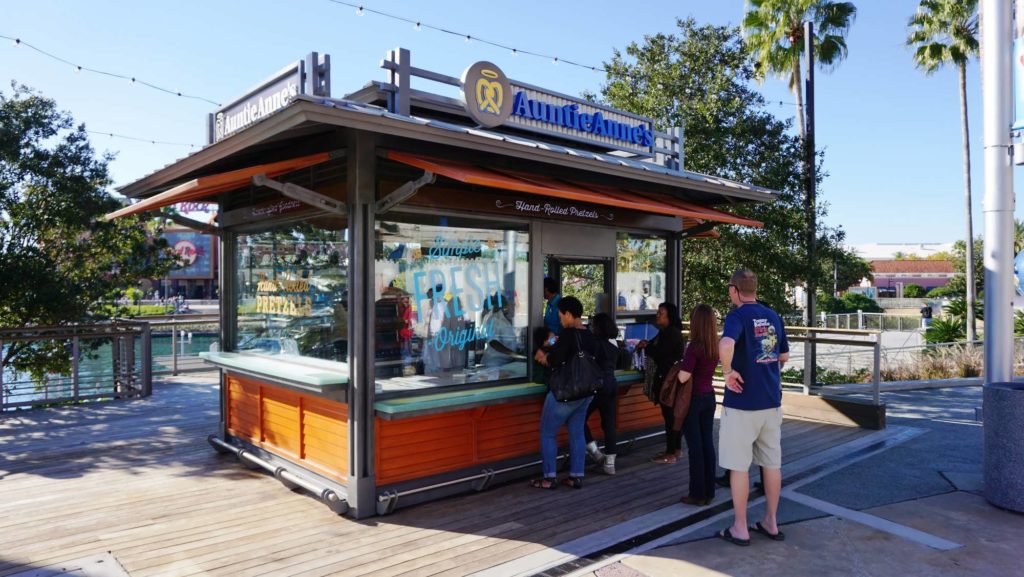 Auntie Anne's brings its iconic pretzel-and-lemonade menu to CityWalk in its own kiosk.
Cinnabon
This Cinnabon might serve the same icing-drenched cinnamon treats as the one in your local mall, but, somehow, they taste even better at Universal Orlando's CityWalk.
This Coke bottle-shaped kiosk right in the middle of CityWalk is good for quick bites and, of course, Coca-Cola-powered sips.
The famous spherical ice cream comes in all its most-loved flavors at this Universal location.
A beverage stand with spectacular views, there are far worse ways to wind down your day of adventure than at Dockside.
Offering different drink selections – plus, even, appetizers! – from Dockside and Shoreline, Riverfront is the newest CityWalk kiosk.
More or less the same as its waterfront-venue counterpart, Dockside, Shoreline offers more of the same – including those beautiful visual backdrops.
Quick-service restaurants at Universal CityWalk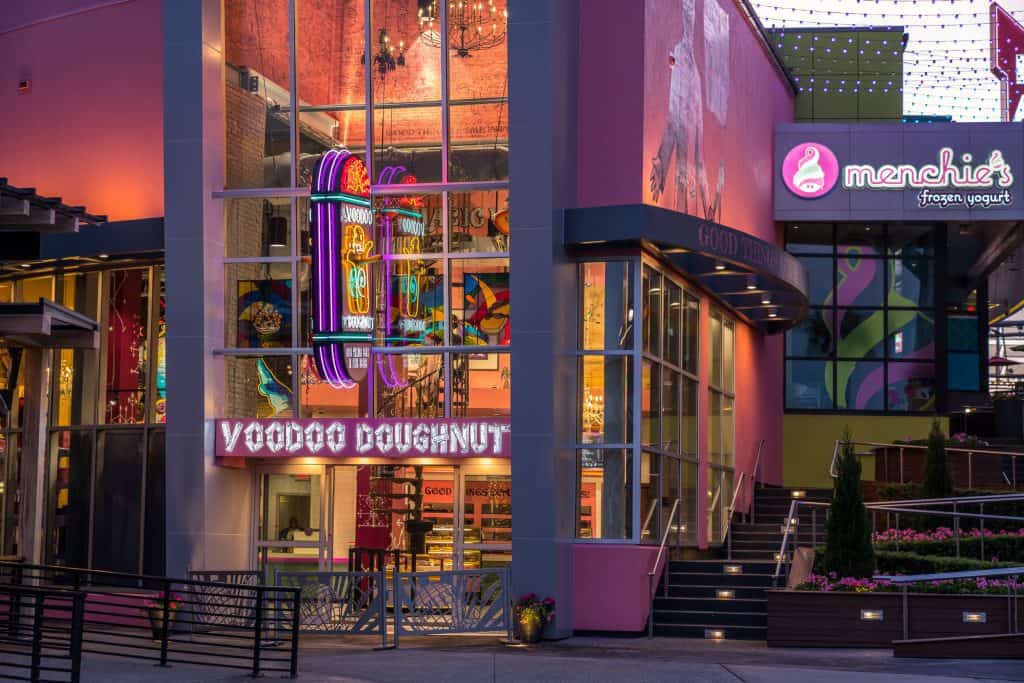 Bread Box is located on the landing between the first and second levels of CityWalk and serves up gourmet sandwiches great for the whole family.
The CityWalk BK slings a unique menu of bold burgers, complete with a loaded bar of condiments and toppings.
The CityWalk Cold Stone has all the sinfully sweet ice cream mash-ups that you know and love.
A surprise home-run for CityWalk, Hot Dog Hall of Fame has been praised for the quality and authenticity of its classic hot-dog selection.
Known for its self-serve froyo and gigantic bar of toppings, this weigh-by-the-ounce dessert spot is a fun stop for kids and adults alike.
Quick, easy, and delicious, Moe's is a great option for families on the fly. The location serves up burritos, quesadillas, and more.
The fast-food Asian eatery features an assortment of familiar dishes in a cafeteria-style setting.
Choose from menu selections or create your own individual pizza with a delicious array of toppings.
The worldwide coffee chain has a pretty big presence towards the entrance of CityWalk. Expect the usual menu of java and other treats.
This Portland-bred doughnut dream needs no introduction – just expect tons of deliciously (and interestingly) flavored doughnuts.
Full-service restaurants at Universal CityWalk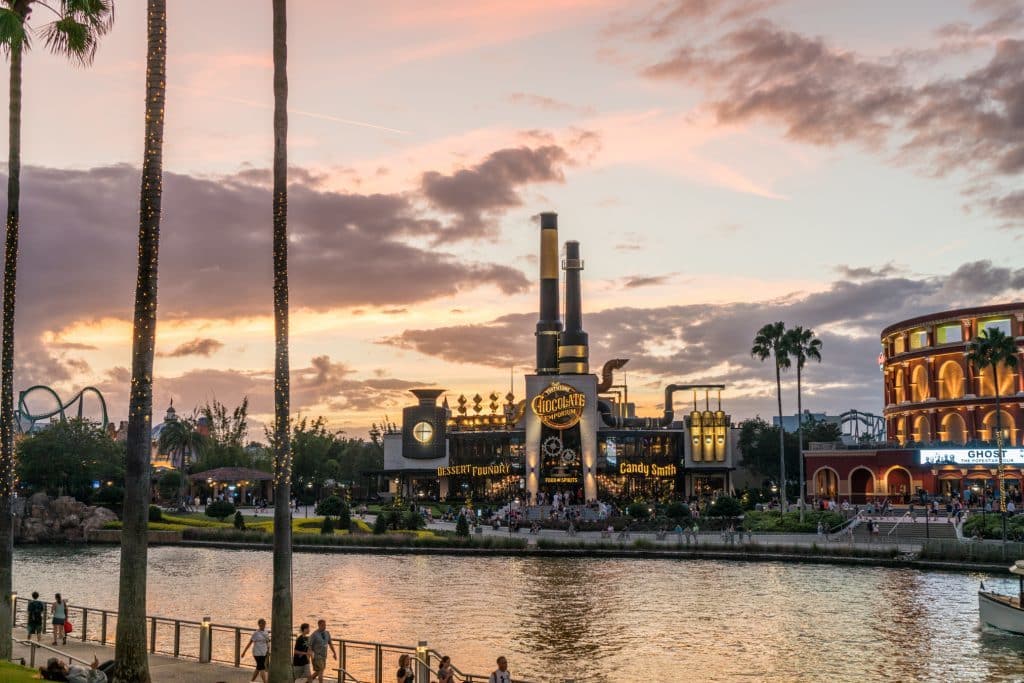 Known for its tableside guac, live music, and colorful building, Antojitos serves up Mexican fare with flair.
One of CityWalk's newer restaurants, Bigfire is known for its tableside s'mores and a menu of bold, artisan flavors.
This bar is decorated to match the appearance of Bob Marley's Jamaican home while serving major reggae vibes and an excellent menu.
You'll find a dancing shrimp outside of Bubba Gump; inside, you'll find a delicious seafood menu and fun, kitschy decor.
Who would've thought that sushi and burgers go together so well? Cowfish does it right with impressive dishes throughout its interesting menu.
American entrees are to be had at the world's largest Hard Rock restaurant.
Join Jimmy's island state of mind with signature margaritas and a full food menu of tropical flavor.
This gigantic, heavily television-adorned establishment has a vast food and drink roster that makes it one of our top recommendations for big groups.
This recreation of a New Orleans gem features dueling pianos, Bourbon Street-style cocktails, and hearty fare.
The steampunk aesthetics and massive milkshakes will bring you in, but Toothsome's assortment of unique food flavors will keep you coming back.
Italian lovers, look no further than VIVO – this chic restaurant has pastas, pizzas, and tons of entrees that will satisfy all your cravings.
Drinks and lounges at Universal CityWalk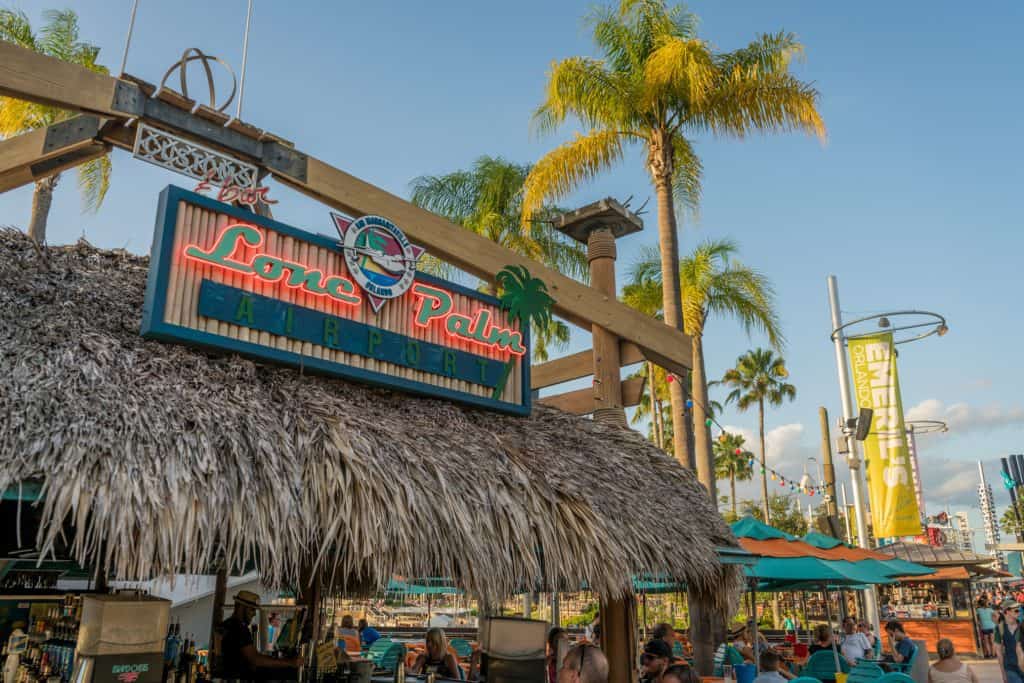 With a walk-up location on the second floor of CityWalk and a kiosk on the water, Fat Tuesday is your best bet for strong, fruity, frozen cocktails.
This CityWalk club has a collection of several bars that serve drinks only – and lots of over-stimulating video screens.
Sit alongside a seaplane from Jimmy Buffet's personal fleet while sipping on margs and enjoying appetizers.
This two-story club has a tiki-chic, intimate atmosphere perfect for dinner and drinks.
Do you have a question about the information on this page, would like to provide feedback, or did you spot an inaccuracy? Please let us know by posting in our
Orlando Informer Community
on Facebook.