Location
Toon Lagoon
Style
Quick-service restaurant serving specialty sandwiches and Nathan's hot dogs.
Two sentence insider summary
Blondie's offers a fresh alternative to the burgers and chicken fingers featured at most quick-service restaurants. If you are in the mood for a treat, be sure to pick up a Health Bar cookie — also know as The Brick!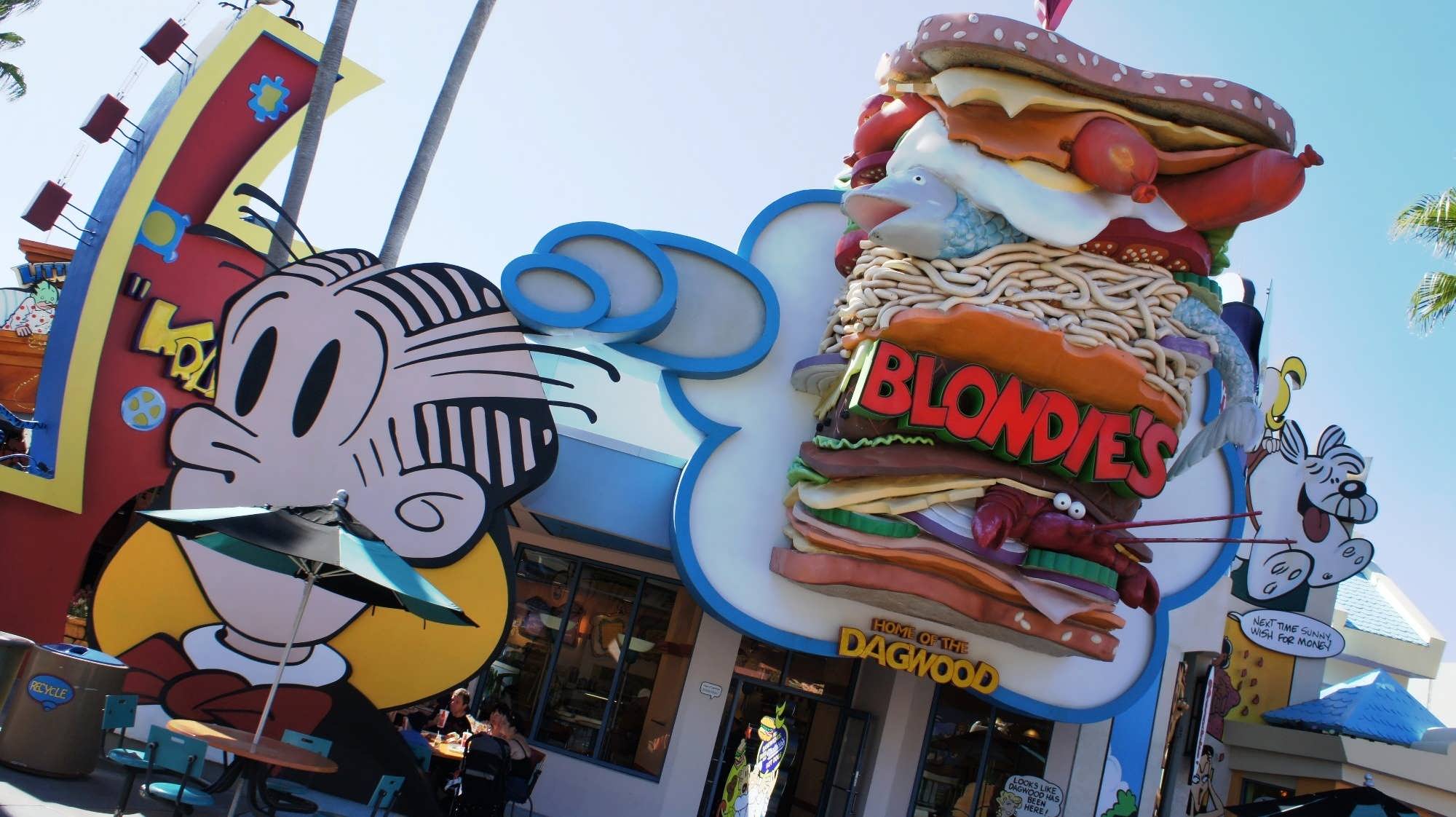 Blondie's: Home of the Dagwood at Universal's Islands of Adventure.
Prices
Entrees are between $7 and $9.
Sample menu
Famous Dagwood Sandwich $8.39
Made to order subs (baked ham, smoked turkey, etc.) $7.59
Hot dogs (Chili, Chicago, Reuben, Slaw) $7.59
Blondie's: Home of the Dagwood – photo gallery
Blondie's: Home of the Dagwood – real guest reviews
Average rating:
1 reviews
Jul 19, 2013
Refreshing
Date Of Last Visit:
8/2012
There are so many places to eat within the park with the standard food choices for the kids. After fried food after fried food finding the Blondie's was refreshing. It is nice to get a sandwich made fresh and that tastes fresh with a large serving. The prices are to be expected within the park but we felt like we got our money's worth.
Blondie's: Home of the Dagwood – map
Click any marker to display the attraction or venue name. To scroll or zoom, use the controls on the top-left of the map. You may also switch to different map views by using the buttons on the top-right of the map.
View OI's map of Universal's Islands of Adventure.