There may not necessarily be a good or bad day of the week to visit Universal Orlando Resort (it's a slightly complicated story, and we walk you through it all in our complete guide), but there absolutely are good and bad times of the year in which to take your vacation. The question, then, becomes just when those are, and which is the very best?
The time of the year you choose to visit Universal can have an impact on crowd levels, park operating hours, and ticket cost, to name a few things. But never fear! With the help of this page, along with our FREE crowd calendar, you'll have no trouble selecting the ideal stretch of time to explore Universal Studios Florida, Islands of Adventure, and Volcano Bay.
Before we begin, it's worth noting the impact of COVID-19 since Universal's resort reopened back in June of 2020. The company has limited the capacity of its parks to help facilitate social distancing and reduce the potential of crowding, and we can assume it will remain limited for the foreseeable future. This means it's even more essential than usual to plan the timing of your trip wisely, since there's a chance the theme and water parks will hit capacity much earlier in the day than in normal circumstances.
Now, with that out of the way, let's jump in!
Skip to: Best times to visit | Busiest times to visit | Holidays | Bonus tips and tricks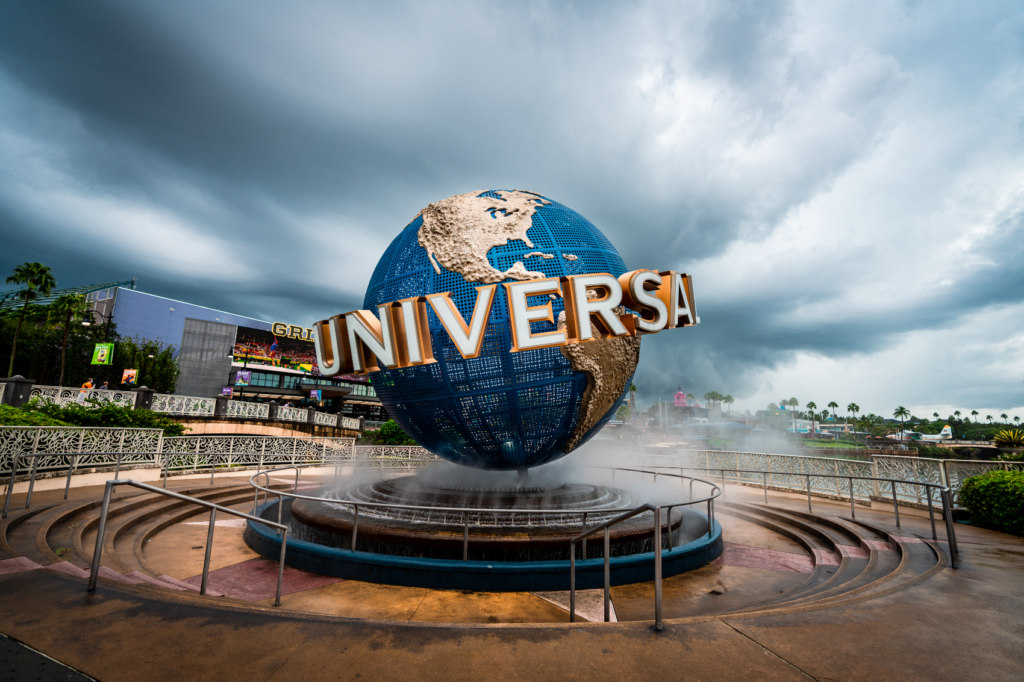 The best times to visit in 2021
Let's start with the basics: in general, theme parks have both a slow and busy season. For most guests, the "best" time to visit is when crowds are the lowest, which usually correlates to lower wait times and easier navigation within the park. In 2021, these dates will include:
January 4 to 14 (between the New Year and Martin Luther King, Jr. Day)
January 25 to February 11 (between MLK Day and Presidents' Day)
February 22 to March 6 (between Presidents' Day and spring break)
Weekdays throughout September to December (minus Thanksgiving week and Christmas/New Year's week)
Of course, there are some things to keep in mind even when arriving during these less-crowded times. Although Halloween Horror Nights was canceled for 2020, it is scheduled to go on as planned in 2021. This enormously popular event normally will take place on select nights from September 3 to October 31, and event nights often attract larger crowds during the day. Friday is the weekday that draws the most guests, so it may be wise to avoid this day entirely during HHN's run.
It's also worth noting that there are some drawbacks to visiting on dates with low crowds; the parks tend to have shorter operating hours, and some restaurants only operate seasonally. In fact, if you're a bit more flexible on the crowd-level aspect, we recommend heading down when crowds are moderate, such as weekends (rather than weekdays) in October and November. As we've mentioned before, you'll find there's more "excitement in the air" when there are some more people around, and Universal's unique brand of excitement is one of its most incredible features.
If you're looking for the absolute least-crowded month to stay at Universal Orlando, September is a solid bet. Most kids have headed back to school by this time, so you can more reliably count on lower crowds as a result.
The busiest times to visit in 2021
The most crowded time to tour the parks is also the most popular time of the year for families looking to take their vacations: summer. The kids are out of school and in the theme-park resorts, and that – combined with the blazing Florida heat – is reason enough to try visiting in another time of the year, if possible.
In addition to the summertime, you'll want to avoid any other holidays that kids have off from school. In 2021, the busiest dates include:
January 1 to 3 (New Year's)
January 15 to 24 (Martin Luther King, Jr. Day)
February 13 to 21 (Presidents' Day)
March 6 to April 11 (spring break)
May to the first half of August (summer break)
Thanksgiving week
Christmas week to the New Year
If descending upon Orlando during summer break is the only viable option for your family, your best bet is to avoid arriving on the weekend; while most days in the summer will be crowded, weekdays are typically a little less so.
What about holidays?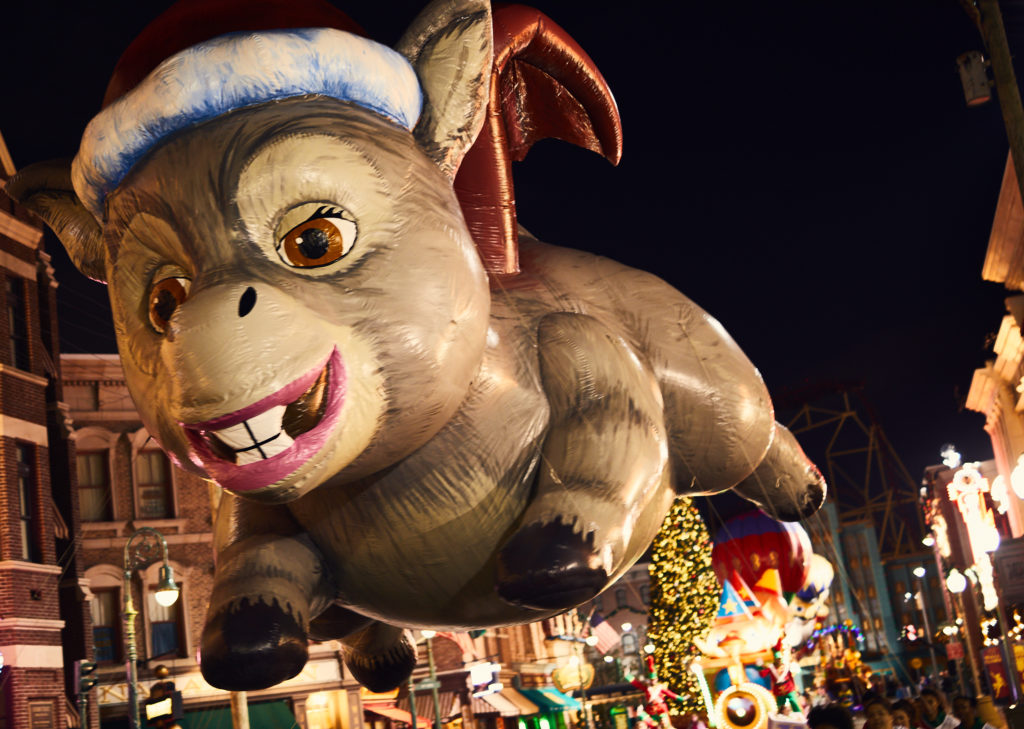 Wondering why we suggest avoiding the parks on holidays? Well, just like summer break, the kids are out of school – but, in addition, the parents are off work, as well. Many families plan their vacations around annual holidays for this very reason.
The most crowded holidays that you'll almost certainly want to avoid visiting on are:
New Year's Day
Easter (April 4, 2021)
Thanksgiving (November 25, 2021)
Christmas Eve
Christmas Day
New Year's Eve
If you're concerned about missing out on seasonal experiences, like Christmas in The Wizarding World of Harry Potter or Universal's Holiday Parade Featuring Macy's, don't fret! These offerings are available for much longer periods of time than just the holidays themselves – for example, the Holiday Parade usually takes place from mid-November through early January. That means you can still embrace the holiday spirit on a weekday in November – you just won't have to embrace the crowds, too. This year, the Holidays at Universal Orlando Resort will take place on November 13 – January 2.
Of course, when it comes to those crowds, not all holidays are created equal. Smaller holidays like Labor Day (September 6, 2021) and Veteran's Day (November 11, 2021) will still attract more people, but it will be a significantly smaller amount than, say, Christmas Day.
Bonus tips and tricks
If you're still conflicted about the time of year you'd prefer to visit, we have a couple of other tricks up our sleeve to help you decide.
Perhaps most importantly, we want to stress the usefulness of our completely FREE crowd calendar. When it comes down to planning the specific dates you want to spend in the parks, this resource is the best way to determine how crowd levels will fluctuate from one day to the next. Thanks to our precise algorithm and the magic of self-learning technology, you can be sure you're getting impeccably accurate and up-to-date predictions for Universal Orlando's crowds.
In addition to our calendar, you may find it helpful to check out Universal's pricing for the dates you're considering. The reasoning behind this tip is that, in August 2020, Universal switched to a date-based pricing model – simply put, tickets to visit on more popular days now cost more, and tickets to visit on less popular days cost less. That means looking at how admission prices vary throughout the dates you're considering may help you decide which will be more or less to your liking in terms of crowdedness.
Last, but certainly not least, if you're planning to visit on a more crowded date, we recommend investing in Express Passes. Sure, the crowds will still be present, but you'll have a much easier time experiencing all the rides and shows that you want to without worrying about wait times. Be sure to check out our complete insider's guide to Express Passes for the full lowdown.
Do you have a question about the information on this page, would like to provide feedback, or did you spot an inaccuracy? Please let us know by posting in our
Orlando Informer Community
on Facebook.
OI Universal Center » The Script: Tickets, packages, and planning