Skip to: Overview | Location | Restrictions | Showtimes | Guest reviews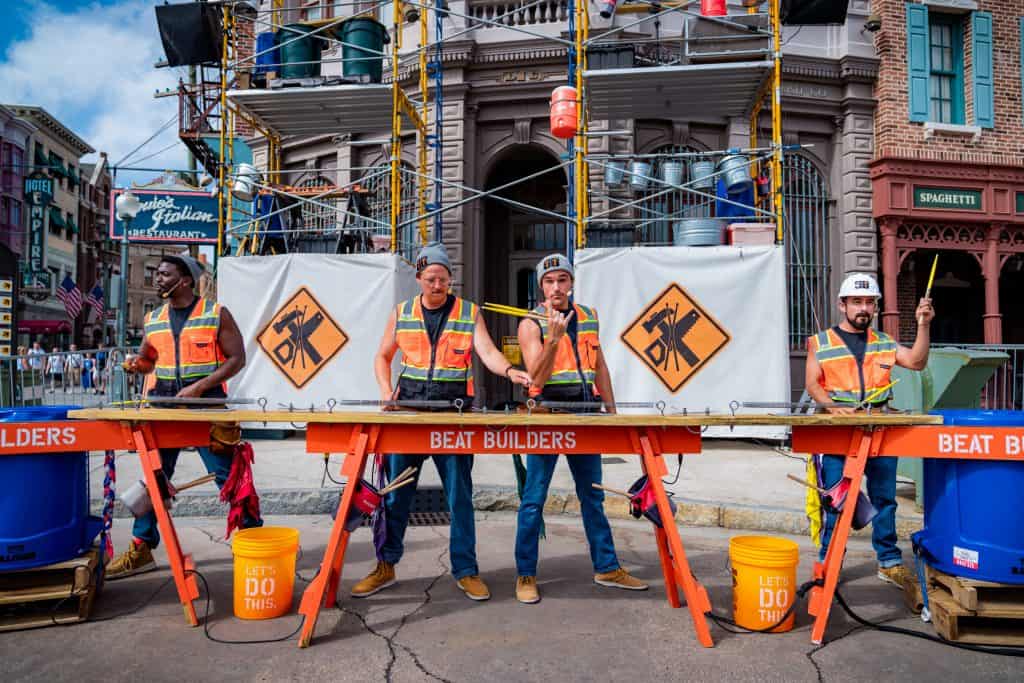 What is Beat Builders?
Beat Builders consists of four construction workers who halt progress on Universal's latest improvement project to put on a percussion show. The crew utilizes buckets, scaffolding, wrench xylophones, and nearly everything in between to hype up the crowd. Think Stomp, but with Universal Orlando Resort's trademark humor.
Where is Beat Builders located?
In New York, which is in Universal Studios Florida. To be more exact, you'll find this jammin' construction crew at work where New York meets San Francisco.
Beat Builders – height restrictions and other factors
None. Since this show takes place in the open street, it is accessible to all guests (and doesn't feature Express Pass access).
What are the showtimes for Beat Builders?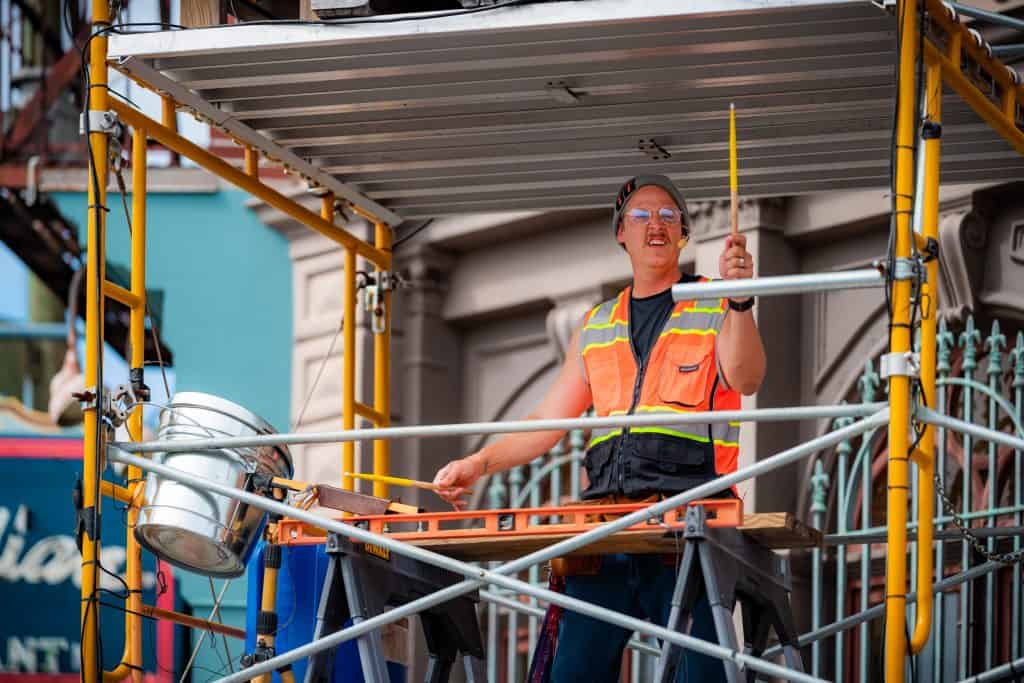 Beat Builders takes place about six times daily. The first show is usually around 10:30 am, with repeat performances occurring approximately every hour thereafter.
Sample Schedule:
10:35 AM, 11:35 AM, 12:35 PM, 1:35 PM, 2:55 PM, 3:55 PM
What was The Beat Builders premiere date?
September 5, 2015
Beat Builders – photo gallery
Beat Builders – real guest reviews
Orlando Informer
Average rating:
0 reviews
Do you have a question about the information on this page or would you like to provide feedback? Please let us know by posting in our
Orlando Informer Community
on Facebook.