Preview this Page
Overview
Something sweet is coming to Universal Studios Florida this summer! Snack on Minion-inspired treats and shop exclusive merchandise at this totally new retail location!
Jump to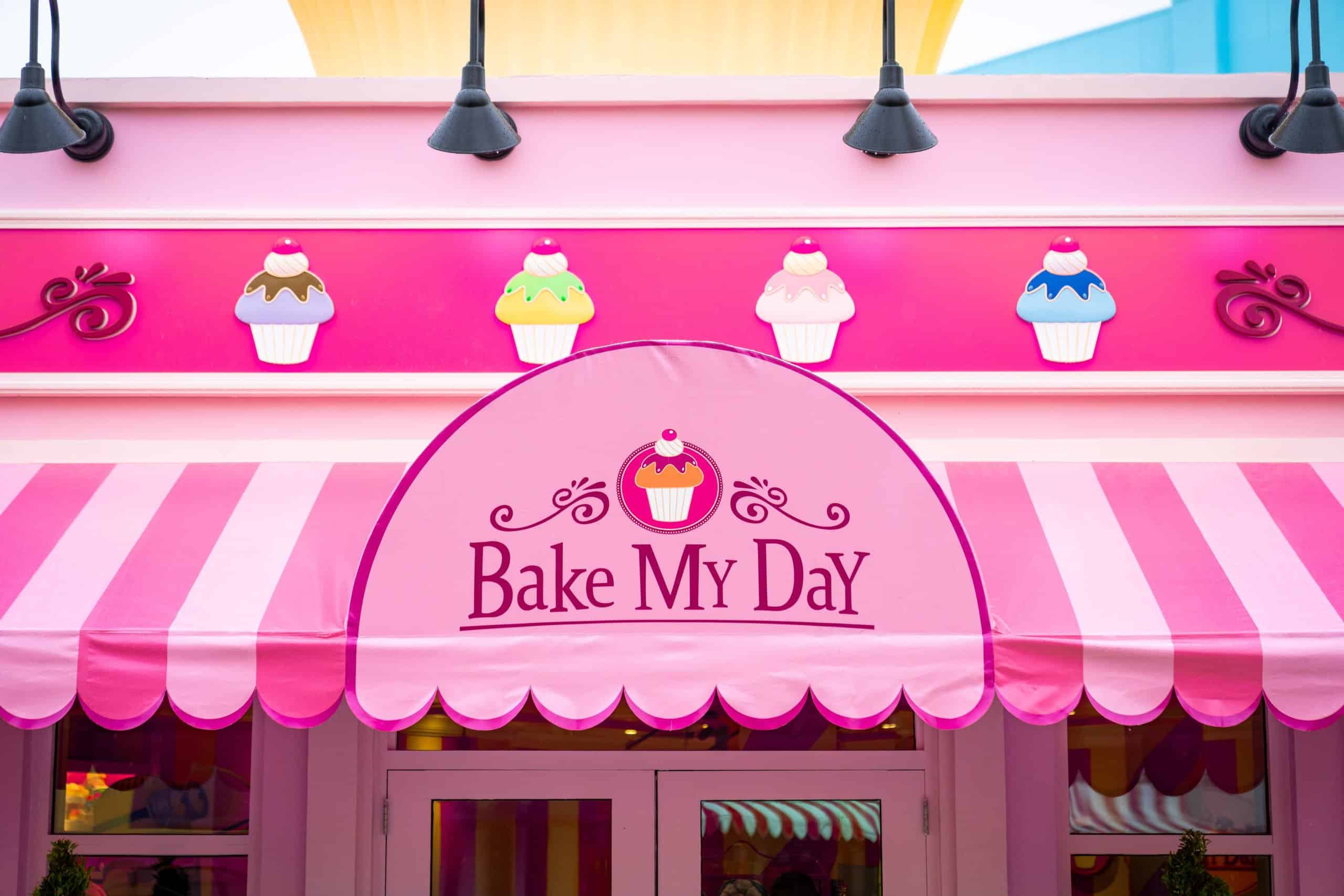 What is Bake My Day?
Munch on Minion-inspired sweets like cupcakes, macarons, and s'mores while you shop the store for various henchmen merchandise, such as apparel, plushes, drinkware, accessories, keychains, and more!
Where is Bake My Day located?
In Minion Land, which is in Universal Studios Florida.
Bake My Day – photo gallery