Skip to: Overview | Location | Restrictions | Fear factor | Fun fact | Guest reviews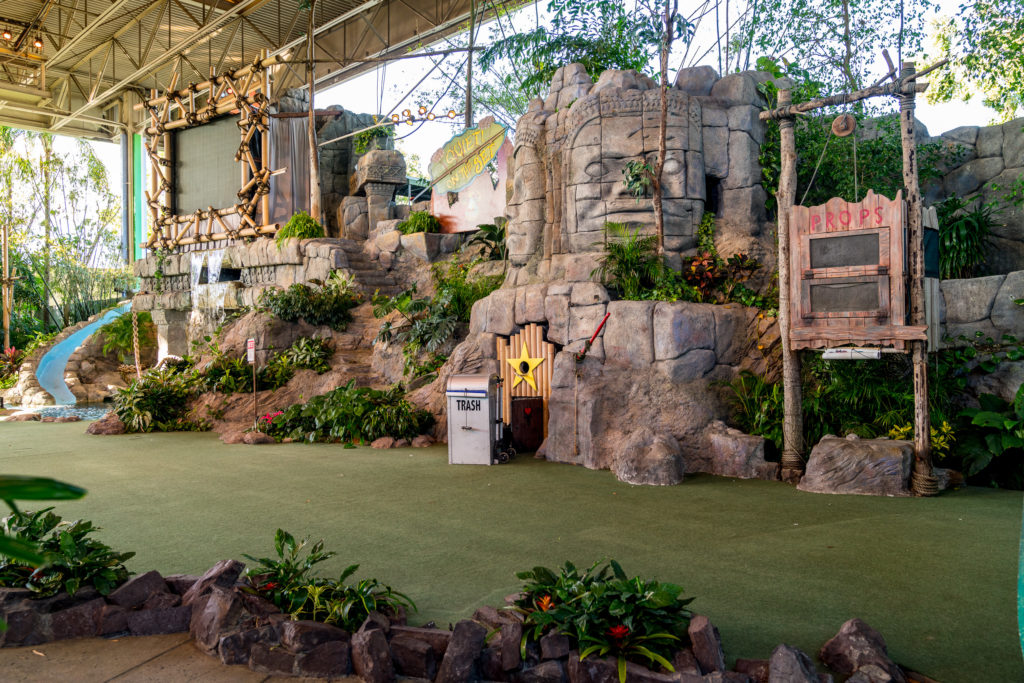 What is Animal Actors on Location?
See the wildest (and most adorable) stars of Hollywood put their best paw forward in this entertaining and educational show. Featuring an array of creatures big and small, Animal Actors on Location will have you alternating between laughing out loud and saying, "Awww!"
Where is Animal Actors on Location located?
In Woody Woodpecker's KidZone, which is in Universal Studios Florida.
Animal Actors on Location – height restrictions and other factors
None – this family-friendly attraction is open to all. It also offers Express Pass access.
Animal Actors on Location – what you wish you knew before you experienced it
If you are chosen as a volunteer for Animal Actors on Location, you will come in contact with an animal of some sort or another – more specifically, a dog or a bird, depending on the bit you are involved with.
Additionally, you may want to note that, sometimes, the animal performers in the show are less than cooperative; there may be skits that require a few redos or that are skipped altogether.
How scary is Animal Actors on Location?
We rate Animal Actors on Location one out of five puppies in terms of fear factor. The show is very lighthearted and kid-friendly throughout and features no scary or intense moments. If anything, there are certain points where birds may fly in close proximity over the audience – if anyone in your party is afraid of our winged friends, they might find this to be a bit unnerving.
What are the showtimes for Animal Actors on Location?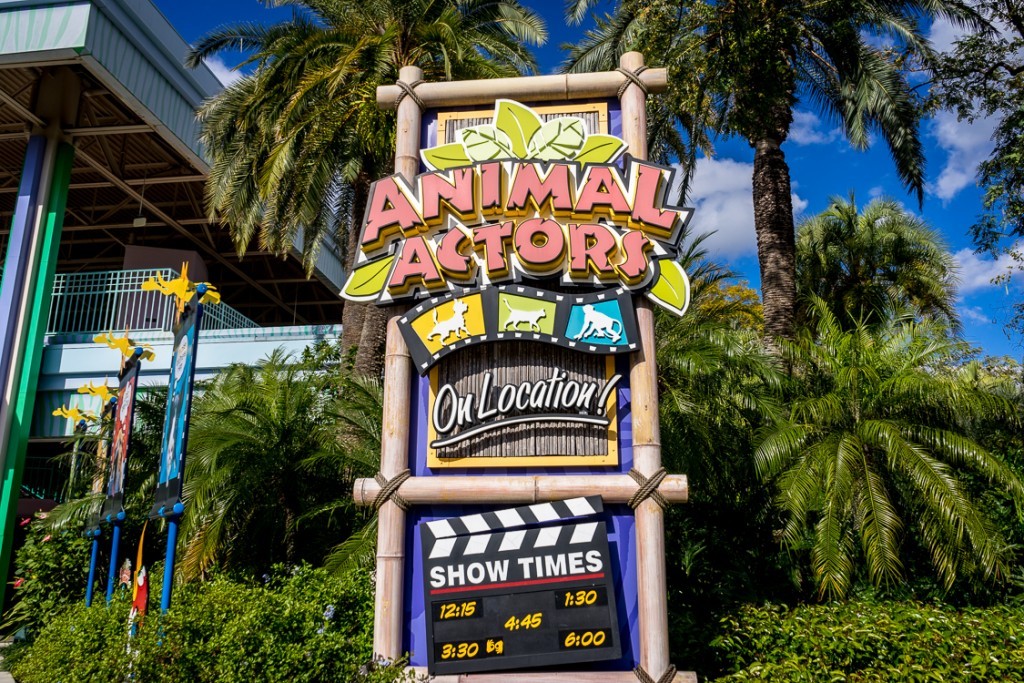 The first show is usually around noon, and they occur about every one-and-a-half hours after that. It is very important to get to Animal Actors early for good seats – you want to be as close to the stage as possible, since some of the animals are small and it is a decent-sized outdoor theater (which is canopy-covered).
Sample summer show schedule: 11:15 am, 12:45 pm, 2:30, 3:45, 5:00
Animal Actors on Location – OI fun fact
Animal Actors on Location is the third variation of an animal show to take place at this venue. The first production, titled Animal Actors Stage, ran from 1990 to 2001. It was then replaced by Animal Planet Live, which only ran from 2001 to 2006 before it was changed to the current iteration. While all three productions were quite similar, the addition and removal of various segments and species of animals (such as an orangutan) has occurred over time.
Animal Actors on Location – photo gallery
Animal Actors on Location – real guest reviews
Animal Actors on Location
Average rating:
2 reviews
May 26, 2014
Animal Love
Date Of Last Visit:
5/22/14
When I was little, the animal show was a favorite due to my love for animals. I still go to it today. If you've ever wondered how animals become actors this is the place to go. From movies such as How the Grinch Stole Christmas, Beethoven, and Because of Winn Dixie, animals get their acting career started here. Its an adorable showcase of all types of animals and a fun opportunity for audience participation of all ages.



Lets face it, we all miss our pets on vacation. At the end of the show the trainers allow the audience to come and pet some of their animal actors. Its an amazing stress reliever on any of type of day. Nobody leaves the show with a frown. On some days they even bring the animals out in front of the theatre for meet and greets! The trainers are very helpful and willing to answer any question one may have after the show. They've inspired me to purees a career with animals.
May 25, 2014
So CUTE! May contain Spoilers
Date Of Last Visit:
5/10/2014
Did you know that there are only 4 animal trainers (including the host of the show) that run the Animal Actors on Location show? I didn't either, until the end of the show when I got to talk to one (and pet a beautiful golden retriever). She told me they do a lot of running backstage.



The show was a last minute decision for my boys and me. I had to drag them into it, but they were happy I did. The animals were so cute! My favorite was the dogs. I love dogs. I have a dog and I've taught my dog to do a few tricks, so it was really neat watching the dogs perform tricks as the trainer gave them cues.



SPOILER ALERT: If you or anyone in your party are fearful of animals, you may want to read ahead to see if the show is right for you. But, there are spoilers!



You also get to see several different types of birds, a ferret, a pig, and cats. They are all small animals. There were no reptiles. Most are domesticated, but they do have some hawks. The birds fly over the audience several times and they also get some audience volunteers to come on stage (with the dogs). At the end of the show you can visit with some of the dogs at the stage (you can also exit at the top if you don't want to walk by the animals, but you have to use the stairs).



I really enjoyed the show. It is a little gem right by the E.T. ride, so try to time it so that you see the show before or after you ride E.T.
Do you have a question about the information on this page, would like to provide feedback, or did you spot an inaccuracy? Please let us know by posting in our
Orlando Informer Community
on Facebook.