Skip to: Overview | Location | Atmosphere | Merchandise | Fun Facts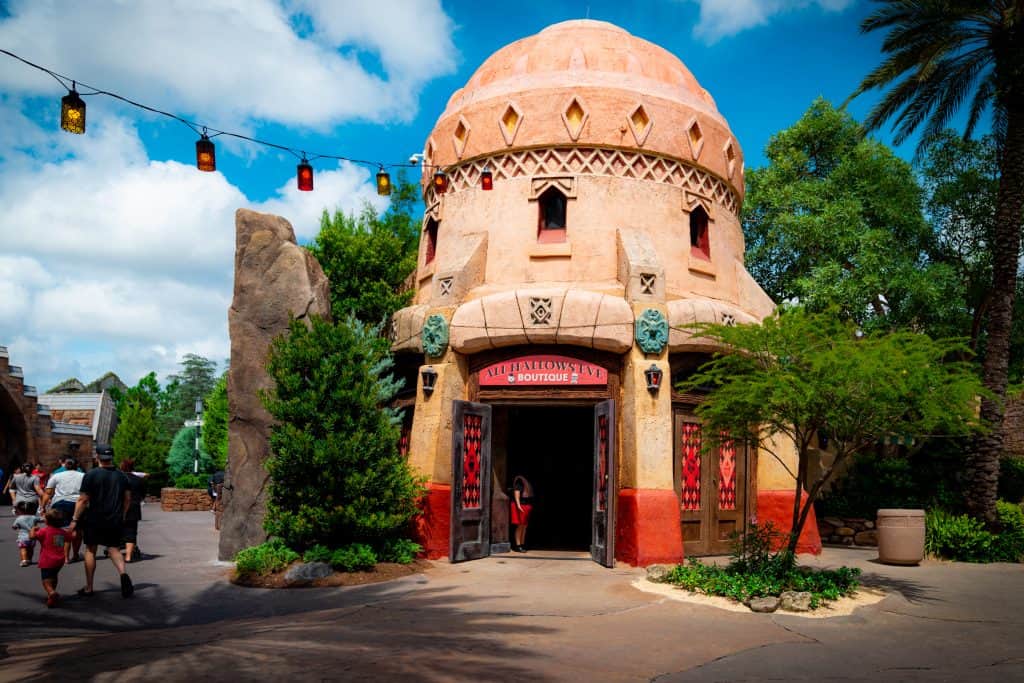 What is All Hallows Eve Boutique?
Universal Studios Florida isn't the only one to join in the Halloween fun! All Hallows Eve Boutique brings haunted happenings to Islands of Adventure with a blend of Halloween and Universal Monsters-themed decor for this merchandise location.
All Hallows Eve Boutique has taken multiple forms since its inception in Fall 2021. With the holidays quickly approaching only a few months after Universal Orlando Resort opened the shop, developers had to decide whether to have this retail location close its doors until the following year of haunts or adapt to the changing seasons. To offer guests a unique shopping experience, All Hallows Eve Boutique has remained open with changing decor and some temporary renames.
Where is All Hallows Eve Boutique?
In The Lost Continent near The Mystic Fountain, which is in Universal's Islands of Adventure
What is the atmosphere like at All Hallows Eve Boutique?
The theming of All Hallows Eve Boutique depends on the time of year you cross its threshold.
With the months of Autumn passing following its opening, this shop had to ditch the haunted decor for a holiday overlay to match the rest of the park's 2021 celebration of the Holidays at Universal Orlando. With some creativity, All Hallows Eve Boutique kept its name and pumpkins but added orange and purple holiday decor. An orange wreath hung on the entrance, and purple Christmas lights lined the shelves with pumpkins still present.
Universal's second-most-popular event of the year is Universal's Mardi Gras. In preparation to let the good times roll for 2022's party, All Hallows Eve was temporarily renamed "All Hallows Voodoo Boutique" and sold Universal Mardi Gras merchandise. The shop was renamed a second time to "All Hallows Hula Boutique" for the summer months while prominently featuring Universal Monsters, such as The Bride of Frankenstein and The Wolf Man.
After a full year of All Hallows Eve Boutique in operation, it returned to all its Halloween glory this fall to celebrate HHN 31. Moving forward, we anticipate the boutique to follow the precedent it has set in its inaugural year and will update this page should any changes occur.
What merchandise is sold at All Hallows Eve Boutique?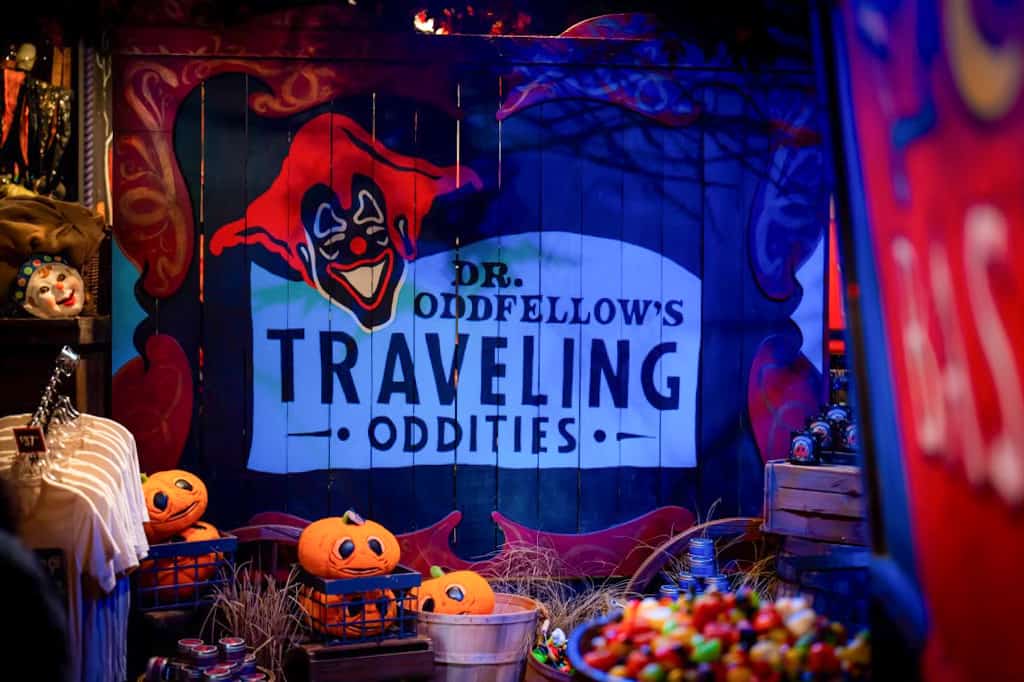 All Hallows Eve Boutique features seasonal merchandise for events like Halloween Horror Nights or Universal Mardi Gras. Inventory includes shirts, ornaments, jewelry, and so much more. This store also carries items to sport your love of our favorite Universal Monsters – notably, apparel and backpacks.
What was All Hallows Eve Boutique's Opening Date?
August 13, 2021
All Hallows Eve Boutique – OI Fun Facts
This retail location often offers artwork from local artists in the Central Florida area
Prior to becoming All Hallows Eve Boutique, this space was known as the Shop of Wonders and carried unique gifts and art
All Hallows Eve Boutique has held hidden clues in its decor for upcoming offerings, such as the Dead Coconut Club
All Hallows Eve Boutique – Gallery