Editor's note: special thanks to OI reader – and superfan – Libby Thomas for submitting the following article to us.
Love Universal Orlando Resort? Don't have a friend or family member with your same enthusiasm? Fear not, my friends – you can still go to your favorite theme park. Just do it alone!
It sounds scary and might be out of your comfort zone, but I promise that you will be so happy that you did. A few years ago, I found myself planning a trip with a friend who backed out shortly into our vacation-package booking. I thought long and hard about just cancelling my annual birthday trip but ultimately decided I wasn't going to let that little hurdle keep me from getting back to my happy place. Boy, am I glad I went!
It turns out there are a whole bunch of positives to traveling solo. While going it alone can get pricey no matter where you go or what you end up doing, with Universal you can book early and make payments. The ability to customize an entire trip, from the most basic of needs all the way up to including every bell and whistle they have to offer, is so helpful – you don't need to worry about much once you've got it all set up, except to go and have a good time. And, even if you're a single woman, hitting Universal by yourself isn't at all uncomfortable; I've never felt unsafe traveling to the parks, CityWalk, or the on-site hotels, and I'm usually catching the last bus back to Cabana Bay Beach Resort at the end of the night (or is that the beginning of the morning?).
In fact, there are so many benefits to traveling solo, we'll need to break them down by Universal Orlando location. (Before we dive into them, however, here's a fair warning first: you may find yourself becoming addicted to traveling alone and want to come back sans travel buddies as much as possible!)
Solo at the theme parks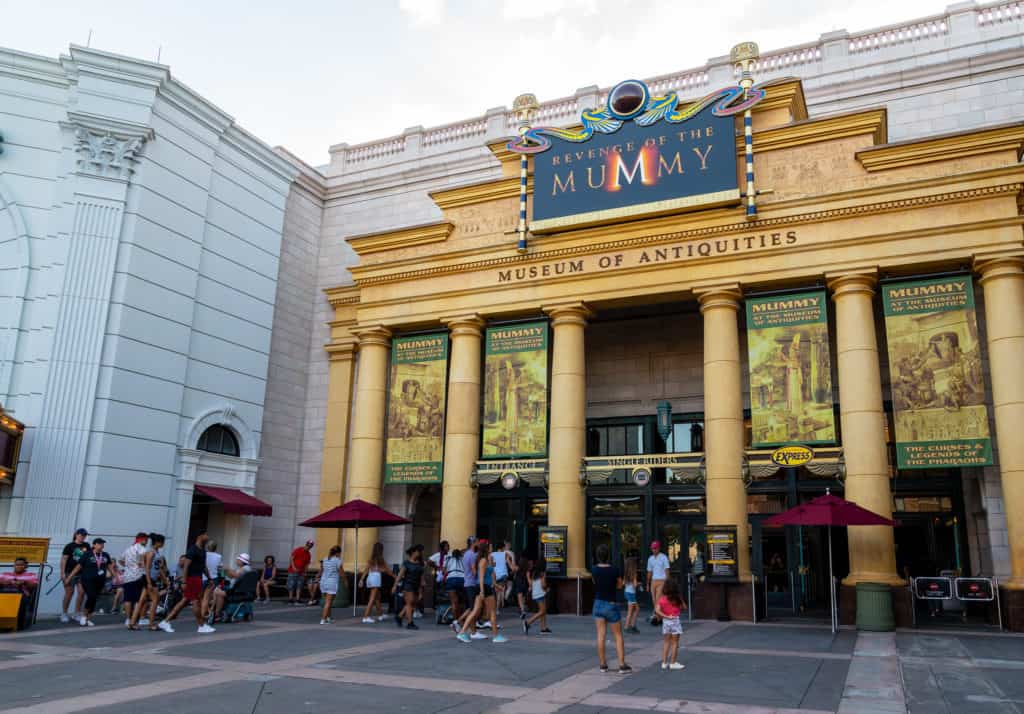 There are the obvious benefits of going solo, like taking full advantage of the parks' single-rider lines (hello, riding Revenge of the Mummy 10 times in a row without stopping!), catching all the shows you never get to see otherwise, and being able to stop and smell the roses (or churros or that musty old basement smell in ET Adventure that we all know and love) without holding someone up or being judged for your weirdness.
But more than all that, I love trying the different "specialty" drinks in the parks, like Wizard's Brew or, my personal favorite, Hog's Tea. Being alone not only gives you the freedom to drink at your leisure (just beware of having too many adult choices in one day), but to also catch a seat at the bar and make small talk with your bartender or the other patrons. No spot at the bar? No problem – navigate through the sometimes-crowded areas and find that incredible seat or little corner to enjoy your beverage of choice, such as the back patio at The Three Broomsticks. If you're celebrating, stop by Guest Services in either theme park and get a button – so many people will give you well wishes!
And then there's the little fact that you're not really ever alone at Universal. Mingling with fellow vacationers is a great way to make new friends, whether you get stuck on a ride – when, by the end, they've sung you "Happy Birthday" and offered to let you hang out with their group – or just make small talk to pass the time in various lines. Be sure to interact with all of the meet-'n-greet characters – they always have the best questions and are sure to give you a unique experience every time. And don't forget about the team members throughout the parks; no matter if they're about to load you onto your favorite ride or are pouring your third Butterbeer of the day, they always offer a welcoming smile and treat you like an old friend.
Solo at CityWalk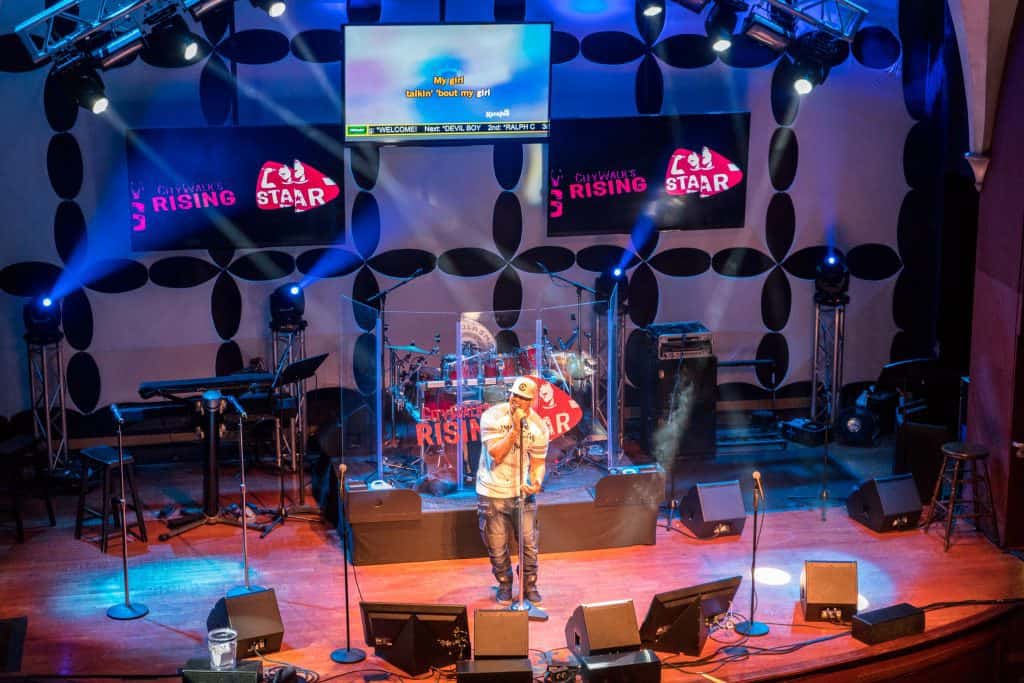 The scariest part of going it alone to get over – for me, at least – was figuring out what to do when the parks close for the day. Chances are you won't want to just go back to your hotel and call it a night – nor should you! There is too much fun to be had between CityWalk and the on-site resorts for you to be holed up in your room.
CityWalk has incredible restaurants to choose from, and being solo does nothing to diminish that. In fact, having a meal alone gives you the chance to send pictures to all your friends and coworkers back home, making them jealous of your fabulous trip, or to catch up on text messages that you've ignored all day while out having fun. (My favorite way to pass that time is to make my daily-adventures post in the Orlando Informer Facebook community.) Still, here's a pro tip if you feel weird about venturing to a restaurant by yourself: sit at the bar and chat up the bartenders or your neighbors (just like if you were still at the theme parks!), or get a table and bring a book with you to keep your mind from wandering.
The night life at Universal Orlando's entertainment district is also amiable to individuals, so be sure to check out the different clubs and bars. Skip around to all of them, or find one you love and hang out there until the wee hours: dueling pianos happen every night at Pat O'Brien's, so grab a famous Hurricane and some beignets and stay for the show; try your hand with the ultimate karaoke experience at Rising Star without any witnesses; challenge yourself to finish some Volcano Nachos and listen to some live music at Margaritaville; or just dance the night away at The Groove or Red Coconut Club.
If, on the other hand, you'd rather have a low-key night of fun, then you should opt for dinner and a movie at AMC Cineplex. Do not forget about the larger-than-life Hollywood Drive-In Golf, which allows you to do 18 or 36 holes of putt putt fun. If you're a music buff and get really lucky, there might even be a concert going on at Hard Rock Live that night – or you can sleep in the next day and then head over to Hard Rock Cafe for a late breakfast and a VIP tour to see all of the treasures the restaurant/museum has in its midst.
Solo at the hotels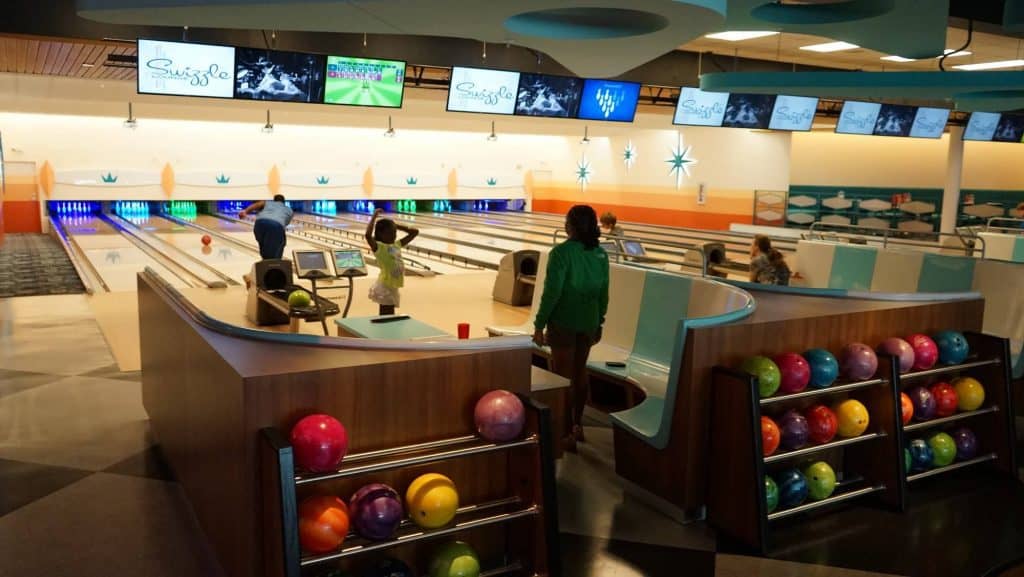 Each of Universal's on-site hotels boasts a bevy of different and fun things to try, above and beyond just taking a stroll through them all and enjoying their various beautiful sights and sounds.
Carve out some time to go exploring. Schedule a night of fun at Sapphire Falls Resort's Caribbean Carnaval or Royal Pacific Resort's Wantilan Luau, or try your luck on the lanes of Galaxy Bowl or go back to the arcade days in Game-O-Rama over at Cabana Bay. Enjoy the unusual plates and liquid delights of Aventura Hotel's Bar 17 Bistro, all while taking in the impressive, 17-story sights. Get gussied up and treat yourself to a fancy dinner at The Palm inside Hard Rock Hotel and stop by the Velvet Bar for a nightcap and some tunes. If you fancy yourself a healthier vacation, go over to Portofino Bay Hotel and hit the jogging paths and then take advantage of the Mandara Spa to finish it off with a massage, pedicure, or any of the other luxurious things they offer. Or if you're tired from a long day at the parks, grab some dinner at your hotel and head out to the pool area, where you can watch a poolside movie, maybe make a s'more or two by the fire pits, and reflect in the quiet of the night or plan tomorrow's adventures!
There are so many unique experiences at all of the on-site hotels, it could easily fill a week's vacation.
–
It's very probable you made friends along the way during your epic solo vacation, but even if you didn't, you'll still come out with an awesome vacation that went exactly the way you wanted it to. How many people can say that?
You can find our previous Universal Community spotlight article here. And for even more on Universal Orlando, Walt Disney World, and other Orlando experiences, be sure to follow Orlando Informer on Facebook, Twitter, and Instagram.