Orlando Informer is on Snapchat – win over $300 in prizes!
At the parks today? It's your lucky day.
To celebrate our launch on Snapchat (username: OrlandoInformer), we've activated 4 different Snapchat Geofilters at the parks and we're giving away over $300 in merchandise!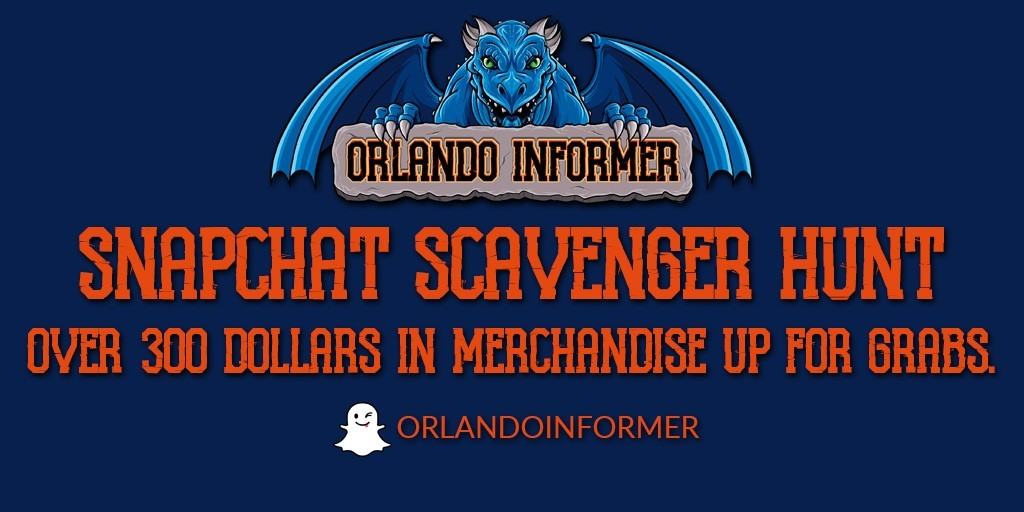 How to win
Each of the four geofilters feature the Orlando Informer logo with a different colored border (orange, black, green, and blue). Each geofilter is activated in a different area of the parks. Two are activated in/near one park and two are activated in or near the other.
Find one, screenshot it, and tweet it to @OrlandoInformer for your chance to win one of the Universal gift cards, t-shirts, pins, lanyards, or playing cards we're giving away! Each of the colors you find and tweet to us will count as one entry, allowing for up to four entries total. Winners will be contacted via Twitter and prizes will be shipped.
Stuck? Tweet us.
Tips:
You'll need to enable your device's location services for Snapchat in order to see our Geofilters.

For iOS devices: Go to Settings > Privacy > Location Services and turn on for Snapchat
For Android devices: Go to Settings > Location > Turn on

You'll also need to enable filters on Snapchat.

Go to Snapchat settings > tap on "manage" under additional services > tap the button to the right of "filters" feature to turn it on. More here.

You'll need to know how to screenshot each filter.

For iOS devices: Tap the sleep/wake button and the home buttons at the same time.
For Android devices: Press and hold the volume down and power buttons at the same time.
What are Snapchat Geofilters?
Geofilters are a fun way to share where you are through filter overlays. They are specific to neighborhoods and special locations. While the unique designs of Geofilters will change place to place, you can find them in a few big cities around the world to start. (source)
BONUS: In the evening, look out for two special Mardi Gras themed Geofilters. While they won't get you any additional entries into the contest, they're still cool to send to your friends!