Preview this Page
Overview
This summer, brace yourself for the ultimate summer party at SeaWorld Orlando! With discounted admission through Orlando Informer, extended hours, music that will make your heart race, and a fireworks extravaganza that will ignite your imagination, this is one summer celebration you absolutely can't miss.
On select dates between May 23 and September 2, the sun sets over SeaWorld Orlando, and the party begins! Extended park hours allow you and your crew to dance the night away and watch the sky come to life. SeaWorld Orlando is the ultimate vacation destination this summer, with a party you won't want to miss! 
We've got some sizzling savings for your visit to SeaWorld Orlando, which you can check out here!
While we await additional details regarding 2024's Summer Spectacular, please enjoy the information from 2023's event.
Surf Holiday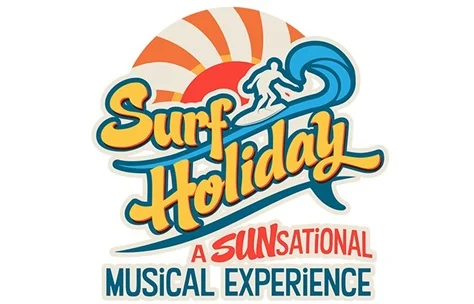 Step inside the Nautilus Theater for a live stage show celebration of preservation and conservation, paired with singing and dancing that will have you tapping your feet!
Club Sea Glow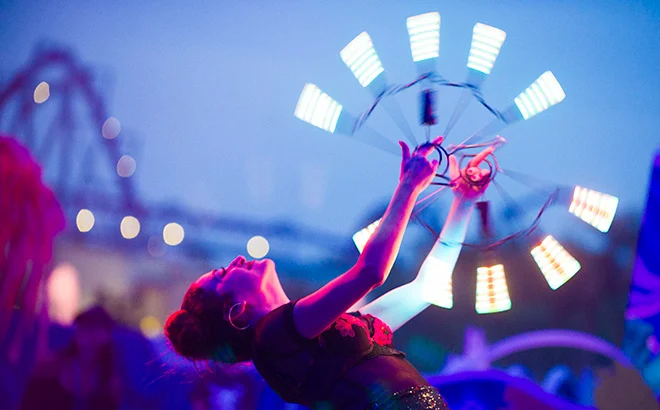 As the sun goes down over SeaWorld Orlando, the park's atmosphere transforms into an electrifying atmosphere leading up to the illuminating performance in the sky. DJs will be spinning discs while performers lead dance parties, energizing this unforgettable party.
Ignite Fireworks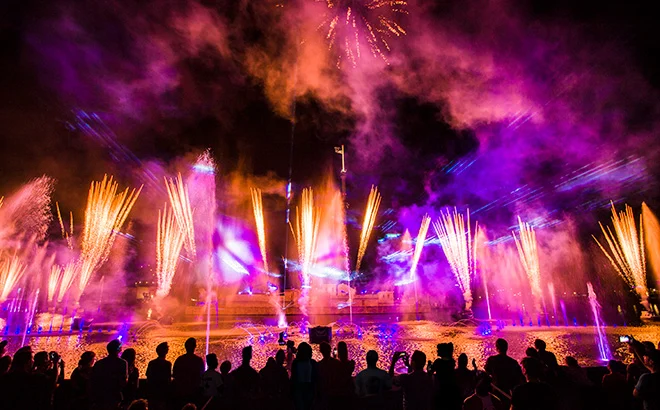 After dancing the night away, turn your eyes toward the sky for a stunning fireworks spectacular that lights up the night. Take your position around SeaWorld's central lake for this breathtaking spectacle that can be seen from Bayside Stadium, The Waterfront, and the Orca Encounter Pathway.
Summer Spectacular Concert Series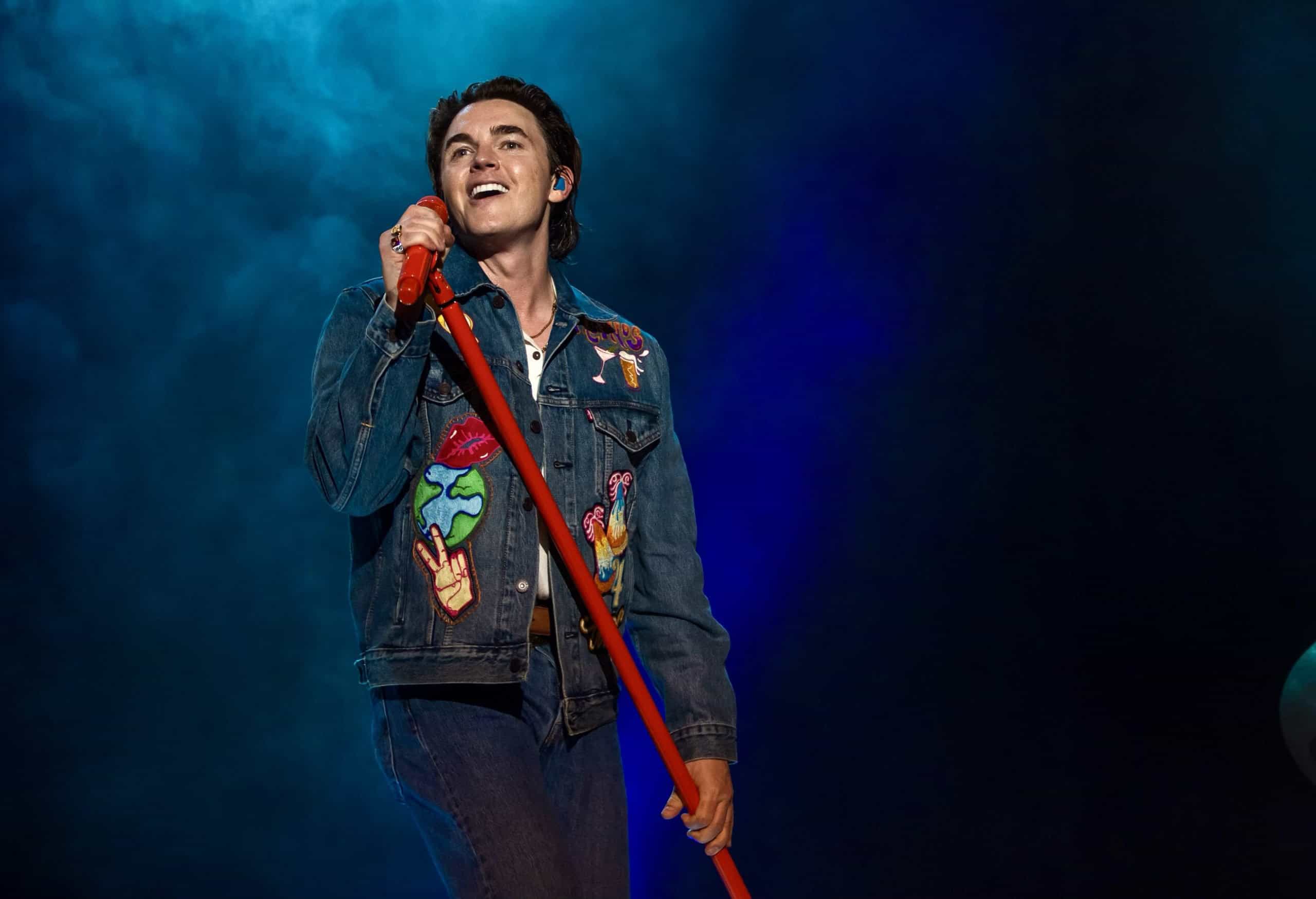 On Saturdays and Sundays from July 8 through August 6, check out some unforgettable concerts inside Nautilus Theater! Performances begin at 6:00 pm. Below is the electrifying lineup!

July
8 – English Beat
9 – Little River Band
15 – Pop Evil
16 – Foghat
22 – Don Felder
23 – Rodney Atkins
29 – Maddie & Tae
30 – Jesse McCartney

August
5 – A Flock of Seagulls
6 – Skillet
Pipeline: The Surf Coaster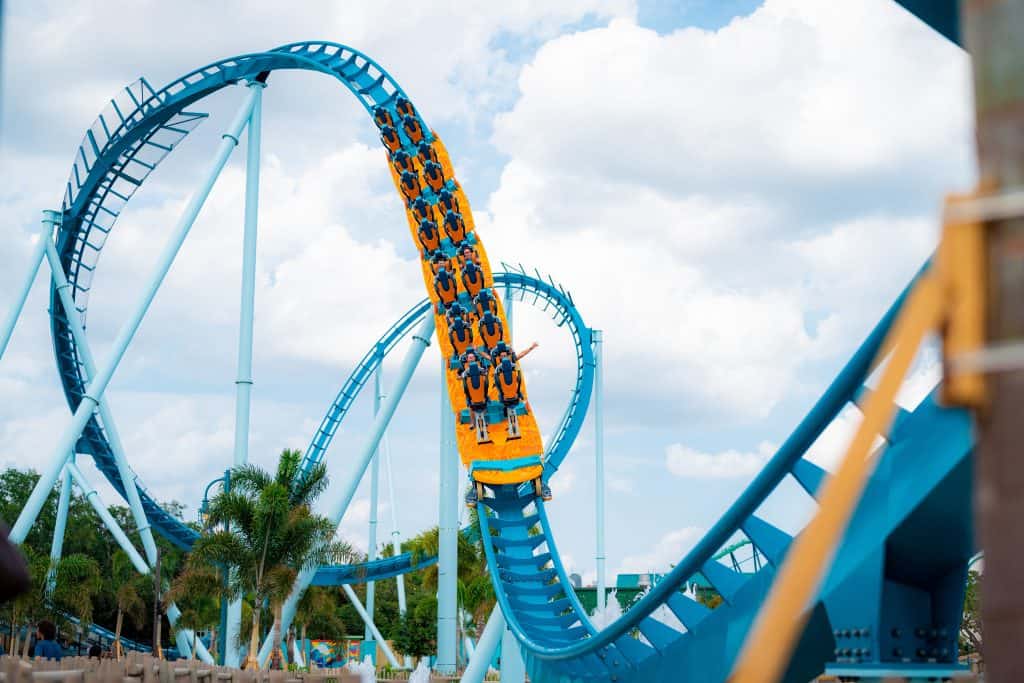 Get ready to unleash your inner surfer as Pipeline: The Surf Coaster hits the shores of SeaWorld Orlando this summer. Riders get to hang loose by mimicking the upright position of a professional surfer while reaching 60 miles per hour and catching heights of 110 inches during this 2,950-foot ride. Cowabunga!
Summer Eats at SeaWorld Orlando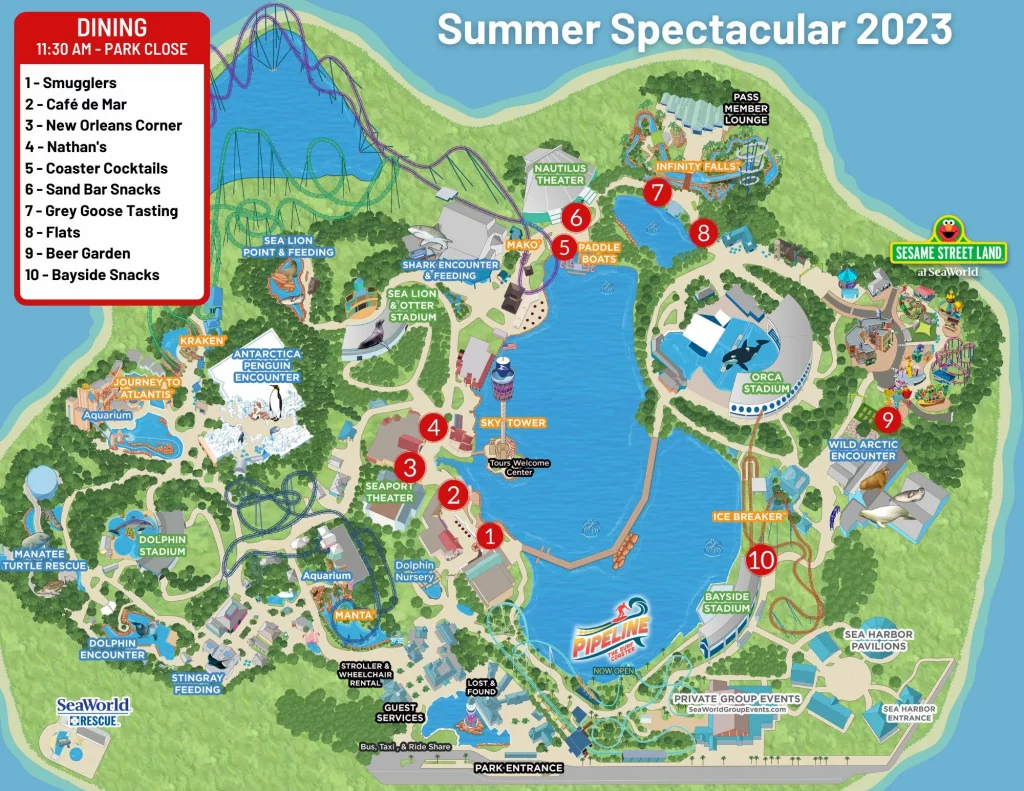 With so much fun to be had this summer at SeaWorld Orlando, fuel up on a delicious lineup of eats!
Flats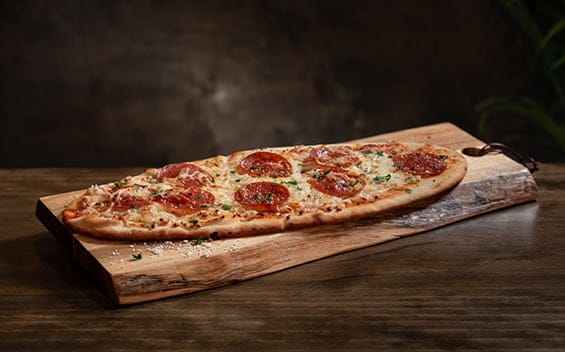 Seasonally Inspired Flatbreads
Pepperoni
Meat Lovers
Margherita
Cocktails
Strawberry Margarita
Rock n Roll Strawberry Tequila, Lime, Triple sec, garnish with strawberry
Surfs Up
Blue Curaçao, Pineapple Juice, Coconut Rum, garnish with lemon wheel
Wine
The Beach by Whispering Angel Rose
Coaster Cocktails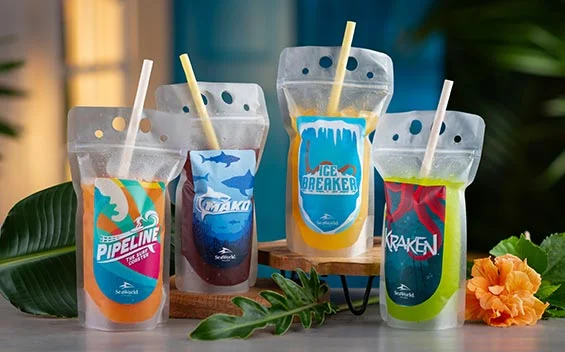 Pipeline
Bacardi Rum, Tito's Vodka, Hendricks Gin, Orange Juice, Peach Schnapps, Pineapple Juice, Grenadine
Mako
Milagros Tequila, Lime Sour, Blueberry, Pineapple
Kraken
Tito's Vodka, Midori, Green Apple, Pineapple Juice
Ice Breaker
Spiced Rum, Passion Fruit, Lemonade, Sprite
Sand Bar Snacks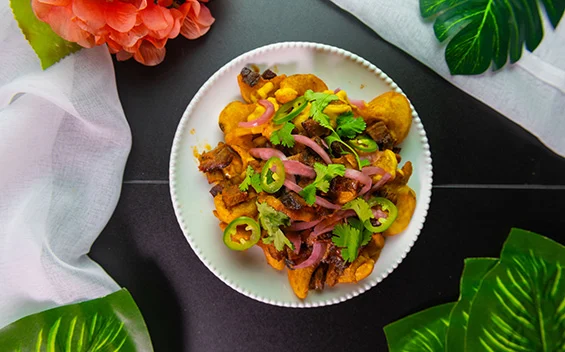 Chili Cheese Fries
Sidewinders fries, Sharp Cheddar sauce, Chili, and lime sour cream
Barbeque Brisket Fries
Sidewinders fries, Hickory smoked Barbecue brisket, Sharp cheddar sauce, pickled red onion, and sliced jalapeño
Impossible Chili Cheese Fries
Sidewinders fries, Sharp Cheddar sauce, Impossible Chili, and lime sour cream
Cocktails
Frozen Wild Berry Daquiri
Wildberry Puree, Bacardi light rum, strawberry/blueberry garnish
Banana Paradise
Monin Banana syrup, Bacardi Dark, Triple Sec, lime juice, pineapple juice, water, garnish with lime wedge
Nathan's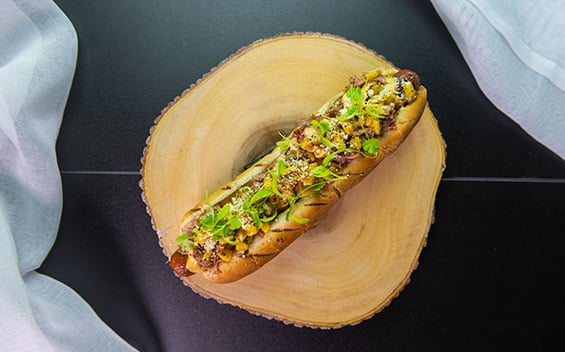 Street Corn Carnitas Hot Dog
All beef foot long hot dog, Smoked pulled pork carnitas, Street corn, Remoulade sauce, Cotija cheese, and Tajin
Café de Mar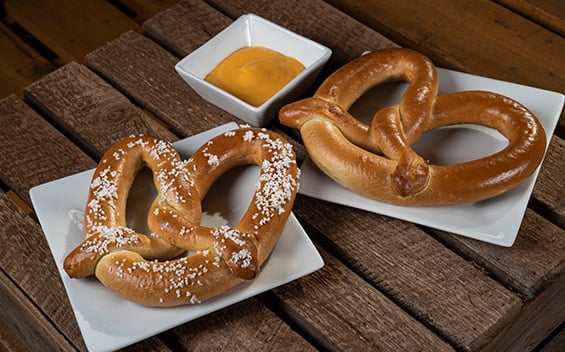 Pretzel
Churro
Chipotle BBQ Turkey Legs
Cocktails
Strawberry Daiquiri
Piña Colada
Orlando Vice
Grey Goose Tasting Hut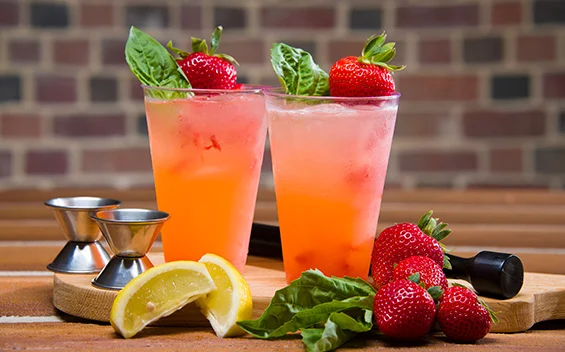 Grey Goose Strawberry Lemon Grass
Grey Goose White Peach Rosemary
Grey Goose Watermelon & Basil
Cocktail
Watermelon & Basil Vodka Lemonade
Grey Goose Watermelon & Basil Vodka, Lemonade, garnished with a basil leaf
New Orleans Corner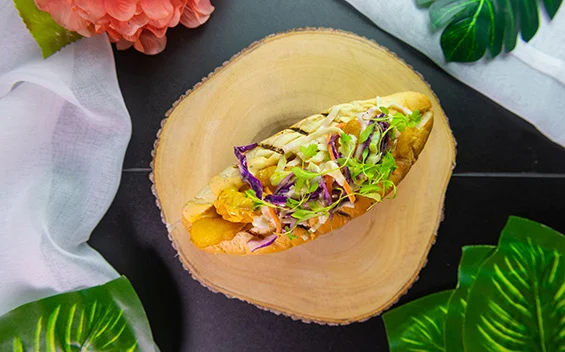 Po Boy Chicken
Crispy Chicken, Creamy Cole Slaw, Remoulade Sauce
Po Boy Shrimp
Beer-Battered Shrimp, Creamy Cole Slaw, Remoulade Sauce
Caramel Beignets
Beignets, Powdered sugar, Caramel
Banana Fosters Beignets
Beignets, Powdered sugar, Bananas in a Caramel Sauce
Beer – 16oz & 20oz
Purple Haze
Turbo Dog
Cocktail
Hurricane
Bacardi Dark Rum, Passion Fruit, Orange Juice
Beer Garden near Glacier Bar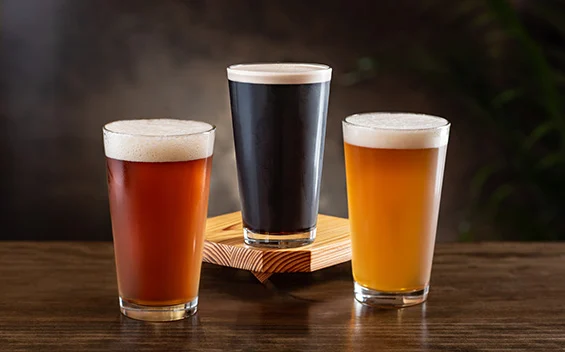 Jai Alai
Orange Blossom Pilsner
Sweet Water 420
Bud Light
Sierra Nevada Little Hazy IPA
Yuengling
Bayside Stadium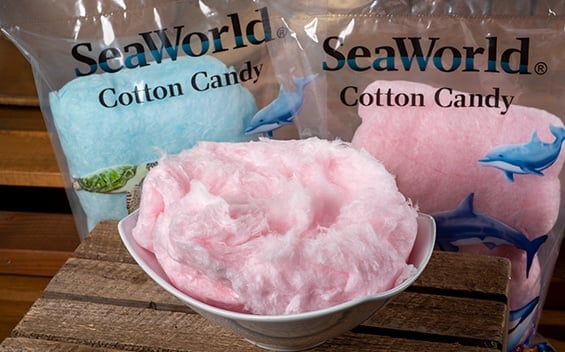 Souvenir Popcorn Bucket
Surfboard Pretzels
Cotton Candy
Bottled Soda, Water
Bottled Beer
Nutrl Seltzers
Smugglers
Pipeline
Bacardi Rum, Tito's Vodka, Hendricks Gin, Orange Juice, Peach Schnapps, Pineapple Juice, Grenadine