Skip to: Overview | Location | Restrictions | Fear factor | Fun fact | Guest reviews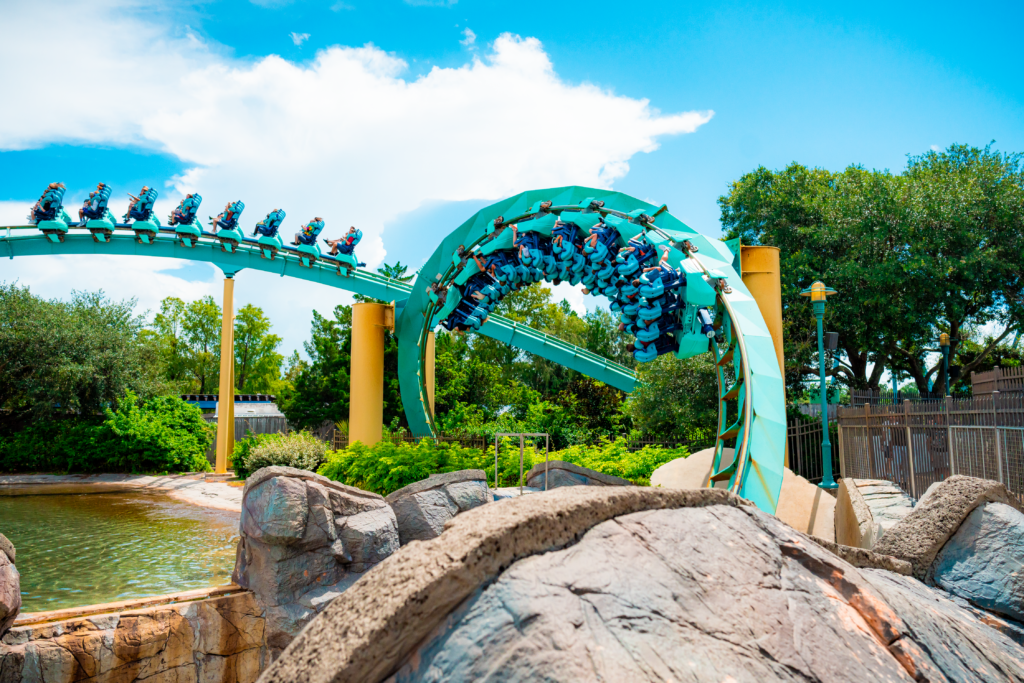 What is Kraken?
Kraken is a high-speed, high-thrill roller coaster. It's the only floorless roller coaster in Orlando, which means your feet will dangle as you soar above SeaWorld Orlando. This coaster reaches top speeds of 65mph and boasts seven inversions.
Where is Kraken located?
In the Sea of Legends at SeaWorld Orlando
Kraken – height restrictions and other factors
Height requirement is 54 inches; included in Quick Queue.
Kraken – what you wish you knew before you experienced it
Kraken is named after the legendary beast sailors feared for centuries. Some called it by other names: Leviathan, Hydra, or the Giant Squid. Of course, we know now that giant squids are actual creatures. But the legend of the Kraken still remains in pop culture and lore to this day.
How scary is Kraken?
We rate Kraken five out of five giant squids. You can't be the only floorless coaster in Orlando and not have a high scare factor! Of course, "scary" here just means that thrill-seekers will have the time of their life.
What was Kraken's opening date?
June 1, 2000
Kraken – OI fun fact
Between June 2017 and June 2018, Kraken possessed a virtual reality component, but thankfully the idea was short-lived.
Kraken – real guest reviews