Skip to: Overview | Location | Restrictions | Fear factor | Fun fact | Guest reviews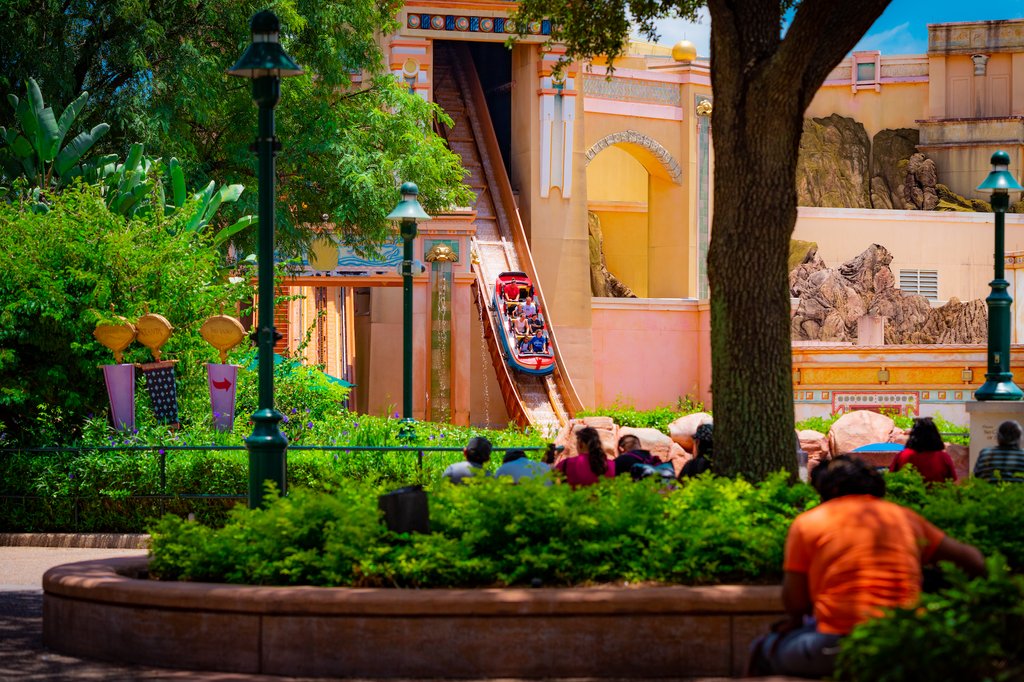 What is Journey to Atlantis?
Journey to Atlantis is a family-friendly water coaster (though some might call it a high-grade flume ride). This ride will take you through the lost city of Atlantis, exploring watery passageways and secret tunnels. Out of all the attractions at SeaWorld Orlando, Journey to Atlantis boasts some of the most beautiful and varied intricate theming, from dark tunnels with sparkling lights to bright and playful underwater reefs.
Where is Journey to Atlantis located?
In the Sea of Legends at SeaWorld Orlando
Journey to Atlantis – height restrictions and other factors
Height requirement is 42 inches; included in Quick Queue.
Journey to Atlantis – what you wish you knew before you experienced it
Journey to Atlantis is a water-coaster, so prepare to get wet. The main drop is featured prominently to guests even casually walking by, so that shouldn't come as a surprise to anyone. What may surprise folks is the second – albeit much smaller – drop, where some even claim to get more wet than on the first.
While we're all at least vaguely familiar with the concept of the Lost City of Atlantis, it doesn't hurt to reinforce that idea here. What scholars and historians disagree on is why the city is indeed lost, and this attraction offers its own answer to that age-old question: because it doesn't want to be found! The main drop in the ride is the city expelling unwanted guests (i.e, you) from its waters.
How scary is Journey to Atlantis?
We rate Journey to Atlantis three out of five water-falls. The ride itself isn't scary in the least. In fact, most of the attraction hosts some of the most peaceful and tranquil moments you might find at SeaWorld Orlando, but the darker tunnels and two drops are enough to get your heart rate up!
What was Journey to Atlantis' opening date?
April 17, 1998
Journey to Atlantis – OI fun fact
Journey to Atlantis underwent refurbishment in 2017 to be more family-friendly.
Journey to Atlantis – real guest reviews