Skip to: Overview | Location | Restrictions | Fear factor | Fun fact | Guest reviews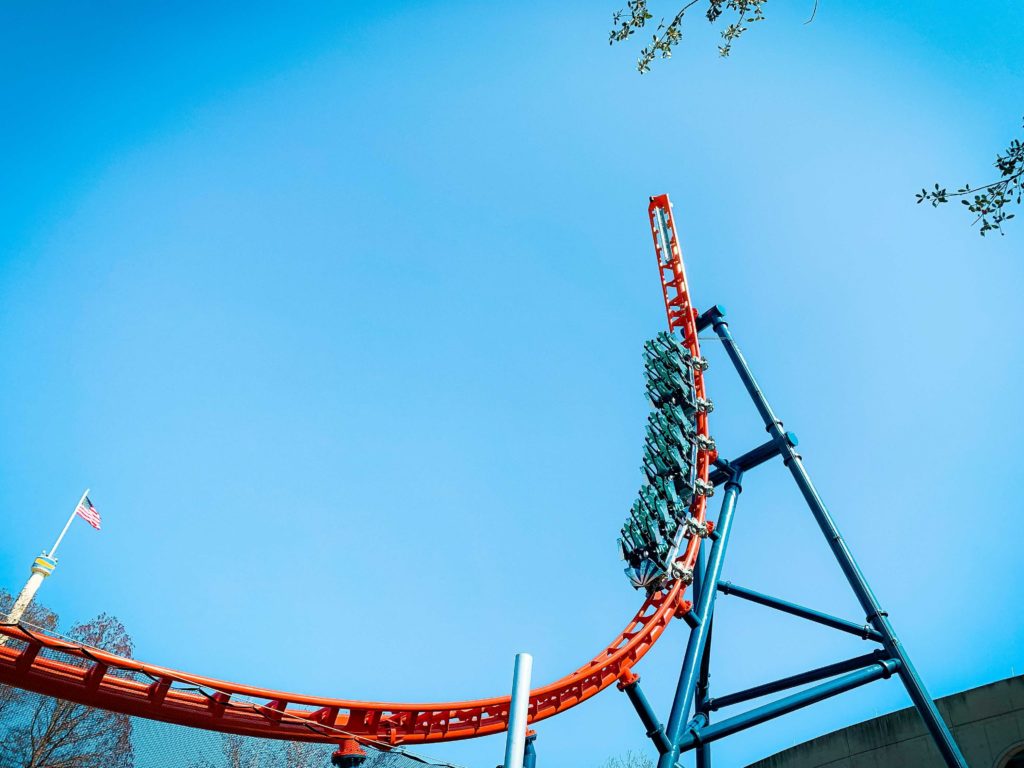 What is Ice Breaker?
Ice Breaker is the newest high-thrill roller coaster at SeaWorld Orlando. The coaster boasts a number of unique movements and combinations, including the steepest vertical drop in Florida.
Where is Ice Breaker located?
In the Sea of Power at SeaWorld Orlando
Ice Breaker – height restrictions and other factors
Height requirement is 54 inches.
Ice Breaker – what you wish you knew before you experienced it
While we try not to spoil things here, just know that Ice Breaker promises to be the most unique coaster you've experienced! The coaster reaches speeds of 52 mph and has 1900 feet of track.
How scary is Ice Breaker?
We rate Ice Breaker 4 out of 5 ice cubes. If you're a coaster fan, then you'll enjoy the airtime and rapid, fun pace of the coaster. If you're not necessarily a fan of coasters, this is still a good one to try. With the short track, you won't have to hang on for life for long! There's no way to get around the fact that this is a coaster with speed, twists, and drops. But the experience is undeniably fun and everyone (should) have a great time.
What was Ice Breaker's opening date?
February 18, 2022
Ice Breaker – OI fun fact
Ice Breaker was originally scheduled to open in 2020, but final production was delayed due to the Covid-19 Pandemic.
Ice Breaker – real guest reviews