Preview this Page
Overview
Discovery Cove is full of endless wonder – from included food and beverages, animal experiences, exploration areas, and more! There's much to look forward to at this luxurious day resort, but choosing the best time to visit can be daunting. We are here to break it down for you, so fasten your seatbelts, adjust your calendars, and prepare to discover when to enjoy Discovery Cove at just the right time.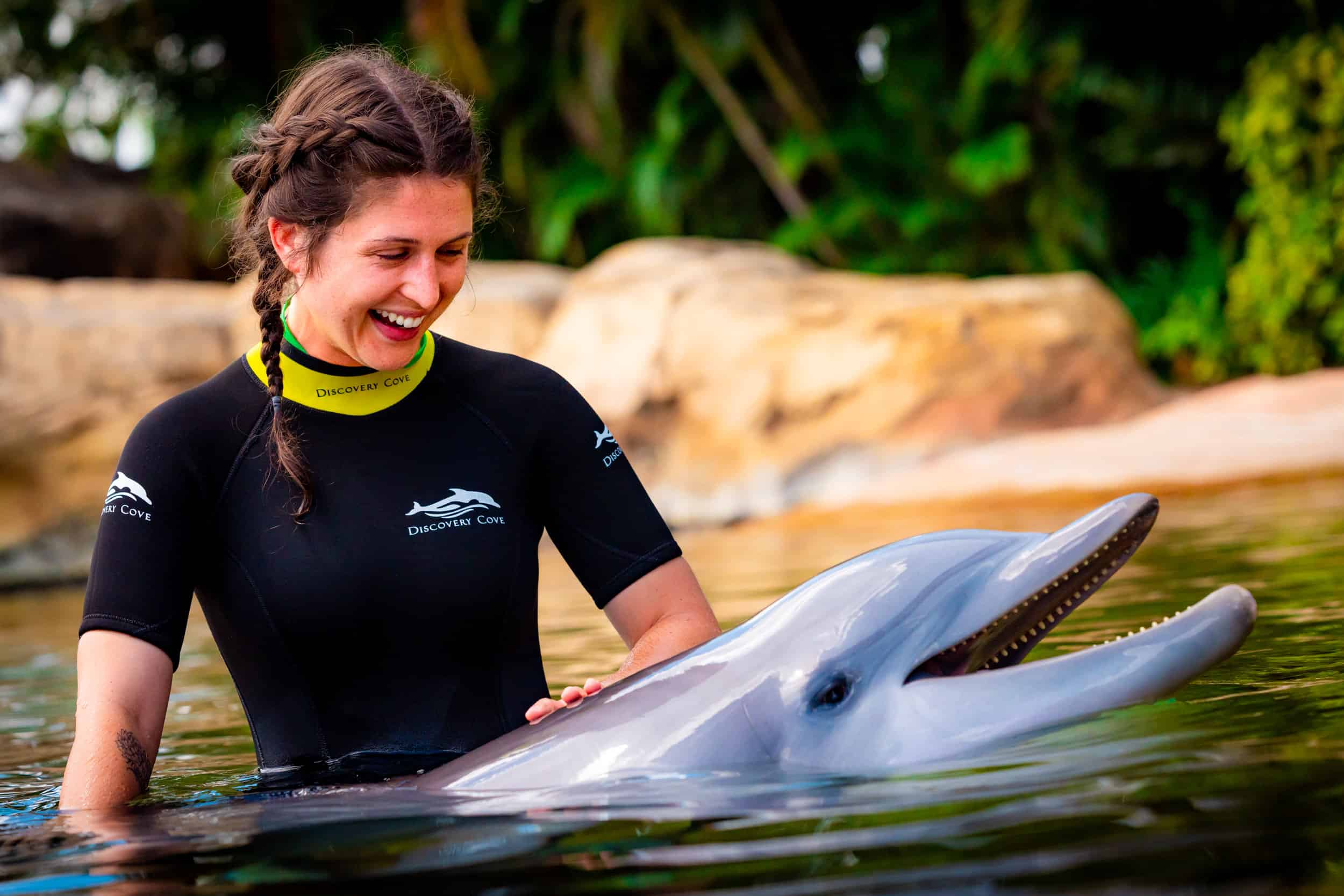 With its wealth of included amenities, animal experiences, and relaxing areas, it's always a good day to visit Discovery Cove! When planning a getaway anywhere, you may find yourself worrying about the crowds you could encounter on busier days. But fear not! Discovery Cove carefully regulates admission to guarantee a peaceful and enjoyable experience. That being said, you'll want to be sure to plan ahead during busier travel seasons to ensure availability remains on your desired date.
No matter when you decide to spend the day basking in the sun and swimming amongst the fish, Orlando Informer offers excellent deals on your visit to Discovery Cove! Check them out here!
Let's dive into the world of Discovery Cove vacation planning!
Best Times to Visit Discovery Cove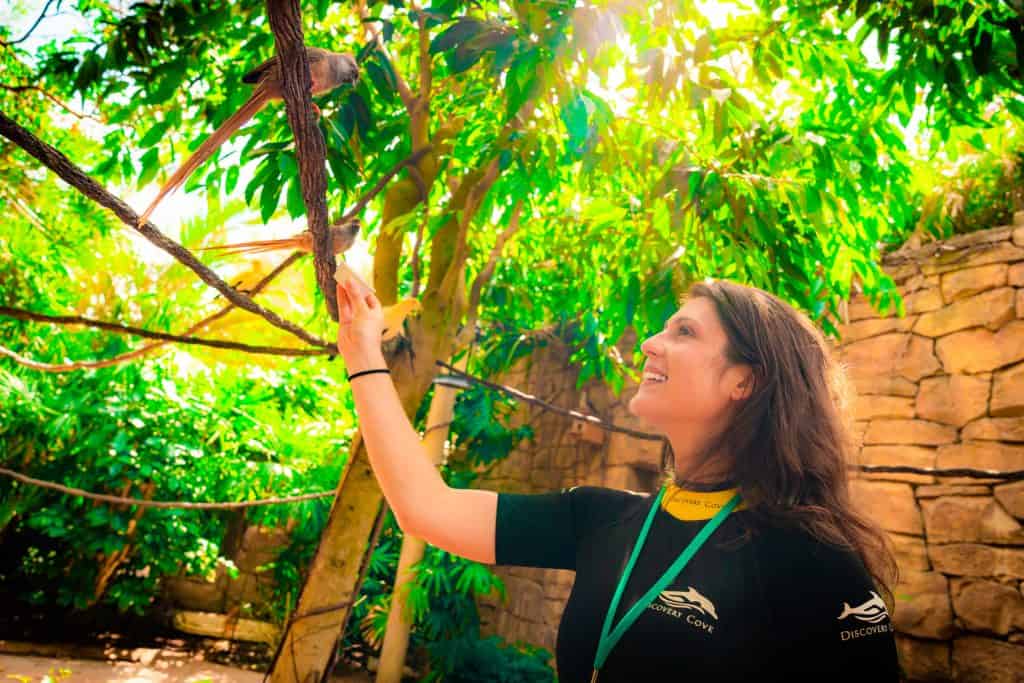 For most, the "best" time to visit is considered by most when attendance is anticipated to be low, and admission is less likely to sell out.
A handy rule of thumb, not only to visit Discovery Cove but for all of Central Florida, is to keep an eye on the traditional American school year. With long weekends and summer breaks, it's no surprise that these times are popular for family travel. To steer clear of crowds – or in this case, lower attendance – aim for when students are more likely to be in class.
As a disclaimer, we understand that taking time away from work and school can be tricky – no need to worry if these times are not possible for your family's schedule. Discovery Cove goes above and beyond to guarantee that your experience is nothing short of extraordinary by carefully controlling the number of guests allowed in.
January
January can be a bittersweet time as we say goodbye to the festive season and hello to the start of a new year. Most have ceased their travels and returned to everyday life, work, and school. By choosing to visit Discovery Cove in January, you'll kick any post-holiday blues and take advantage of a quieter travel season.
However, it is important to note that Discovery Cove offers a limited operation schedule during certain times of the year. Discovery Cove has a limited opening schedule during certain times of the year. In January 2024, Discovery Cove is currently set to be open Fridays through Mondays only. We highly recommend checking their schedule before setting your sights on a specific date to avoid any issues.
September & October (Weekdays)
Most American schools return to session by the beginning of September, marking a fresh start and busier routines. That said, many are unable to break away from the new year hustle and bustle, giving you enough elbow room to indulge in a day of pure luxury at this magnificent day resort.
Busiest Times to Visit Discovery Cove
With school out and the sun blazing, many flock to Central Florida for their summer vacation destination. The same goes for anytime schools close their doors for a long weekend or break, more often than not around a holiday such as Memorial Day or Labor Day. There's no doubt about it that Orlando provides premier entertainment and endless possibilities, which can, unfortunately, crowd popular attractions.
While there may be more guests than during the aforementioned times, we cannot emphasize enough that Discovery Cove caps admission. However, tickets are more likely to sell out in advance with increased tourism, so we recommend solidifying your plans as early as possible and snagging discounted admission through Orlando Informer.
No matter the time of year that you choose to embark on this adventure, you are sure to be captivated by everything that Discovery Cove offers.