SeaWorld Orlando is one of the premier places to go in Orlando. With animals, shows, and attractions, it's a great place to spend a couple days with the whole family. Thankfully, awareness and understanding of those with special needs or accomodations has increased in the past few years, and theme parks everywhere are pivoting their policies and procedures to better accommodate these guests and their families to make sure everyone has a great experience.
If this sounds like your family, then you already know the best thing you can do is plan. And isn't that why you're here? This guide page will try to anticipate and answer any questions you might have about visiting SeaWorld Orlando with a guest with unique needs.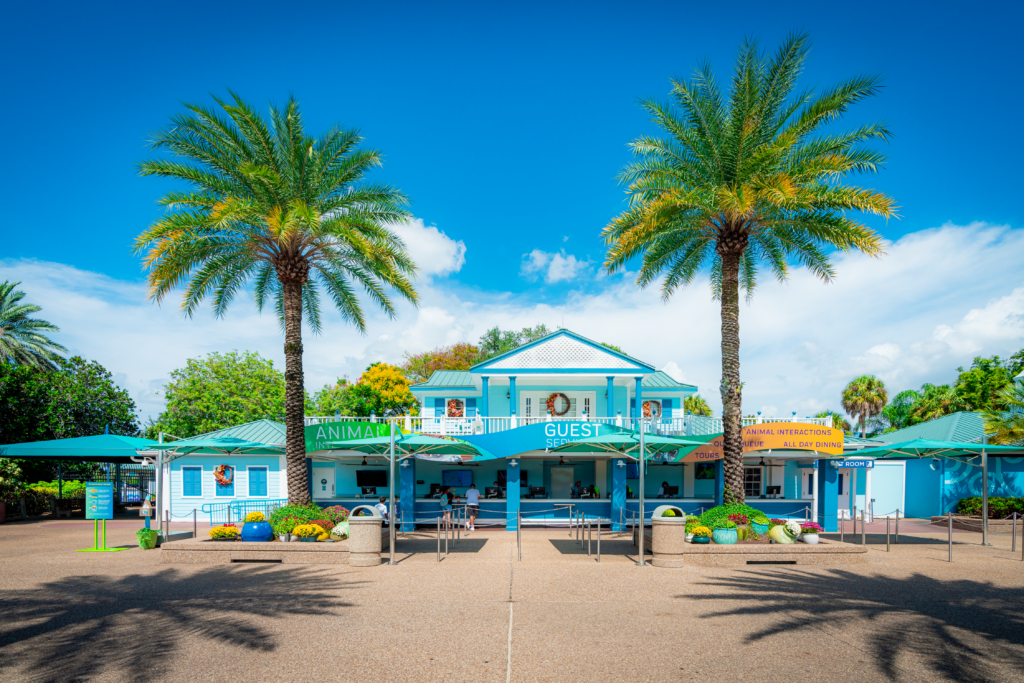 Planning your trip
Are there ECV/Wheelchairs available at SeaWorld Orlando?
Absolutely. SeaWorld offers both electric scooters and manual wheelchairs so guests can select which one better suits their needs.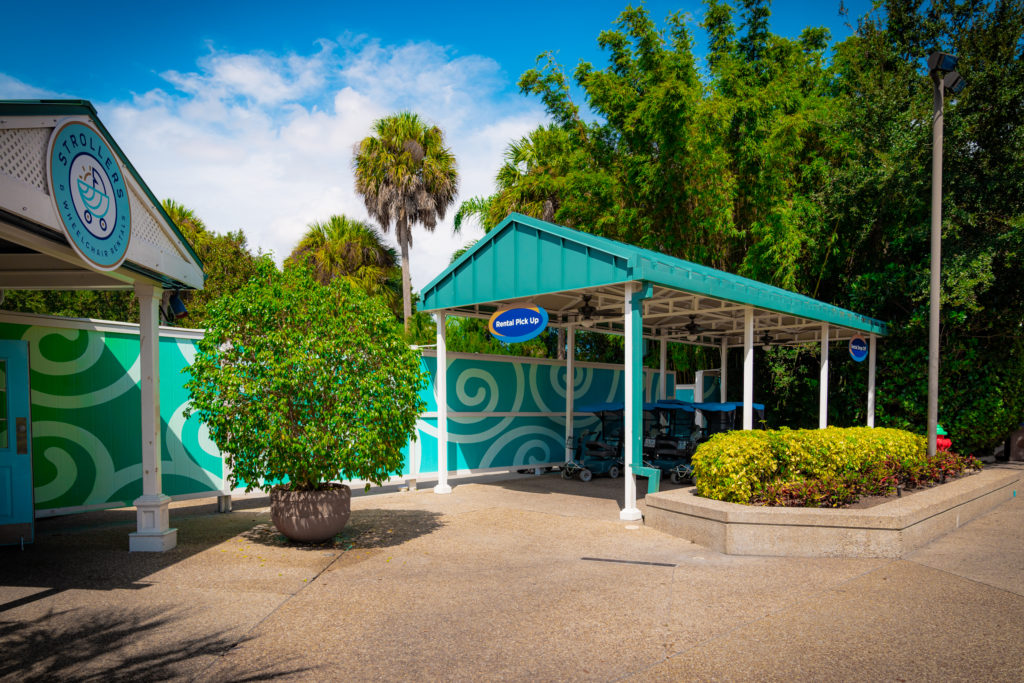 ECV
A shaded four-wheel electric scooter. Guests must be 18 years or older to rent and operate the ECV, and reservations for these must be made before you visit the park. You can do that here. ECV's are not particularly cheap and will run guests $100 per day. All scooters come with a suggested weight limit of 350lbs.
Wheelchair
If you don't need the full ECV, there is also the option to rent a manual, lightweight wheelchair. Younger guests can utilize wheelchairs, since they often require aid from an adult. Wheelchairs are also considerably more affordable, coming in at only $20 a day. However, a $50.00 deposit is required to use the wheelchairs, but will be returned to you at the conclusion of your rental.
For both the ECV and the wheelchair option, cancellations made within 24 hours of the reservation date are non-refundable. Guests are also permitted to bring their own wheelchair to SeaWorld Orlando.
Are there discounts or ticket options for veterans?
Yes. SeaWorld Orlando offers discounted tickets for any US veteran or retired veteran and three guests 50% off admission to SeaWorld Orlando. You must verify your veteran status here and use your tickets within the established timeframe (currently through December 19, 2021). Qualified service members and veterans include: active, retired, honorably separated officers, and enlisted personnel of the U.S. military. Guests must present military I.D upon picking up their tickets. 
Can I bring my service animal to SeaWorld Orlando?
Yes. SeaWorld Orlando warmly welcomes any four-legged guest on duty as long as they are a dog or miniature horse that has been trained to aid an individual with a disability. Service animals must remain on a leash or harness and be under the control of its handler, in addition to being house broken. Service animals are discouraged from riding rides, but will be permitted on: Wild Arctic, Antarctica: Empire of the Penguin, SkyTower, Paddle Boats, Sea Carousel, Slimey's Slider, Abby's Flower Tower, and Elmo's Choo Choo Train. There is a service animal "Relief Area" located at the Pet Care Center by the front gate. There are also locations throughout the park, identified on the park map. Additionally, there are more than 30 kennels right outside the main entrance, on the right-hand side of the entry plaza. Kennels are $15 per day for regular ticket holders and $10 per day for Pass Members. Cash is not accepted. 
Where is disabled parking located at SeaWorld Orlando?
Disabled parking is located directly in front of the main entrance. Valid handicap parking permits are required to access these parking spaces. General parking costs apply ($25).
What is SeaWorld Orlando's Ride Accessibility Program?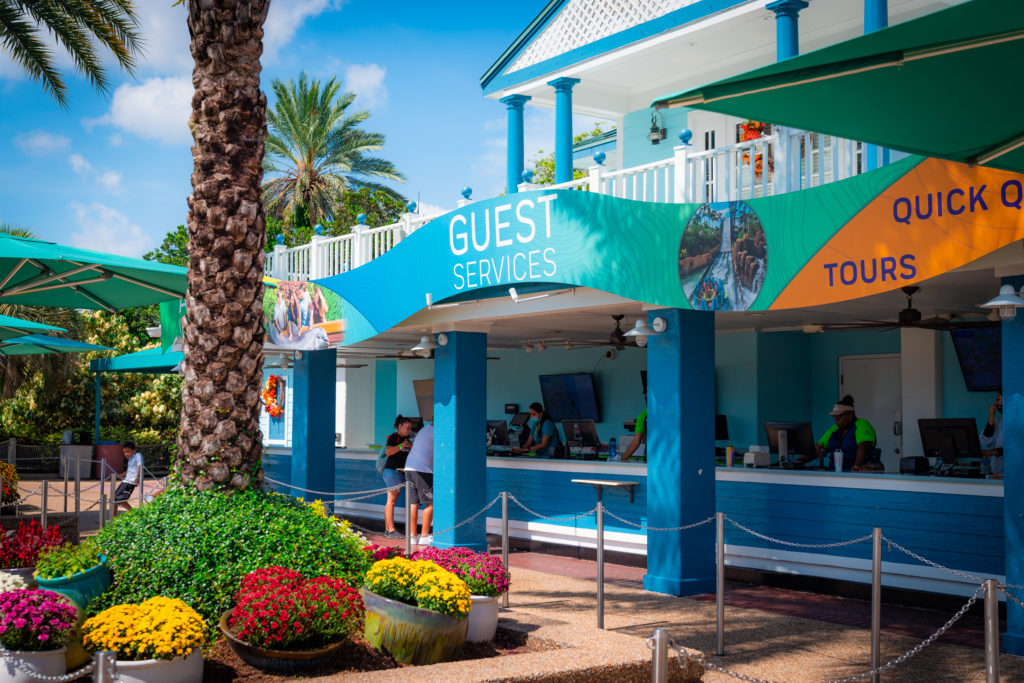 SeaWorld's Ride Accessibility Program (RAP) provides access to rides for guests who are unable to wait in a traditional queue. Here's how it works:
Guests enroll in the RAP at Guest Services, where you will receive a list of participating attractions and their requirements. These attractions are:
Antarctica: Empire of the Penguin
Manta
Mako
Kraken
Journey to Atlantis
Turtle Trek
Sky Tower
Wild Arctic
When you arrive at the attraction you want to ride, request a boarding time with your RAP sheet from the entrance team member. You might have to go to the ride exit if there is no attending team member at the entrance.
Your return time will be based on the current estimated wait time of your ride. While waiting, you can enjoy nearby park features and other attractions to pass the time.
For smaller attractions, team members might simply ask you to stand by, and you will be able to board your ride within 1-2 ride cycles.
It is important to note that only those guests listed on the RAP sheet will be allowed to access the ride. Any other party members not listed will need to use the traditional ride entrance.
The guest with the disability must ride in order for anyone in the party to participate in the RAP.
What is SeaWorld Orlando's Certified Autism Center?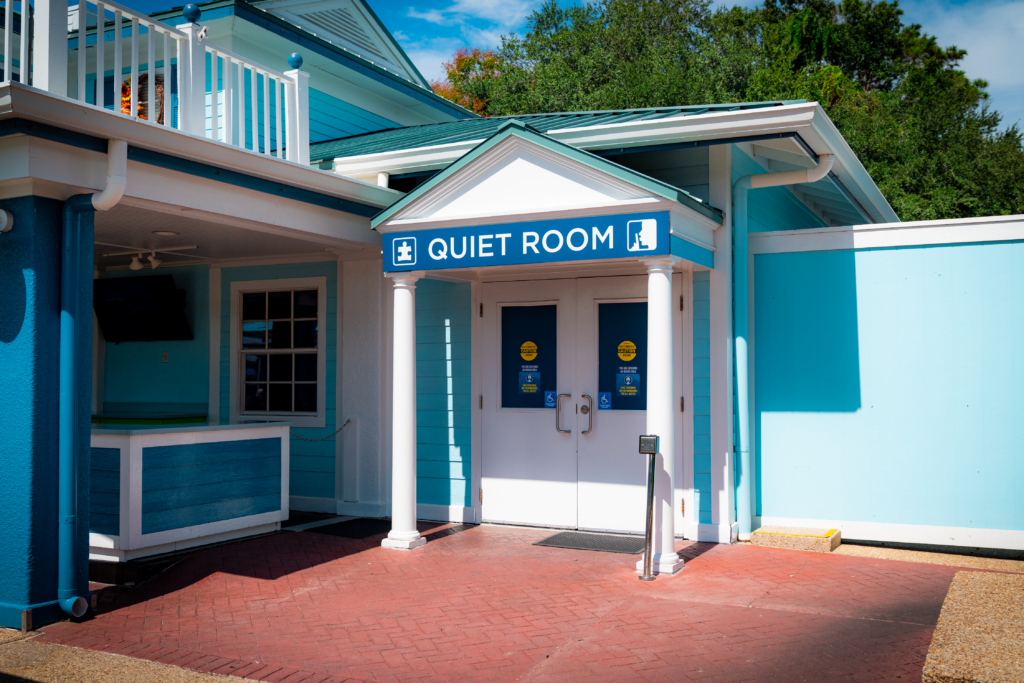 Sesame Street Land at SeaWorld Orlando is one of the highlights of the park for those of us with smaller guests. This area of the park partnered with The International Board of Credentialing and Continuing Education Standards (IBCCES) to become a Certified Autism Center. This means that the staff at Sesame Street Land receive special training to respond to the needs of all children, including those with autism or other needs.
One unique feature of Sesame Street Land is the inclusion of a quiet room. These rooms can be found inside the Child Care Facility in this section of the park. Access to a quiet room is on a first come/first serve basis. Outside of Sesame Street Land, guests who need low stimulation are encouraged to visit the quiet area located between Dolphin Cove and Turtle Trek.
Enjoying your trip
Where should I eat if I have dietary restrictions?
The designated allergen-friendly location at SeaWorld Orlando is Sharks Underwater Grill, located towards the back of the park in the Sea of Mystery (which also houses Mako). It should be noted that all dining locations are prepared to assist with allergen needs, but Sharks Underwater Grill was particularly designed to accommodate guests with dietary restrictions. Here, you will find a number of safe options for your dietary needs – in one of the coolest dining experiences Orlando has to offer!
How can I access shows and exhibits?
Special access to shows, exhibits, special events, parades, store check-out, or restaurant lines is not part of the RAP, and so guests must plan accordingly.
SeaWorld Orlando does offer the option for guests to purchase a pass for reserved seating, which allows participating guests to sit in the reserved seating section one time per participating show. Unfortunately, guests must arrive 15 minutes prior to the show beginning to receive the reserved seating, which could be potentially problematic for guests who are unable to wait in traditional seating for that amount of time. Pricing for this access varies by season, but starts at $15 per day, per guest.
Where can I store insulin and other necessities while at SeaWorld Orlando?
There isn't an established procedure for accommodating guests with these needs. However, we can guarantee that SeaWorld Orlando will do whatever it can to best aid their guests. As always, guests needing special accommodations should visit Guest Services for a full offering.
What about larger-sized guests?
Riders of size may not be accommodated on rides at SeaWorld Orlando. SeaWorld Orlando requires each guest to be able to sit in each ride vehicle with all seat belts, lap bars, and shoulder harnesses positioned and fastened properly. Failure to do so will result in a guest being unable to ride. Test seats are available outside the entrances of Manta, Mako, and Kraken.
What about guests with prosthetics or other aids?
Guests with casts, braces, and walking boots should refer to individual ride information. Guests with any cast will be restricted from riding the more intense coasters. Guests with walking boots and knee braces will be permitted to ride any ride as long as the boot or brace fits into the ride vehicle and the guest meets all the other ride requirements. The exception to this is Manta – walking boots are not allowed.
Guests with prosthesis may be restricted from riding certain rides, but if permitted the prosthetic must be properly secured.
---
What other questions or concerns do you have about visiting SeaWorld Orlando with a special needs guest? Email us at contact@orlandoinformer.com to let us know!