There may be no greater mecca for traveling as a family than Orlando, Florida. Whether you're coming or going from Orlando International Airport, you're bound to have at least a few tykes along for the ride either eagerly anticipating their vacation ahead of them or decked out in theme-park memorabilia carting stuffed animals larger than they are through TSA. In fact, you'll likely see someone from just about every age range on a flight headed to Orlando.
Even though Orlando, with its wide array of theme parks and attractions, sets the scene for the perfect family destination, traveling with smaller children can always be tough if they're unable to go on most rides or for folks who may not be able to walk long distances. Fortunately, the parks do offer Child Swap at most attractions, which allows one parent/guardian to stay with the kid while the other hops on the ride, and then they switch off. They also offer both push and electric wheelchair options, and I'm always a fan of recommending a break on a theme-park bench and just people watching for a while.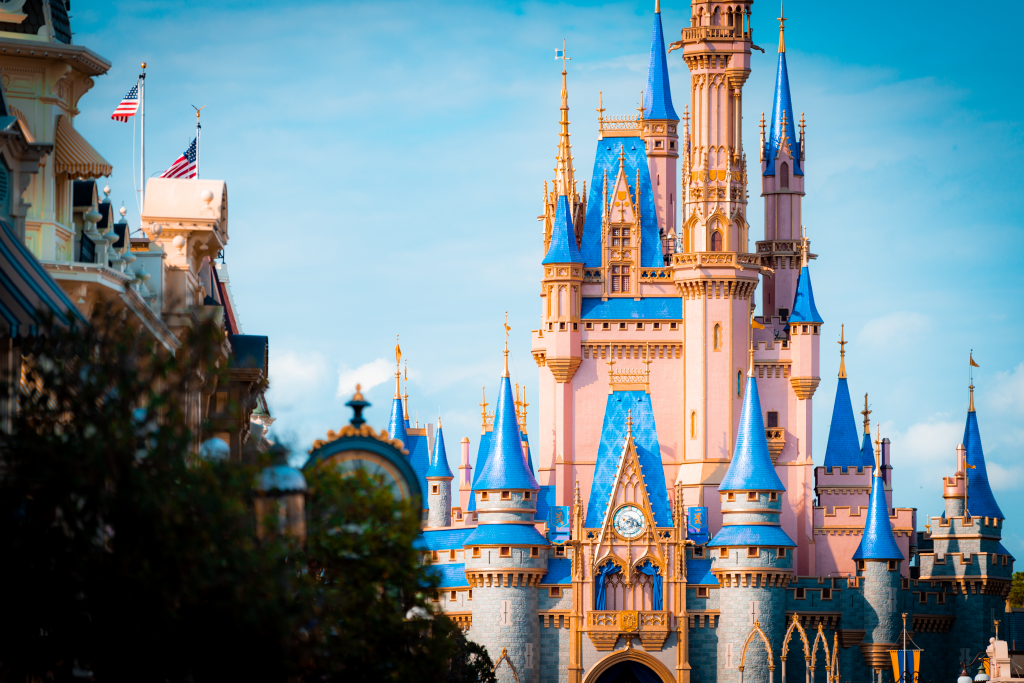 How do you determine which parks might be best for the age groups traveling with you? Are there attractions for three, 10, and 15-year olds? What about the adults and seniors in your party? It's time to explore just this – the perfect theme parks for each age group.
Although we can – and will – lay down some basic parameters in this regard, please keep in mind the best parks for you and your family will ultimately depend more on your interests (Harry Potter vs. Star Wars, roller coasters vs. character meet-and-greets, etc.); establishing what will mean the most to you and your family is paramount when planning your vacation. If you have the time, exploring each theme park for its own unique offerings is ideal – then you can choose your "can't miss" moments or head back to your favorite areas for further exploration!
Skip to: Age group: under 5 | Age group: 6-9 | Age group: 10-12 | Age group: 13+ | Mixed ages | Age group: adults | Age group: seniors
Best Orlando Theme Park for Kids Under 5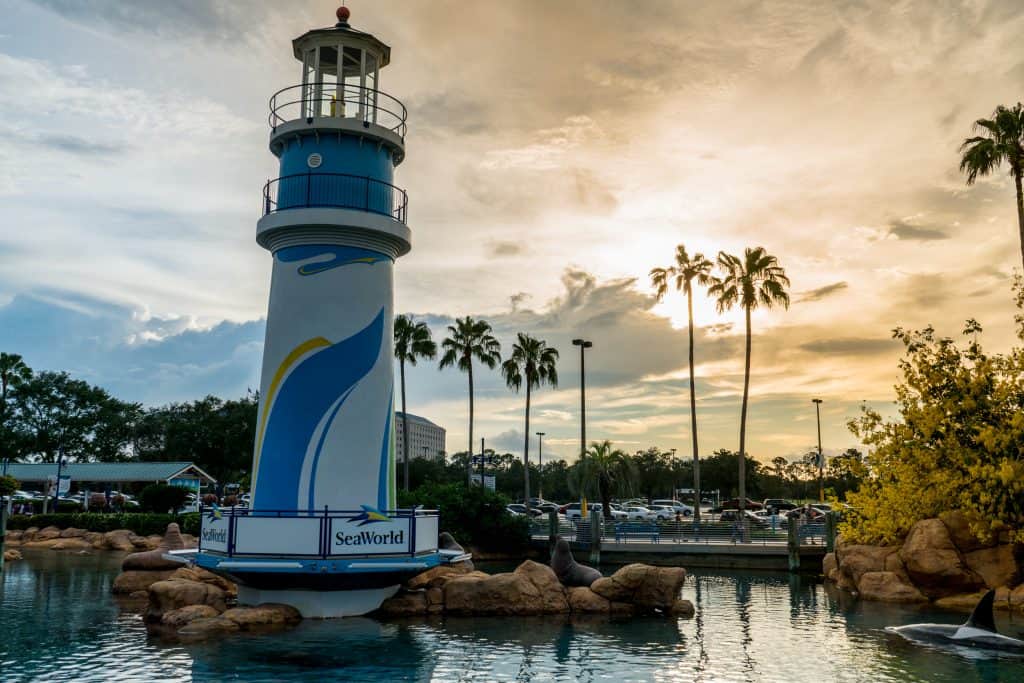 There's no way around it – traveling with children under the age of five is difficult, no matter the destination. Orlando, however, does offer some great opportunities for the youngest of fans, and they'll still be able to enjoy the adventure.
The best theme-park option in Orlando for this swath of ages overall, however, might be SeaWorld. Young children will be able to interact directly with some of their favorite animals (such as at Dolphin Cove and Stingray Lagoon), which they've likely never seen with their own eyes before, and to experience a wide variety of live shows that feature real animals.
And to top it all off, the Sesame Street-themed land is an entire section of the park perfect for little ones. Even if your toddler isn't a fan of Sesame Street, the functionality of this section can't be beat. Sesame Street Land has a covered, grassy play area with tunnels, drums, and slides for kids to play on. There are several rides and attractions scaled down for the younger audience (Elmo's Choo Choo Train and Big Bird's Twirl 'n' Whirl, to name a couple). After that, they can cool off in a splash pad that features colorful sprinklers and sprayers. Definitely bring a change of clothes and a small towel, but if you forget your supplies at home – don't worry! Just go to Hooper's Store across the way and pick out a swimsuit there.
While SeaWorld Orlando does not require tickets for children under two years old, the rest of your party will need to have a ticket in hand to visit. Save time by purchasing your SeaWorld Orlando tickets in advance and at a discounted price through Orlando Informer!
Many rides in the Orlando area will be inaccessible to kids of this age group (in particular for the zero-to-two-year-old demographic), but small children can accompany parents on a variety of attractions at all the theme parks. Around the age of five, the options open up to many more possibilities for your children at all of the Orlando theme parks.
Other Orlando theme parks for ages under five
Magic Kingdom is the runner-up in this category. Children of all ages can go on almost any ride at the park (except for Space and Thunder Mountain; and Dwarf Train) and has a variety of options, including Dumbo the Flying Elephant and "it's a small world." The only reason this park didn't win the category is that little ones can sometimes have difficulty sitting still for extended periods of time to enjoy the aforementioned attractions.
Walt Disney World Resort, in general, also features many meet-and-greet opportunities throughout its four parks with Disney Princesses and other characters, including Mickey Mouse himself. Little ones at this age might also like the interactive Bibbidi Bobbidi Boutique, which allows them to transform into their favorite princesses and princes.
Disney's Animal Kingdom Theme Park, much like SeaWorld, features animals up close and personal. Kilimanjaro Safaris takes you on a safari where you'll be able to see a variety of animals, and there is also Wildlife Express Train, Affection Section, and Oasis Exhibits, which would all be great for children of this age.
Universal's Islands of Adventure sports the Caro-Seuss-el, The Cat in the Hat, and One Fish, Two Fish, Red Fish, Blue Fish (although several of these attractions require children to be 36 inches tall). For the more daring children, there is also Flight of the Hippogriff.
Universal Studios Florida might be tricky for the smaller children. It also offers shows, such as Animal Actors on Location, which may appeal to your child. For children closer to five, Despicable Me Minion Mayhem and E.T. Adventure are also on hand. Child Swap is available throughout the parks on attractions that might limit your little ones' involvement.
LEGOLAND Florida is perfect for the little Lego-loving fans in your life. With multiple themed play areas, meet-and-greets, and attractions that are inclusive to children under 48 inches, your tiny tots are sure to have a brick-tastic day!
Best Orlando theme park for ages 6-9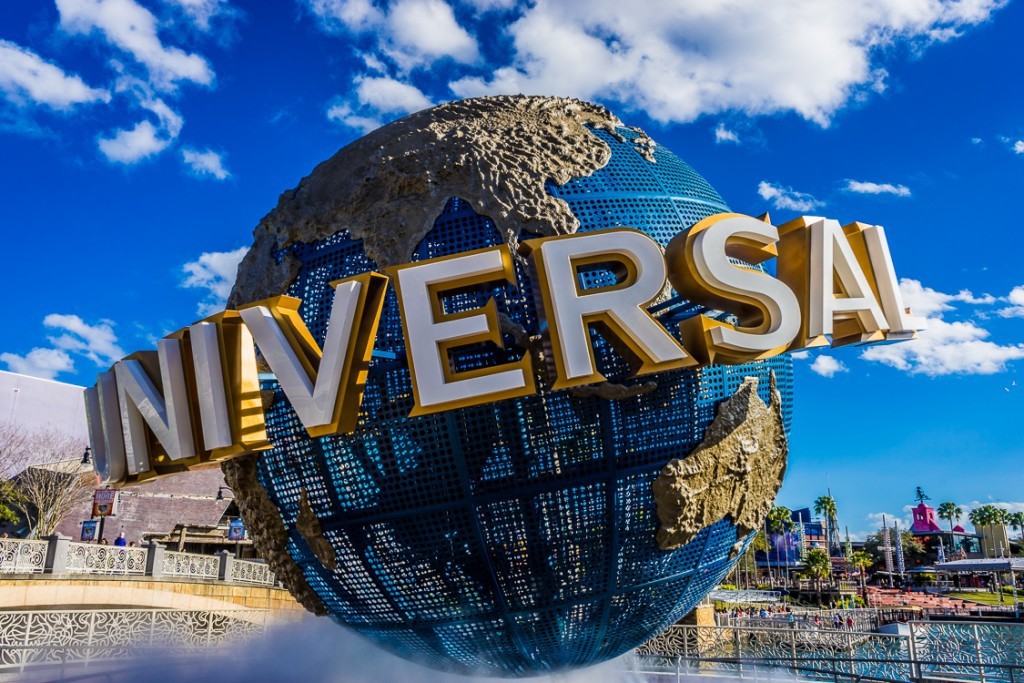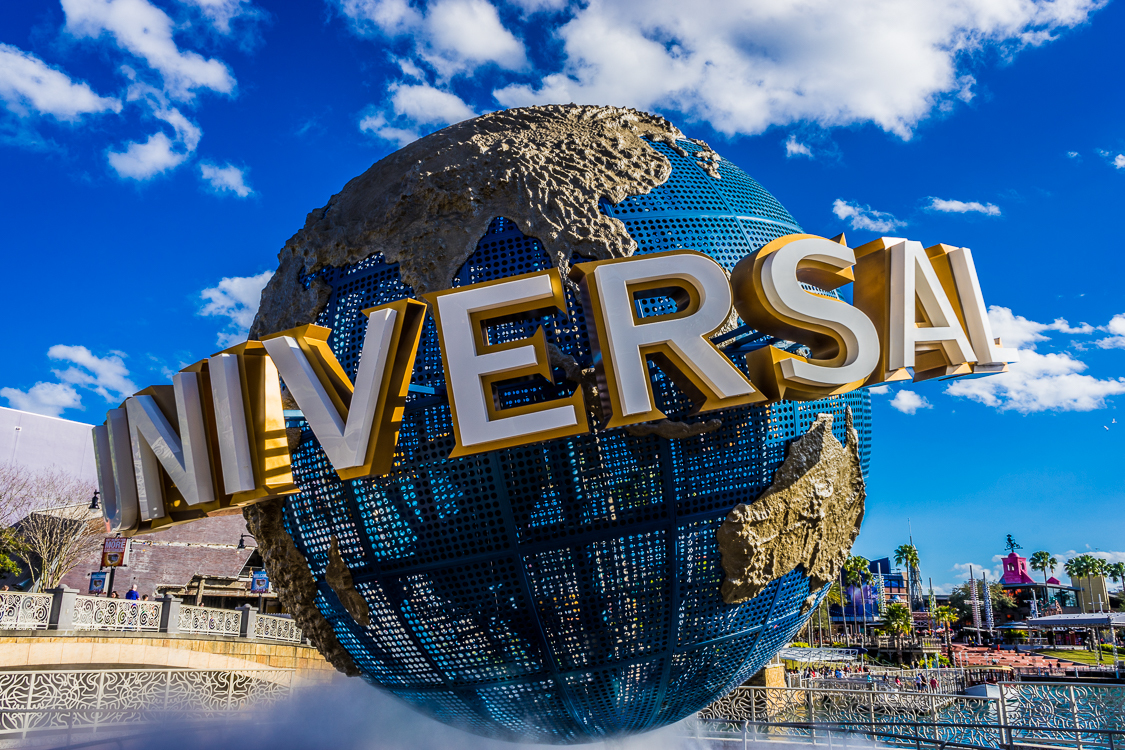 Winner: Universal Studios Florida and Islands of Adventure
Children go through many growth spurts in the age group of six to nine, meaning that their heights can vary between the coveted 42 to 48 inches, so the ride offerings from the beginning to the end will change dramatically. (For specific height requirements, please visit each individual theme park's website for detailed information.)
Thrill rides will become a possibility toward the end of this age group, making it a much easier planning experience since restrictions will not be as tight.
While all three of the major theme-park locations – Walt Disney World Resort, Universal Orlando Resort, and SeaWorld Orlando – have great offerings for these ages, Universal's lineup expands widely, and kids will be able to enjoy everything from Popeye & Bluto's Bilge-Rat Barges, Jurassic Park: River Adventure, Harry Potter and the Escape from Gringotts, and Men in Black: Alien Attack (all 42″) to Dudley Do-Right's Ripsaw Falls (44″), Revenge of the Mummy, and Harry Potter and the Forbidden Journey (48″).
Depending on your own child's interest, each park has its possibilities, but Universal Orlando seems to be the best choice for this bracket. Don't forget to grab your Universal Orlando Resort tickets ahead of time to maximize your time!
Other Orlando theme parks for ages 6-9
The great thing about visiting Florida is that almost every month is summer here! Don't forget the water parks that both Walt Disney World Resort and Universal Orlando Resort offer. (Keep in mind that water parks do tend to close during cold/inclement weather and for seasonal refurbishment, which also happens to align with the winter months.)
Disney's Typhoon Lagoon or Blizzard Beach Water Park – Typhoon Lagoon has been a personal favorite since I was a kid, with its tropical vibes – there are a lot of great rides here, many of which are made for "any height" (and don't forget the dedicated children's area for 48" or shorter known as Ketchakiddee Creek). Blizzard Beach is a onetime ski resort that's melted in the sun and also offers many attractions that are made for "any height," with a few more for the 48"-and-up crowd. Don't miss Blizzard Beach's children's areas, the Ski Patrol Training Camp and Tike's Peak.
Universal's Volcano Bay Water Theme Park – need to live the carefree life? Universal Orlando has the answer! It's water park is an incredible adventure featuring nine rides for those that are 42" and 14 rides for those that meet the 48" requirement. And the Krakatau Aqua Coaster is a can't-miss experience (but has a height requirement of 42").
Best Orlando theme park for ages 10-12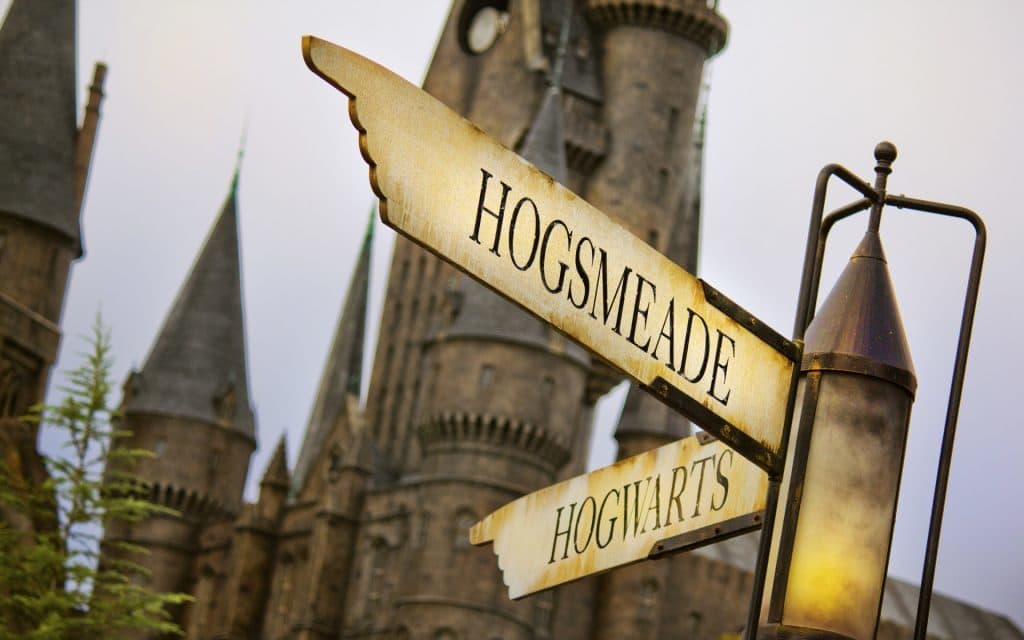 In what is known as the "tween" years, your child will like a variety of things and theme parks, depending on his or her own proclivities. At this point, your kid will be able to do most of the thrill rides at all of the parks while still being young enough to not be self-conscious about riding the kiddie attractions.
All three of Orlando's theme-park locations provide experiences and shows for the ages of 10 to 12, so the choice is all yours. Prepare for your family's theme park visit by purchasing your theme park tickets early and at a discounted cost through Orlando Informer!
Other Orlando theme parks for ages 10-12
At 48-inches-plus, your children will be able to do most of the rides at Typhoon Lagoon, Blizzard Beach, and Volcano Bay. So grab your swimsuits and head on out to enjoy a Central Florida water park!
Best Orlando theme park for ages 13+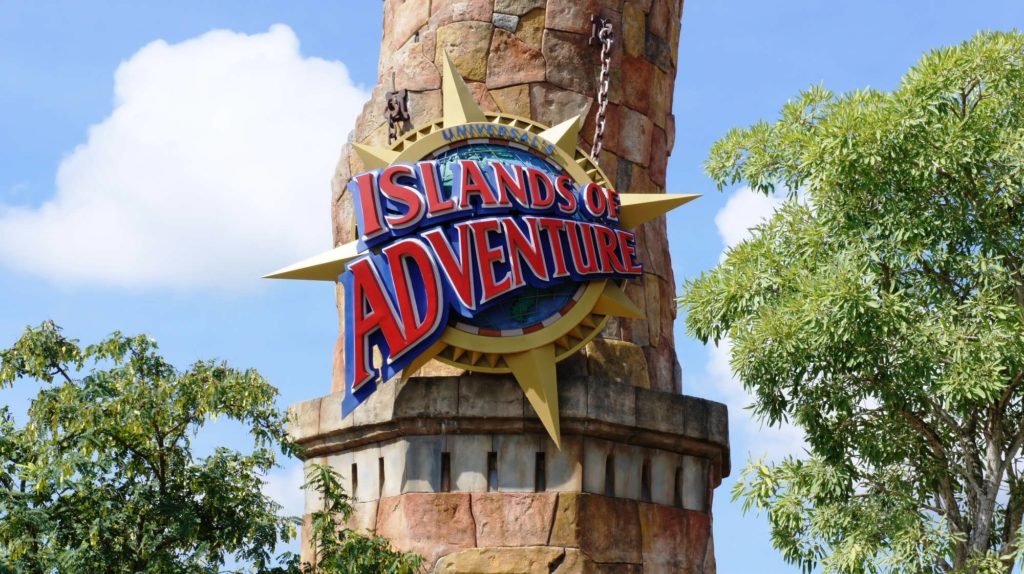 Once your kid begins his or her teenage years, you've reached a point where you can really go anywhere you'd like, as s/he's likely met the height requirement for all rides. Keeping this knowledge in your back pocket will be beneficial, but for the best experience with teenagers, head right over to Islands of Adventure. This park has tons of thrills, including roller coasters, fast-paced rides, and The Wizarding World of Harry Potter, which will excite any teenager. (Need specific recommendations? Try The Incredible Hulk Coaster, Jurassic Park: River Adventure, Harry Potter and the Forbidden Journey, The Amazing Adventures of Spider-Man, Hagrid's Magical Creatures Motorbike Adventure, and Jurassic World VelociCoaster.
Other Orlando theme parks for ages 13+
Walt Disney World – your teen will definitely enjoy Space Mountain and Splash Mountain at Magic Kingdom and The Twilight Zone Tower of Terror and Rock 'n' Roller Coaster Starring Aerosmith, or visiting planet Batuu at Disney's Hollywood Studios. EPCOT offers educational information throughout its different country pavilions in World Showcase, which your teen (and kids of all ages, really) may appreciate.
SeaWorld – this park may still be of interest to your teen, especially because many cards are now on the table, including such roller coasters as Manta, Mako, and Kraken.
Mixed ages of children?
Do you have more than one child in a different age group? Spend a bit of time planning and mix up your vacation by visiting more than just one theme park so that you can optimize your trip based on your children's ages.
Disney offers Park Hopper ticket packages, which bestow park-to-park access after 2PM. Keep in mind that your party will have to make a reservation online and enter the theme park reserved before utilizing this perk. Universal also has multi-park passes that will enable you to hop between Universal Studios Florida and Island of Adventure – which isn't to mention enabling you to ride one of the best attractions for all ages, the Hogwarts Express!
Best Orlando theme park for adults
For a park with a more leisurely pace, Epcot can be seen as a safe haven for adults traveling to Orlando. but Epcot may be a safe haven for adults traveling to Orlando. Epcot offers a look at 11 different countries and cultures in the World Showcase and seasonal events, like the Food and Wine Festival and the International Festival of the Arts. A popular adult activity to partake in is "Drinking Around the World," but we recommend enjoying this activity in a responsible manner by pacing yourself and staying hydrated. There is genuinely something for everyone in your party, but if the adults are looking to sip on a cocktail and learn about another country's culture — Epcot is your stop!
There are also rides like Soarin' around the World, Mission: Space, and Test Track that are sure to thrill and delight adults (and anyone over 40").
Other Orlando theme parks for adults
Islands of Adventure – if you're a fan of thrill rides, water rides, or just a walk through the worlds of Jurassic Park, The Wizarding World of Harry Potter, or Dr. Seuss,

Islands of Adventure is the place for you!

Most of the rides here are perfect for adults to fill their days with, and the

Backwater Bar

is also one of the best places on property to pop in for a refreshing adult beverage, as well.

Universal Studios Florida – always a classic, Universal Studios Florida is rampant with nostalgia for adults who have a soft spot for movies and entertainment. From Men in Black: Alien Attack to Transformers: The Ride – 3D, Revenge of the Mummy to Fast & Furious – Supercharged, adults will be able to enjoy all the rides at the park. Finnegan's Bar & Grill also takes you off the streets of New York and puts you smack dab in the middle of an Irish pub, with live music and Guinness, to boot. It's a great spot to cool off and relax for a bit. And if you're looking for a quick drink, Chez Alcatraz is always a favorite haunt for fast, friendly service or to just hang out and people watch for a bit. (Don't forget to say hi to our friend, Bruce, who's hanging around.)
Best Orlando theme park for seniors
Winner: Disney's Hollywood Studios
Disney's Hollywood Studios offers a step into popular movies, music, television, and theater; indeed, one of the first areas you'll hit is the glitz and glamour of Hollywood's iconic Golden Era. From the '50s Prime Time Cafe to The Hollywood Brown Derby and the Citizens of Hollywood on Hollywood Boulevard, there is something to surely delight you at every turn – and that's just on the first street!
What's great about Hollywood Studios is that if you are traveling with family members that span a variety of ages, there is something for everyone here. If you're a fan of movies, this is your park, thanks to the still-recent Toy Story Land and Star Wars: Galaxy's Edge. There are also some can't-miss character meet-'n-greets here if you're a fan of The Incredibles, Star Wars, and Monsters, Inc. – not to mention the variety of shows this park offers, such as For the First Time in Forever (a re-telling of Frozen) and Beauty and the Beast – Live on Stage.
Other Orlando theme parks for seniors
SeaWorld – animals, great views, and shade – oh, my! SeaWorld is a great location to view incredible animals, take in hilarious shows (Clyde and Seamore, we're looking at you), and take a moment to relax while visiting Orlando.
Epcot – from Future World to World Showcase and a variety of seasonal events (Food and Wine Festival, International Festival of the Arts) and eateries that let your taste buds explore 11 different countries, Epcot takes you on an adventure like no other.
Do you have a question about which theme park is the best for your family, no matter its ages? Please let us know by posting in our
OI Community
Facebook group.