Drinking around the world: Epcot edition – round 4
[wptouch target="non-mobile"]
Drinking around the world: Epcot edition
France, UK & Canada
[/wptouch]
[wptouch target="mobile"]
Drinking around the world:
Epcot edition
France, UK & Canada
[/wptouch]
Announcement
You can now follow this list on FourSquare. Click here!
Welcome to the last round of OI's Drinking around the world: Epcot edition. This is the most comprehensive collection of information and photographs available anywhere to guide you around World Showcase in search of the perfect thirst quencher.
Since Epcot has so much to offer for the festive traveler, this tour has to be split up across four posts. Use the navigation links at the top and bottom to move your way around Epcot's World Showcase. Remember too that you can click on any image to view it full-screen.
We made it to round 4, and we're still going strong…
France
Viva la France! Got that right, and what better way to celebrate the spirit of life than with a few spirits of our own.
Enjoy a nice selection of champagne, wine, specialty drinks, and beer at France's outdoor beverage shack. (Okay maybe it's not a shack, but I like calling it that.)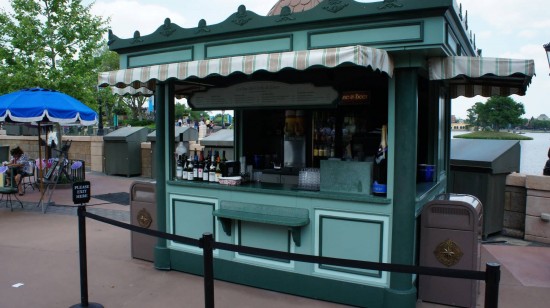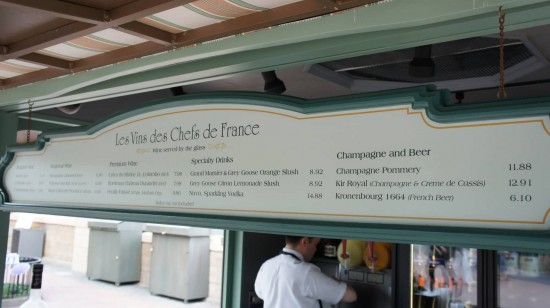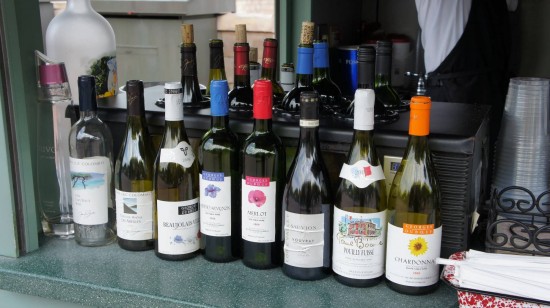 Do you remember if you signed up to do the official World Showcase Wine Walk? If so–or for that matter, if not–make your way through the streets of Paris and find Les Vins de France.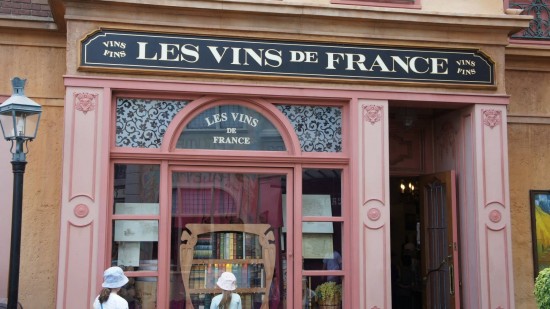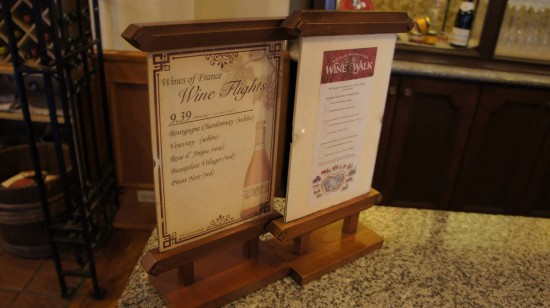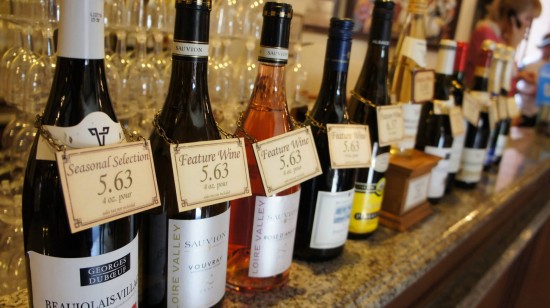 United Kingdom
Along with the plentiful selection in Germany and Japan, the UK Pavilion greets eager drinkers with open arms. Where better to experience the camaraderie than Rose & Crown, Epcot's pub that's ready to serve you with authentic drinks and food.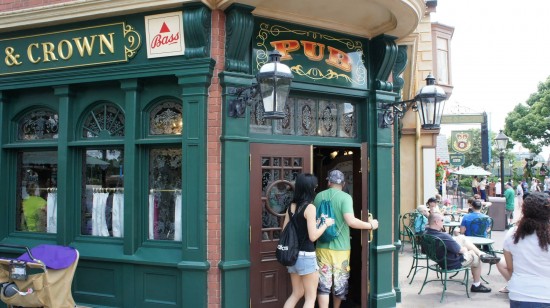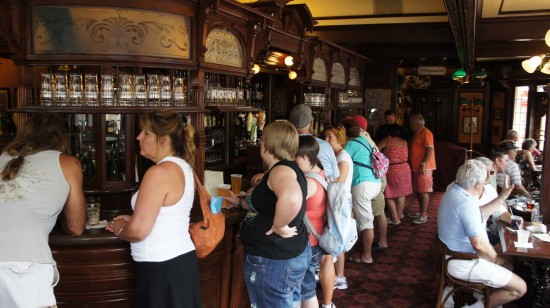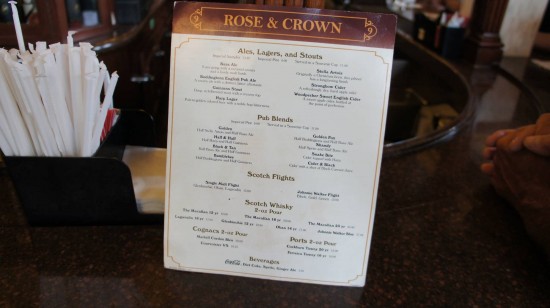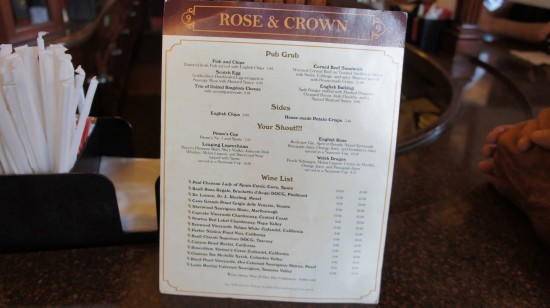 Why yes, my wife will have a Snake Bite and I'd like Scotch Egg…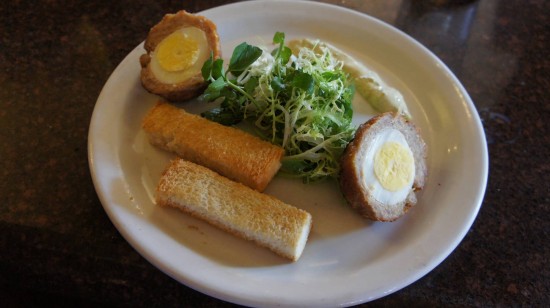 Did it get a little too crowded for you inside Rose & Crown? Don't fret, there's a beer cart just outside.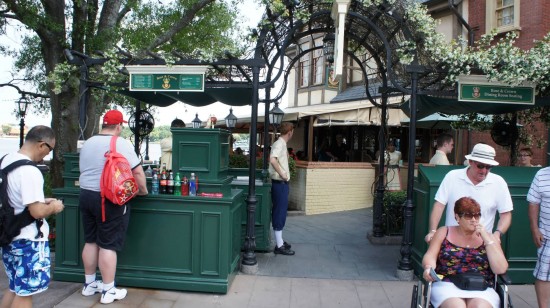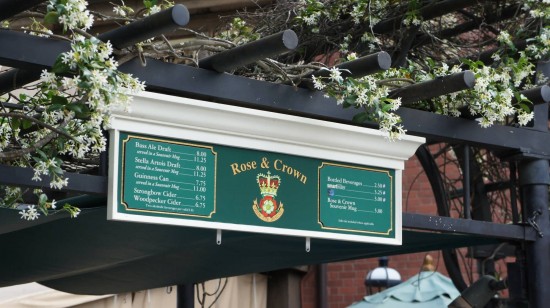 Brazil
Hey, just making space for Epcot's new pavilion. (Huh?)
Canada
Can you believe our tour has come to an end, and we've only spent $300 each? Well, no reason to bicker about money at this point. We're making those lifelong memories, right? So step up to Canada's beer cart, grab yourself a Labatt Blue, and take a walk along the gardens and waterfalls. You deserve it.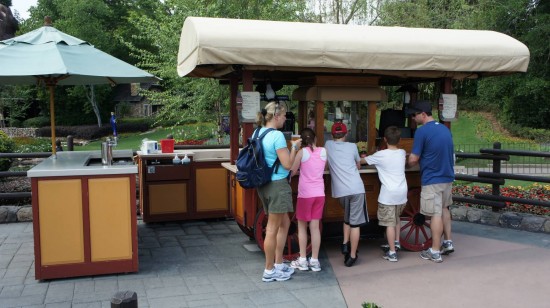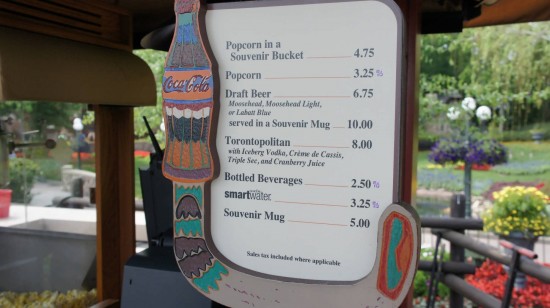 Don't forget to double-back to the Mexico Pavilion and take a ride on the Gran Fiesta. Hello? Are you listening to me? Guess you're just going to go off and do your own thing. That's cool. I'll meet you at Spaceship Earth later.


[wptouch target="non-mobile"]
Drinking around the world: Epcot edition
France, UK & Canada
[/wptouch]
[wptouch target="mobile"]
Drinking around the world:
Epcot edition
France, UK & Canada
[/wptouch]