Drinking around the world: Epcot edition – round 3
[wptouch target="non-mobile"]
Drinking around the world: Epcot edition
America, Japan & Morocco
[/wptouch]
[wptouch target="mobile"]
Drinking around the world:
Epcot edition
America, Japan & Morocco
[/wptouch]
Announcement
You can now follow this list on FourSquare. Click here!
Welcome to round 3 of OI's Drinking around the world: Epcot edition. This is the most comprehensive collection of information and photographs available anywhere to guide you around World Showcase in search of the perfect thirst quencher.
Since Epcot has so much to offer for the festive traveler, this tour has to be split up across four posts. Use the navigation links at the top and bottom to move your way around Epcot's World Showcase. Remember too that you can click on any image to view it full-screen.
Round 3, here we come!
America
High on patriotism but short on drinks, the America Pavilion–or The American Adventure for the Disney purist–doesn't offer much to the thirsty traveler. We get one beer shack. That's about it. On the plus side, you can also buy a turkey leg.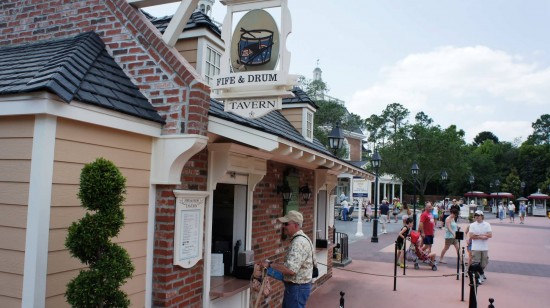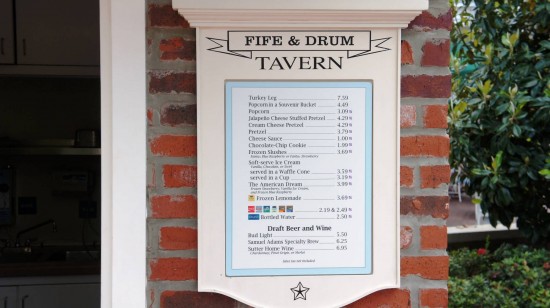 The American Adventure Pavilion does have a quick-service restaurant off to the left of the theater if you want another drink but rather wait in line inside. I wouldn't bother though, because there is so much to see and do at our next stop…
Japan
On par with Germany, the Japan Pavilion offers plenty of options when you're feeling a little parched. Better yet, there are so many unique items to see while window-shopping in a daze that you could easily spend half the afternoon here. Let's grab a drink and check it out.
You'll find the first stop–a cute little snack cart with Kirin on tap–right in front of you as you enter the pavilion.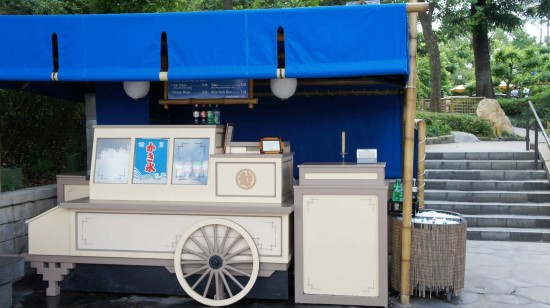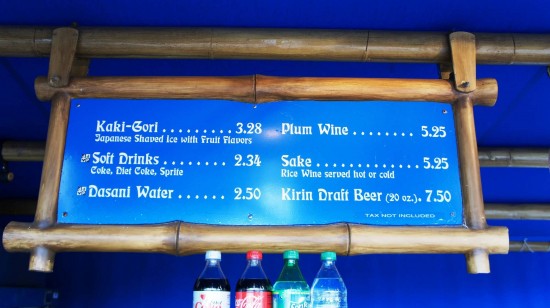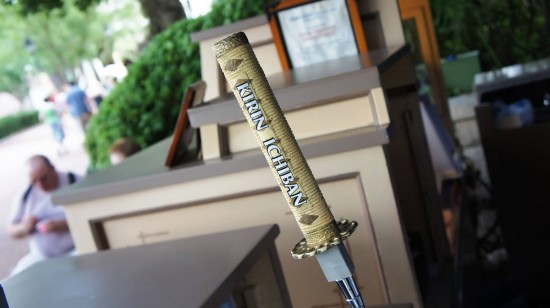 If you accidentally slam your Kirin, wander up the staircase and take a breather while you enjoy this water feature:
[youtube_video]ZLFdCEstLS0[/youtube_video]
Couldn't you watch that for hours? If you can't, head into Japan's quick-service restaurant and grab another Kirin while your friends are mesmerized.
Now that everyone in your party is back together, it's time for the real exploration to begin. Follow each other to the very back of the Japan Pavilion, into the gift shop (more like a gift complex), and to the very back-left corner. There you will find Japan's saki bar.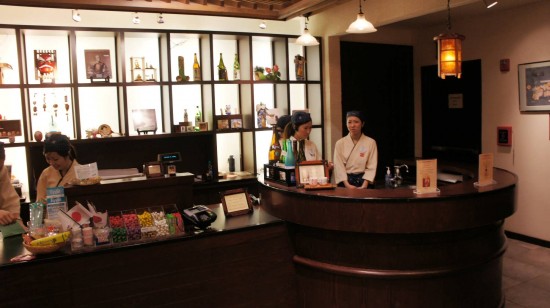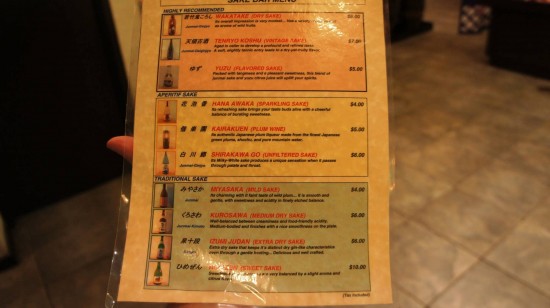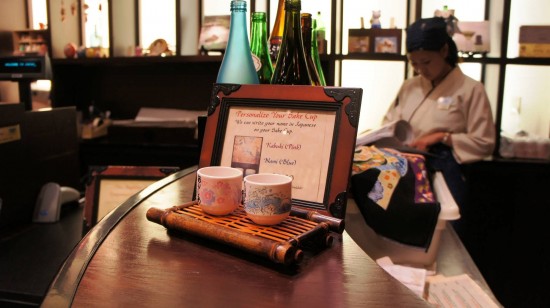 After you have embraced the drink of the far East (is saki really the drink of the far East?), take a look at all the wonders around you. This is when it might be fun to challenge yourself or a friend to try a yummy, shrimp-flavored snack.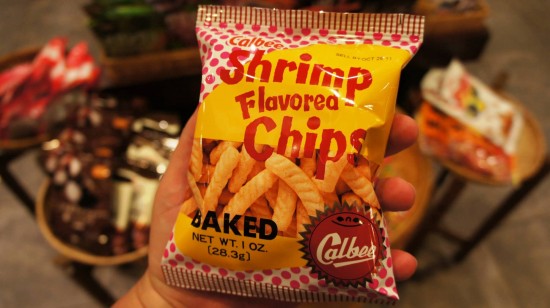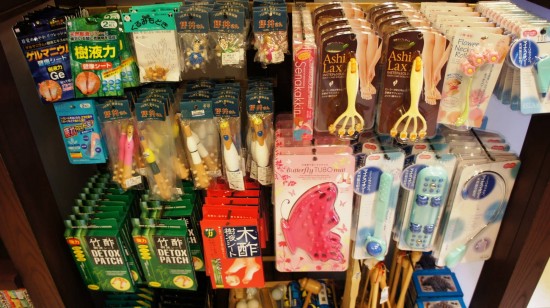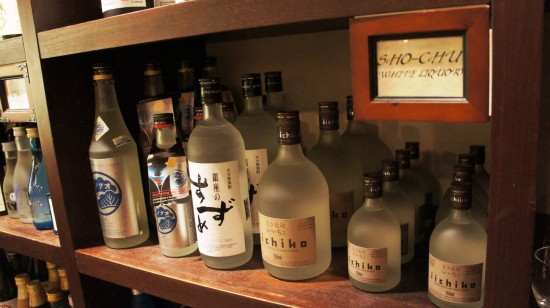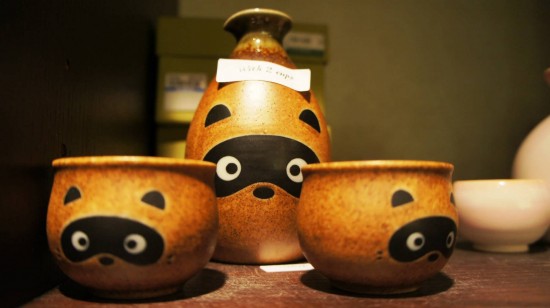 You have to admit, that was fun!
Morocco
The Morocco Pavilion is going to let you take it easy. For drinks, they just have the one cart out front. But don't be fooled by the small beverage selection. Get your drink and take a walk through the maze of rooms in the pavilion. It can be quite enchanting. You might even catch Aladdin stealing a loaf of bread!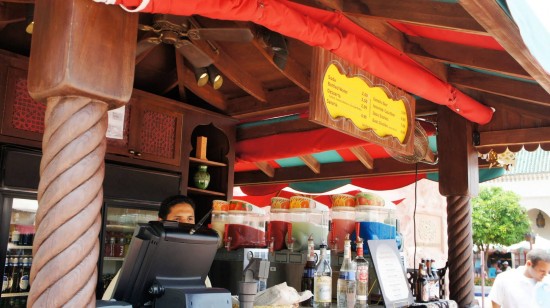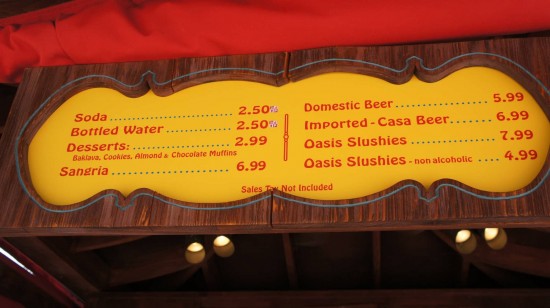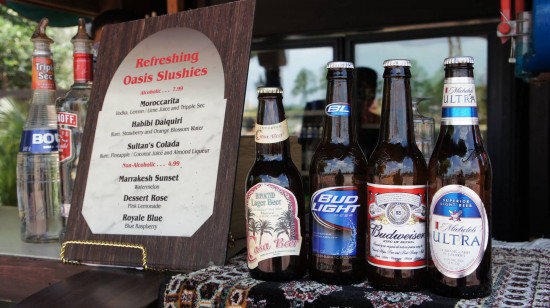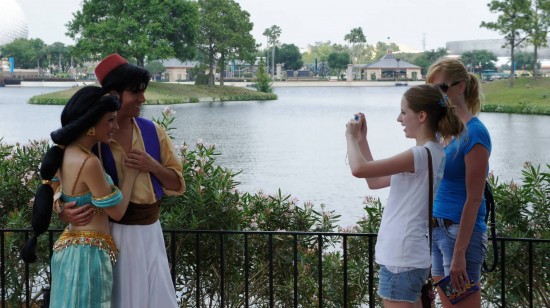 [wptouch target="non-mobile"]
Drinking around the world: Epcot edition
America, Japan & Morocco
[/wptouch]
[wptouch target="mobile"]
Drinking around the world:
Epcot edition
America, Japan & Morocco
[/wptouch]