Skip to: Overview | Theming | Merchandise | Prices | Fun fact
Location
Star Wars: Galaxy's Edge
Two-sentence insider summary
This market stall will feature a first for Star Wars merchandise: artisan-style plush characters, wood and tin toys, and musical instruments. It's the ultimate in the handcrafted approach to memorabilia that Galaxy's Edge employs.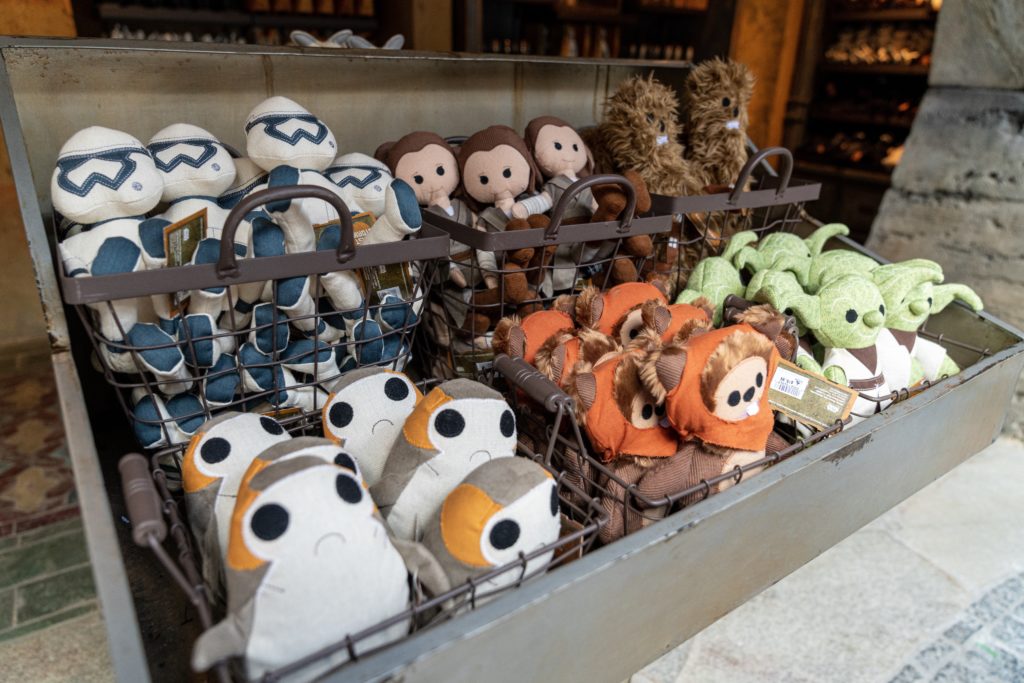 What is Toydarian Toymaker's theming?
Zabaka is the vendor running the street stall where guests can purchase unique plushes and dolls. These toys are made in the style of the handmade artisan toys featured in the Star Wars franchise, and is a great option for those who want to take home a more unique souvenir.
What's for sale in Toydarian Toymaker?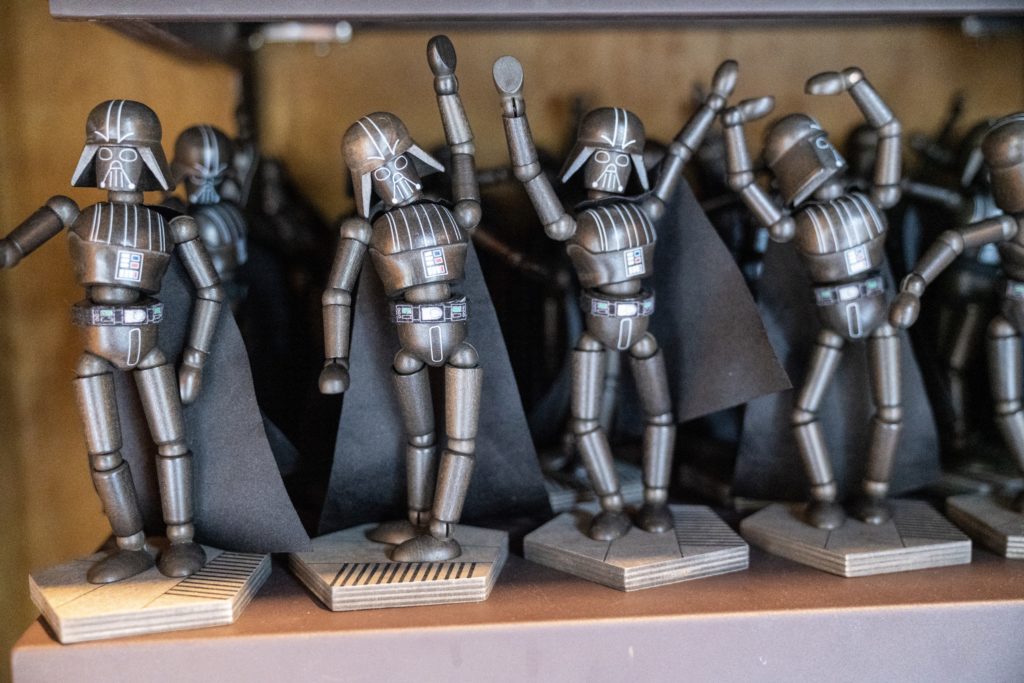 There is a surprising depth and breadth to the titular Toydarian wares. Zabaka has produced a number of different wood-carved action figures and plush toys based off of the most famous denizens of that galaxy far, far away; inspired by the homemade dolls quickly spotted in Episode VII: The Force Awakens and Rogue One: A Star Wars Story, some of these familiar faces may sport different looks, including at least a few that are directly inspired by the original concept art developed all the way back in the '70s (hey – how should the alien toymaker know what, exactly, Luke Skywalker or Poe Dameron looks like?). In addition, there is also a line of simplified vehicles that have been made out of wood, ranging from the Jawas' sandcrawler to the Millennium Falcon herself.
Then there is a variety of musical instruments – such as whistles, drums, and the Kloo horn and Fanfar clarinet (what Figrin D'an and the Modal Nodes use in the Mos Eisley cantina) – all of which are playable and some of which come pre-loaded with music. And, finally, there is a whole series of games and puzzles, including a wooden dejarik board (that's the holographic chess-like game seen in Episode IV: A New Hope), the infamous card game sabacc, spinning puzzles that feature various Star Wars characters and that split into three parts, a wooden Jedi holocron puzzle, an Imperial crank music box, and a character-infused matching game.
How much does Toydarian Toymaker cost?
We simply have no idea at this early stage in the game. Check back soon!
OI fun fact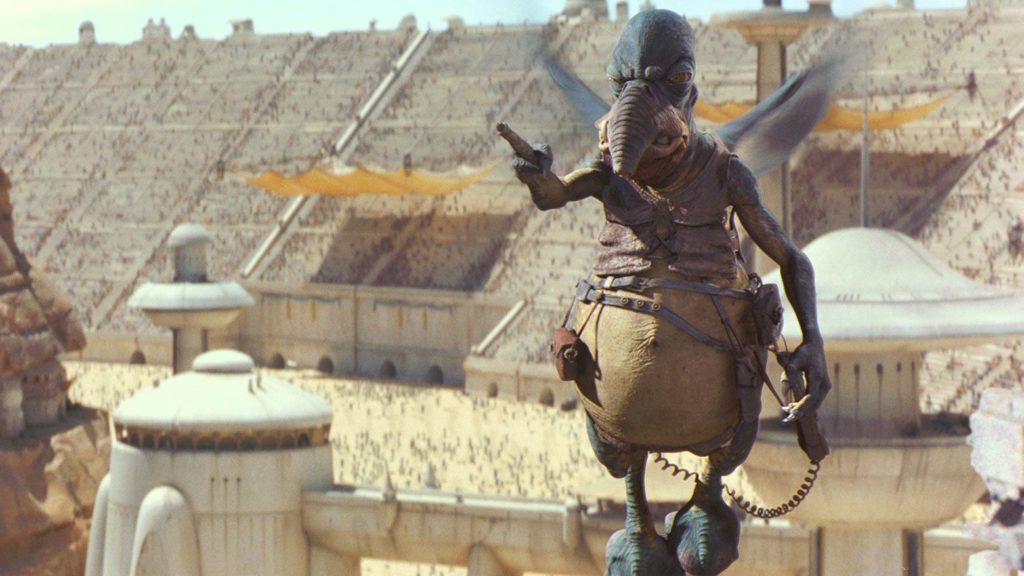 So, what is a Toydarian, exactly? They are the flying CG-rendered aliens first introduced in Episode I: The Phantom Menace; Watto, Anakin Skywalker's slaveowner, is one such being.
Do you have a question about the information on this page, would like to provide feedback, or did you spot an inaccuracy? Please let us know by posting in our
OI Community
Facebook group.