Skip to: Overview | Theming | Merchandise | Prices | Fun fact
Location
Star Wars: Galaxy's Edge
Two-sentence insider summary
Need some accessories for the Star Wars ensemble that you've put together at all of Galaxy's Edge's other shops? Look no further – The Jewels of Bith carries trinkets and (of course) jewels to fit every taste and fancy.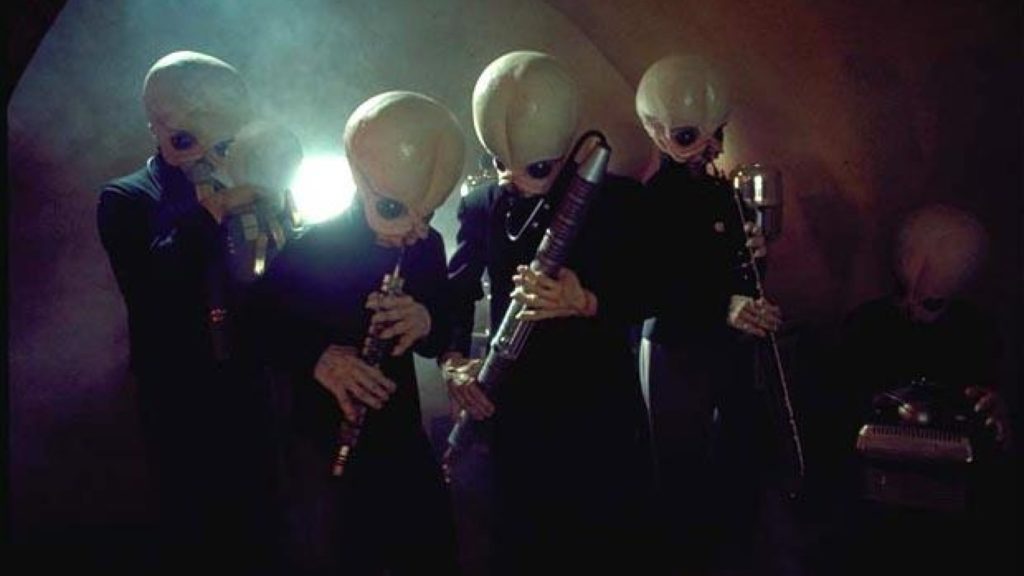 What is The Jewels of Bith's theming?
The Jewels of Bith fits in perfectly with the bazaar feel of Galaxy's Edge. With unique lamps hanging from the ceiling, this little shop is a quick tuck-in for anyone wanting to find a little something to protect them from the harsh sun. You can purchase hats, t-shirts, and Batuuan misting fans for the whole family.
What's for sale in The Jewels of Bith?
"Accessories and other trinkets to treasure" such as hats, t-shirts, and Batuuan misting fans for the whole family are for sale at The Jewels of Bith. You can also find a wonderful assortment of pins to collect and trade.
How much does The Jewels of Bith cost?
Since the merchandise is primarily small in scale, you won't find many items here which are particularly expensive. The price of a pin depends on the pin, but the price range will (likely) be between $9.99 – $14.99. The exception to this is if the pin is a collector's item.
OI fun fact
Don't know what a Bith is? Easy – that's the type of alien most recognizable as making up Figrin D'an and the Modal Nodes, the musical group seen in Mos Eisley's cantina in Episode IV: A New Hope.
Do you have a question about the information on this page, would like to provide feedback, or did you spot an inaccuracy? Please let us know by posting in our
OI Community
Facebook group.