Skip to: Overview | Hours | Reservations | Theming | Dining plans | Menu
What is Kat Saka's Kettle?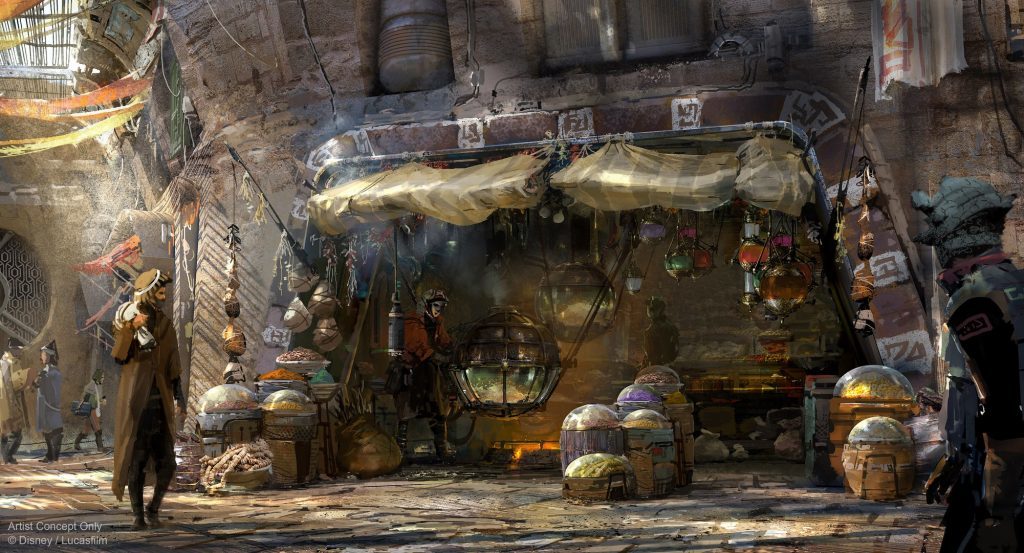 The last of the food and drink vendors in Black Spire Outpost's exotic marketplace, Kat Saka's Kettle is just as simple and straightforward as its beverage counterpart, the Milk Stand: it's designed to sell popcorn, and that's it, without any extra dramatic flourishes. But this snack food, of course, is more than just your standard theme-park staple – not only does Disney promise it represents a "unique taste of Batuu," it's still as fully in the Star Wars theme (and the stand itself is still as thoroughly intertwined with Star Wars: Galaxy's Edge's backstory) as is everything else in the sprawling themed area.
What are Kat Saka's Kettle's hours?
Kat Saka's Kettle opens and closes with Disney's Hollywood Studios itself.
Reservations at Kat Saka's Kettle
Given the location's counter-service nature, no reservations are offered.
Theming at Kat Saka's Kettle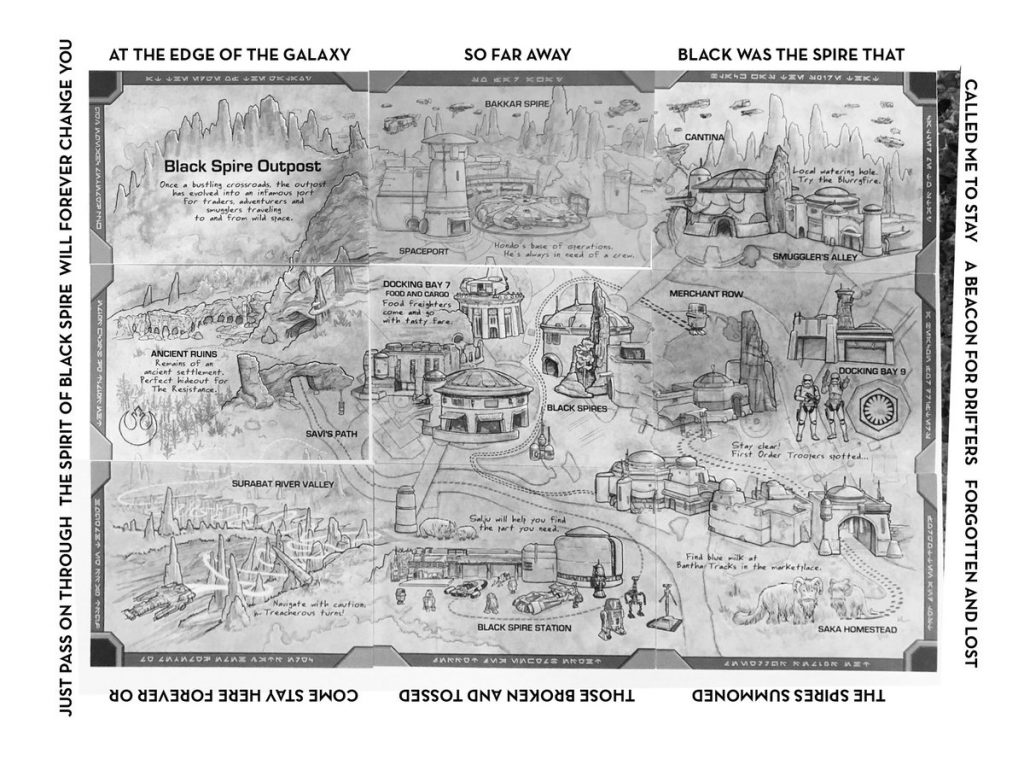 Kat Saka's Kettle is, unsurprisingly, very reminiscent of the Milk Stand – detailed but straightforward. Disney, however, has worked very hard to insert a lot of color into the proceedings, both literally and figuratively; grains from all over the galaxy are on display here, which adds something of interest to look at while waiting in line and also inserts different splashes of color into the marketplace stall. (It also helps answer the question of how, exactly, the company can take something as pedestrian as popcorn and try to put an out-of-this-world spin on it.)
Then there's the way in which the grain vendor and her family fit into the history of Black Spire Outpost: Kat Saka lives outside the city walls, on a farming homestead that's located not too far away from the village (as you can see represented in the map above). While this backstory isn't anywhere near as grand as, say, Millennium Falcon: Smuggler's Run's is, it still shows the lengths to which Disney is going to ensure thematic consistency, even with a simple popcorn stand.
Dining plans at Kat Saka's Kettle
Dining plans are not accepted.
The menu of Kat Saka's Kettle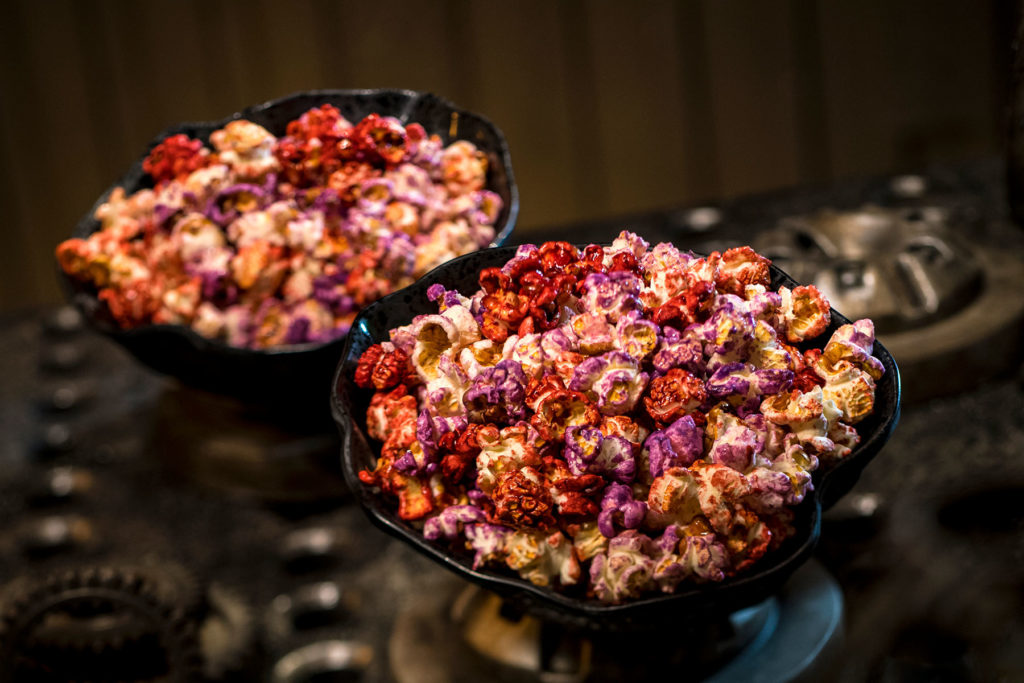 Being a glorified popcorn stand, Kat Saka's Kettle's offerings all revolve around – you guessed it! – popcorn.
MSE-6 Series Repair Droid – Souvenir Popcorn Vessel – $19.99 – a colorful blend of sweet and spicy flavors, popped in coconut oil (also available in a MSE-6 Series Repair Droid souvenir vessel for an additional fee).
Specialty Bottled Beverages – $5.49 – Coca-Cola, Diet Coke, Sprite, and Dasani (limit three per customer, per transaction).
Dasani Bottled Water – $4.25
Do you have a question about the information on this page, would like to provide feedback, or did you spot an inaccuracy? Please let us know by posting in our
OI Community
Facebook group.