Skip to: Overview | The theming | Merchandise | Prices
Location
Star Wars: Galaxy's Edge
Two-sentence insider summary
Purchase miniature versions of the Star Wars galaxy's various animal denizens, from the rarest to the most beloved, in this market stall. But remember – since everything in Star Wars: Galaxy's Edge is in-world, you're not buying animated plushes but, rather, adopting real, live creatures (or "unique companions," as Disney calls them).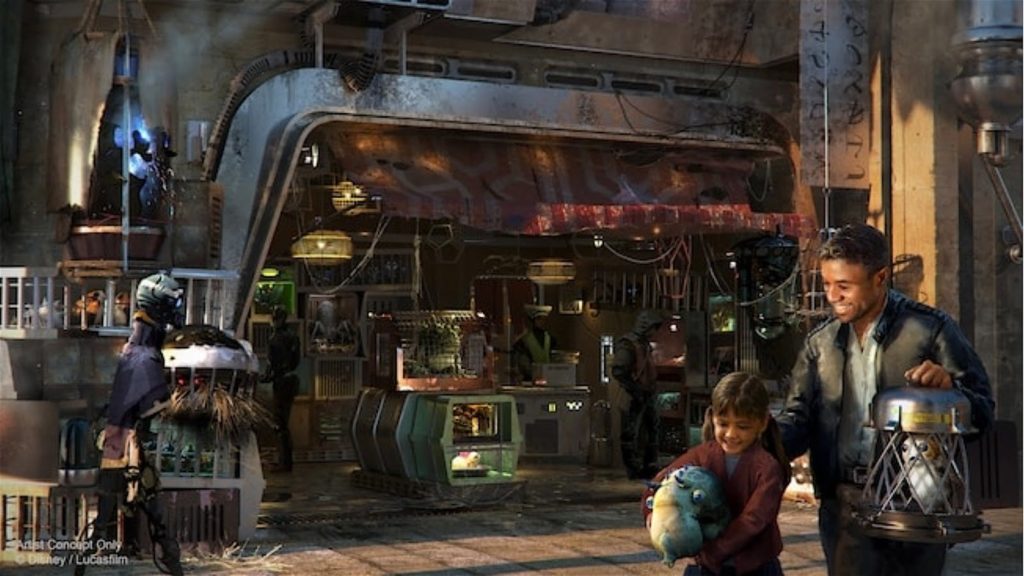 What is the Creature Stall's theming?
In keeping with the theme of all of Black Spire Outpost's various shops, the Creature Stall has a proprietor: Bina, who constantly traverses the galaxy to search for new critters to take back to Batuu. We don't yet know, however, whether guests will be able to meet or otherwise interact with her.
Filling the Creature Stall's retail space won't only be the cute and cuddly versions of the Star Wars creatures, but also lifesize, detailed representations of the beasts in audio-animatronic form, which can be found in crates or aquariums spread all throughout the stall; many of these will brandish their own animations or "special effects," such as the worrt frog that eats the fireflies buzzing about his cage. The most notable one to point out here is the now-legendary Loth-cat, the adorable animal introduced in the Rebels television series, which is curled up in a little bed and which is sure to become a photo-op all its own.
What's for sale in the Creature Stall?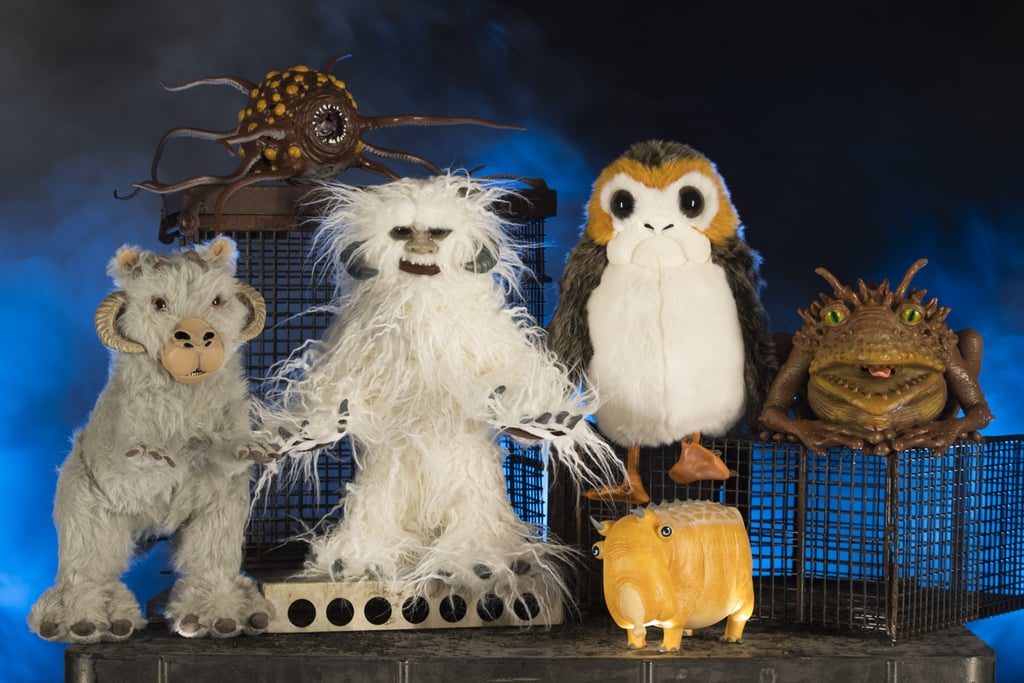 Bina's wares are mostly in small and stuffed form, but that doesn't stop a number of the different animals from having their own special feature: the porgs squawk, tauntauns coo, worrts shoot out their tongues, rathtars vibrate and "attack," the pufferpigs growl cutely, and the Kowakian monkey-lizards cackle their idiosyncratic laugh (they also double as puppets that can be perched on your shoulder). In addition, there are wampas, mynocks, krykna, and puffer pigs (the last two also from Rebels) for sale, as well.
How much does the Creature Stall cost?
We simply have no idea at this early stage in the game. Check back soon!
Do you have a question about the information on this page, would like to provide feedback, or did you spot an inaccuracy? Please let us know by posting in our
OI Community
Facebook group.