Skip to: Overview | The theming | Merchandise | Prices
Location
Star Wars: Galaxy's Edge
Two-sentence insider summary
First Order Cargo allows guests to dress up as the new would-be rulers of the galaxy, and Resistance Supply caters to the clothing needs of the pro-liberation set, but what about everyone else? That's where Black Spire Outfitters steps in – find apparel for a "variety of occasions and worlds" in this market stall.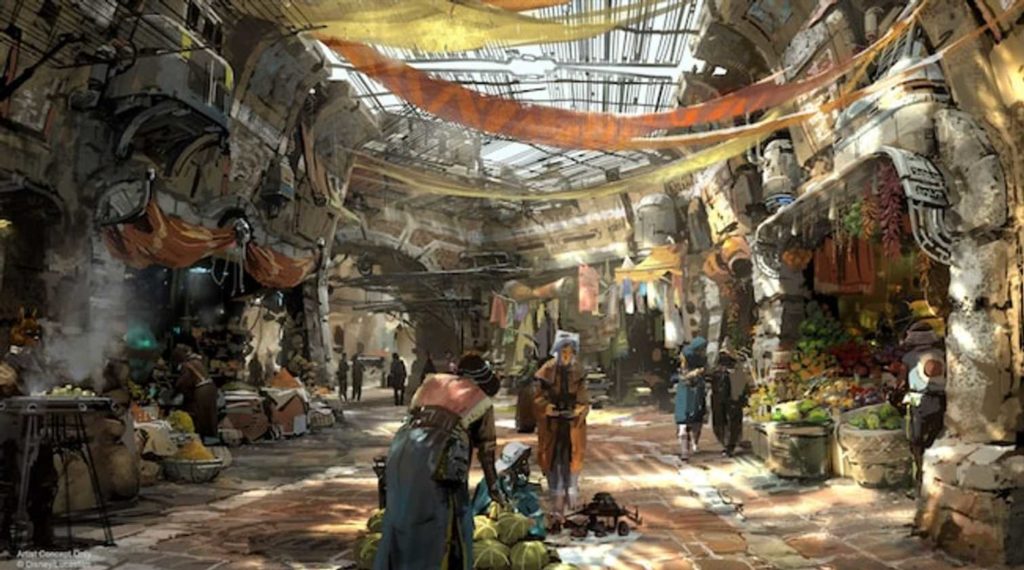 What is Black Spire Outfitters's theming?
Just as with the other stalls to be found in Star Wars: Galaxy's Edge's Merchant Row, Black Spire Outfitters is a small-but-still-thoroughly-themed space, teeming with color.
What's for sale in Black Spire Outfitters?
Black Spire Outfitters, unsurprisingly, has a tight focus on clothing and apparel, but that doesn't stop its wares from still being surprisingly eclectic. In addition to a line of robes, tunics, scarves, and belts, there is also a huge variety of costumes inspired by the various characters and organizations from the movies (including, for example, Rey and the Jedi), and guests will be able to mix and match from the various bits to "create their own Star Wars style." Think of it as the ultimate in cosplaying suppliers.
How much does Black Spire Outfitters cost?
We simply have no idea at this early stage in the game. Check back soon!
Do you have a question about the information on this page, would like to provide feedback, or did you spot an inaccuracy? Please let us know by posting in our
OI Community
 Facebook group.