Recently, Universal Orlando Resort teamed up with Igers_Orlando to bring together local photographers for a World Wide InstaMeet inside of their parks. I, along with many other incredible photographers based here in Florida were among those invited to this event, hosted after hours in an empty park.
Orlando Informer's Owner & Editor, Taylor Strickland, also attended the InstaMeet and shared some of his favorite shots last month. This month, I wanted to share some of my favorites and focus in on The Wizarding World of Harry Potter specifically.
Upon arrival to our event, the skies were looking less than ideal. As we checked in just before the arches that in front of Universal Studios Florida, black clouds filled the sky and thunder rolled all around us. I was praying that the rain just held off for a few more hours and allowed us to take some photos. Though, the closer it got to our starting time, the closer and louder the thunder storms seemed to get.
Sure enough, right as this Instagram event was set to kick off, the skies opened up. I would say that it rained for a solid thirty minutes without end, but luckily for us, Florida thunderstorms tend to come and go. So was the case with this storm, allowing all of those in attendance that night ample time to capture many photos inside of the empty parks.
The main topic for this instagram event was foliage, in keeping with the Earth Day theme. However, I found myself spending the majority of my time in Hogsmeade and Diagon Alley. What can I say? These two lands inside of Universal Orlando Resort are incredible to me, and deserve all of the lens time that they can get!
1. Hogwarts after the Storm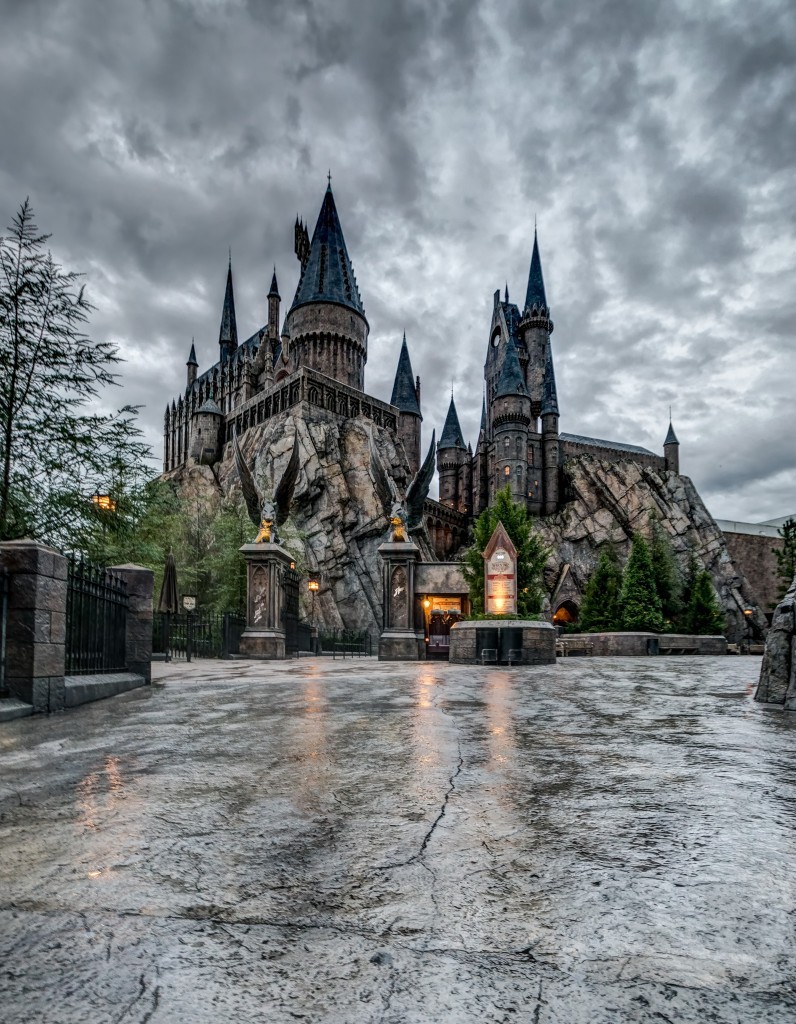 As the rain subsided, many of us made our way over to Hogwarts and Hogsmeade to get some photos of the castle with darker clouds setting behind it.
2. The Desk of Dumbledore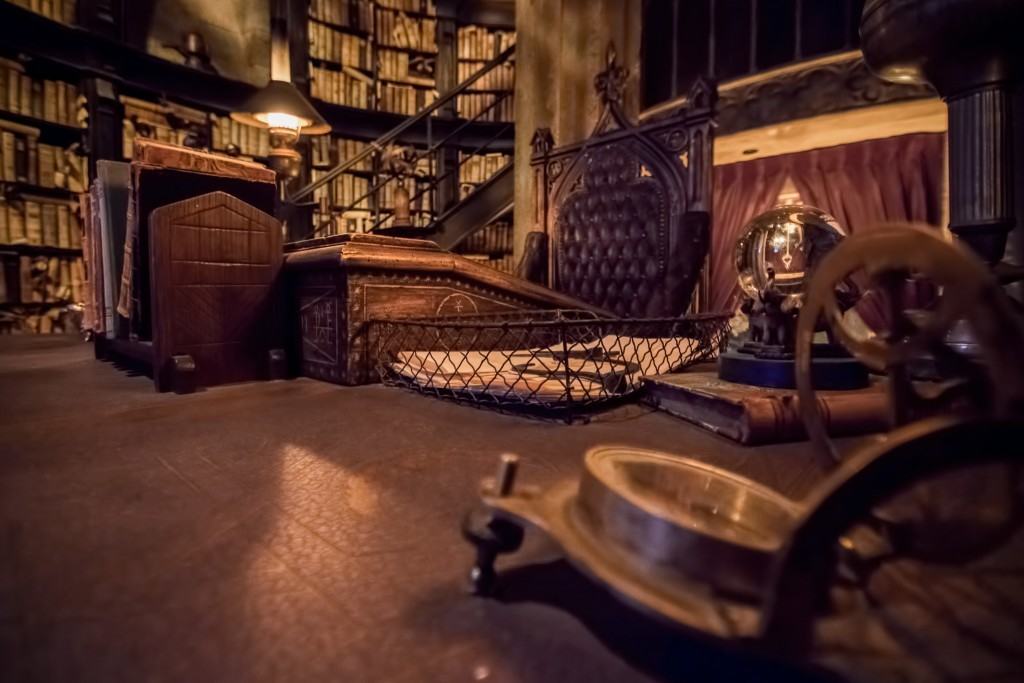 Here is a closer look at Professor Albus Dumbledore's desk. This desk is a part of the queue inside of Hogwarts Castle for Harry Potter and the Forbidden Journey.
3. Watching over Hogwarts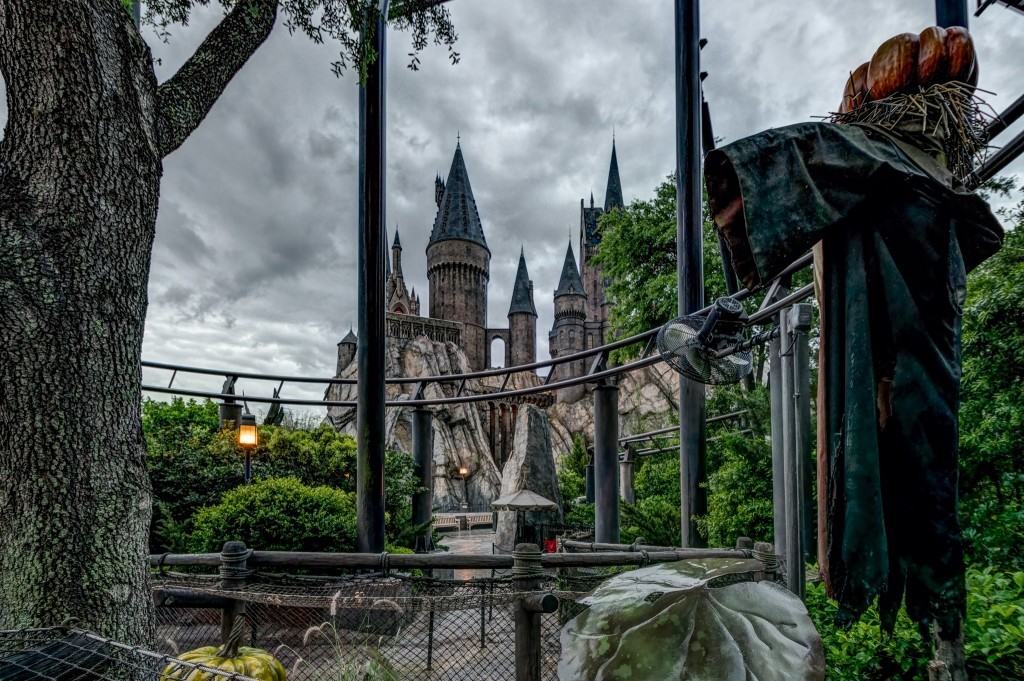 Oh, what this scarecrow must see and hear as young Wizards and Witches come and go from Hogwarts.
4. Hogsmeade under a blue light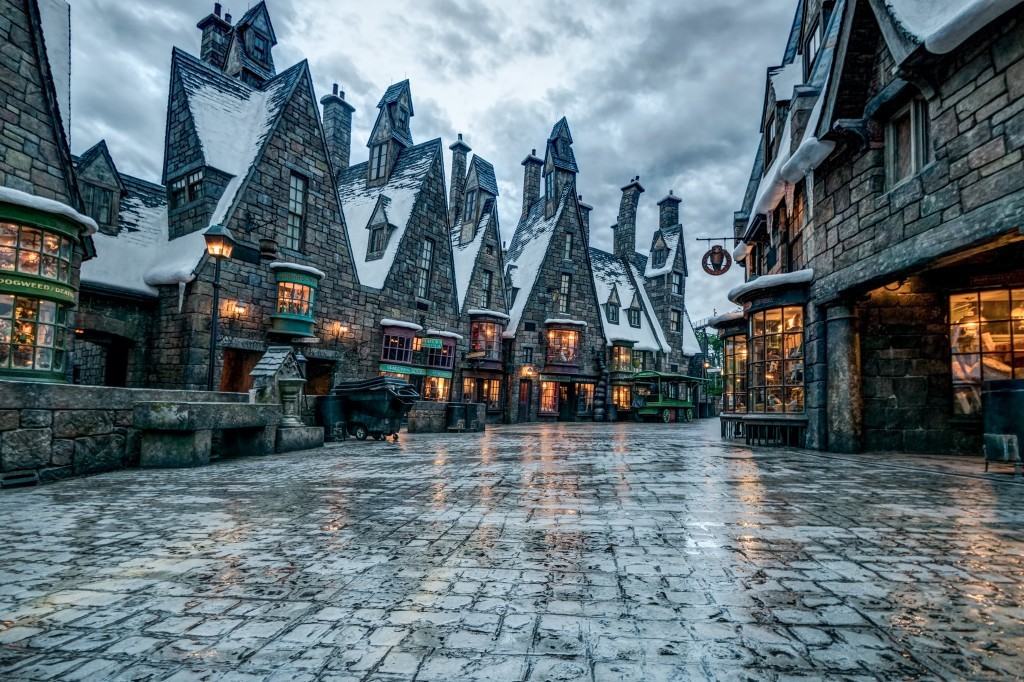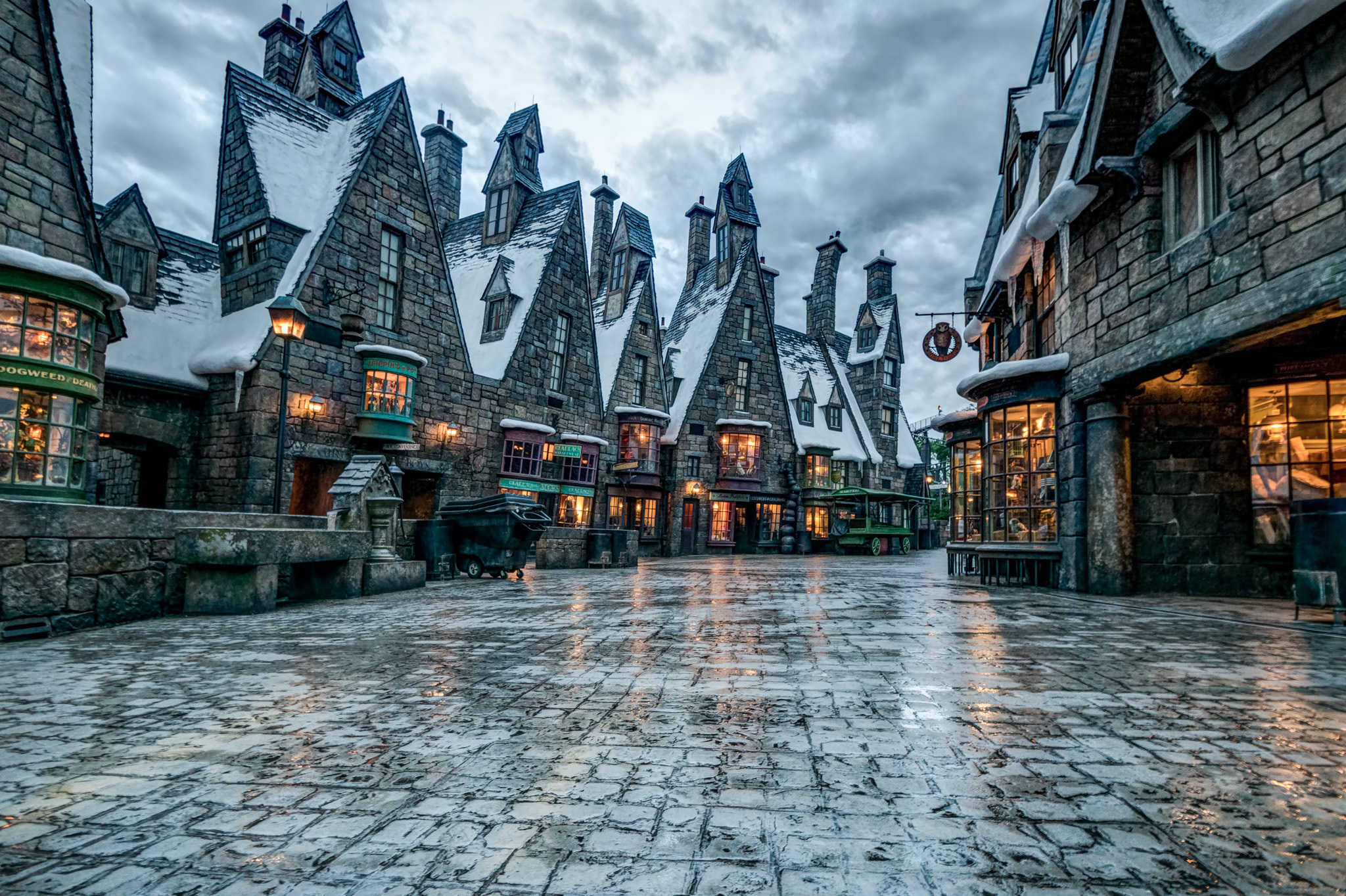 As night began to fall over Hogsmeade, the blue hour lit its streets, allowing for a blue cast to appear over this section of the Wizarding World as we left and headed for Diagon Alley.
5. London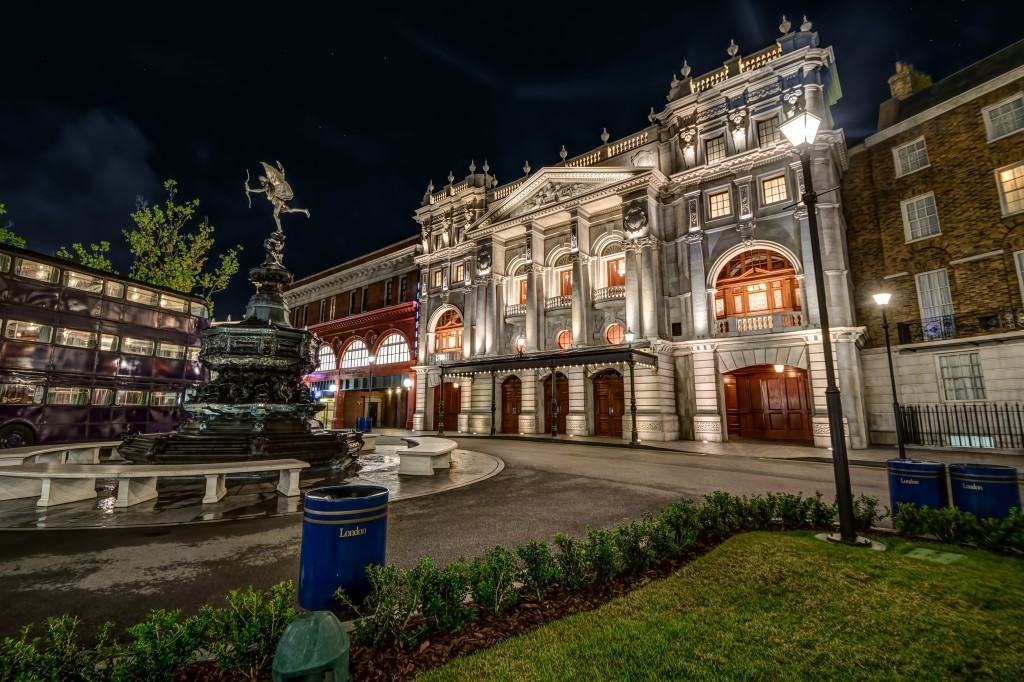 Usually I am so busy rushing to the next photo inside of Diagon Alley that I forget to photograph what is on the outside of it. Luckily, plenty of time was given to us this evening. This allowed for me to capture the beauty of London.
6. The Classic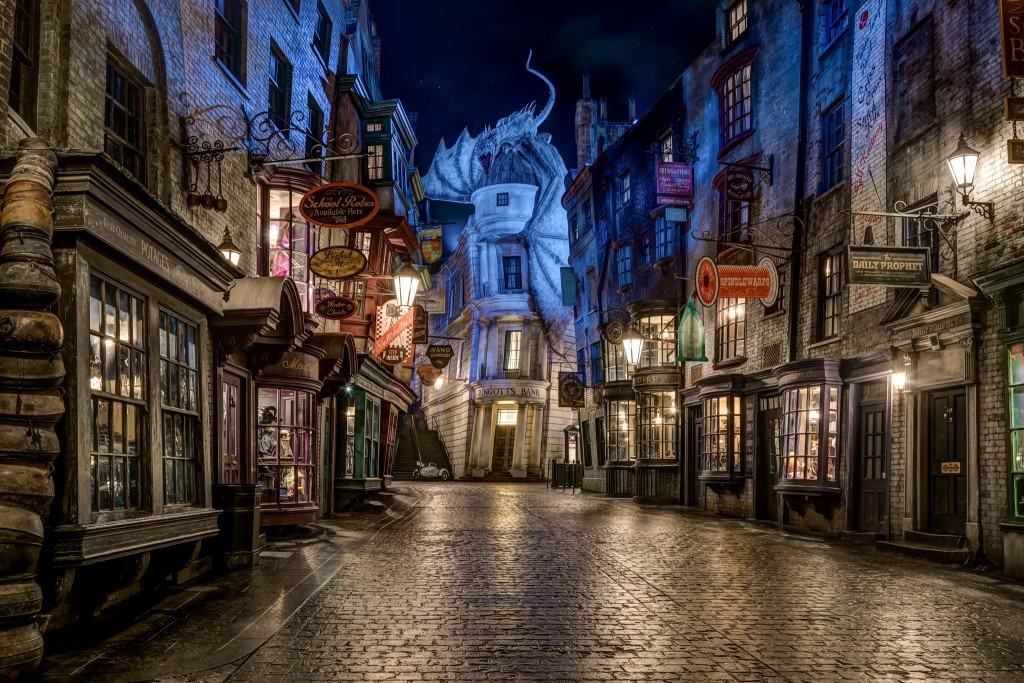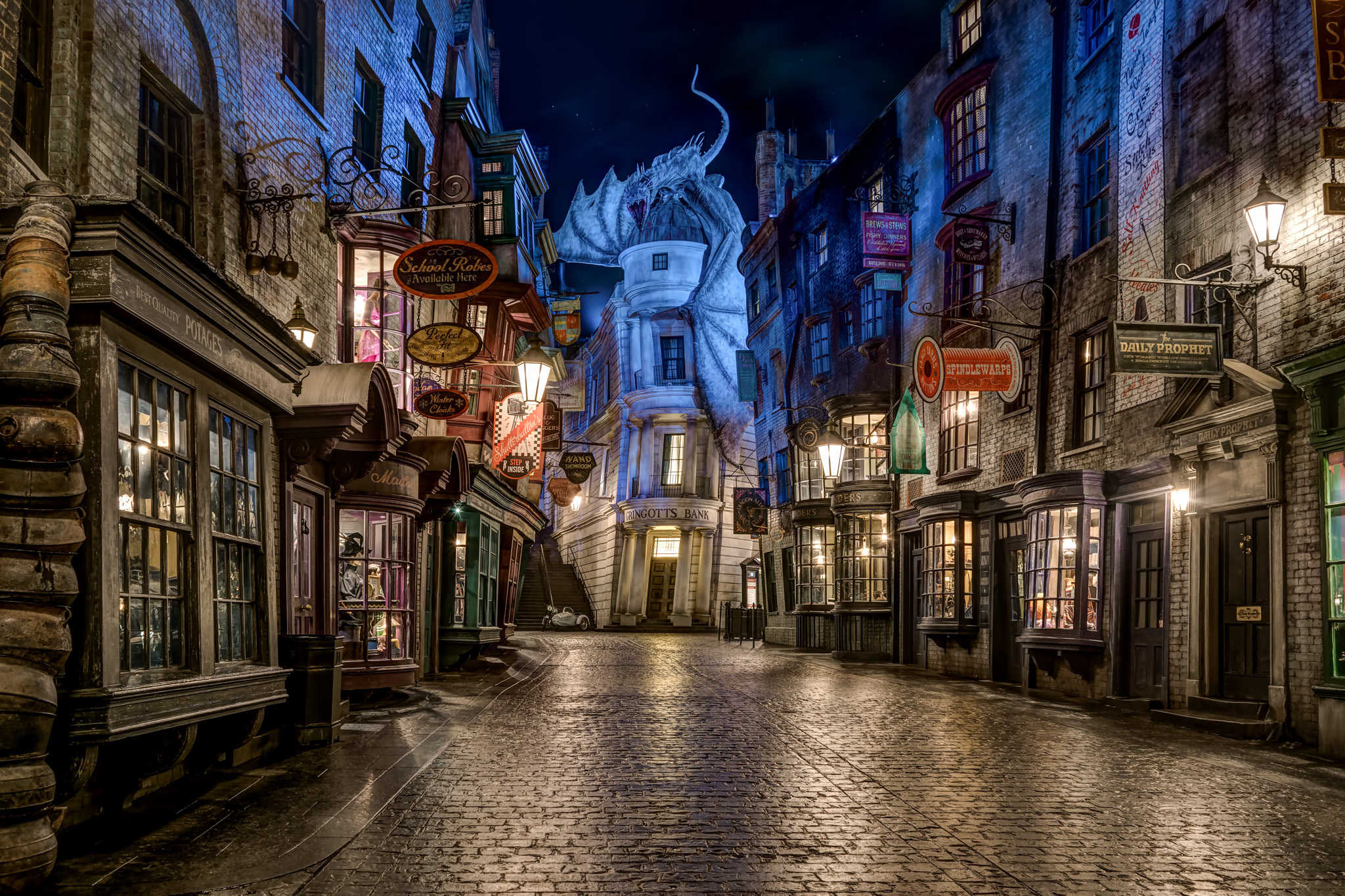 No matter how many times I stay after hours inside of Diagon Alley, I must grab a photo similar to the one seen here, showing off the view as I approach Gringotts Bank.
7. Looking in the Opposite Direction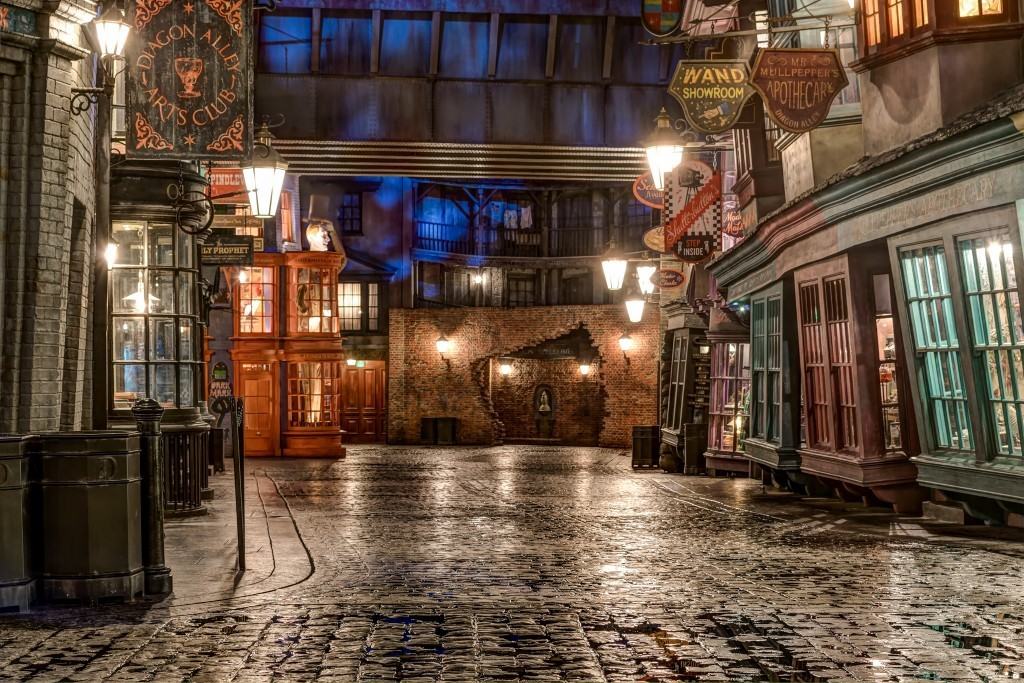 This is a photo of Diagon Alley that I had never had the opportunity to capture until this Instagram meetup occurred. During normal park hours, security usually sweeps me to the end of this street, allowing me only one empty view, seen in my previous photo.
8. The side of the Dragon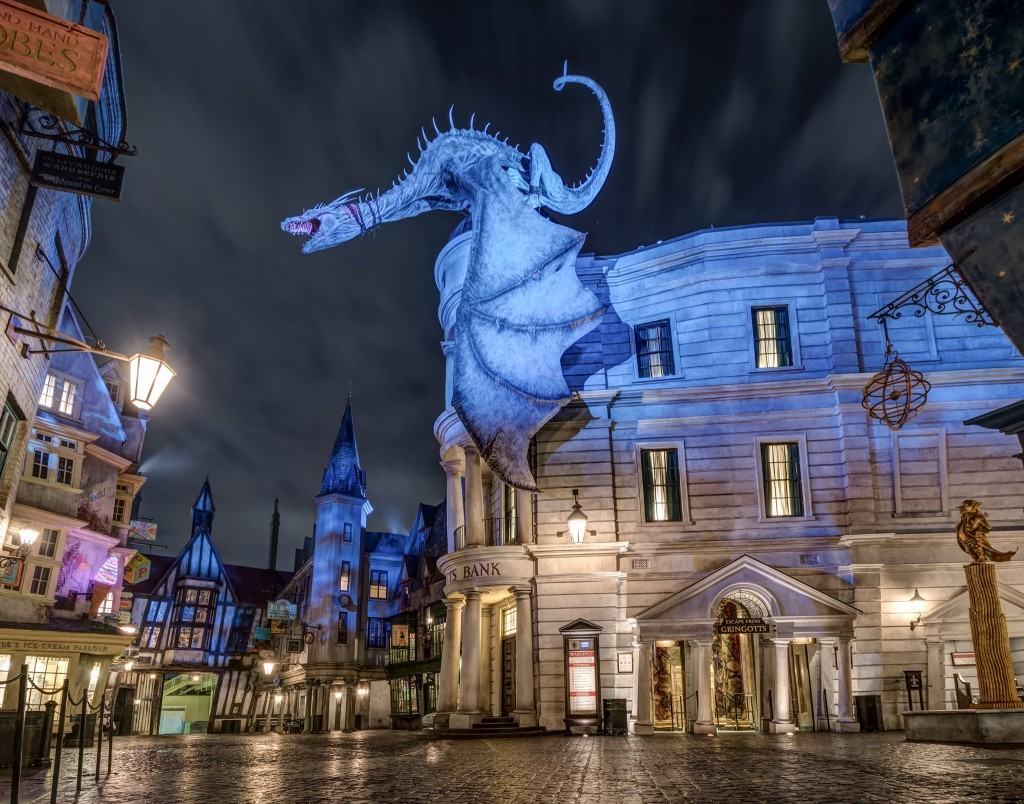 Again, this angle is usually a struggle to photograph with an empty street during normal park hours due to security. (Understandable. They are simply doing their job.) Lucky for us, we were given a good forty-five minutes inside of Diagon Alley, allowing for some unique photos of Gringotts and Diagon Alley as a whole.
9. Hard at Work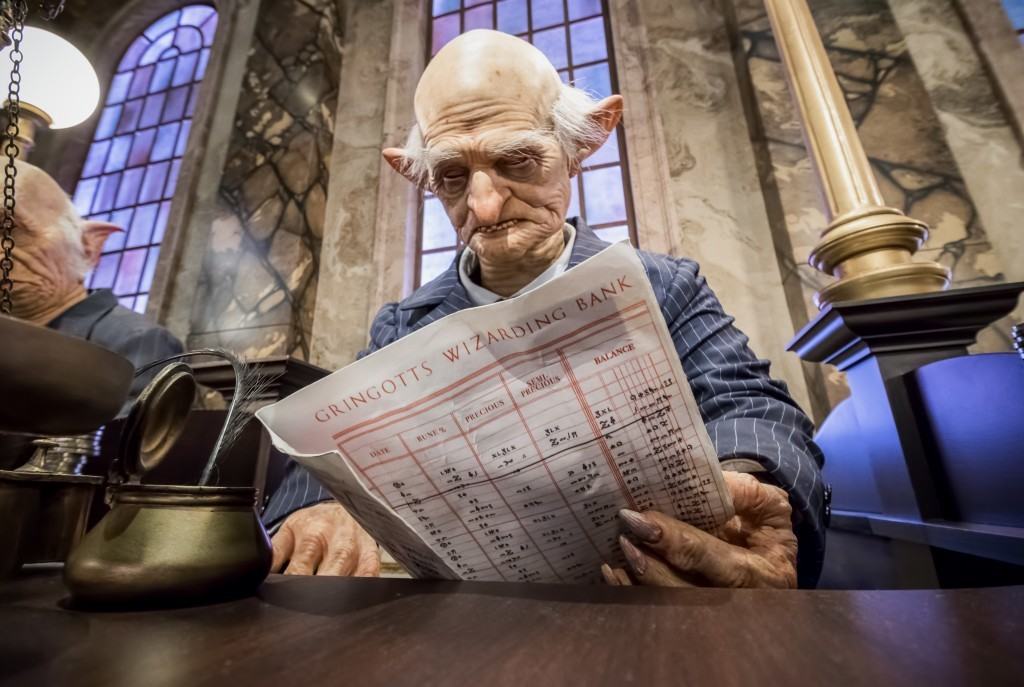 Another privilege that we were given inside of Gringotts was the green-light to photograph the queue. Here we see one of the goblins near the start of the queue reviewing what looks to be some important numbers.
Overall, Universal's InstaMeet was a success and I hope to see more in the future! If you haven't already, make sure to hop over to our other article and see 9 more extraordinary pictures from Universal's InstaMeet. Follow Orlando Informer and OrlandoBrothas on Instagram to see even more pictures from the UO InstaMeet in the coming months.
We've shown you around the Wizarding World after hours and shared with you some of our favorite photo locations during this Instagram meetup, now it's time to plan your own trip to see these lands in-person. You can visit our Diagon Alley  and Hogsmeade vacation planning pages or check out the other over 200 pages of Universal planning information!
If you don't have the time to plan every detail yourself, Orlando Informer Travel can help! They can assist you with your trips to Universal, Disney, and more. Best of all, their services are free to you. Seriously. To get in touch, simply call (844) ORL-INFO or email them, or learn more by visiting travel.orlandoinformer.com.
Which is your favorite picture inside of the Wizarding World? Let us know in the comments below.