Meet and greets are officially coming back – for real – beginning April 18. This afternoon, Walt Disney World Resort announced that they will be reintroducing traditional character greetings in Disneyland, Walt Disney World, on Disney Cruise Line, and at Aulani Resort in Hawaii in just a couple short weeks.
It's news that's already being met with mixed reviews and ambivalence, but let's face it – that's also part of the "new normal" that any news has had to mire through over the past two years. While on the surface this seems like a relatively straightforward and maybe even predictable update, the larger significance of these interactions can't be overlooked.
Wanna take a minute to see how far we've come?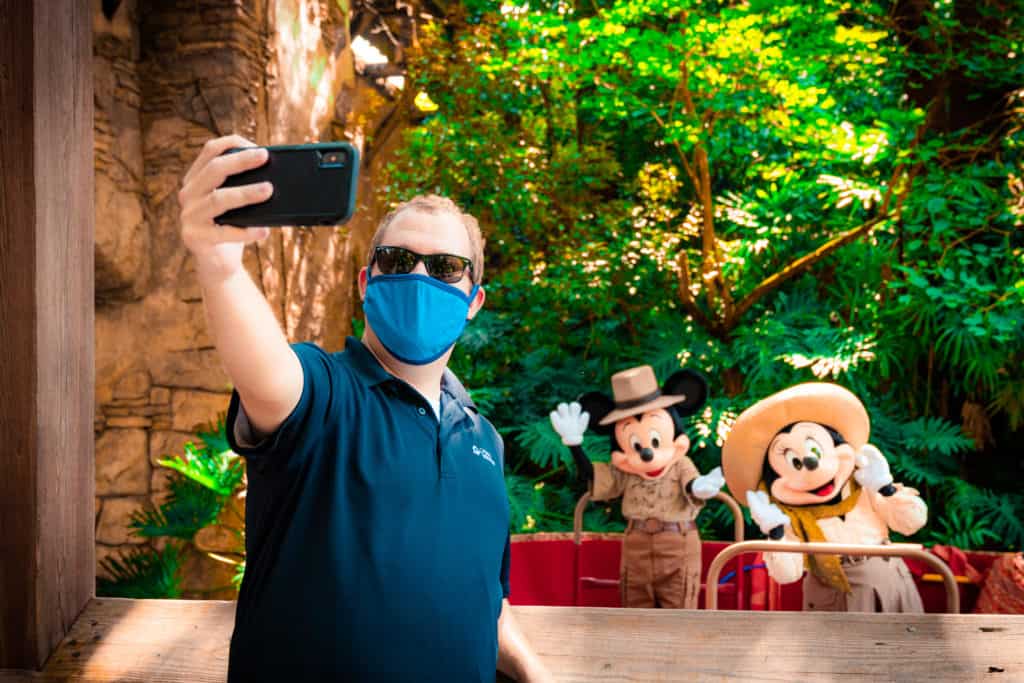 March 4, 2020
Mickey & Minnie's Runaway Railway opened at Disney's Hollywood Studios. Galaxy's Edge had just opened in August 2019, and summer was beckoning in Orlando. The parks were ramping up, Spring Break guests were here, and summer guests were mentally packing their bags.
March 12, 2020
Walt Disney World and theme parks around the world announce that they will be closing their parks in the coming days "out of an abundance of caution." At the time, the parks were anticipated to close for two weeks. Disney parks officially shut their gates several days later.
July 11, 2020
After nearly four months, phased reopening of Disney parks begins with Magic Kingdom and Animal Kingdom. On July 15, EPCOT and Disney's Hollywood Studios followed suit. While the parks were technically once again welcoming guests, visitors were returning to a place they knew well in a manner they'd never seen before. The parks were decked out in social distancing markers, updated public health signage, and hand sanitation stations. Guests were required to wear masks at all times, and notably absent were parades, shows, and (you guessed it) character meet and greets.
It was an unavoidable truth of the situation – things were different, despite the efforts of Disney to provide characters in "new and different ways" for guests. Like many things in recent years, we adjusted quickly, and I think I speak for all of us when I admit we've grown accustomed to seeing cavalcades down Main Street, U.S.A or waving at a raft of characters floating down the river at Animal Kingdom. I've gotten used to waving at Goofy from afar, under the shade of Spaceship Earth, and it's easy to admire Rey and Chewbacca as they survey activity in Galaxy's Edge from rooftops.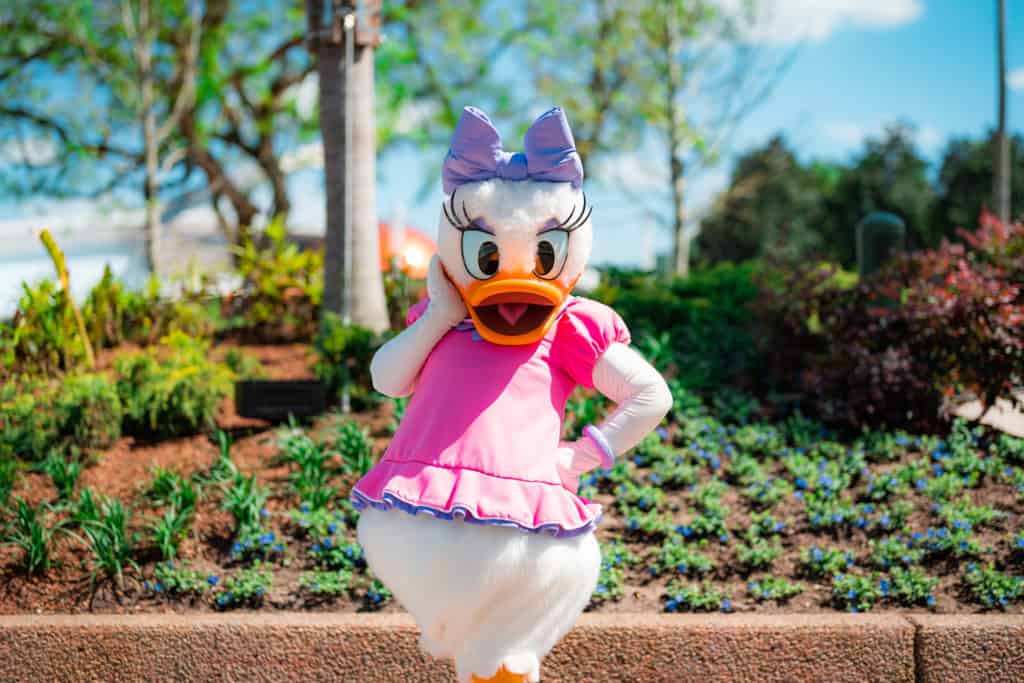 Summer 2021
Last summer marked a turning point in Disney's history and trajectory in how they were handling the pandemic. Disney hotels began phased reopenings, and all eyes were laser-focused on the October 1 kick-off of the 50th anniversary celebrations.
Fall 2021
The parks were able to host more guests as international travel restrictions began to relax, and 50th anniversary elements brought a fresh overlay to the Disney experience overall and Magic Kingdom in particular. Disney began to phase in more of their offerings, including the return of the Indiana Jones Epic Stunt Spectacular and – notably for our focus today – a small number of socially-distanced character meet & greets.
March 2022
The Festival of Fantasy Parade returns to Magic Kingdom – fire breathing Maleficent Dragon and all – for the first time in almost two years. Guests were able to once again gather together and watch this celebration of some of Disney's most beloved characters and stories.
March 31, 2022
All of this leads us to today's announcement, which is that guests will be able to request autographs and physically touch, hug, and directly speak with characters for the first time in over two years. It's an important milestone in the road to normal, which should be obvious from the fact that it's one of the last (if not the last?) pre-pandemic practices to return to the parks.
There aren't many actions that summarize the essence of human connection more than a hug. For many of us, a hug is personal, comforting, and simply reflexive. But what does all this have to do with Disney World? Honestly, I think Disney Imagineer Daniel Jue said it best in his remarks on Tokyo Disneyland reopening after the 2011 Tohoku earthquake, tsunami, and Fukushima nuclear disaster:
"Tokyo Disneyland had to open for the country to begin to heal. After being closed for about a month a month and a half our guests came back in droves. We had people running to hug Mickey and thank him. And you go, this is what we do."
It's true, and it's what makes spaces like Disney World the Most Magical Place on Earth. They are places that defy logic and conquer reason – places where simply hugging a mouse is allegorical to the world returning back to normal. As for us? We just embrace it.
---
Who are you ready to hug? Let us – and 150,000+ other Disney fans – know in our Orlando Informer Community on Facebook. And then be sure to follow Orlando Informer on Facebook, Twitter, and Instagram for the latest news, tips, and more at Universal Orlando, Walt Disney World, and other Orlando attractions.