When it comes to visiting Florida from another country, the two most popular airports tourists will arrive at will be Orlando International (MCO) or Sanford International (SFB).
Orlando International is located in the southeast of Orlando, making it close to the attractions and main tourist areas — around 25 minutes to Universal Orlando and Walt Disney World by car. Sanford International is located to the north of Orlando and is around 50 minutes to either theme park resort.
One of the main things we all want out of our holiday is to get there with no stress or added delay, right? As we know, the flight is around nine hours from the UK and isn't always everyone's cup of tea! You have had the kid from hell kicking the back of your seat, the inflight entertainment system doesn't work, and then they don't have any food that you like! When you arrive at the airport you just want to get through immigration, get your bags, car and GO!… Not always plain sailing as we know.
Why I don't like Orlando International Airport
Orlando International Airport is BUSY. All the major airlines fly there, and it gets rammed with flights. Lots of flights means lots of passengers. Sanford International, on the other hand, is quieter… a WHOLE lot quieter. The reason is because it's smaller and less busy!
Okay, so Orlando International is modern, has plenty of shops, restaurants, entertainment and even a hotel. But when you're a Brit and want to get to your hotel as fast as possible, this won't mean much to you. When you arrive at Orlando International, you will not get to use any of these facilities as all you're bothered about is grabbing your bags, picking up your rental car, and on your way to fun and sun!
The process of immigration, collecting your bags, and locating transportation at Orlando International can take an age. Immigration into the country can be long… and I mean LONG! If you're not one of the first off the plane and down to the desks, expect to be waiting. Plus, if flights have arrived in before yours, you're wait is going to be even longer. We have been known to wait up to an hour and a half to get through immigration, and that was at a quiet time of year — not great after a nine hour flight with kids!
Once you have got through immigration, you then head over to baggage claim with the masses. Once you get your bags you then have to then get a monorail. Yep, you heard right — a monorail to the main building to exit! This again adds more time waiting and if it's peak season, good luck.
Brit tip: Take your luggage on the monorail with you. There is an option to have your bags sent over to the main building to another baggage claim, but this takes even longer.
It's then down to the car rental desks for more queuing to pick up your car.
Brit tip: Car rental desks are't the quickest at getting you processed, and they also have been trained to try and sell you extras or unnecessary upgrades to your car. A lot of people fall foul of this because they just had a nine hour flight and are not really on the ball. If you have a prepaid car rental voucher from a tour operator, then just hand it over and say 'no' to anything they try and sell you. They soon get the message. Make sure you also check the agreement before you sign, as it has been known in the past for the occasional upgrade to be applied to your contract and billed at a later date.
Brit tip: Car rental desks will also now try to sell you a "Toll Pass" for around $5. Let me clear something up right now: this is NOT a pass that will give you unlimited access through tolls. They are merely selling you a pass to go through the express lane of a toll and then any charges incurred will be added to that pass, which you have to pay at the end of your holiday. I've heard many complaints from people saying they feel that have been "ripped off" by the rental companies. You don't need this pass at all!
Brit tip: If possible, take your own Sat Nav as most brand names like TOMTOM or Garmin have the ability to download a US Map for a fraction of the cost of hiring a unit from the rental company. Failing that, get directions to your hotel by map and then swing by a Walmart of Super Target to pick up a cheap Sat Nav. TomTom offers models from as little as $60 at Walmart with the latest US map. The beauty of this is you can take it back to the UK and then purchase the UK map and swap between the two for future visits.
Orlando International is definitely a gorgeous airport, but where it is so vast it can be confusing to the most frequent of flyers!
<script async src="//pagead2.googlesyndication.com/pagead/js/adsbygoogle.js"></script>
Continue to the next page to see why I love Sanford International Airport.[page]Why I love Sanford International Airport
The main UK tour operator airline from the UK into Sanford International is Thomson, generally a cheaper airline than Virgin & British Airways.
Sanford International is a lot smaller than Orlando International and with fewer passengers through the gates. This means everything moves along at a lot quicker pace.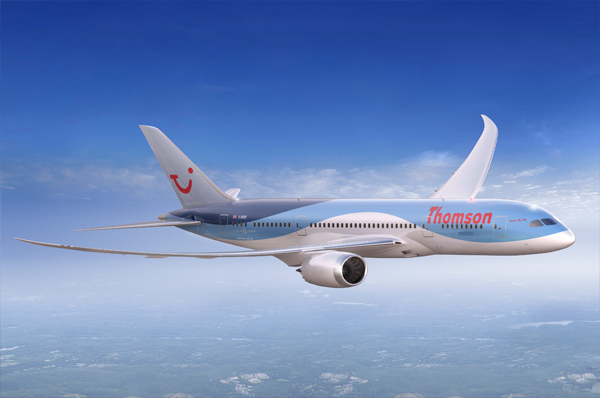 Departing the plane and getting down to immigration is always a breeze. In the times we have been through immigration it has never been busy. Never. They have plenty of officers to accommodate the passengers, and you're through within minutes.
Next up is luggage. Again, this has always been quick due to fewer passengers (versus taking an age at Orlando International). Once you have your bags, you're either picking up a taxi or collecting you rental car. The main airport building is not huge, so the trip to the car rentals is quick. Every time we have collected our car, there has been a small queue and we've dealt with within 10 minutes.
Okay, so Sanford International is a little dated, doesn't have anywhere near the amount of facilities, and is a little further from Disney than Orlando International… but who cares? You're not using the airport as a hotel, and you want to spend as little time as possible there.
The beauty of Sanford International is that it is quick and quiet. It has shops for duty free, and it also has a couple of restaurants for you to visit before the long flight home. Each time we have been to Sanford International as a family, we have been off the plane and in the car inside of 30 minutes — unheard of if you travel through Orlando International.
I can't stress how different the experience is between the airports. And when you've been a few times and had the chance to compare them, you'll understand why.
Brit tip: Not everyone knows this but Sanford International has a premium departure lounge. This is called The Royal Palm Lounge and is free to any passenger that has a Premium Economy flight with UK airline Thomson. Just show your boarding card to the receptionist and you will gain entry. Inside there are free snacks, soft drinks and two vouchers for alcoholic drinks. It also has free WIFI, movie room and games consoles. If you don't have a premium ticket for free entry, then it costs just $20 each. The lounge is never busy and has comfortable seating to relax in before the flight.
Do you think Orlando International Airport is better? Sound off below.
In the meantime, be sure to check out even more about both Orlando and Sanford Airports:
Official site for Orlando International Airport
Official site for Sanford International Airport
Planning a vacation to Orlando?
Want to skip all the work and just price out a vacation to Universal Orlando? We'll find the best deals for you – for free (seriously.) Learn more, or check out some of the current deals: