Here's the Orlando theme-park news you need to know for November 1 – 7.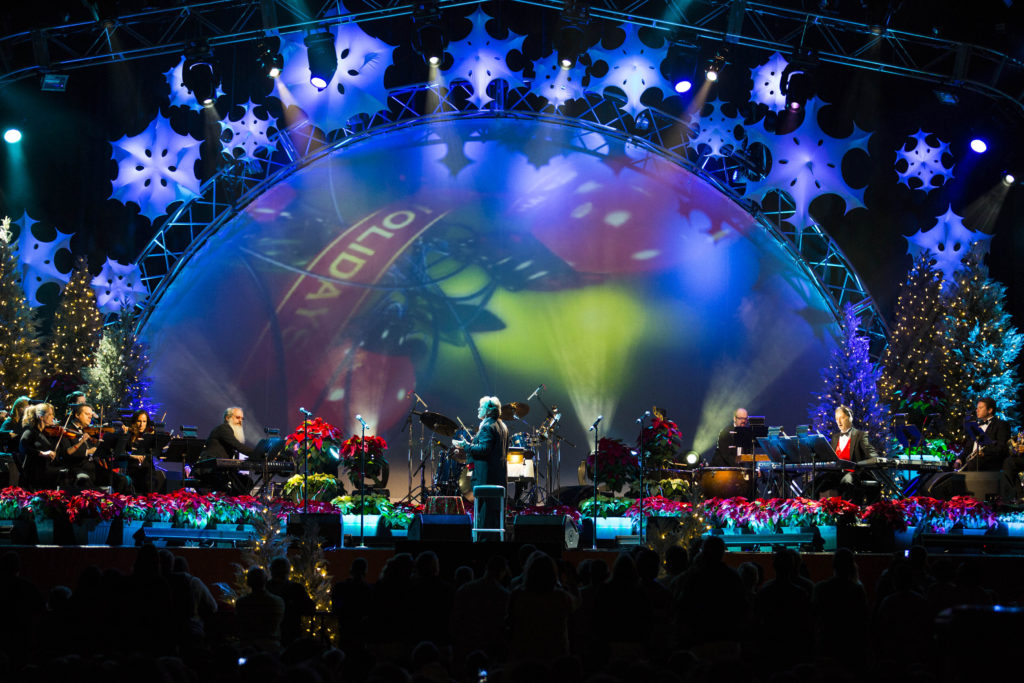 1. Mannheim Steamroller Rolls Back into the Holidays
Universal Orlando Resort is gearing up for the Holidays. This week, they announced that several beloved elements of the Holiday season are indeed returning. The biggest return? The Mannheim Steamroller concerts. These concerts will take place on December 4, 5, 11, and 12 at the Music Plaza Stage in Universal Studios Florida. Access is included with park admission.
Check out our article for what else is coming back for the 2021 Holidays at Universal Orlando Resort.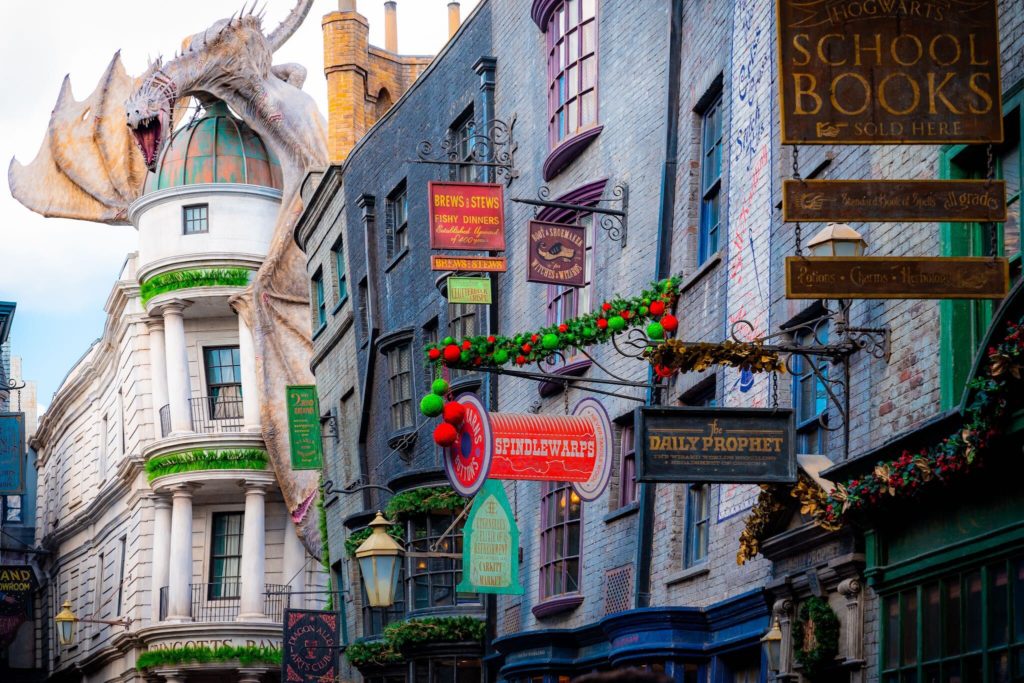 2. Happy Christmas, Harry!
Temperatures dropped and evidence of Horror Nights was taken down, but one thing went up this week – more holiday decorations! Most notable of these festoons is the beautiful decor in The Wizarding World of Harry Potter – Diagon Alley. Is there anything better than grabbing a Hot Butterbeer and perusing holiday-adorned shops like Madam Malkin's Robes for all Occasions, or picking out a plush for a loved one in Magical Menagerie?
The 2021 Holidays at Universal Orlando Resort run from November 13, 2021 to January 2, 2022.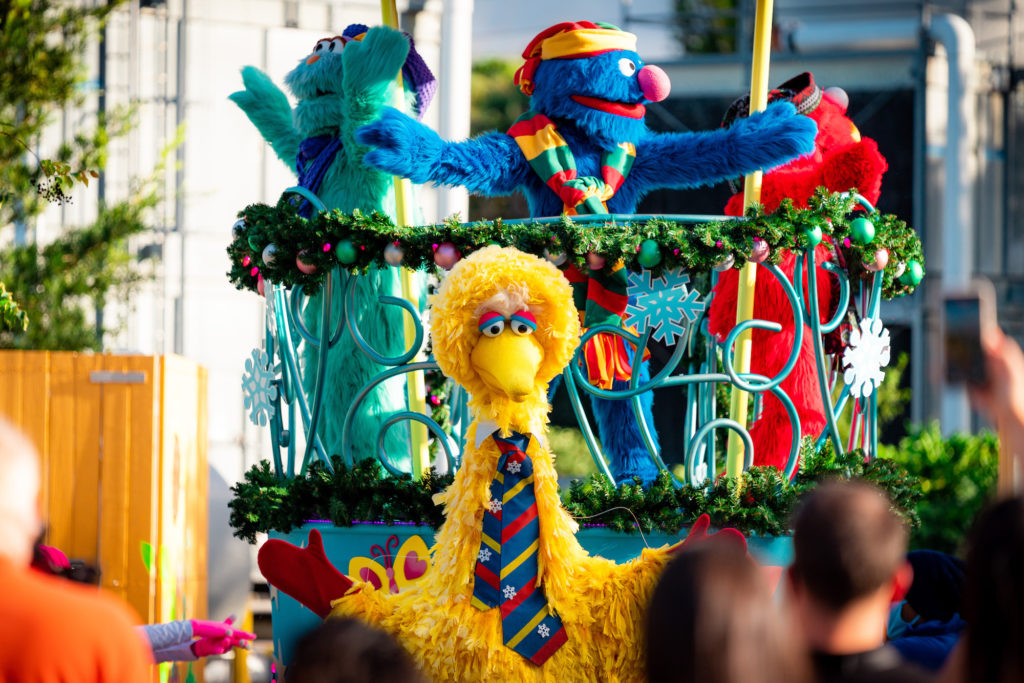 3. Elmo and Friends Welcome You for the Holidays
Christmas at SeaWorld has something for everyone. This year, a number of the guest-favorite elements of their Christmas Celebration are returning. This includes the Sesame Street Christmas Parade and Rudolph's Movie Experience. New holiday elements are an all-new nighttime fireworks presentation called "Holiday Reflections" and Elmo's Christmas Wish Show, a new show perfect for kids of all ages. SeaWorld's Christmas Celebration will also include Kwanzaa and Hanukkah Celebrations during those times.
Review our guide page for complete details on SeaWorld's Christmas Celebration.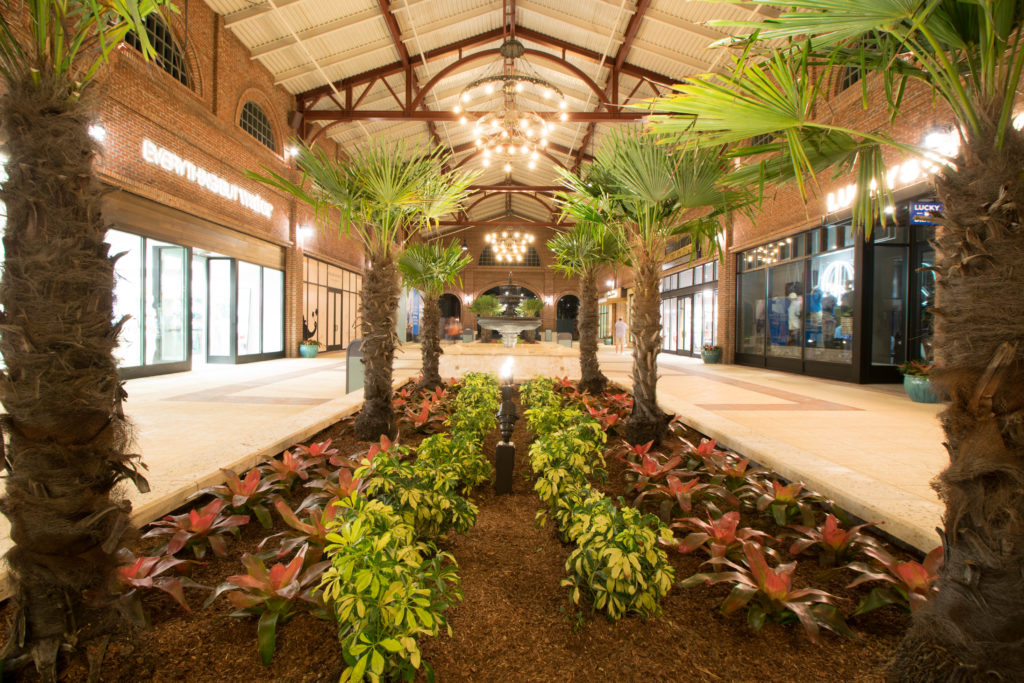 4. EARidescent New Merchandise
The EARidescent Collection is starting to emerge in the parks and at the World of Disney store in Disney Springs. This shimmering collection of ears, shirts, hats, and more is sure to bring some extra sparkle to the holiday season. The EARidescent Collection brings us one step closer to all the 50th Anniversary Merchandise being available – the last of which is the Luxe Logo Collection, which should be available later this month.
Check out our article here for the full lineup of Disney 50th Anniversary Merchandise.
5. runDisney Debut Weekend
For the past few days (starting on a rainy Friday morning) thousands of runners have once again returned to Walt Disney World Resort for the first time since 2020. By all accounts, the Disney Wine & Dine Half Marathon weekend at EPCOT was a success, and runDisney made further announcements by revealing the themes and distances for the Springtime Surprise Weekend in March. The Expedition Everest 5k (a nighttime run), the Race for the Taste 10k (which is Ratatouille inspired), and the Twilight Zone Tower of Terror 10-Miler are all on the agenda for the weekend of March 31, 2022.
That's it for this week's news. See you at the parks!