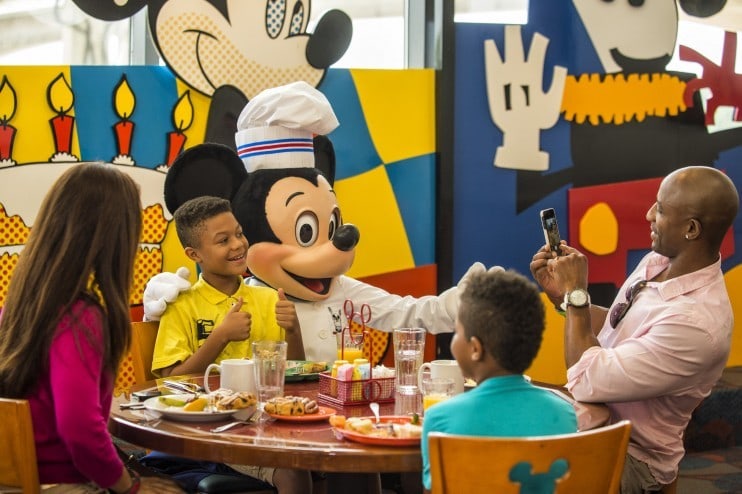 If you're planning on purchasing the Disney Dining Plan anytime soon for your vacation to Walt Disney World, be prepared to spend a little more. The theme park resort has increased prices for the Disney Dining Plan across the board.
Here is a breakdown of each Disney Dining Plan tier price increase:
Quick Service Plan
The Quick Service Plan, which features two quick-service meals and two snacks per person per night, saw a price increase of 9% to $48.19, up from $44.13 for adults, and a 9% increase for the kids ages 3-9, which is now $20.88, up from $19.04 last year.
Regular Dining Plan
The Regular Dining Plan, which includes a one table-service meal, one quick service meal, two snacks per person per night, and a refillable mug for each person, saw an 8% increase to $69.35, up from $63.70. For kids 3-9, the price went up 9% to $24.95, up from $22.85 last year.
Deluxe Dining Plan
The top of the line dining plan, which features three table-service meals and two snacks per person per person per night, and a refillable drink mug, saw a 3% increase to $106.68, up from $103.57, and the kids price went up 9% to $38.75, up from $35.49 last year.
You can view more details about the Disney Dining Plan and purchase it on the official website, found here.
These price increases come just over a week after both Universal and Disney raised ticket prices at their parks. Both parks have massive expansions under construction, from Pandora – The World of Avatar at Disney's Animal Kingdom and the new Volcano Bay water theme park at Universal Orlando, both which are opening later this spring.
For the latest news, tips, and more at Universal Orlando, Disney World, and other Orlando attractions be sure to follow Orlando Informer on Facebook, Twitter, and Instagram.