UPDATE (3-13-17) Walt Disney World has extended this event until September 24 2017 at Disney's Contemporary Resort.
Walt Disney World announced a new seperate ticketed event today called Sip, Savor, Sparkle. The event will take place at the California Grill at the Contemporary Resort, which is located on the 15th story of the resort.
The event begins an hour before fireworks at the Magic Kingdom where guests will be taken into private banquet rooms where they will be able to dine on sushi rolled by California Grill sushi chefs, a variety of flatbreads and other small plates. There will also be a complimentary bar featuring craft beers, California wines, cordials and coffee.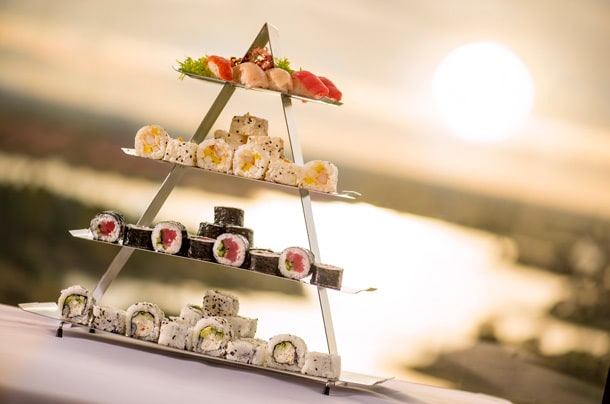 Minutes before the fireworks begin, guests will then be relocated to a private observation deck where they will be able to view the nighttime festivities of Magic Kingdom. After the nighttime festivities conclude, guests will be able to enjoy desserts including chocolate confections and fruit tarts.
The event will take place on Thursday's from February 26 to March 26. The event costs $99 and includes complimentary valet parking.
Don't forget, Magic Kingdom's new fireworks show, Happily Ever After, kicks off on May 12.
For the latest news, tips, and more at Universal Orlando, Disney World, and other Orlando attractions be sure to follow Orlando Informer on Facebook, Twitter, and Instagram.