Updated 05/16 7:00 pm: Universal has released even more pictures from Volcano Bay! You can find them at the bottom of this article.
Volcano Bay will open in just nine days – which means it's about time to learn some new information about Universal Orlando's water theme park, yes?
Luckily for us, CNN has been given an exclusive tour around the facilities, and its write-up has provided tons of new little clues about what experiences await us when we enter Volcano for the very first time. While most of these details aren't big, earth-shattering revelations, they're still cool little tidbits that help answer some lingering questions – and, of course, to help us get even more excited for our impending Polynesian-flavored vacation.
(Note: there is one reveal that will turn heads…)
1. Entering the park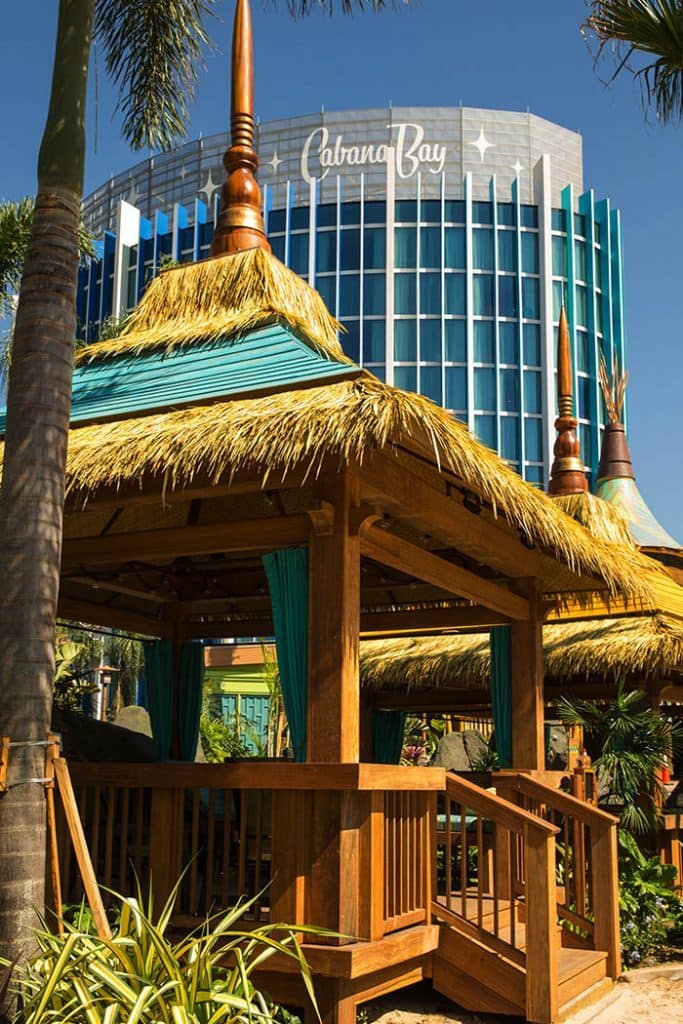 Volcano Bay's entrance area holds no ticket booth or turnstiles; instead, it is a heavily-themed environment with totem poles, water features, and ukulele music. A concierge area sits nearby, which is actually vital to the park's infrastructure – all those guests who have rented either a private cabana or Premium Seat will be personally guided to their home-away-from-homes for the day by a concierge.
Another little nugget: team members will greet visitors with the Maori saying kia ora, which literally means "be well" but which colloquially serves as a salutation, farewell, and expression of thanks, according to the all-knowing Wikipedia. This, of course, fits into the park's elaborate backstory, which sees the Waturi people – the fictitious founders of Volcano Bay – travel all across Pacifica in an effort to find Kunuku, the legendary fish goddess, who will lead them to a new home.
Finally, before departing this introductory section, guests will need to grab their TapuTapu wearable, which they'll do by scanning their fingerprints – the very same process, it sounds like, that annual passholders already engage in every time they visit the two theme parks.
2. Volcano odds and ends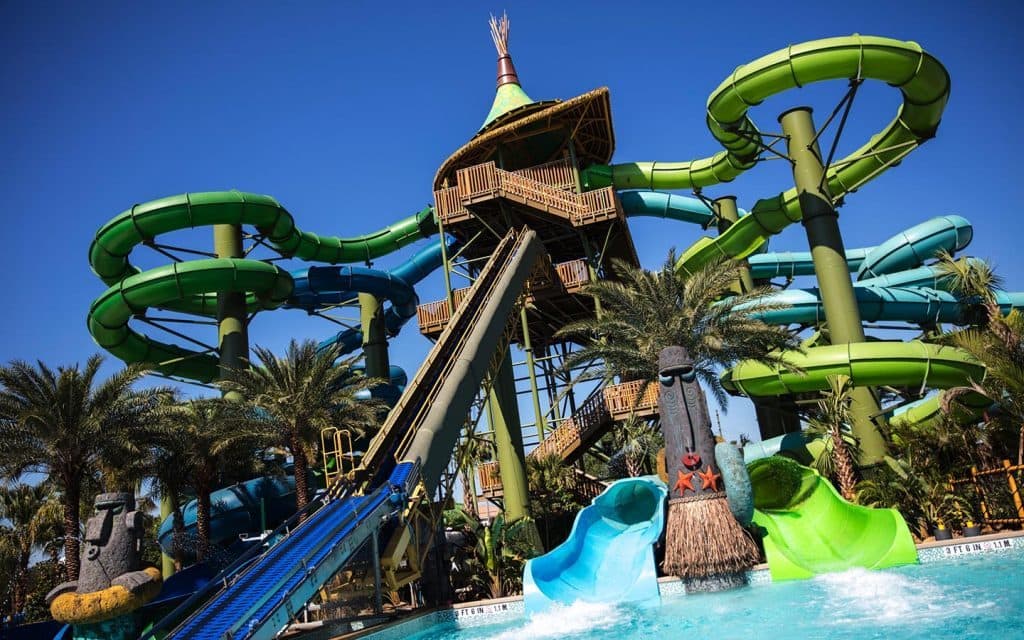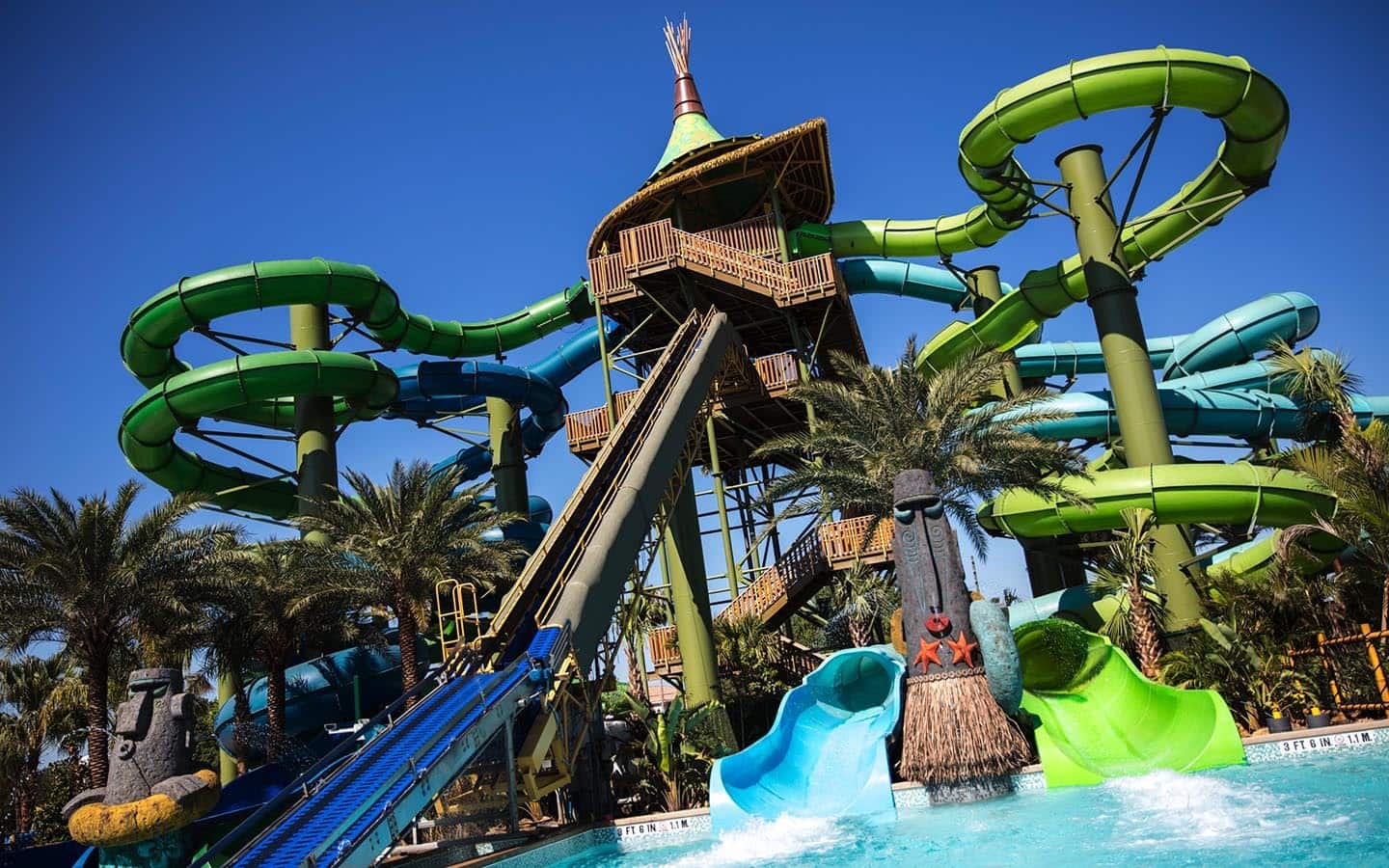 CNN strings a whole host of little gems throughout the length of its article, ranging from the casual dropping of a theming detail to the small peek into Volcano Bay's attractions. We've collected the most interesting of these morsels into this handy, dandy buffet-style list:
Waturi Beach – the wave pool located here will stretch out longer than a football field and will produce nine different types of waves throughout the day, ranging from the traditional "rolling" variety to crisscross ones that collide into one another. It should make for an always-new experience throughout the length of your stay. Furthermore, the beach itself was deliberately positioned so that it will always remain in the sun, no matter the time of year.
Krakatau Aqua Coaster – thanks to the flagship ride's usage of linear-induction-motor technology, guests won't have to climb up a tower to board the attraction; instead, magnets will launch the four-person rafts up the volcano – and then, of course, back down.
Locker rooms – there will be four of these located all throughout the park, to ensure that guests will never have to hoof it too far from their current position. Even better, TapuTapu will be able to open these lockers with a simple swipe.
Theming – every rock in Volcano Bay points towards Krakatau, the volcano. It's a small-but-immersive touch and speaks of plenty more to be discovered.
Exclusive drink – Universal has partnered with Coca-Cola to create a brand-new beverage-of-choice for the water theme park: Kunuku Cola, which is described as a mixed-berry soda. (This is likely similar to drinks that have been introduced in Freestyle machines at the two theme parks.)
3. Krakatau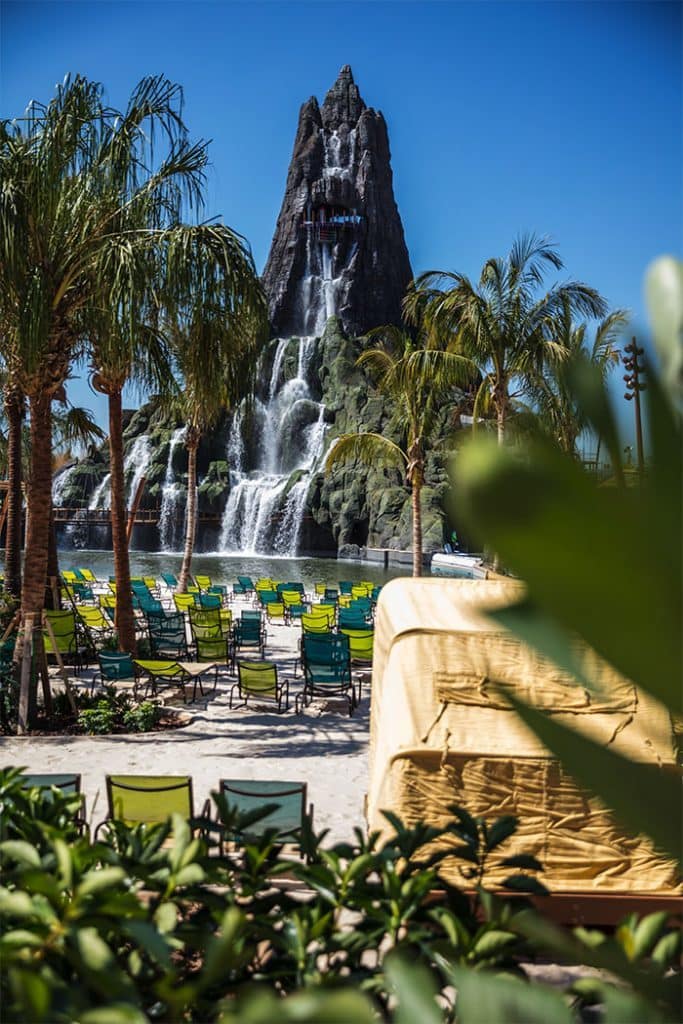 Krakatau, the 200-foot volcano that sits at the heart of the park, was designed to "look like a basalt cone that has aged over time to expose the moss-covered granite below." Universal employed 60 technicians – sculptors, painters, and metal workers – to erect the icon, a process which took nearly three years.
While that's impressive, it's nowhere near as interesting to a themed nerd as this little tidbit: Krakatau will be the center of a nightly "show." We've known for quite some time that the company plans on shining red lights on the water eruptions from the volcano's top, making it look like lava after the sun has gone down, but now comes word that there will be a third phase to this day-to-night transition – Krakatau will go from having a waterfall to a firefall to a lavafall. Better still, this "show" won't be confined to happening just once a night; Universal is hinting that it might get performed several times, probably to ensure that every visitor will be able to enjoy it.
4. TapuTapu being rolled out to the other parks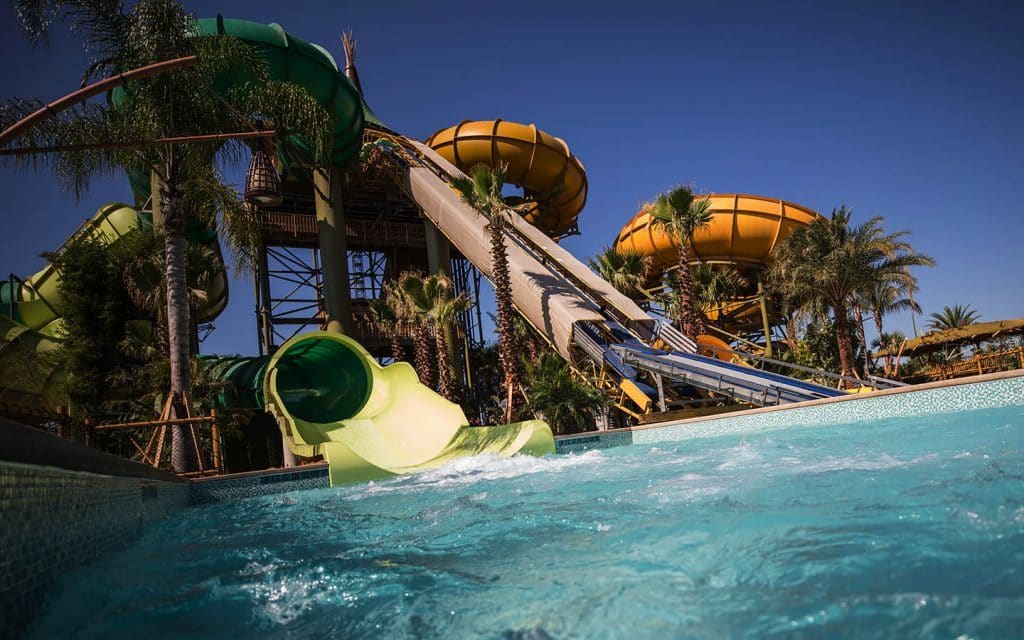 It should come as no surprise to anyone that Universal is using Volcano Bay as a testing bed for its own answer to Disney's popular MagicBands, those wondrous bracelets that serve as hotel key, credit card, theme park ticket, and RFID locator at Walt Disney World Resort.
It's unknown whether TapuTapu itself will be carried over to both Universal Studios Florida and Islands of Adventure or if a brand-new wearable will be introduced there; all Universal is saying for the moment is that "it hopes to activate purchases and roll out similar virtual-line capabilities in its other parks." Either way, however, the water park's bracelet will serve as a good stepping stone, as TapuTapu will also have the functionality of automatically uploading guests' ride photos and activating interactive experiences, not unlike The Wizarding World of Harry Potter's deluxe wands.
Jeff Polk, the vice president of water parks at Universal, put it this way:
We are doing it in a way that's beyond anything that has been done anywhere. We started from scratch with, "how do we make the guest experience better?" and then we tailored the technology to fit that.
5. There's already an expansion being planned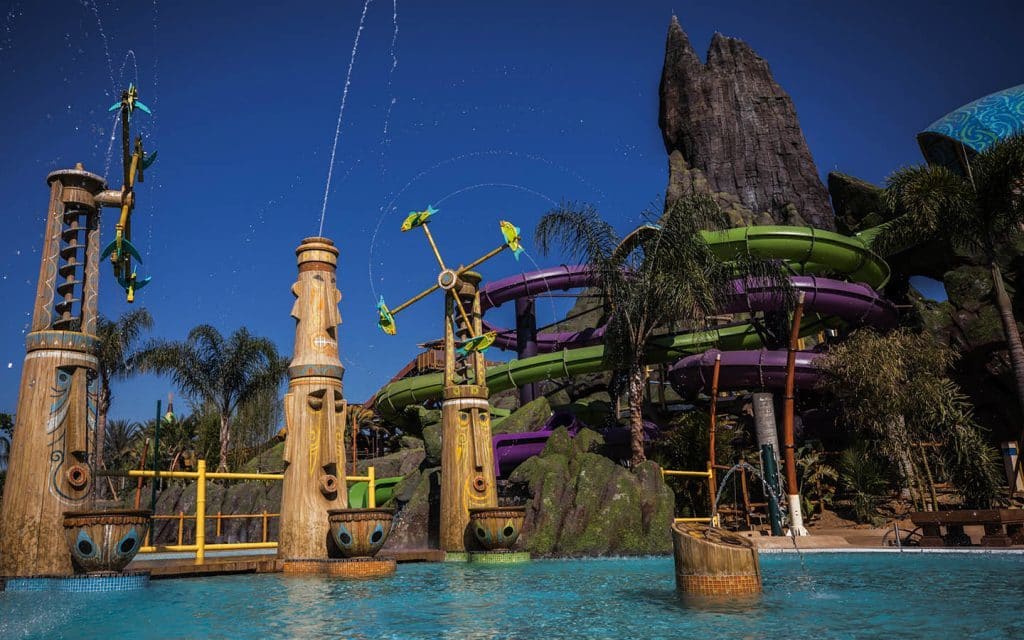 Just in case the 30-acre Volcano Bay isn't enough for you, Universal is already planning on a five-acre expansion.
While the company isn't talking specifics at all just yet, Dale Masion, Vice President and Executive Art Director of Universal Creative, had this incredibly exciting tidbit to drop: "We have a pretty darn good idea of what we'll do. It could happen quicker than we think – it could start in three weeks."
While five acres may not sound like a lot, it's actually quite a bit for a water park; that could easily be, say, two additional water slides, a bar, and an interactive experience (perhaps, even, concepts that were originally envisioned and drafted for Volcano Bay but which got cut due to budget or construction constraints). Even more intriguing, however, is the simple fact that Universal is already planning on a phase two in the first place – it's clear that the new park is meant to be an anchor to Universal Orlando's overarching growth just as much as Diagon Alley was and Super Nintendo World will be, and it's equally clear that the company is treating it precisely this way.
When combined with next summer's Aventura Hotel, who knows what this particular corner of the resort will look like in just three or four years' time?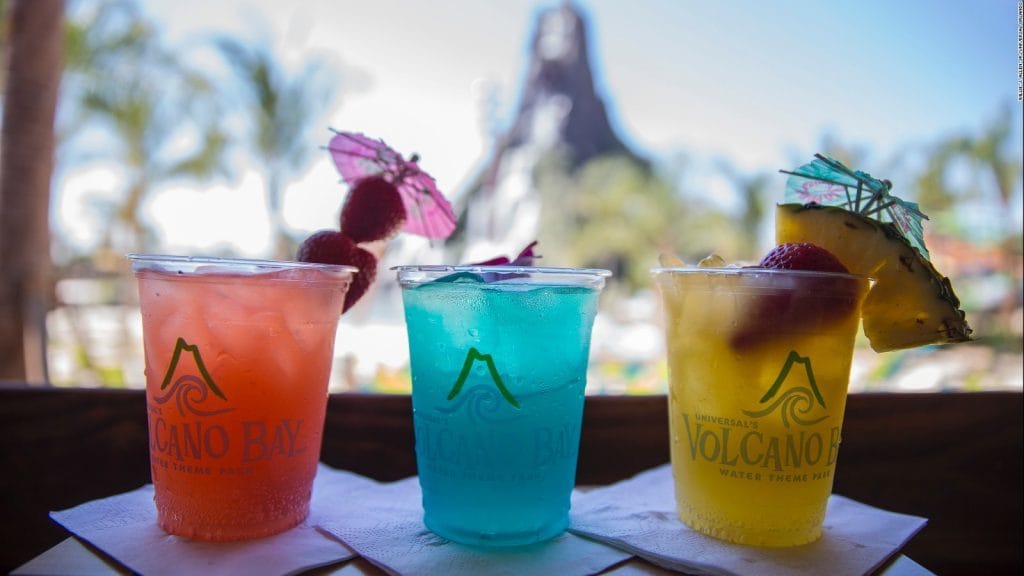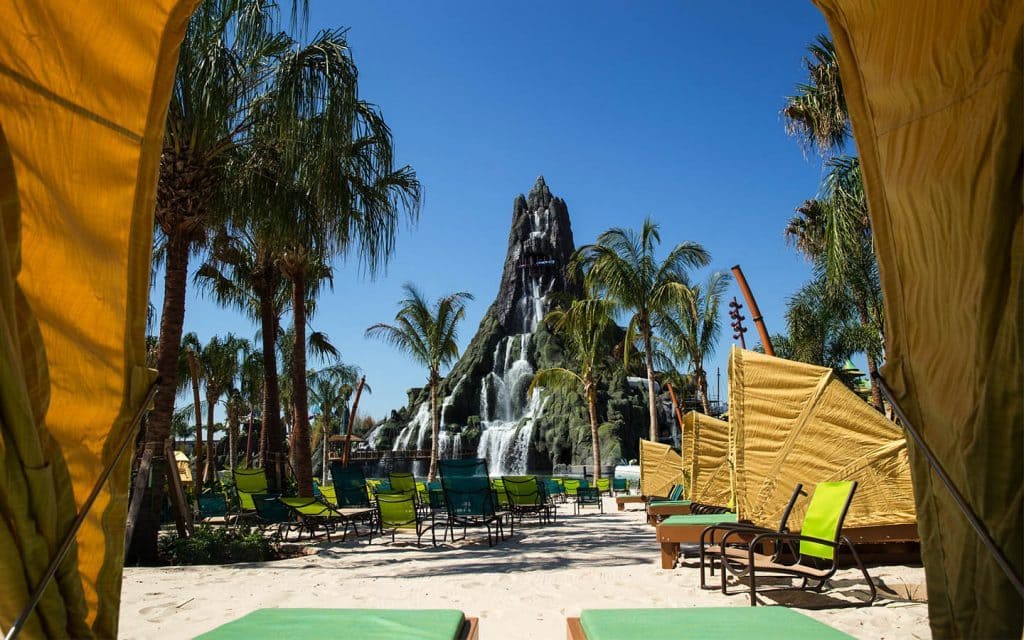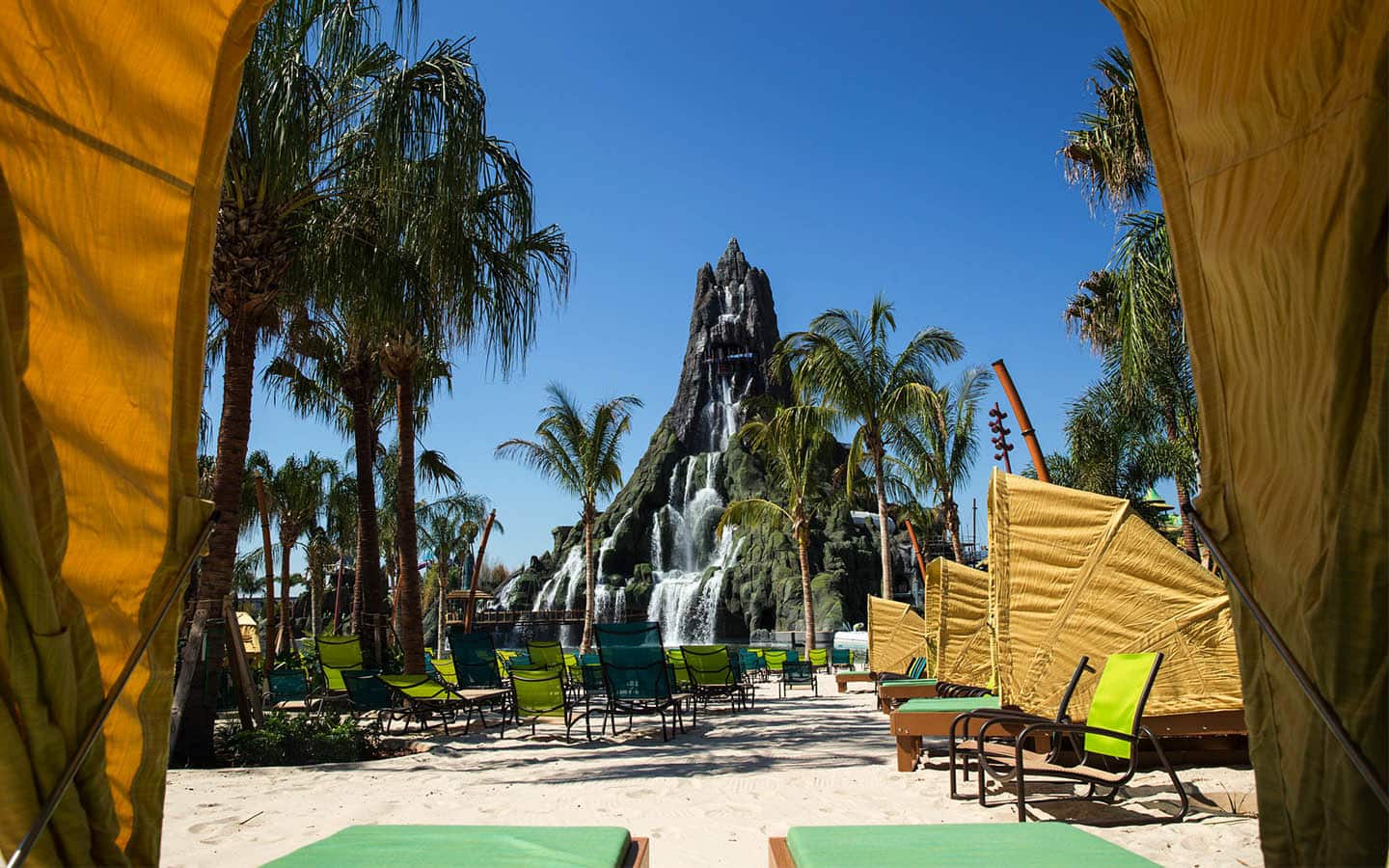 Even more pictures released
Universal delighted fans by releasing even more images on its blog. Here are the new photos: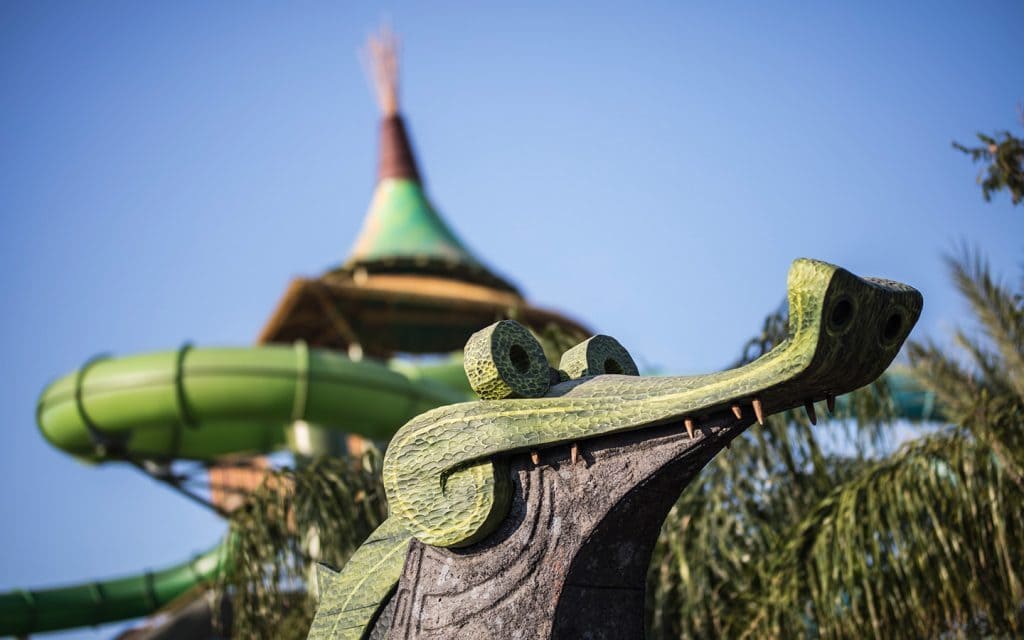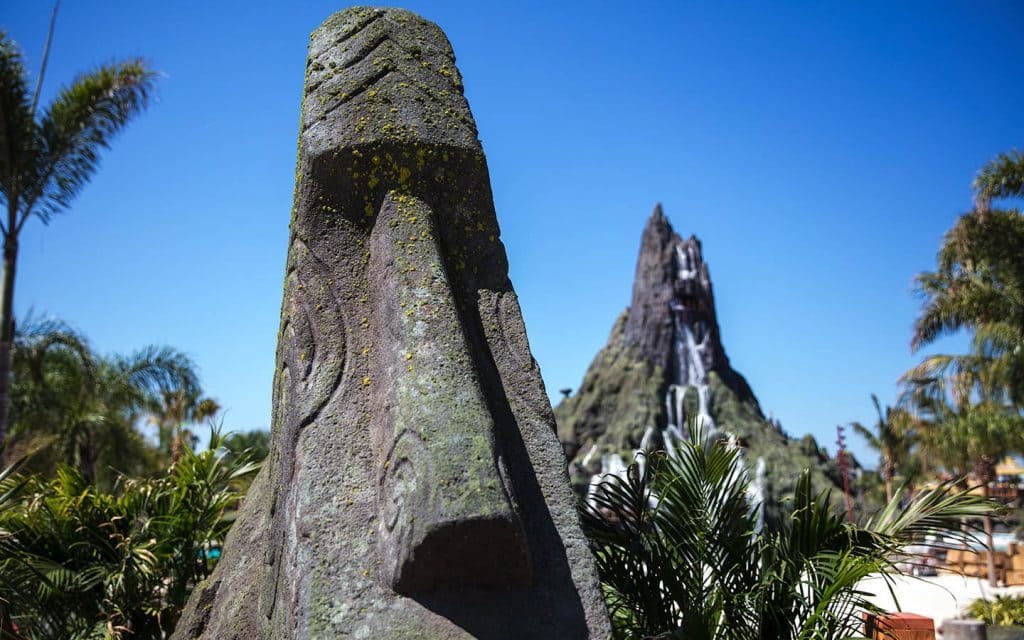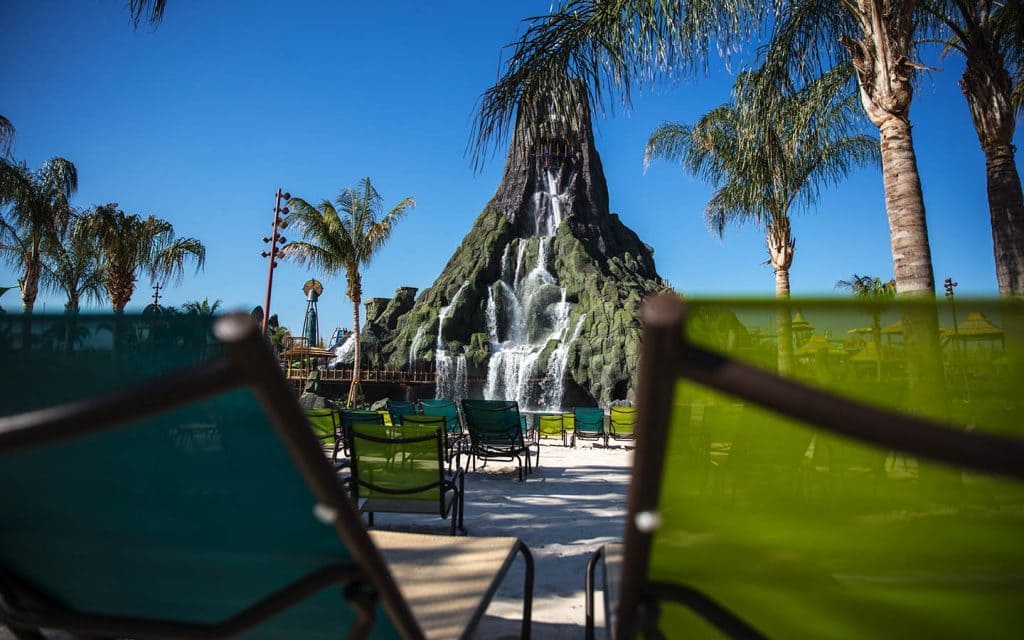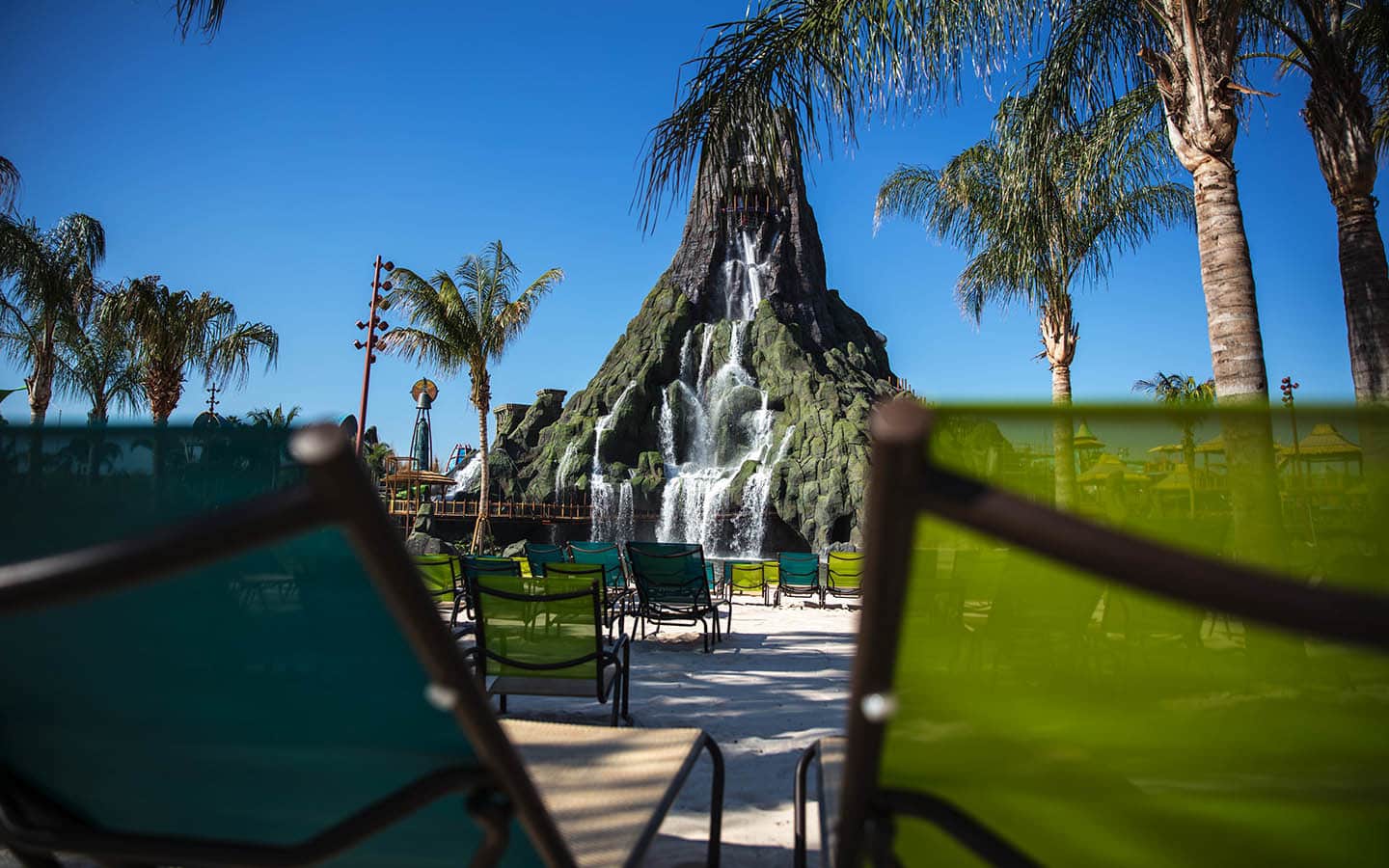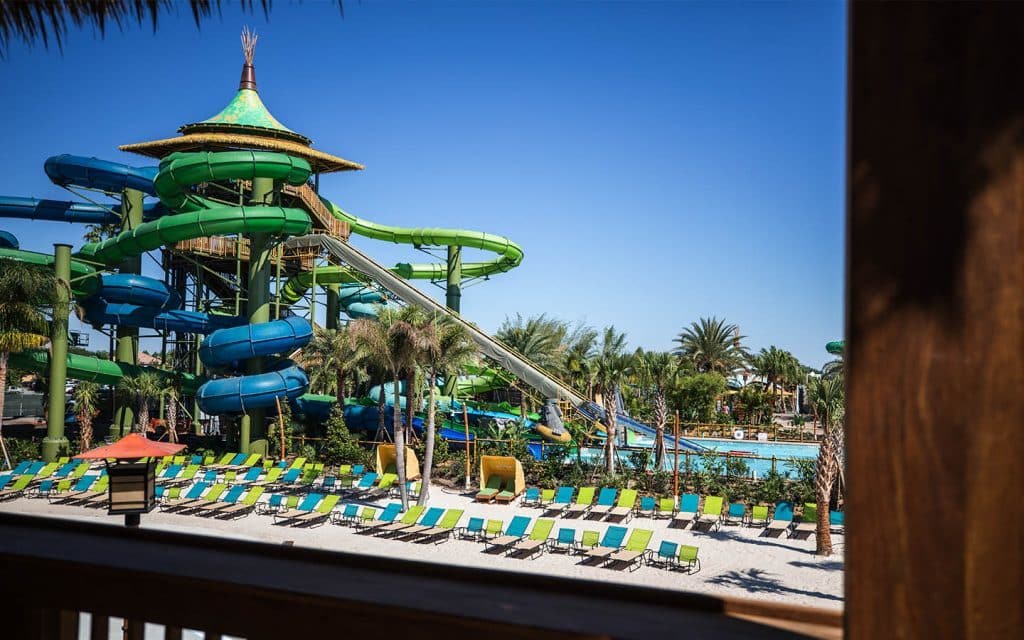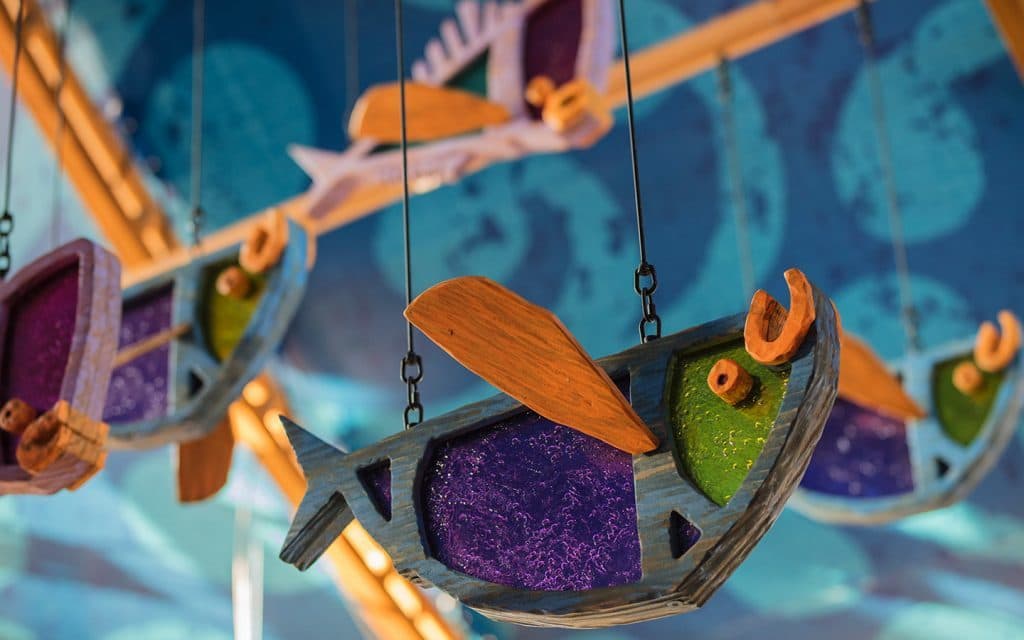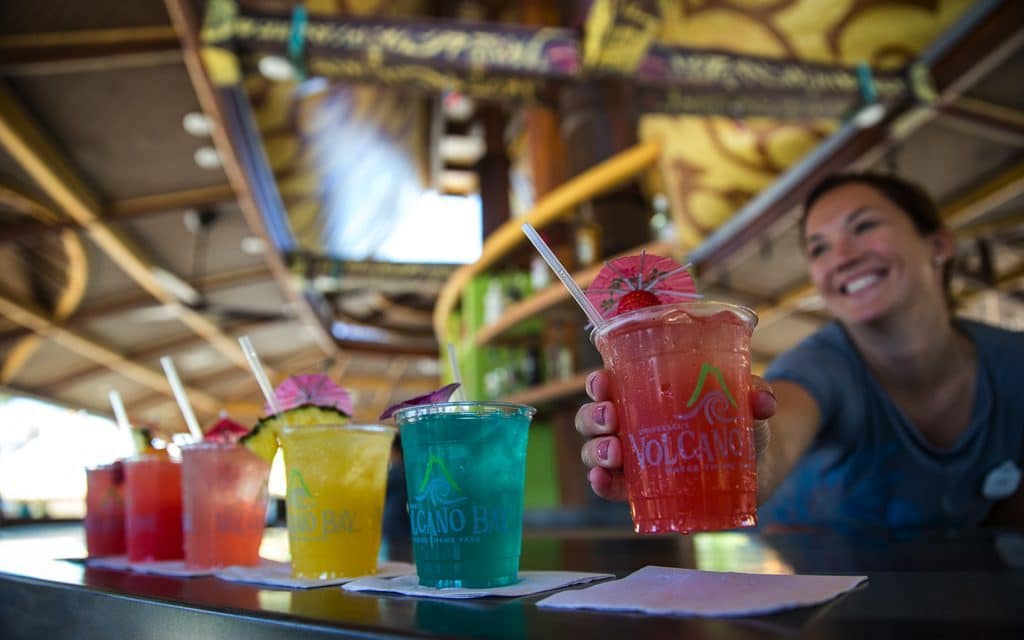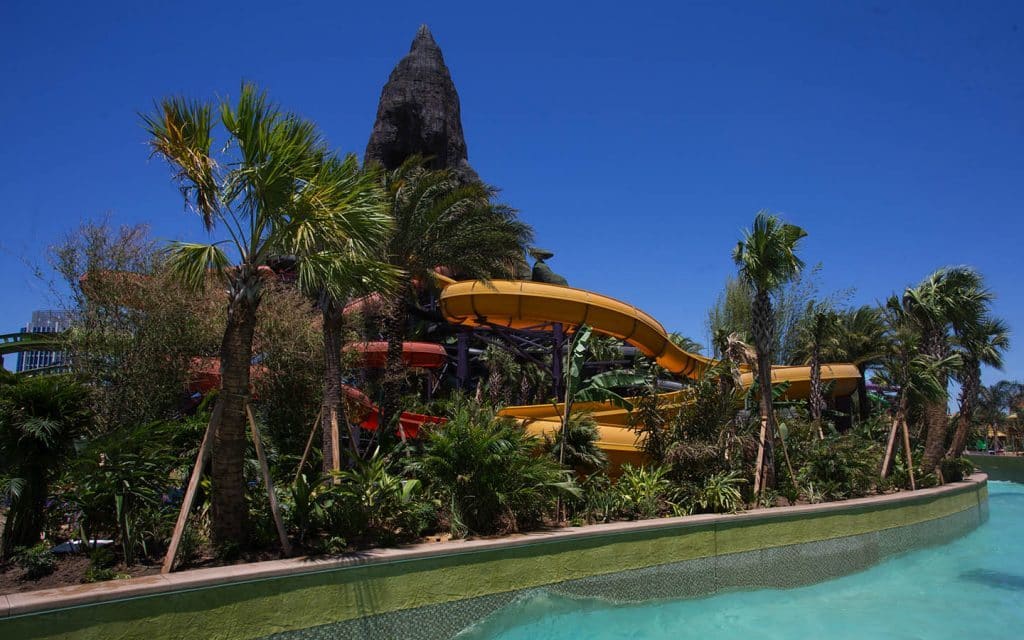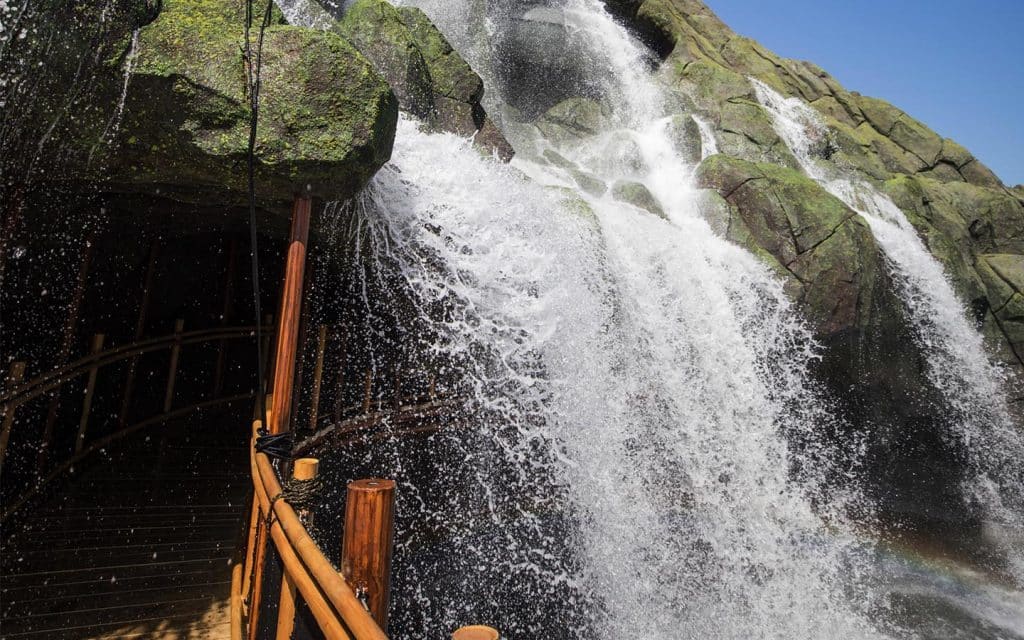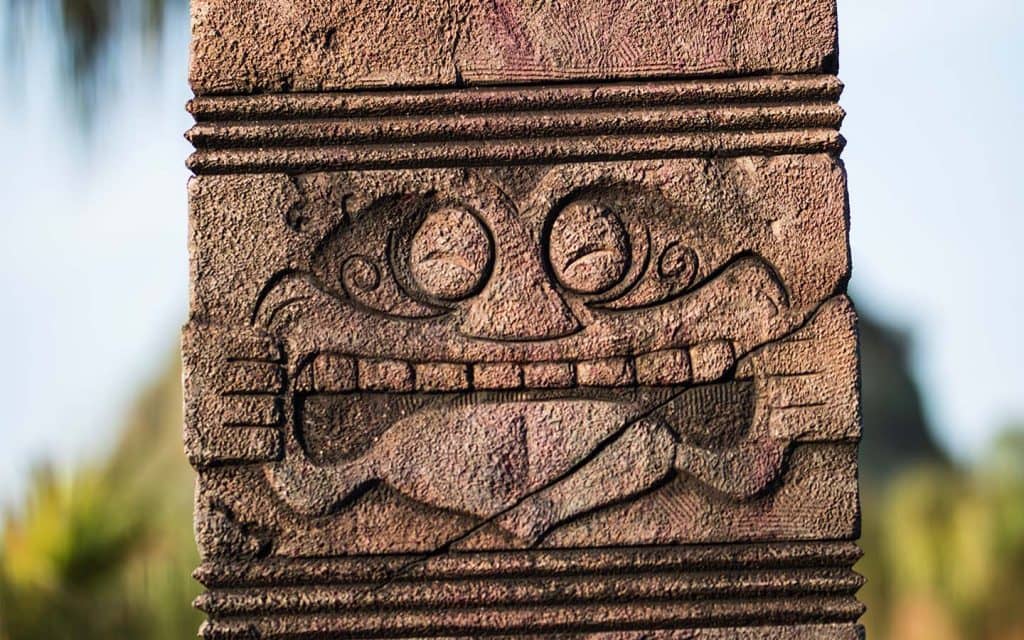 –
Learn everything there is to know about Volcano Bay in our Universal Center, including insider's guides on how to purchase tickets, rent cabanas, and use your new TapuTapu wearable.
And for continuing coverage of Universal Orlando's third park, be sure to follow Orlando Informer on Facebook, Twitter, and Instagram.