With only two weeks to go before Volcano Bay's grand debut, Universal has just today unveiled the new water park's merchandise, one of the very last unknown elements left in its lineup. (Speaking of which: if you've missed out on Volcano's amazing backstory or even more incredible food, be sure to check out our previous, in-depth coverage. You need to be prepared to splash and play confidently, right?)
Although the company only introduced the very tip of the souvenir iceberg, there's still enough to sink our teeth into and to start allotting our vacation money for.
The merchandise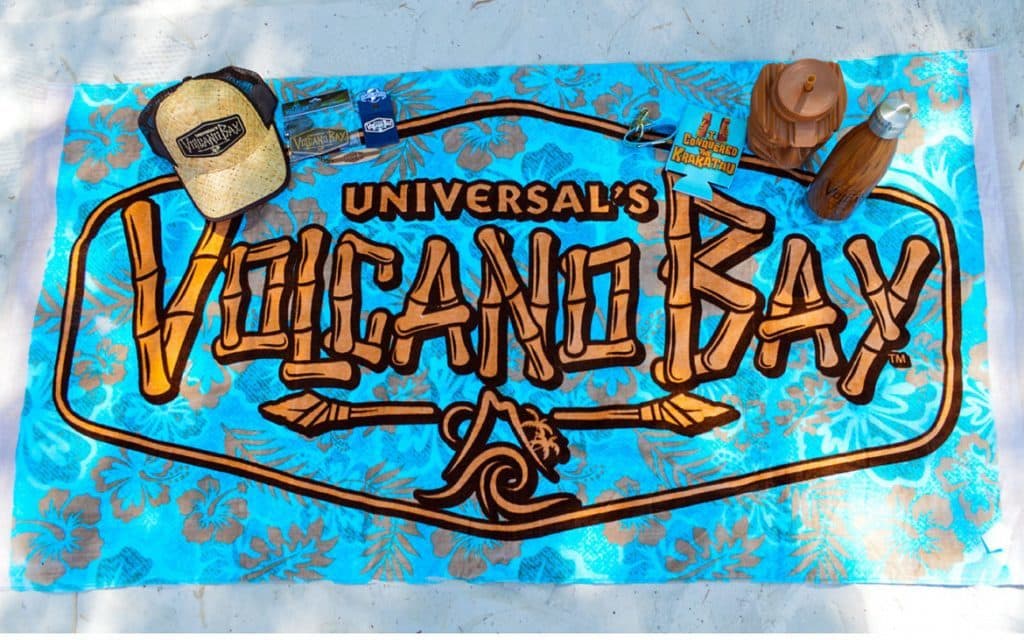 All the merchandise revealed thus far is generally island-themed, fitting the Pacifica inspiration of Volcano Bay itself. The various items, however, can be categorized into several smaller groupings:
"I conquered the Krakatau"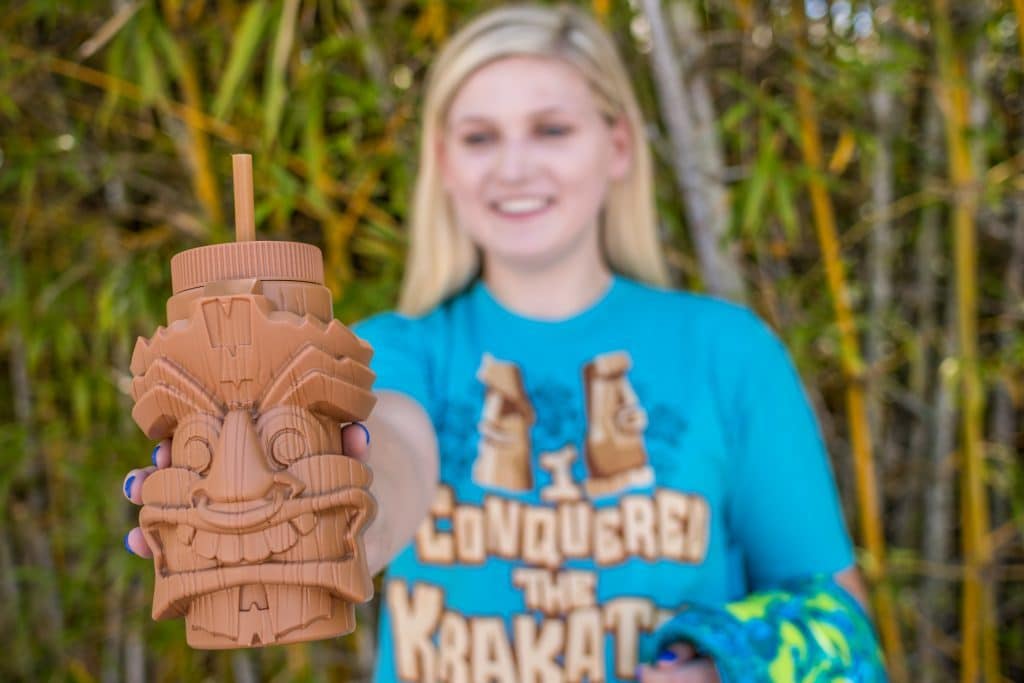 Underscoring the Krakatau area's standing as the flagship section of the park (this is where the biggest of the big thrill rides will be located, headlined by the Krakatau Aqua Coaster itself), a whole line of apparel and souvenirs will proudly display the "I conquered the Krakatau" line, including t-shirts and bottle coolers.
Kid's line
The little ones in your party will be able to purchase (well, all right – have the grown-ups around them purchase) swimsuits, t-shirts, towels, rash guards, and bottles. Expect to see lots of mermaids and, of course, tikis on all the apparel and accessories.
Tikis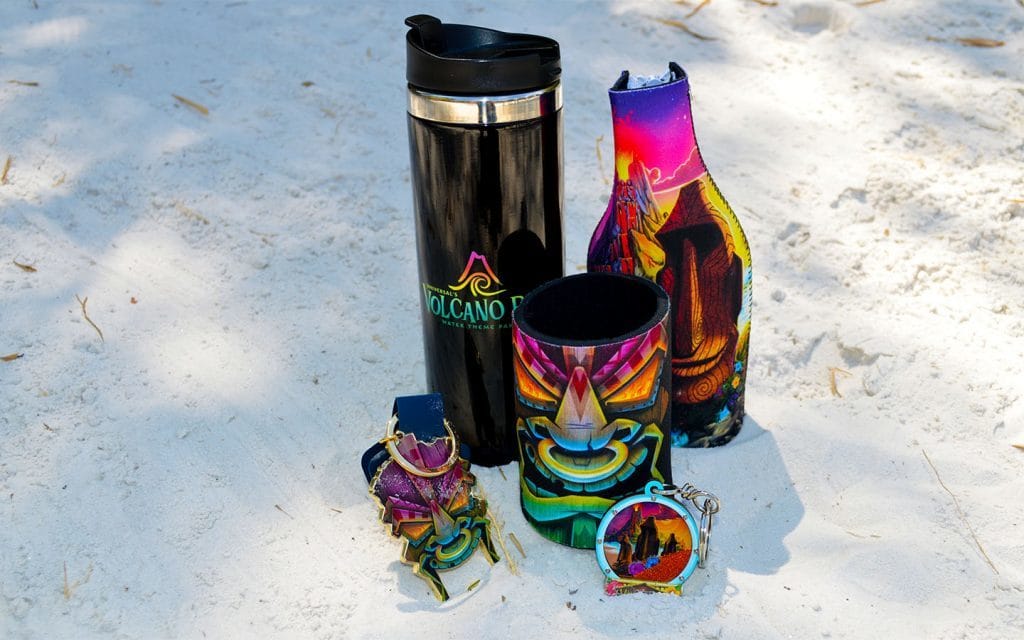 A giant swath of Volcano's merch will be devoted specifically to that ubiquitous icon of Polynesia, the tiki. Universal says that the diverse lineup – which consists of straw hats, tumblers, keychains, and tees – is based off two elements that guests will be able to spot all over the water theme park: "hundreds" of individual tiki masks (each with its own personality, including the "evil tiki") and the various buildings' thatched canopies.
(Fun fact: if you're an Universal employee, you're already able to purchase any or all of these items. Be sure to wear 'em when out and about to be the talk of the [theme park] town.)
The stores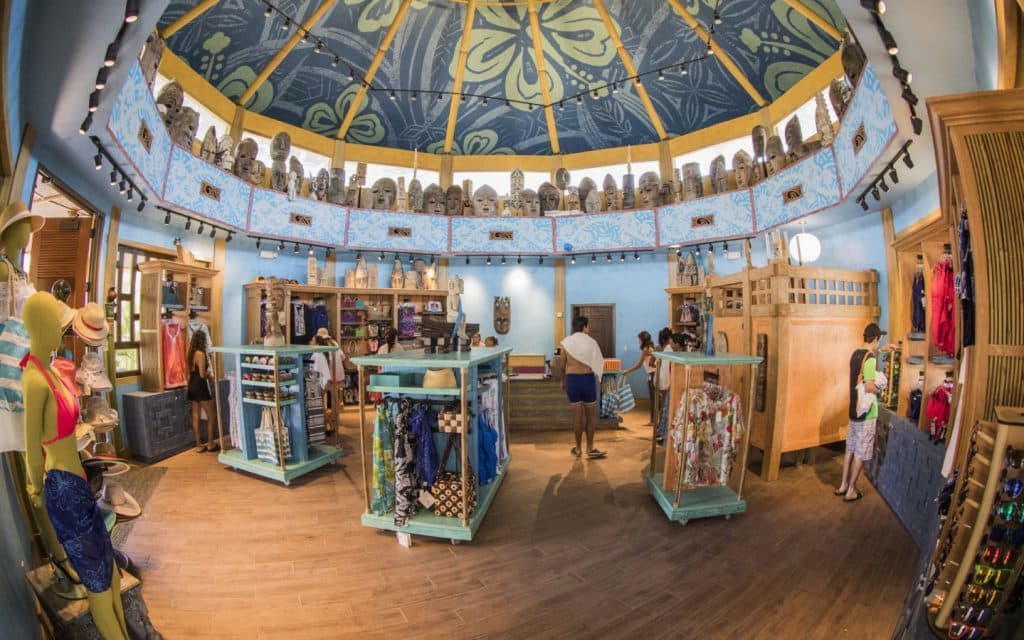 Volcano Bay will feature two big stores where you can peruse all this colorful new merchandise:
Waturi Marketplace – the swim apparel store, guests can find the men's selection in Tuku Tuku Traders and the women's in Bikini Traders (though we should probably note that there will also be a tiny array of logo items available in Tuku Tuku, as well).
Krakatoa Katy's – this is where the vast majority of Volcano Bay's souvenirs will be located.
We're not entirely sure which of the park's four areas these two shops will be situated in – or where the several stands beyond them will be stationed, to boot – but it does give us a pretty good idea of what to expect when Volcano Bay opens its watery doors on Thursday, May 25.
–
Learn everything there is to know about Volcano Bay in our Universal Center, including insider's guides on how to purchase tickets, rent cabanas, and use your new TapuTapu wearable.
And for continuing coverage of Universal Orlando's third park, be sure to follow Orlando Informer on Facebook, Twitter, and Instagram.