In case you didn't know, we spent almost the whole day at Volcano Bay today as part of Universal's media preview junket. For some six hours, we got to run around Universal Orlando Resort's third park, hopping on rides, scarfing down food, and otherwise taking in the beautiful theming that the company has meticulously designed for its tropical oasis.
It was, not to put too fine a point on it, an incredible experience. Volcano Bay is stunning, the rides are nothing short of exemplary, and the food is arguably the best at any park (theme or water) anywhere on the planet.
Need more than just generalities? No problem – we have, as you might expect, some takeaways from all that time spent with the Waturi people, and we expect that you all might be curious to hear what our first impressions are of this idyllic island getaway (especially since a number of you probably won't be able to get in this weekend at all, thanks to the holiday crowds and all).
So here they are: the four biggest takeaways from our day spent at Volcano Bay, Universal's new "water theme park."
1. It's a gorgeous park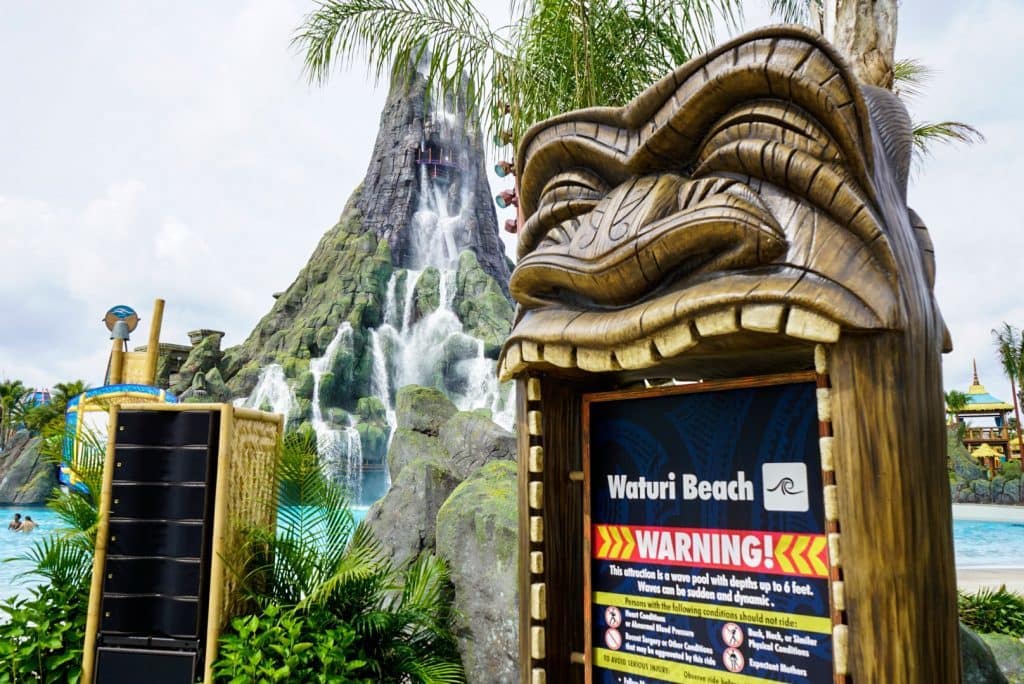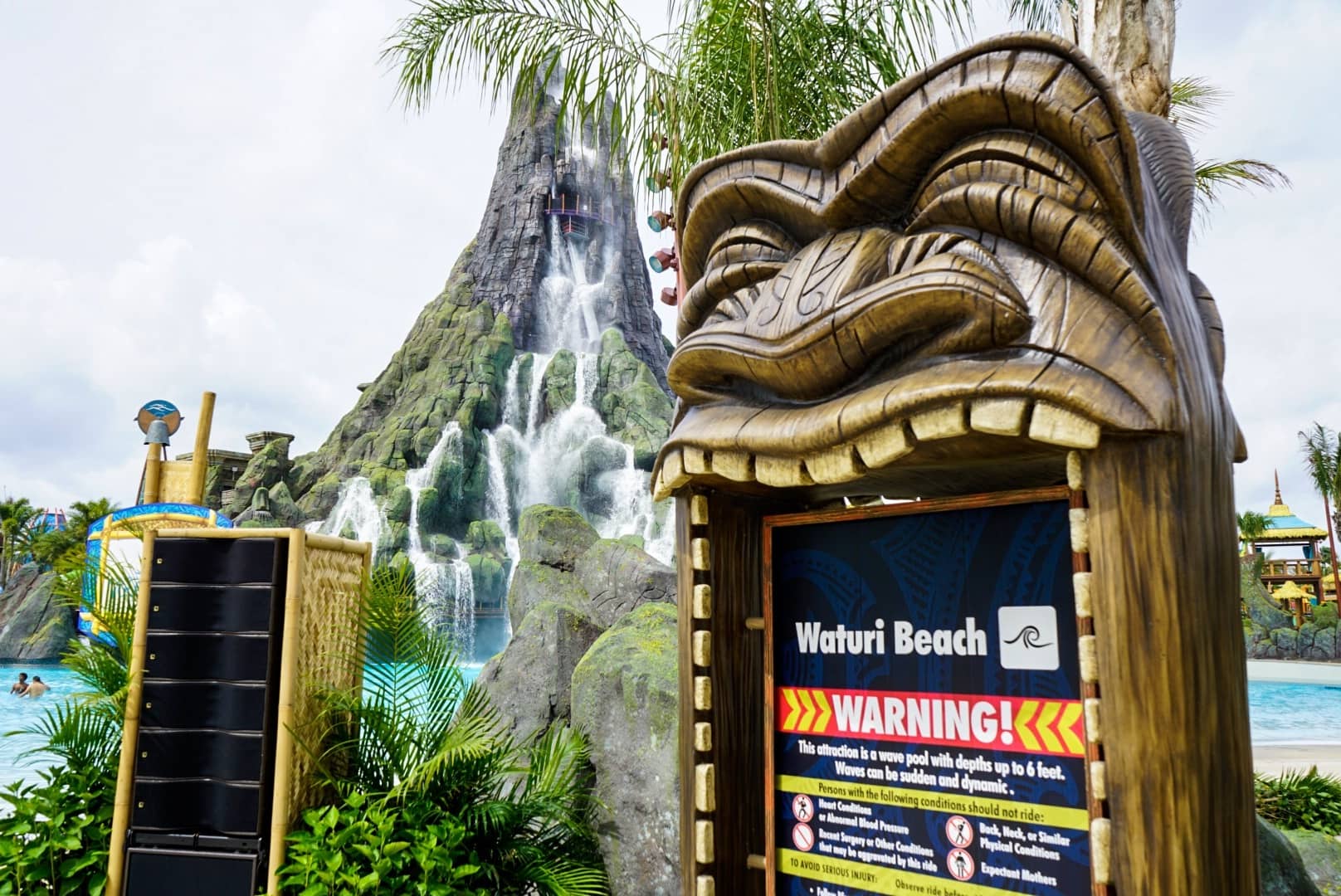 It might be a truism to say that the theming of a new theme park development – The Wizarding World of Harry Potter, Cabana Bay Beach Resort, Pandora: The World of Avatar – is detailed, immersive, and otherwise beautiful, but it holds very true with Volcano Bay. There seems to be some sort of new visual or thematic flourish at nearly every turn that takes your breath away – walking into the park for the first time, rounding that corner, and getting your very first view of Krakatau, the 200-foot-tall volcano, for instance, or noticing the way that the TapuTapu sensors light up with all the colors of the rainbow when you swipe your wearable at them (more on this in just a moment).
Here's an even better point: there was some concern among some corners of the themed online community that the park's close proximity to I-4, a major interstate, would impede upon the quality of the experience; hearing – or, even worse, seeing – traffic would tend to take one out of a Pacifica paradise, after all. But with the few exceptions of climbing the top of certain rides, such as the Maku Puihi Raft Rides, one would never know that he was standing literally just yards away from Orlando congestion. It's an impressive accomplishment.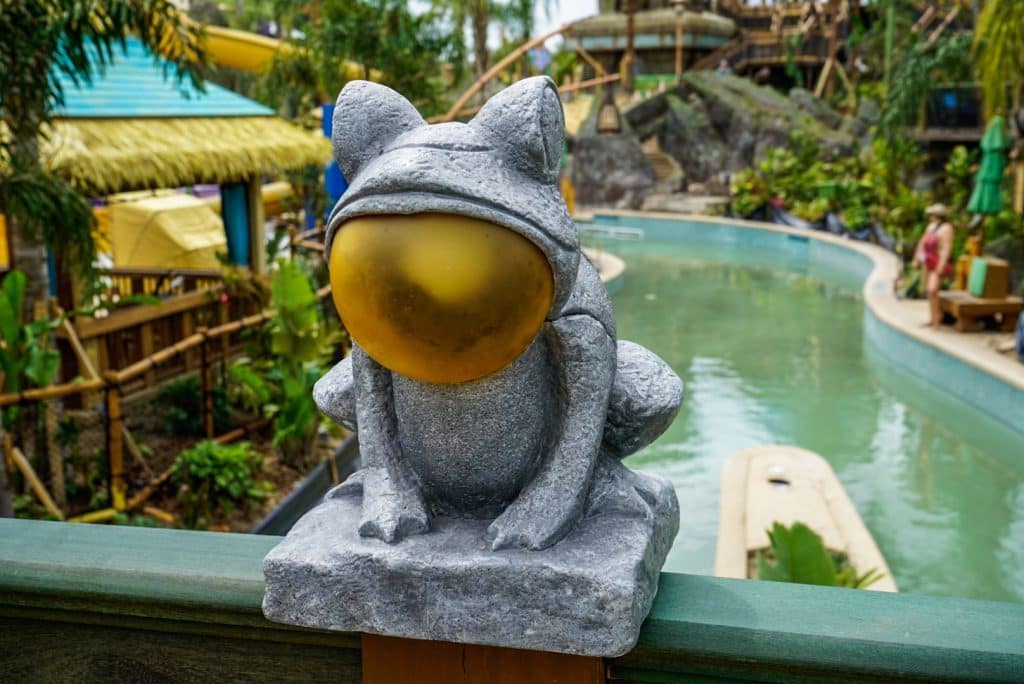 With all this said, however, we do have to address the golden-fish goddess in the room – the water park wasn't totally complete for our media excursion today. A few attractions, such as Kopiko Wai Winding River or the two children's areas, weren't open yet, the aqua coaster had some technical difficulties, and certain small, peripheral sections of Volcano Bay were still closed off (though we wager that most guests wouldn't even notice most of these). Still, since we're being honest here, we have to admit to being pleasantly surprised at just how much was finished; given all the heavy construction that was going on until literally the last minute the previous night, we wouldn't have been surprised to see large swaths of the park still swarmed by hard-hat-wearing construction workers. Much like Sapphire Falls Resort's grand opening last summer, these slight blemishes didn't do much to mar what was an otherwise exemplary experience.
Finally, we have one last observation to offer on this topic. Given how lush and verdant this place is already, we simply cannot wait to see how even more gorgeous it is once all the landscaping that has just been planted has time to take root and flourish.
2. The jury's still out on TapuTapu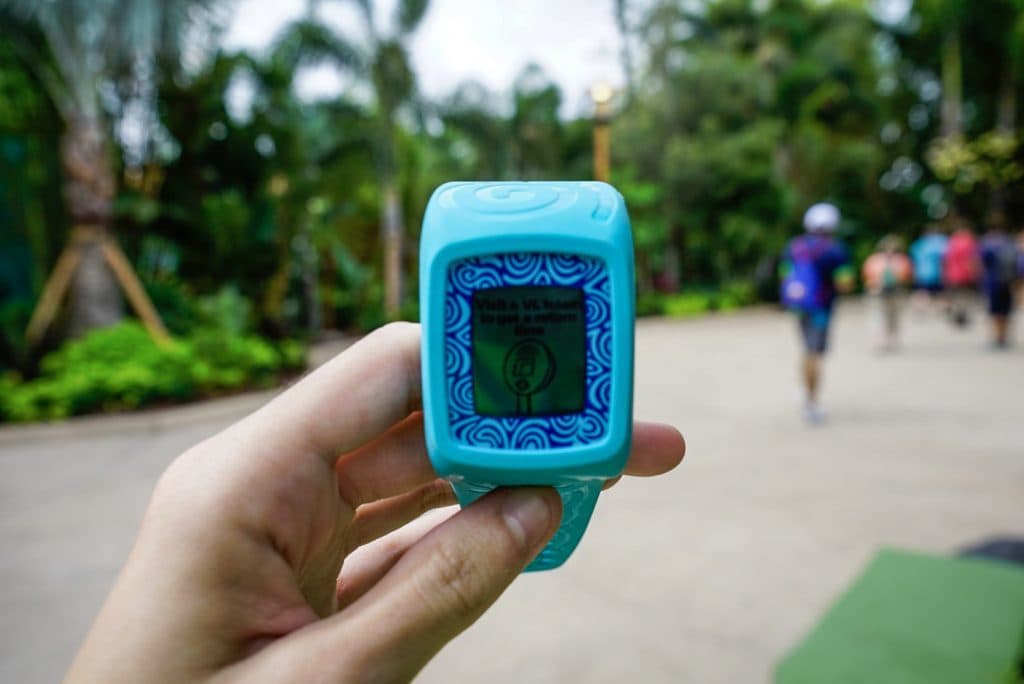 While we were given our very own TapuTapu wearable today, which lies at the very heart of the Volcano Bay experience (seriously – it holds your place for you in line, uploads your pictures automatically to your account, acts as your credit card, and more), we didn't really have a chance to use it, given that the park was only partially full and not all the attractions were up and running. As such, we're not really in a position to definitively say it either makes or breaks the water theme park, or whether – to answer a perennially popular question – it's better or worse than its Disney counterpart, the MagicBand.
(What's more, one of the few functionalities which was available to us, using TapuTapu to activate interactive experiences all around Volcano Bay, didn't work today, as all of the TapTu Play locations were inoperable. We're hoping to rectify this omission at Volcano's grand opening tomorrow morning.)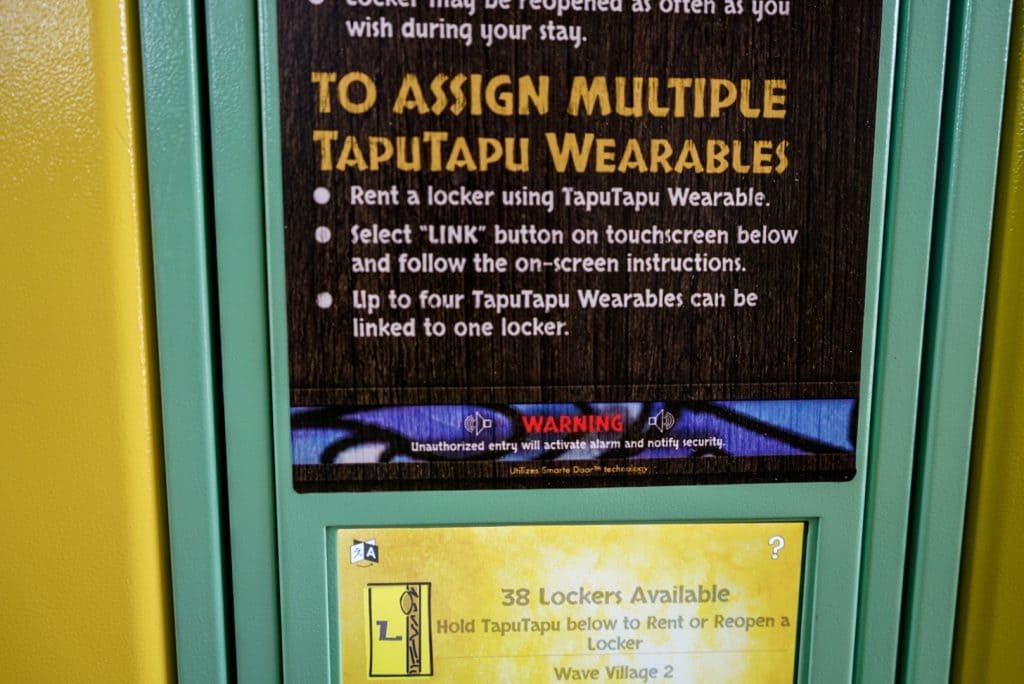 On the plus side, we can vouch for the ease and intuitiveness of one of its usages: lockers. Rather than forcing you to lug around a locker key in your swimsuit pocket the whole day, Universal allows guests to link up to four TapuTapus to a single storage unit, allowing multiple people in your party to just walk up, swipe her wearable, and then get instantaneous access to her belongings. It worked like a charm, and we wouldn't at all mind seeing this get rolled out to Volcano Bay's theme park counterparts on the other side of the resort.
As for those curious about the bracelet's overall weight, fit, and comfort, our OI entourage was divided. While it certainly is light (relative to its size, at least), it is larger than what it looks like in the pictures – we estimate that it's probably 25% bigger than an Apple Watch – which lead some of us to conclude that it could be slimmed down some more.
3. Krakatau Aqua Coaster IS a coaster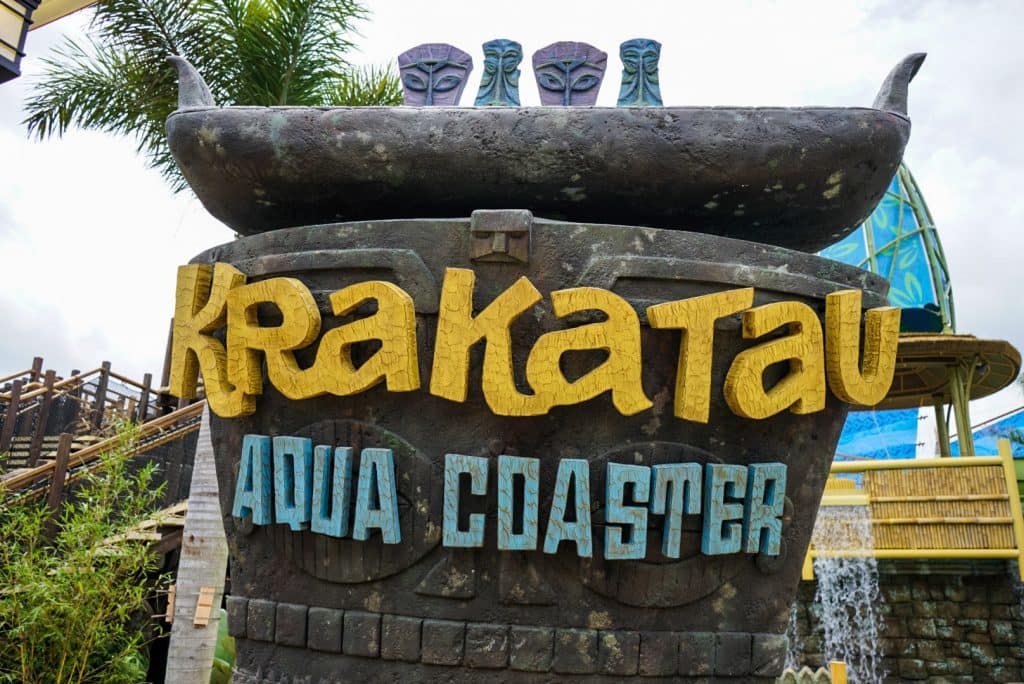 Given that Universal played coy about the top-secret ride that would serve as all of Volcano Bay's flagship attraction, Krakatau Aqua Coaster had a lot to live up to. Fortunately, it does – it's an extremely fun ride, providing a novel twist on the standard roller-coaster experience. But in order to allow oneself to fully enjoy or appreciate it, he must first get his expectations in check.
For starters, there is minimal theming; the inside-the-volcano section, which we hoped might contain dark-ride elements (very much like Revenge of the Mummy over at Universal Studios Florida), is simply an enclosed tube, and there is no narrative to speak of worked into the queue or ride experience itself – in other words, it's a straight-up roller coaster that just so happens to be situated in water instead of on a track.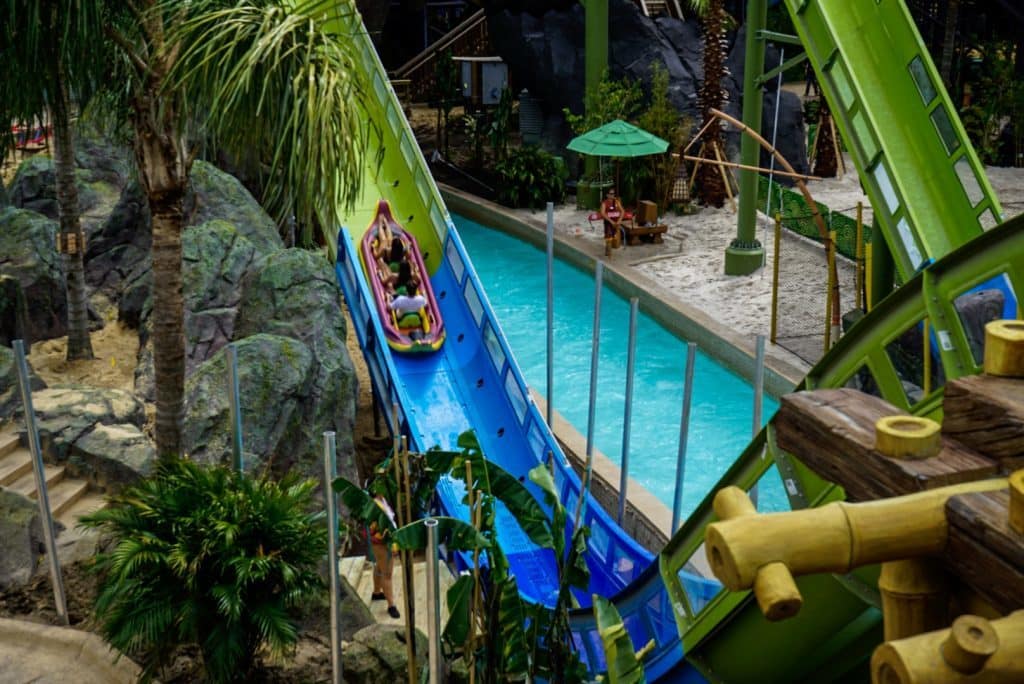 But just like your standard coaster, it's fun, especially once you realize that the greatest thrill of the ride comes from going up the hills instead of down them – Universal uses magnets (again, like Mummy) to launch the four-person canoe up a hill before sending them splashing back down, making for an unexpected (and an unusual) treat. When you add in the fact that there are several of these hills in a row, it's a blast.
And then you splash through the waterfall at the end, getting soaked and thereby capitalizing on the aqua part of the aqua coaster premise. And we can only imagine how much more atmosphere will be added when riding it in the dark…
(Oh, a brief aside – none of the three or four thrill rides that we got the chance to experience today was quite as thrilling as we originally thought it might be, with Krakatau Aqua Coaster being a perfect example. In other words: don't be quite so intimated by the sheer size or serpentine nature of some of these slides.)
4. The food really is top-notch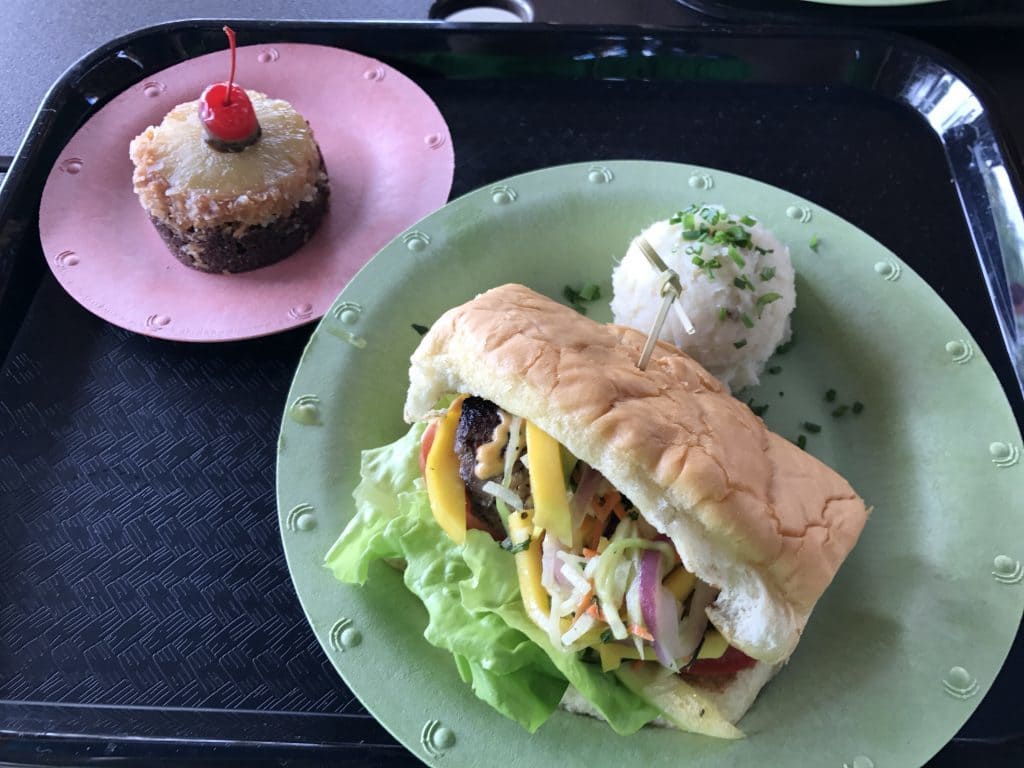 Universal has gone on for quite some time now, saying how hard it worked to make Volcano Bay's food and drink options one of the most central elements of guests' time there. We've had the chance to try out a good swath of the park's dishes before, so we already knew that, by and large, the company had knocked this one out of the gastronomical park – the offerings are tasty, original, and, quite simply, intriguing. (Some of our readers have previously said that they're fully willing to pay the price of admission just for the chance to eat at the various restaurants and bars. We don't think they're kidding – and we certainly don't blame them.)
What was new to us today was how the process works in order to get that food in the first place. After stopping quickly by Whakawaiwai Eats to check out the digs (they're fun and vibrant and just as pretty as the rest of Volcano Bay, we're happy to report), we planted ourselves at Kohola Reef Restaurant and Social Club, the premier establishment at the park, for our lunch. When we stepped up to order, an employee – not behind a cash register, mind you — asked us what we wanted to have, and then directed us to the appropriate station in which to queue. Even better, the workers even relayed our orders to the cook staff for us once we got there, although we're not certain if this particular bit will be possible when Volcano is filled with bigger crowds.
And before you ask, let's tackle some other (semi) related food questions. Yes, we enjoyed our Mango BBQ Pulled Pork and Jerked Mahi Sandwiches very much (but not as much as the Pineapple Upside Down Cake!). No, we weren't able to try out Kunuku Cooler, the exclusive mixed-berry punch drink that Coca-Cola has devised for Volcano Bay. And, yes, you could easily spend most of your day eating your cares away.
–
Still crave more Volcano Bay coverage? Fret not – we've got you covered. Our comprehensive coverage includes guides on how to purchase tickets, rent cabanas, and use your new TapuTapu wearable.
Oh, yeah – there's also all our Waturi-related updates on Facebook, Twitter, and Instagram.