Thanks to the coronavirus pandemic, the year 2020 has, of course, been an extraordinarily challenging one for Disney (the same as with Orlando's two other major theme-park operators, Universal and SeaWorld, it goes without saying). COVID-19 has not only resulted in the laying off of numerous Walt Disney World cast members, it's also affected a number of previously announced projects at the resort (and since Disney had been gearing up for Disney World's 50th anniversary for quite some time before the onset of the pandemic, there were a lot of initiatives in position to be affected).
Perhaps wishing to arrest at least some of this bad news – and to start building up the hope and excitement for next year's big birthday year, which is increasingly looking like it might actually see some type of return to normal for the tourism and theme-park industries – the Mouse House gave a pretty quick-but-expansive update at this morning's IAAPA Expo conference. (Not familiar with IAAPA? It's "the global association for the attractions industry," and its exposition every year is usually a highlight for all the themed-business players.)
Josh D'Amaro, the chairman of Disney Parks, Experiences, and Products, took the virtual floor this morning to deliver the keynote address. During his presentation, he gave something of a whirlwind international tour of the company's various theme parks, quickly touching upon one project after another – and while he didn't offer much in the way of specifics, he did manage to share some intriguing looks at a number of anticipated attractions coming to Disney World, in particular.
Unsurprisingly, the transformation of EPCOT – which was originally announced nearly two-and-a-half years ago – took up a big chunk of D'Amaro's screen time (and he didn't even include every single endeavor still going on there!). The most electrifying portion here had to be the behind-the-scenes pictures of Guardians of the Galaxy: Cosmic Rewind, the massive "family-friendly 'storytelling coaster'" that will replace Ellen's Energy Adventure. The ride vehicle – which we only recently got our first official glimpse of – will be able to rotate in all 360 degrees as it zips along the track, thereby enabling Disney's Imagineers to focus the riders' attention in any one direction at any one show element. When combined with its ability to do a reverse launch – and when combined with the rich tapestry that the Guardians of the Galaxy films provide for a themed attraction – this revolutionary Omnicoaster is all sorts of promising (just look at that track layout!).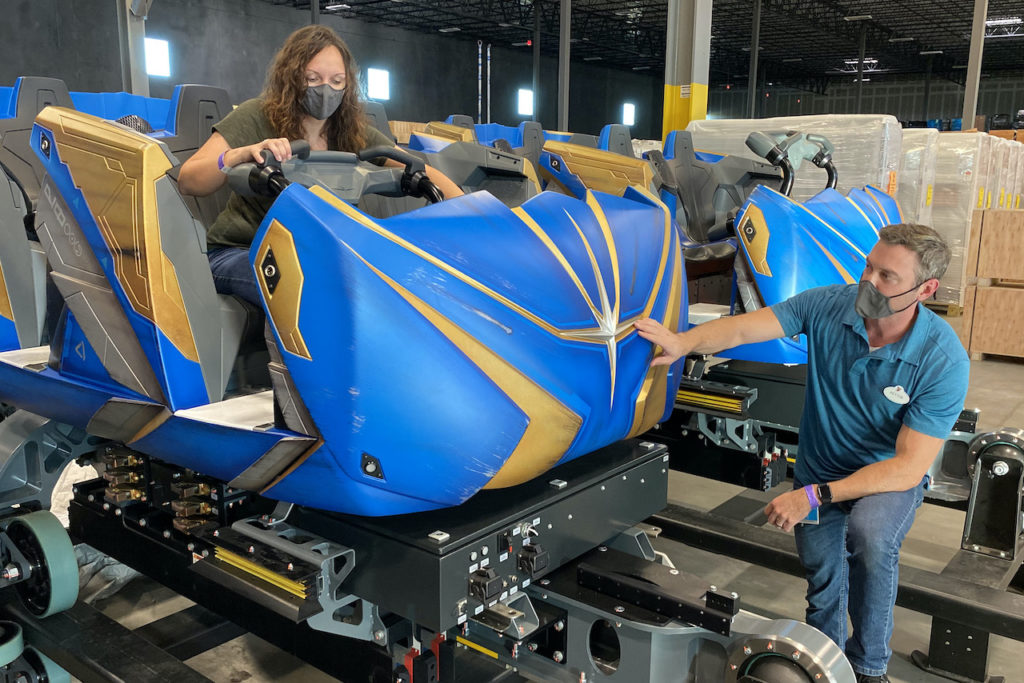 Both Remy's Ratatouille Adventure, the new ride going into the France Pavilion over in World Showcase, and Space 220 Restaurant, the high-concept eatery being installed next to Mission Space in Future World, got just the quickest of mentions, but they were still more than enough to grab our attention. Ratatouille, which is being imported from Paris Disney Resort, is now confirmed to open sometime in 2021, thanks to all the various disruptions this year has caused; Space 220, meanwhile, is looking appropriately authentic already, even with construction workers in the provided shot – you already feel as if you've traveled to orbit and are ready to dine high above the Earth.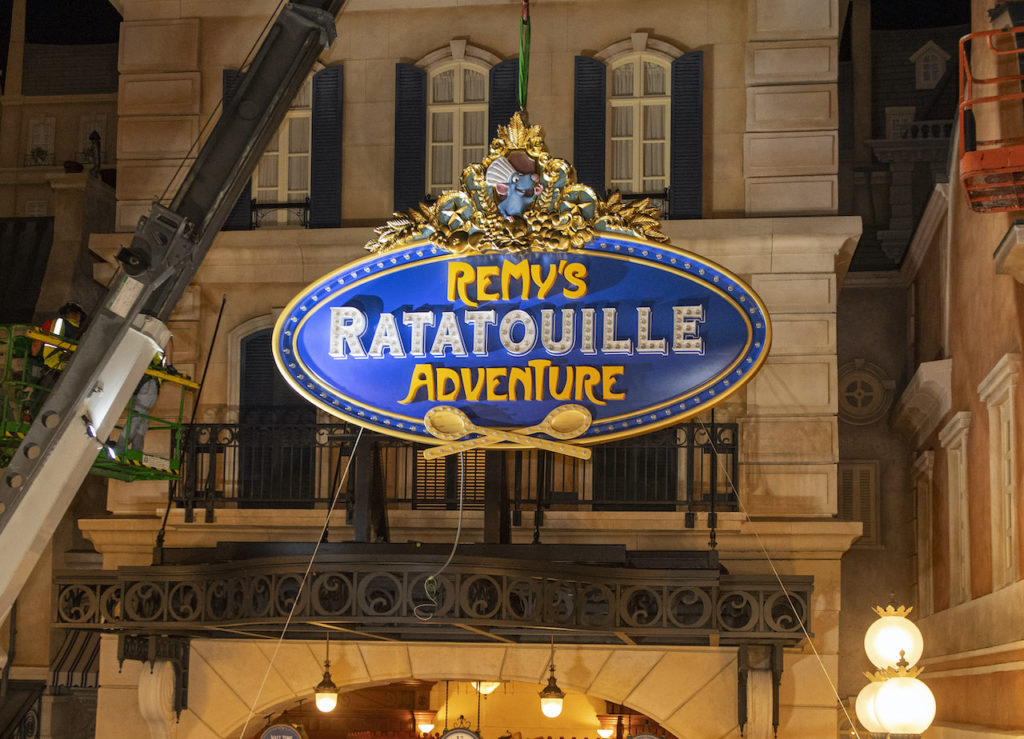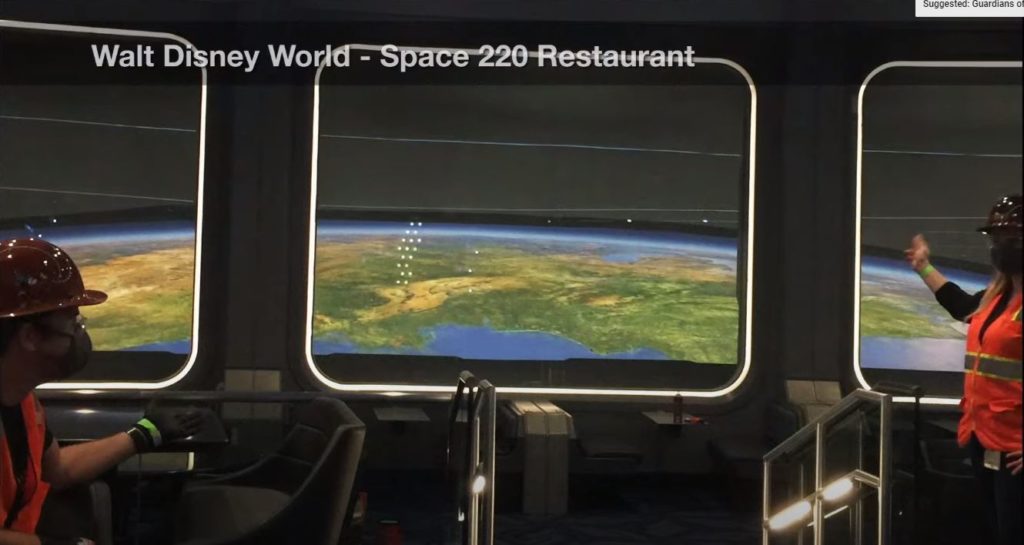 Then there's a short video snippet for Harmonious, the new, grandiose-sounding nighttime spectacular that the company promises will be one of the biggest it's ever created for any of its parks. The production's hook is the taking of various "hallmark" Disney experiences, such as music and visuals, and having them be reimagined by "diverse cultural musicians and artists from around the world" – and when added to the giant, Stargate-esque tress that Josh D'Amaro shared images of today, we can't wait to check out the finished experience for ourselves. (We're also hoping to get some updated word on its opening date, as summer 2020 proved to be simply unviable.)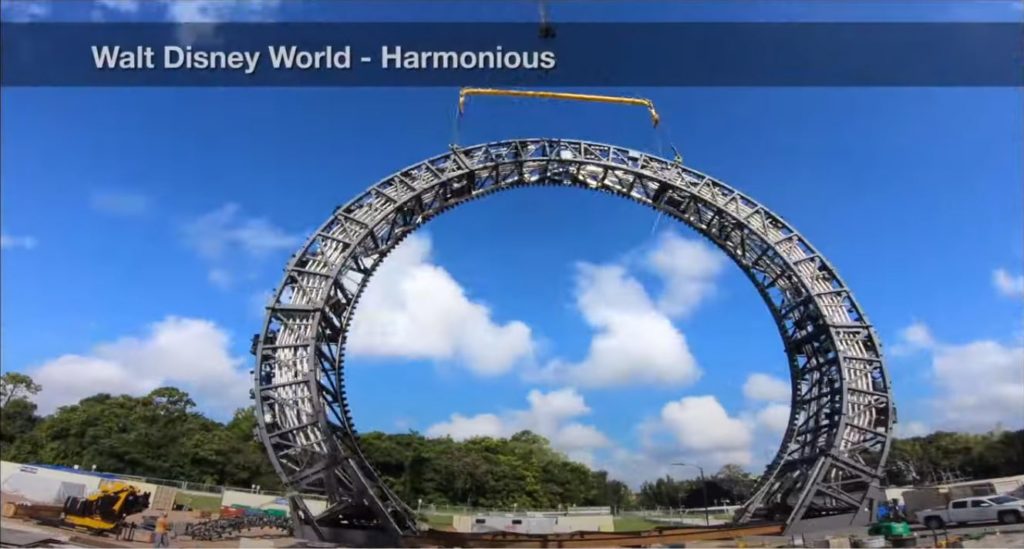 That just leaves Star Wars: Galactic Starcruiser, the most ambitious theme-park hotel on the entire planet. Positing itself as a cruise ship to the distant planet of Batuu (the setting of Star Wars: Galaxy's Edge in next-door Hollywood Studios, of course), the resort's two-day, two-night experiences are slowly but surely coming closer to life – the provided photos show a physical mock-up of one of the starship Halcyon's passenger cabins, which had previously only been realized via (gorgeous) concept art.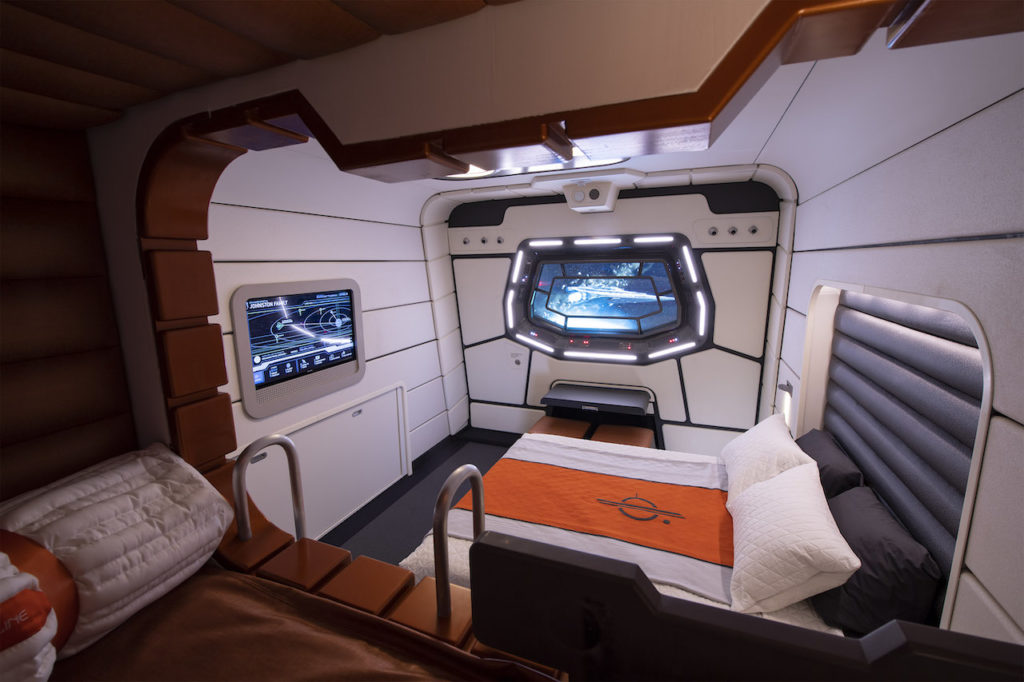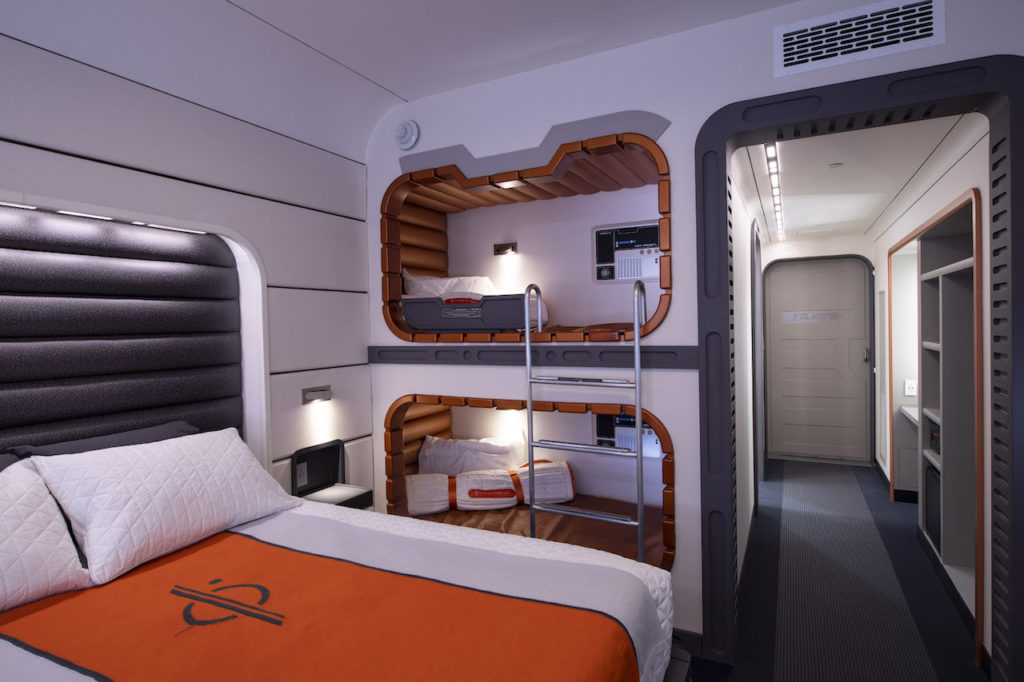 Walt Disney World's future certainly does look brighter than ever, even if the present is taking on a more dismal hue. We're hoping that all of these myriad wonderful attractions end up arriving sooner rather than later.
---
Which upcoming Disney World experience are you most excited for? Let us – and thousands of other Disney fans – know in our Orlando Informer Community on Facebook.
And be sure to follow Orlando Informer on Facebook, Twitter, and Instagram for the latest news, tips, and rumors at Universal Orlando, Walt Disney World, and other Orlando attractions.