One of the biggest nightclubs on CityWalk has closed its doors for good – say goodbye to the groove, everyone.
For many years, the groove has provided entertainment and nightlife to CityWalk. In this multi-level club, guests had a wide selection of drinks and snacks to choose from and were able to dance the night away (at least, before Covid) until 2 am. Fans of this space praised the groove for being a fun adult space close to the theme parks and hotels, allowing more mature visitors the chance to party without having to take an Uber downtown or sacrifice park time for a night out.
The close comes at a predictable time: the landscape of theme parks and people's relationships with them has rapidly changed in the past couple years, and Universal Orlando Resort is no exception.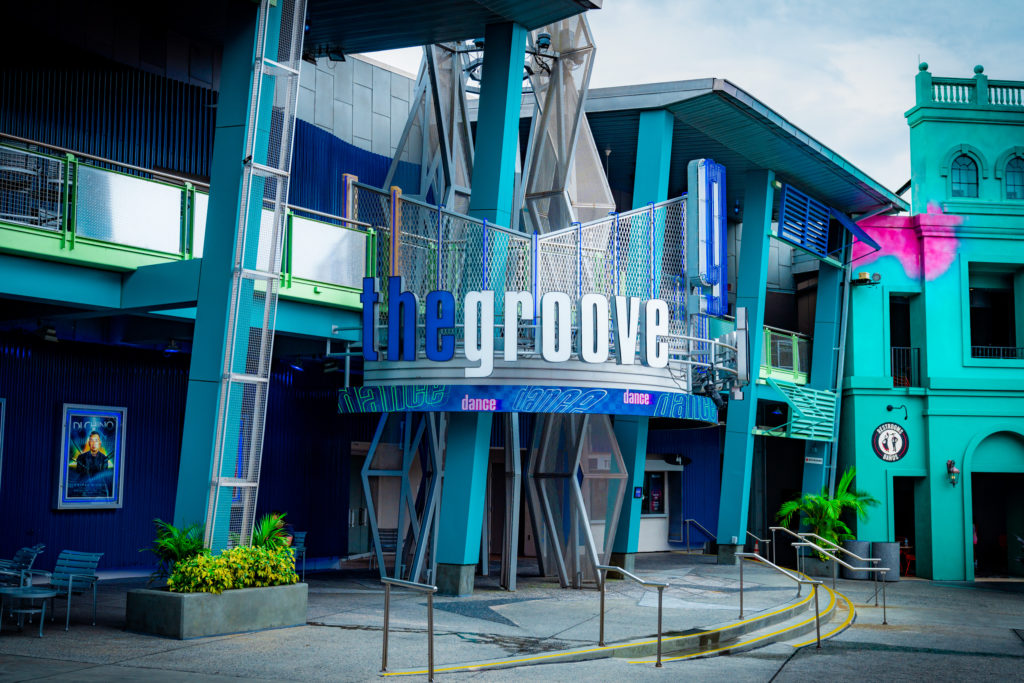 We all know that this prime real estate won't go to waste, and the new Universal's Great Movie Escape will be housed there later this fall. This change is the latest in a number of CityWalk updates in recent years. In 2015, NBC Sports Grill & Brew replaced NASCAR Café (which had been there since 1999). Between December 2019 and March 2020, a string of stores (Fresh Produce, The Island Clothing Co, Fossil, and P!Q) all closed to make room for a brand-new Universal Studios Store that exceeded 8,000 square feet. Meanwhile, the old Universal Studios Store location was reconstructed to be the Universal Legacy Store. Similarly, in spring of 2021, Bend the Bao replaced Fusion Bistro Sushi & Sake Bar, and now the groove adds itself to the list of places that won't reopen its doors post-pandemic.
So, what's next for the groove's location?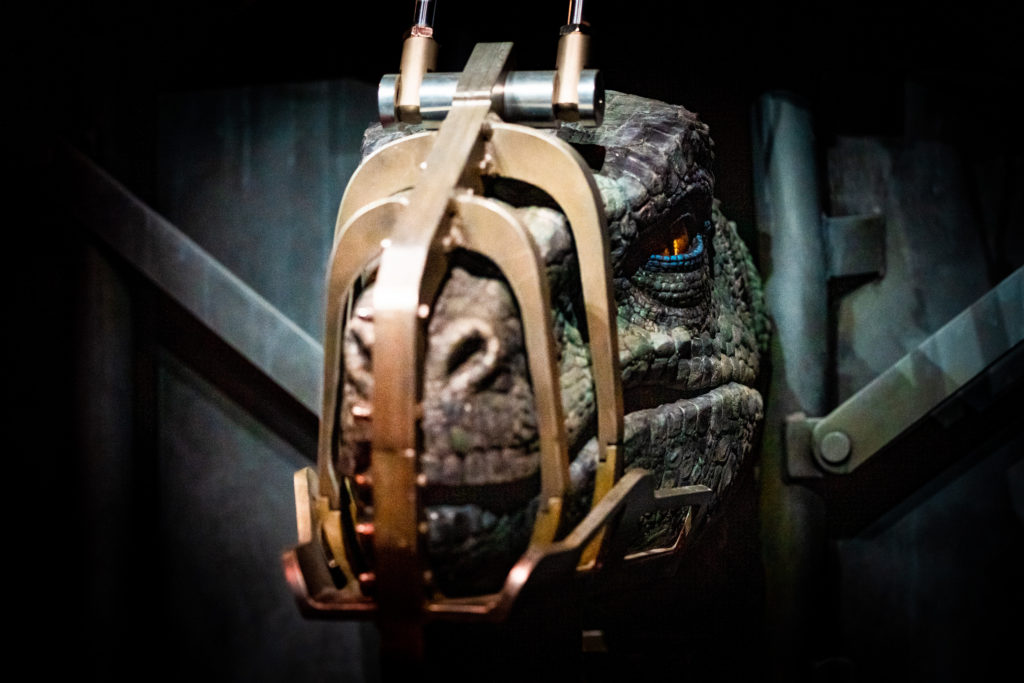 Two escape rooms: one themed to Back to the Future, and one themed to Jurassic World.
What are escape rooms?
Escape rooms are just about what they sound like – a room you must "escape." Universal is titling their rooms "escape adventures." Here are the rules, usually: you and a group of your friends or family agree to be locked in a room (for those of us who are a little claustrophobic, don't worry – most of these "rooms" are more like mazes or houses) for a pre-set amount of time. In this room, you solve riddles and clues to escape. It's a fun exercise – the "room" leaves you with clues and puzzles that lead to more clues and puzzles that eventually lead to your release. Far from making you feel trapped in a room, escape room exercises make for a fun and high-stakes game night.
The challenges and tasks are aligned to the theming of your room, so while the mechanism of escape rooms is the same (or very similar) across the globe, each escape room is a unique and fun experience. The challenge is to "escape" the room before your time is up, and those who are successful in this challenge usually get a special photo op at the conclusion of the experience.
Over the past several years, escape rooms have gained enormous popularity across the world, which lends itself well to CityWalk and its international travelers. The escape rooms could be a great idea for groups waiting on a dinner reservation, or for those spending multiple days at Universal Orlando Resort who are searching for something unique to do. Locals are also likely to be drawn to these escape rooms because of their unique theming.
As we've said, escape rooms are immensely common, so the draw for these particular rooms will be the fact that one is Back to the Future inspired, and that the other places you in Jurassic World, namely. The production value of escape rooms is also unmatched. If you're a fan at all of the houses at Halloween Horror Nights, or are impressed by movie sets in general, this will likely be an experience you would enjoy. In fact, Universal confirmed that the rooms are being created by the same masterminds behind Halloween Horror Nights.
There are still many details to be confirmed regarding the rooms. However, Universal did share that they will feature "interactive state-of-the-art missions, captivating storytelling, and intricately detailed sets." We can't wait for them to open, and when they do, keep an eye out for our review!
Are you excited about this new addition? Discuss with 150,000+ other Universal die-hard fans in our Orlando Informer Community on Facebook. And be sure to follow Orlando Informer on Facebook, Twitter, and Instagram for the latest news, tips, and more at Universal Orlando, Walt Disney World, and other Orlando attractions.