Today's the day! It's been a long two years since Universal first announced Volcano Bay, its next-generation "water theme park," but the Waturi people are finally opening their doors and welcoming specially-selected press into their paradise home starting this morning. Orlando Informer, of course, is among the invitees, and we're going to live blog about our adventures and all the sights and sounds that await you at Volcano Bay. Hopefully, it should be enough to tide you over until you can experience all the many wonders yourself starting tomorrow.
So keep your eyes peeled on this space literally all day long – we'll have news tidbits, photo and video updates, and our overall impressions of how truly advanced Universal's first-ever built-from-the-ground-up water park is. And be sure to share your thoughts and questions in the comments section. (You can also join in on the social-media celebration at our Facebook community.)
While this will be the best spot to see our coverage, we will also be sharing details on our Facebook, Twitter, and Instagram channels. Note: on compatible browsers, the page will automatically refresh every minute to check for new updates.
Update #19: 4:30 pm
Well, the buses arrived again, taking all of us weary islanders back to our homes (or, at least, to our rooms at Sapphire Falls Resort). We had a fantastic time strolling around Volcano Bay today, taking in the rides, food, and overall theming – the park really is one of the most beautiful areas we've ever been to in our theme-park lives – and we're happy to have had shared our adventures with you.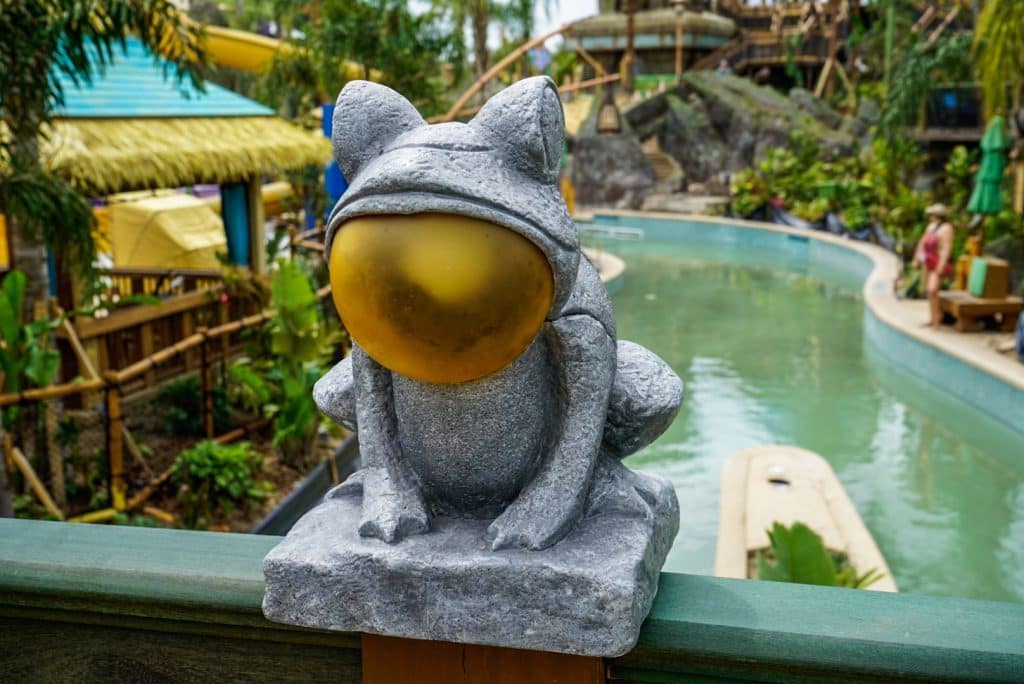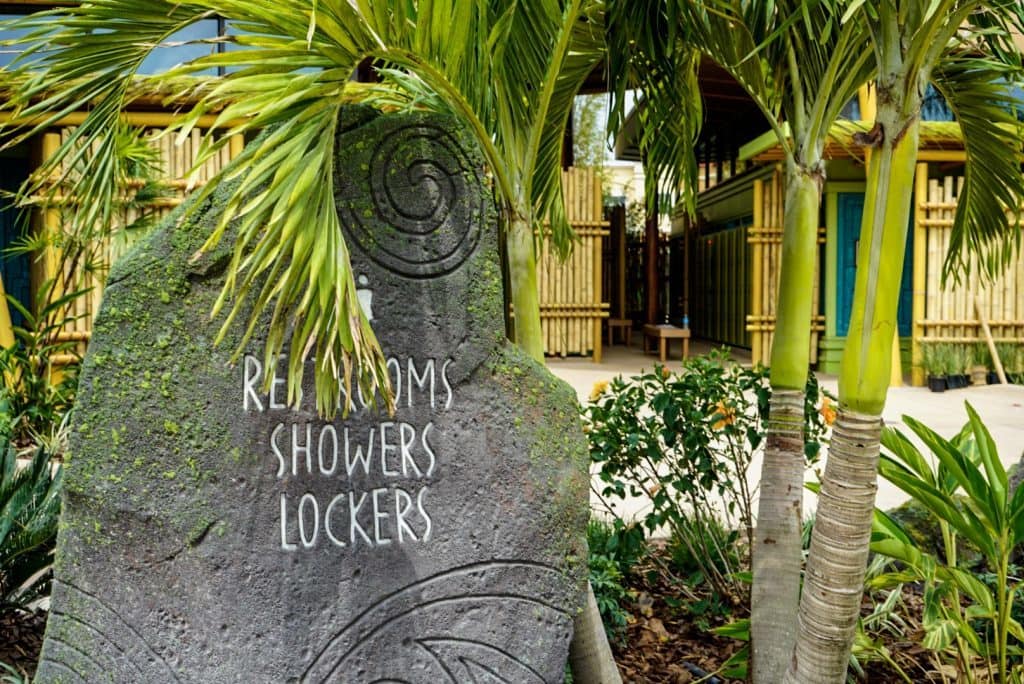 But while our live blog is now complete, you should still keep your eyes peeled at the OI Blog later on tonight for one last Volcano Bay surprise…
Update #18: 4:07 pm
Tot Tiki Reef is a toddler's dream come true (don't worry – we won't tell on you if you want to check out the splash cannon or the mini erupting water volcano for yourself, adults).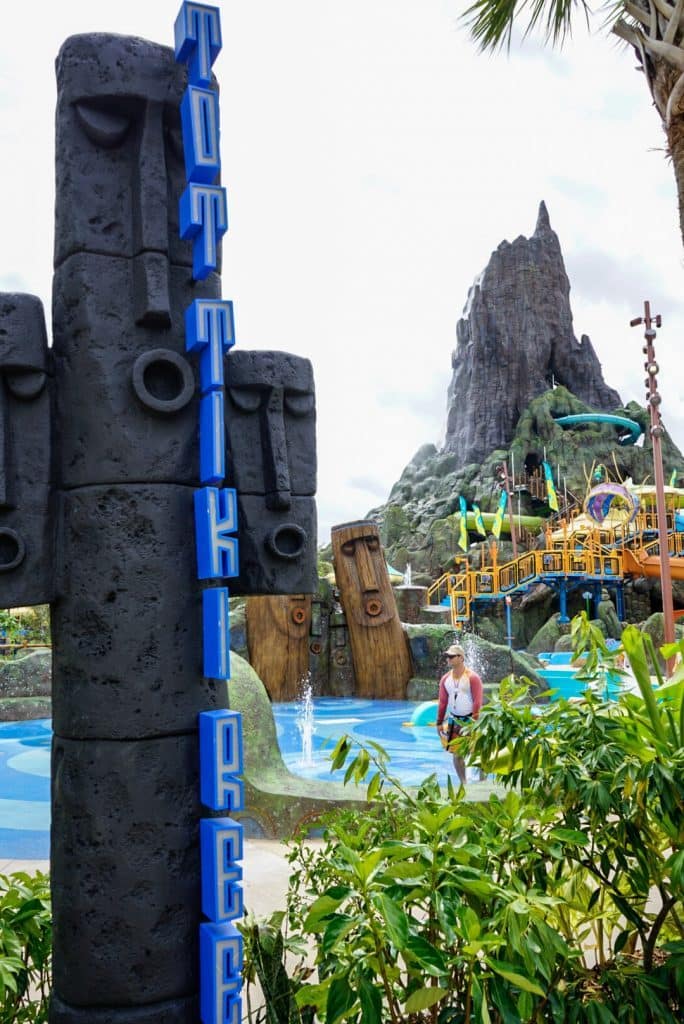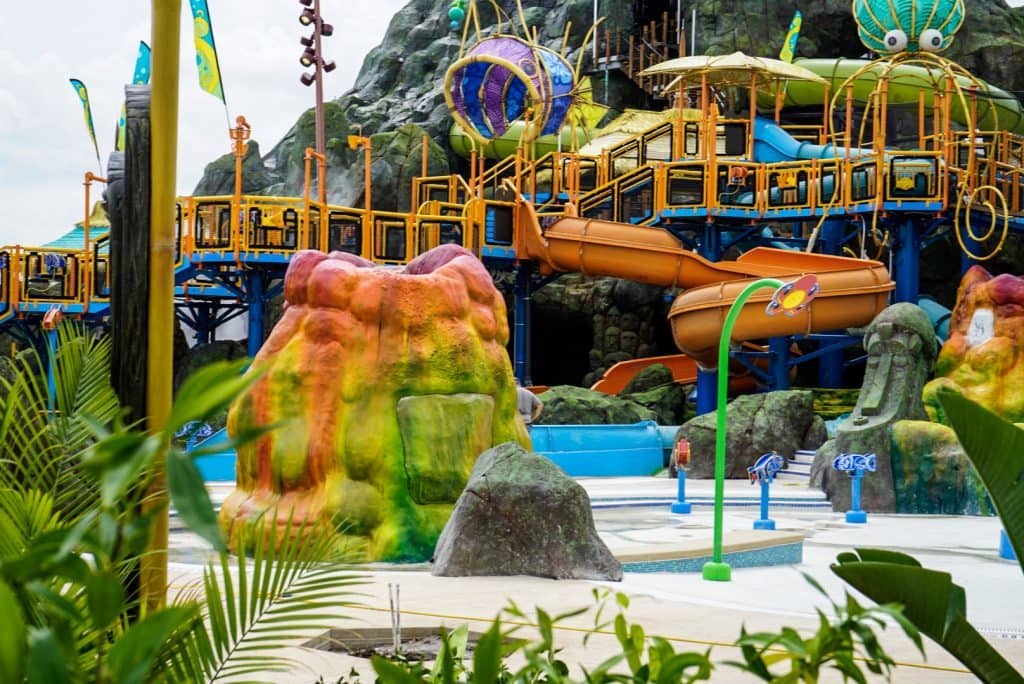 And before you ask, no, unfortunately, neither Tot Tiki Reef nor Runamukka Reef, the other children's area, was open today for our media preview.
Update #17: 3:46 pm
And now for a quick photo tour of the mother of all Volcano Bay attractions: Krakatau Aqua Coaster.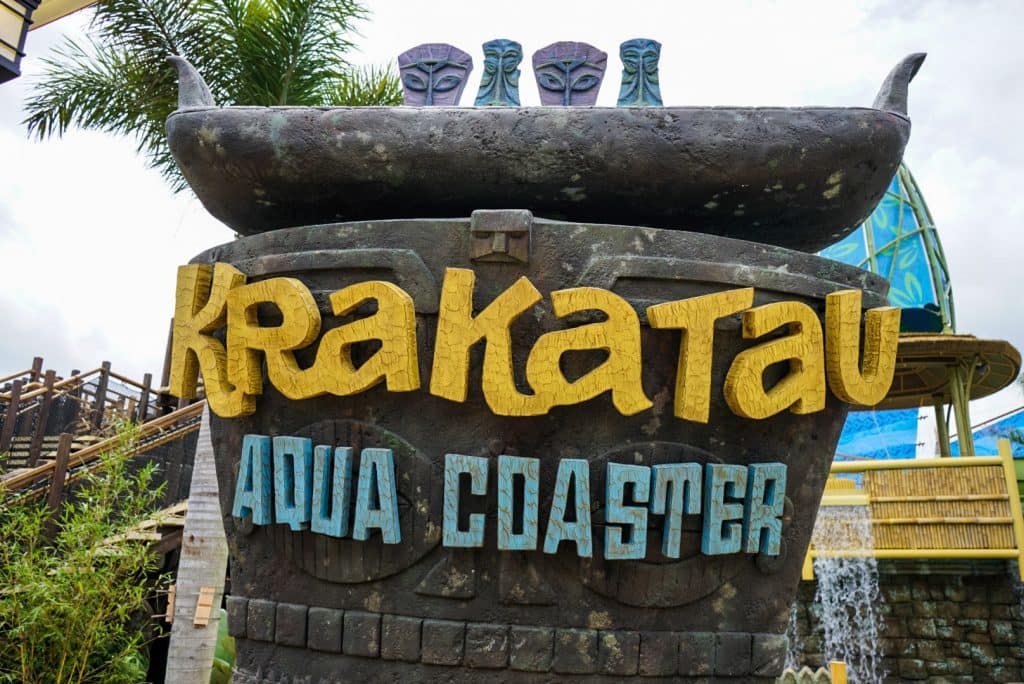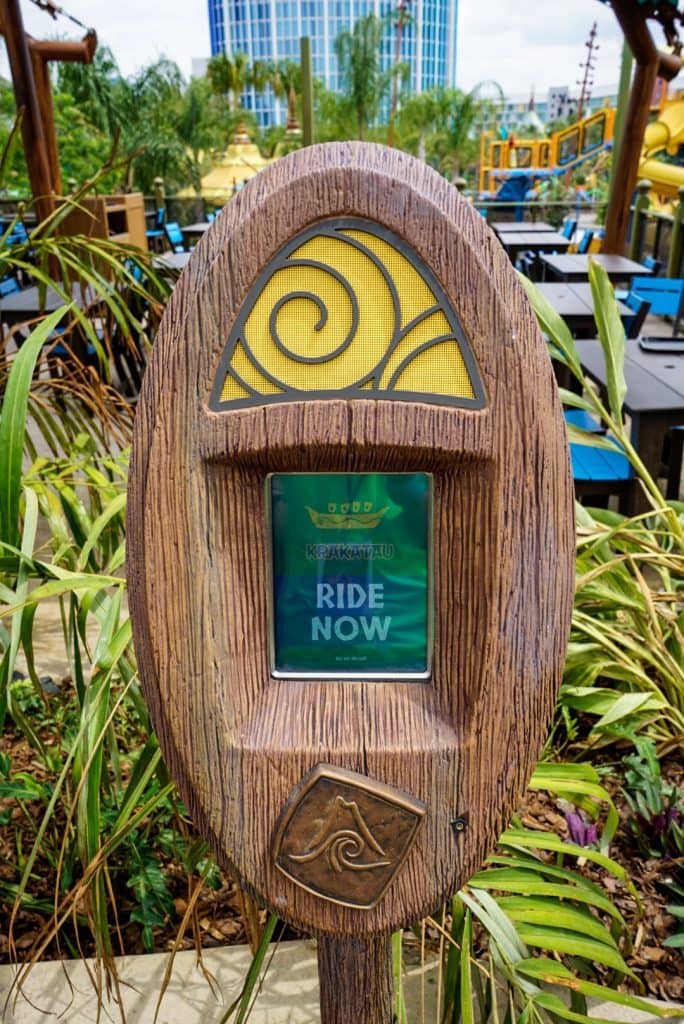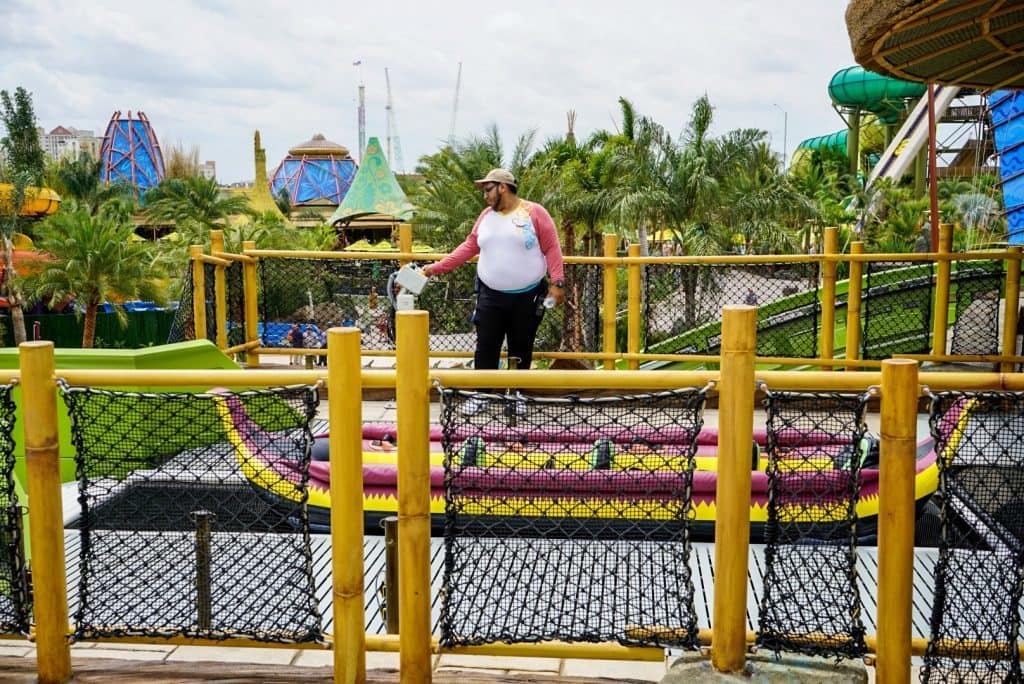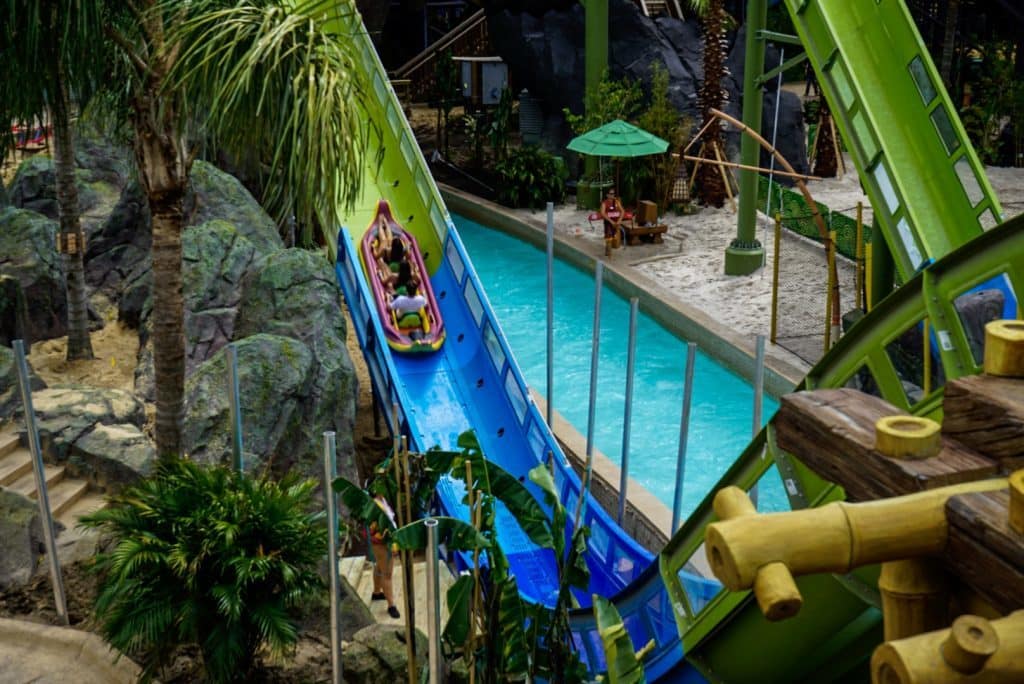 Update #16: 3:36 pm
In keeping with the food theme, let's hop on over to Whakawaiwai Eats, the main eatery at River Village. In addition to serving up pizzas, hot dogs, and some rather wicked mac 'n cheese, this quick-service location is just as pretty as the rest of Volcano Bay.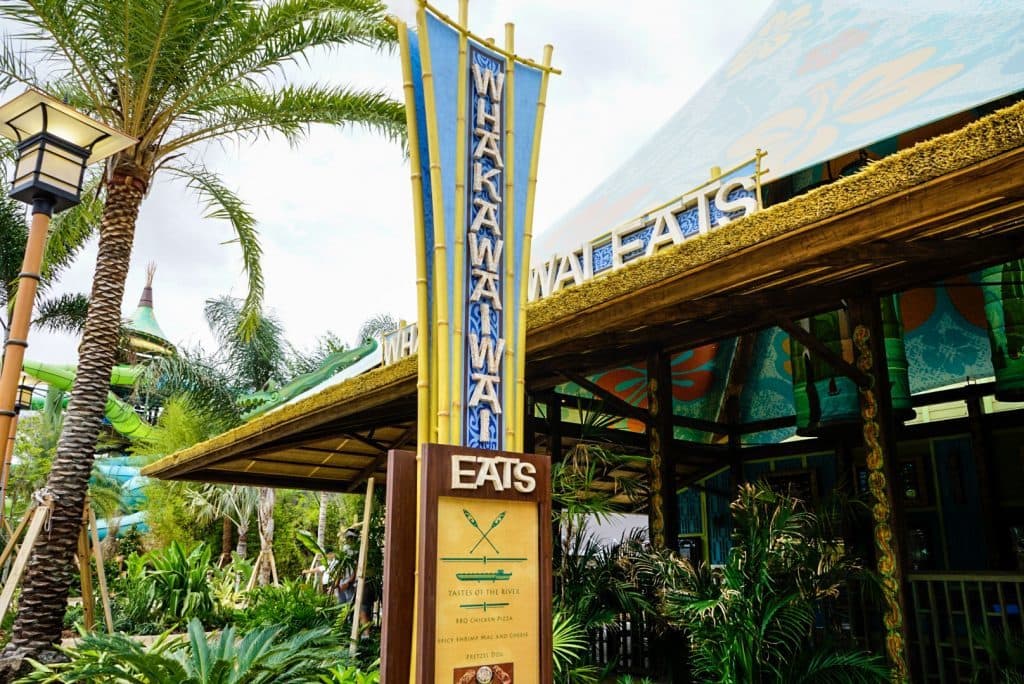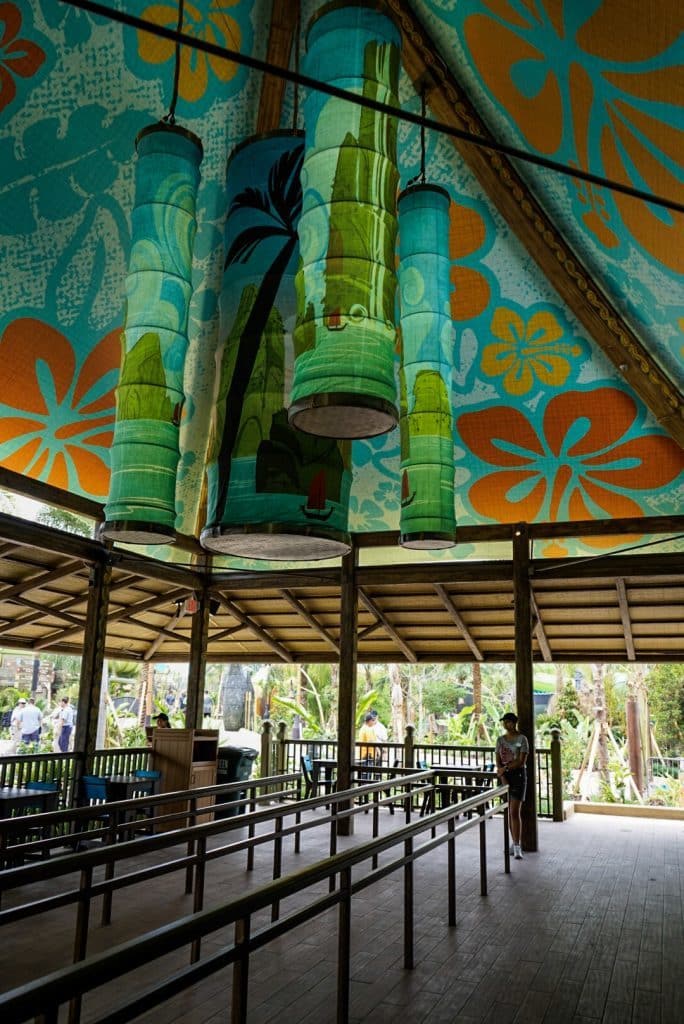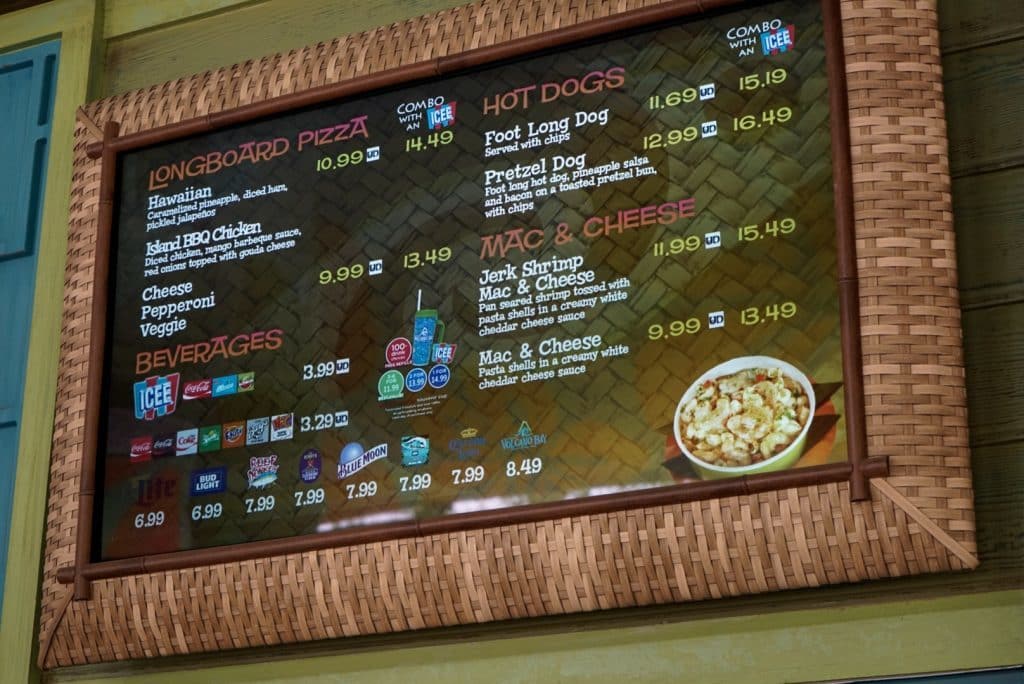 Update #15: 2:59 pm
You can't go a whole day (or, even, just an hour) at Volcano Bay without trying some of its fantastically quirky food, can you? Neither can we – that's why we stopped at Kohola Reef Restaurant and Social Club, the park's main eatery, for a couple of scrumptious dishes.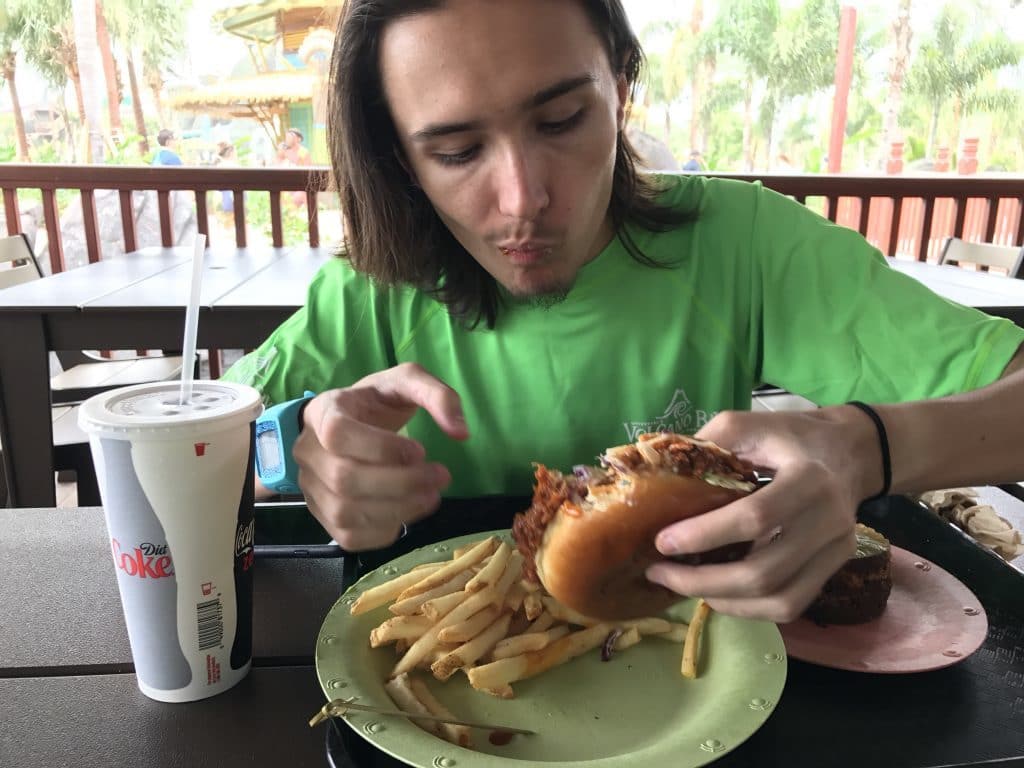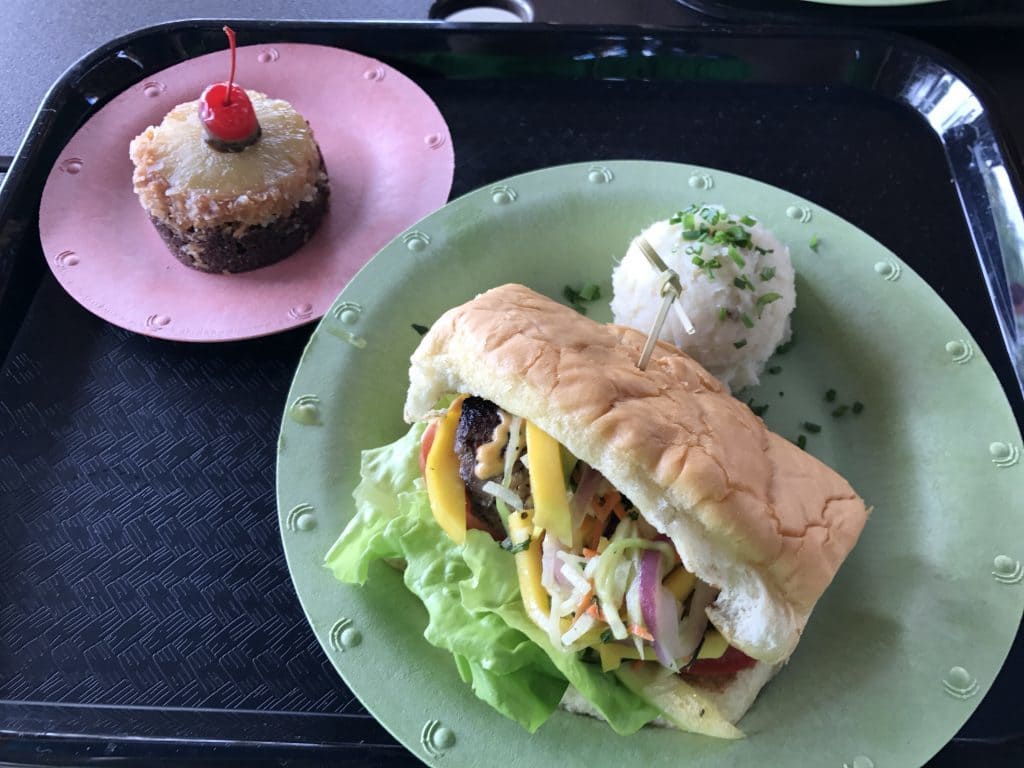 That's the Mango BBQ Pulled Pork Sandwich up top, and the Jerked Mahi Sandwich (with some fancy mashed potatoes) and the already-world-famous Pineapple Upside Down Cake on the bottom.
What's the verdict? Both selections are quite tasty, but that's something that we already knew, thanks to our sneak peek at Volcano's food offerings. We'll have more in-depth thoughts on – and reactions to – the gastronomical delights soon.
Update #14: 2:22 pm
Is it trite to say that just walking around and soaking up the sights is like an attraction unto itself? Here's a perfect – and perfectly random – example: the Honu ika Moana slides, which are two of the more fearsome of Volcano Bay's offerings.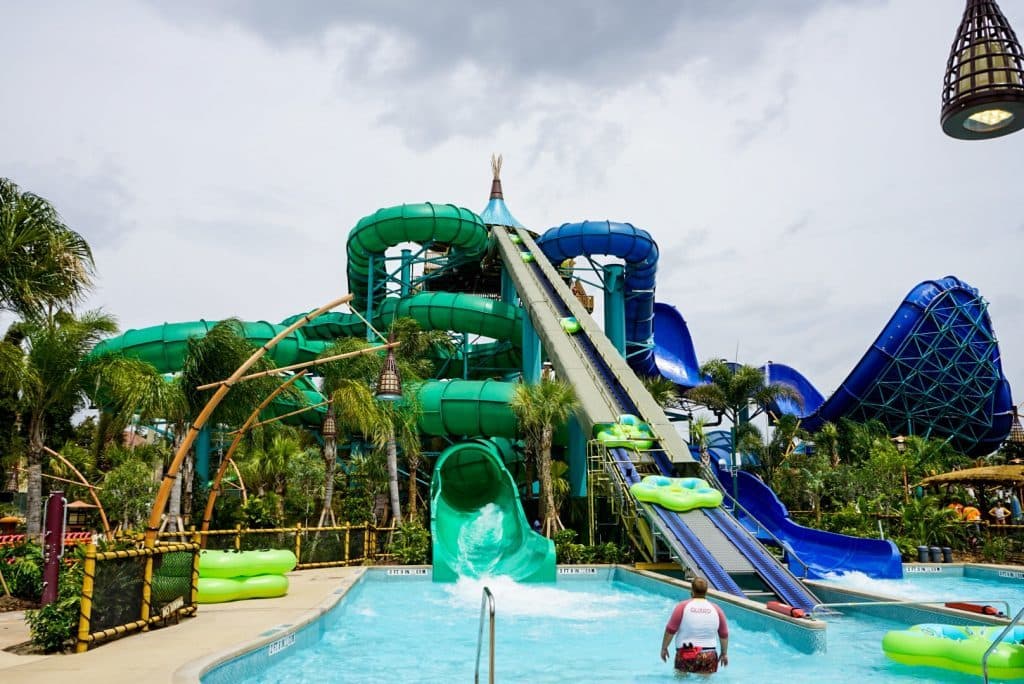 Find out more about the paired slides here and here, and keep your eyes peeled for some special on-ride footage we're busy putting together behind the scenes (no, not of these two beauties, unfortunately).
Update #13: 1:59 pm
In many ways, private cabanas are at the heart of the Volcano Bay experience – that we've known for a long time. What we didn't quite know was just how beautiful the home-away-from-homes really are.
You'll be made to feel welcome right from the very first moment you lay your eyes on your cabana: a hardy "kia ora" greeting is written on a sign out front. Inside waits your complimentary basket of fruits (and giant sugar cookies!) and a menu that offers an exclusive lineup of dishes for you and your party (don't worry – if you'd really rather have a particular item from Kohola Reef Restaurant and Social Club or any of the other venues scattered throughout the park, your private concierge can arrange that for you).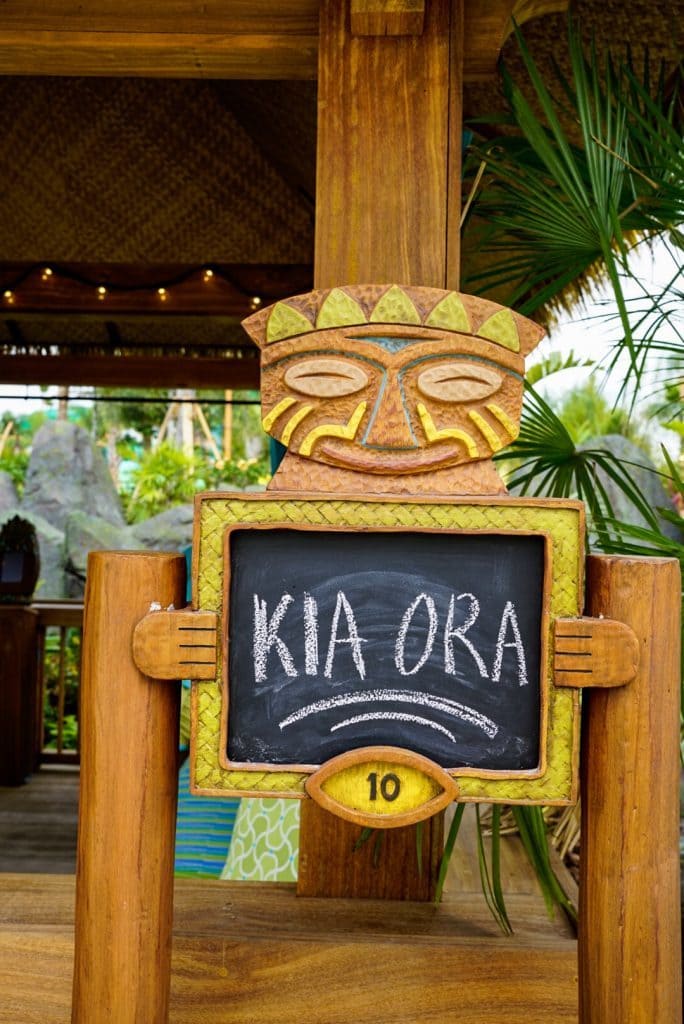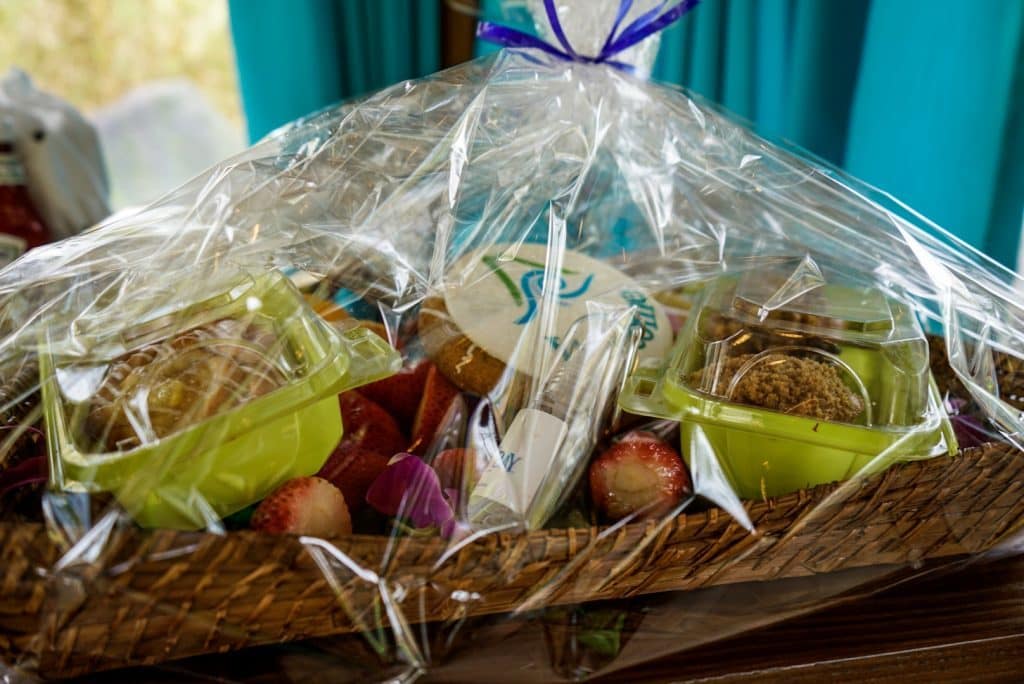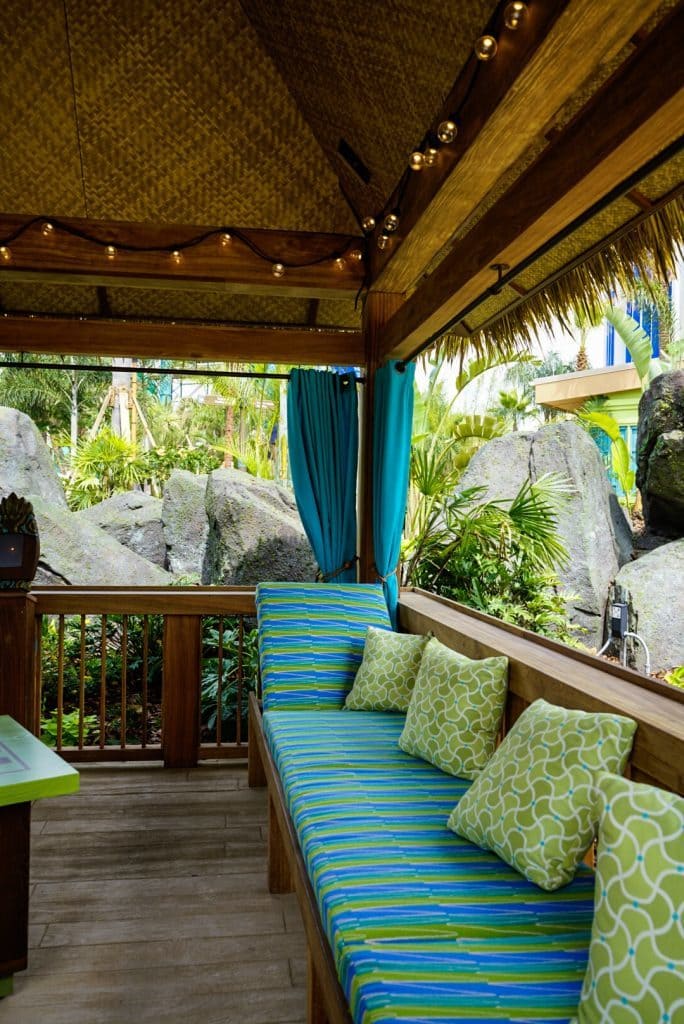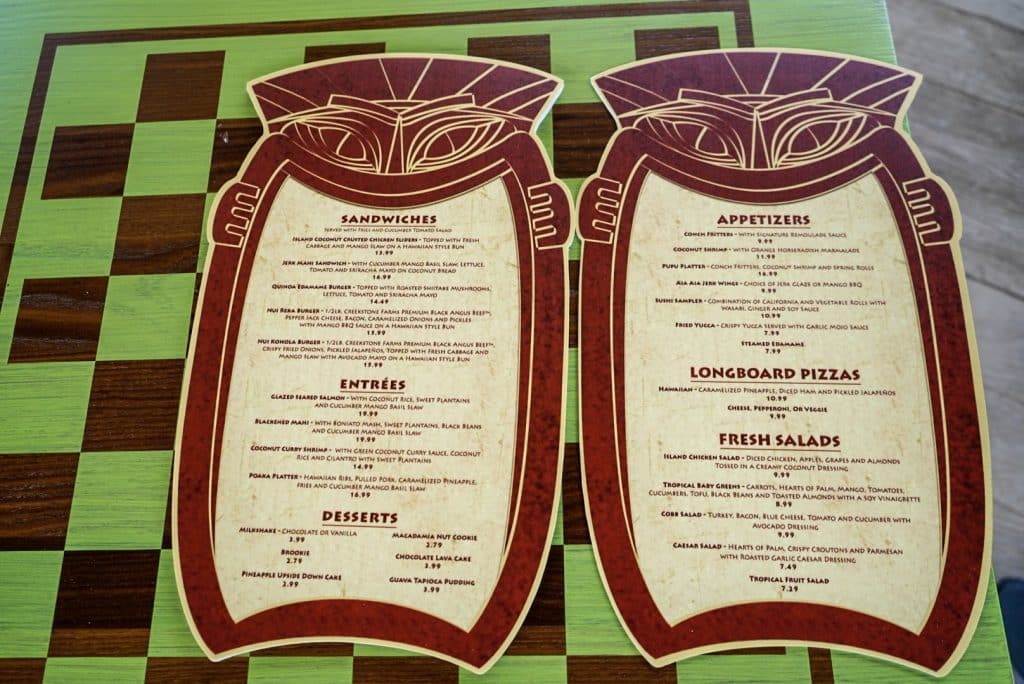 The biggest draw of renting a private cabana, however, is the guest experience transformation (GET) tablet, which serves as your personal TapuTu Ride point – here, you can make, cancel, or otherwise alter your ride reservations for any of the watery attractions found inside Volcano Bay.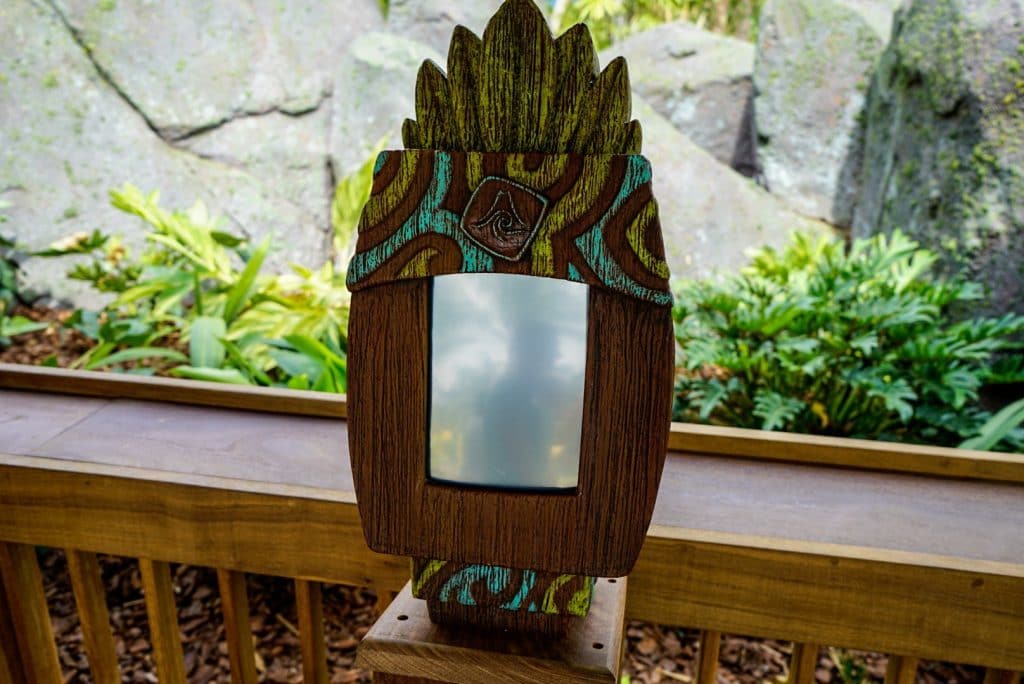 Universal has confirmed with us that there will be a total of 51 cabanas, which includes 10 tower units and two standalone family domiciles.
For more information, please see our complete insider's guide to renting cabanas and Premium Seating.
Update #12: 1:27 pm
Lockers at Volcano Bay will be situated in four different locations all throughout the park and will be accessible via your TapuTapu wearable – just tap it, and your storage unit will open.
Locker prices are $15.00 for large-sized ones, $12.00 for medium, and $8.00 for small.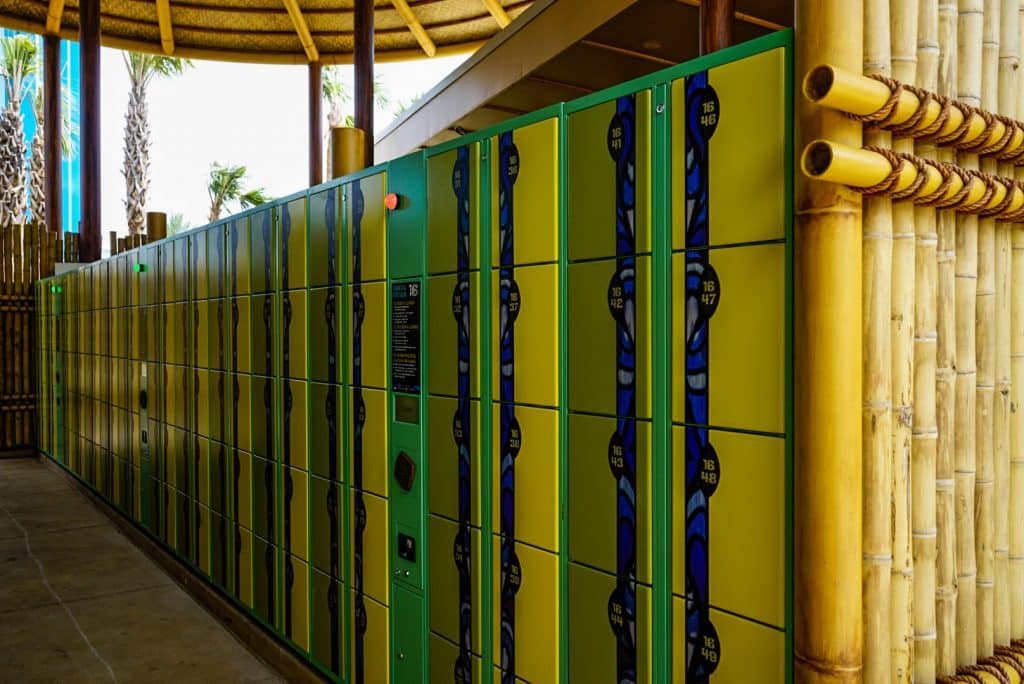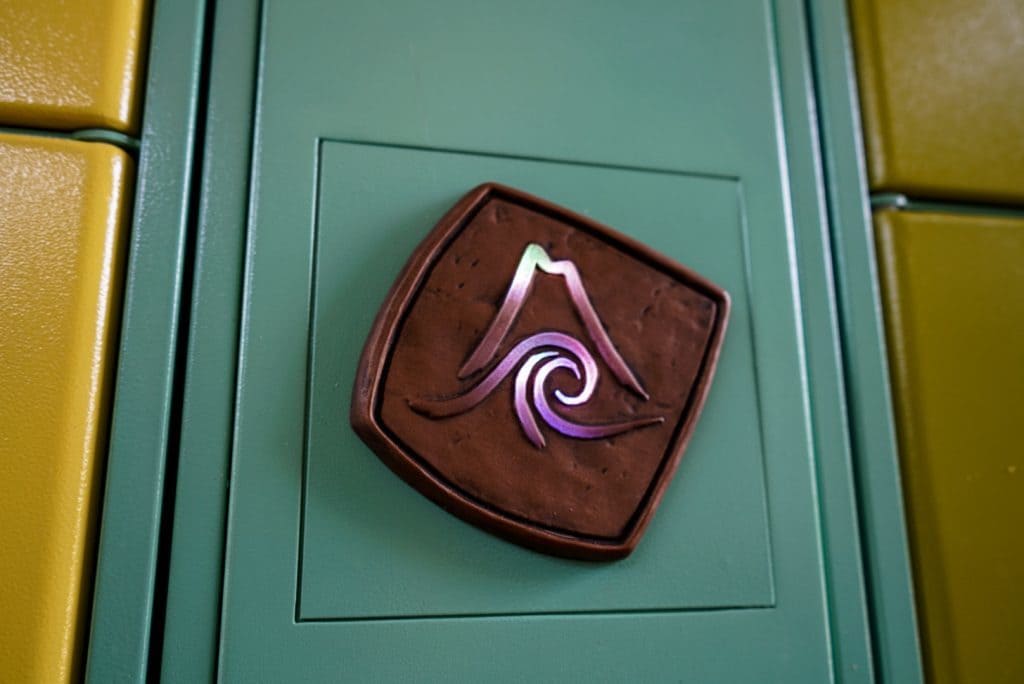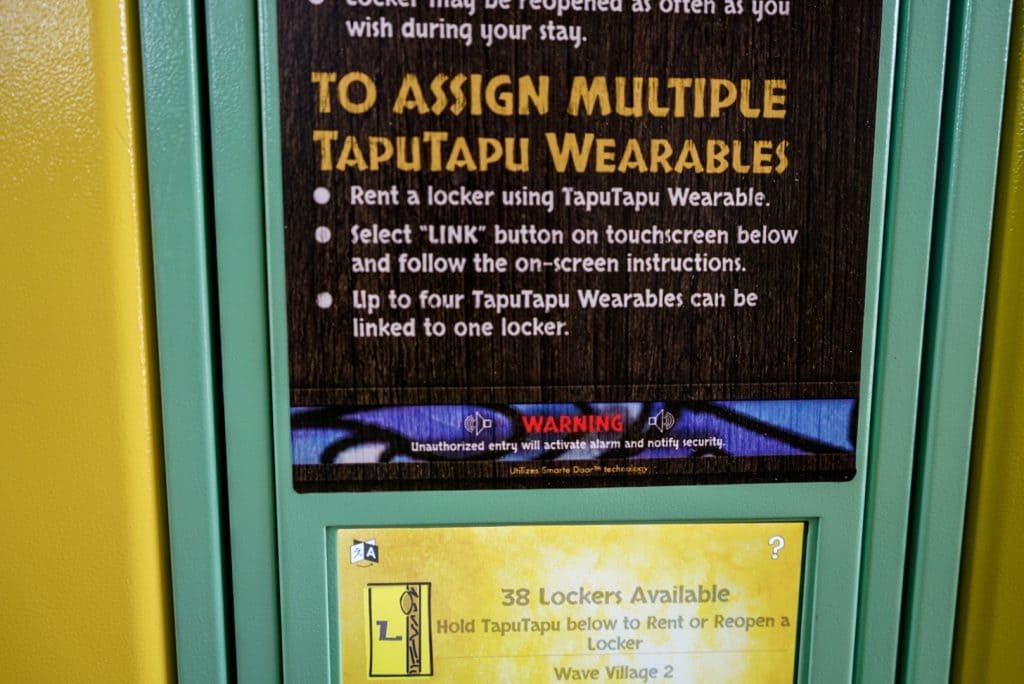 And now for some fine print that our readers have been asking for: lockers can be reopened multiple times in one day, and up to four TapuTapus can be linked to the same storage unit.
Update #11: 12:50 pm
In case you missed the big news from yesterday, Universal is already warning us that Volcano Bay can – and probably will – reach capacity this weekend.
You may also call 407-817-8317 for capacity updates, and consider visiting #UniversalStudiosFlorida and #IslandsOfAdventure.

— Universal Orlando Resort (@UniversalORL) May 23, 2017
What does this mean for you? Firstly, it may not be possible for a large number of average guests to slide in during opening day (that's tomorrow, Thursday, May 25), as there will be a whole slew of annual passholders already in the park as part of the special opening ceremonies that will be held at 8:30 am, and we're unsure how many of them will be sticking around for the next hour-and-a-half, when Volcano Bay opens its doors to everyone else.
Secondly, it means that you'll need to keep your eyes peeled to social media (you can find our Facebook and Twitter channels here and here, respectively) for up-to-the-minute announcements regarding crowd levels reaching capacity. It's our educated guess that it will happen this weekend – a lot.
It's going to be a rough couple of days, Waturi fans. But, hey – at least it beats standing in six-hour lines, as happened with the grand opening of The Wizarding World of Harry Potter – Diagon Alley three years ago.
Update #10: 12:22 pm
We've been busy making our way around Volcano Bay, recording as many photos and videos and as much general info as we can before mother nature might try and chase us out of the park.
Oh, yeah – we've also been setting up our very first livestream from the water theme park! Be sure to join us at our Facebook page at 12:35 pm EDT. Bring your questions and excitement.
Update #9: 11:45 am
Welcome to Waturi Beach, home of a massive, football-field-sized wave pool, Premium Seating, and, of course, some pretty impressive views of the titular volcano.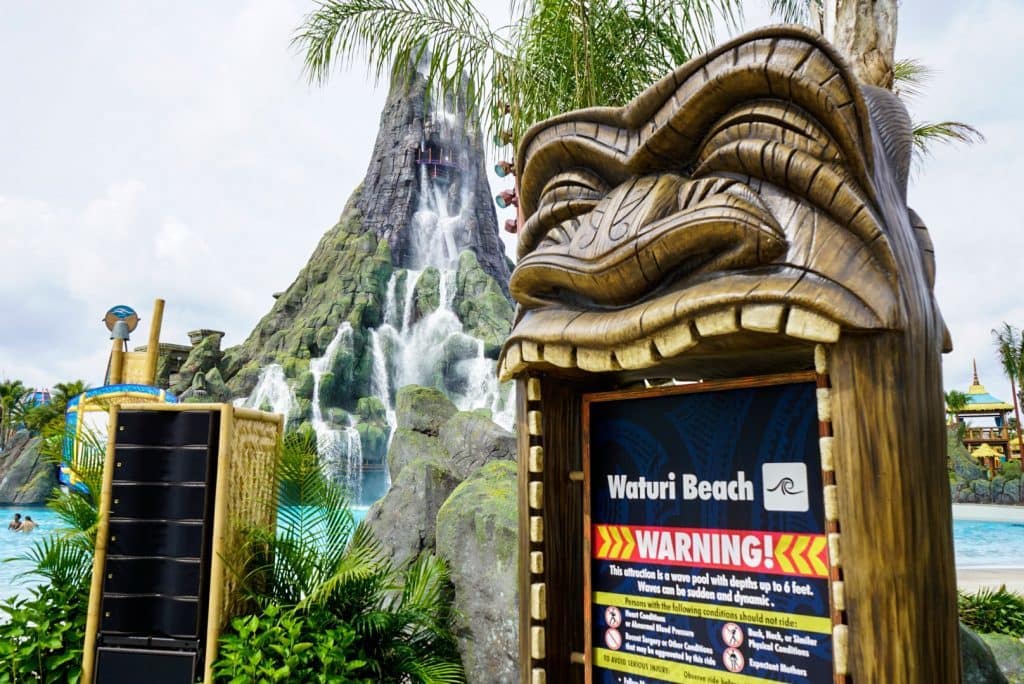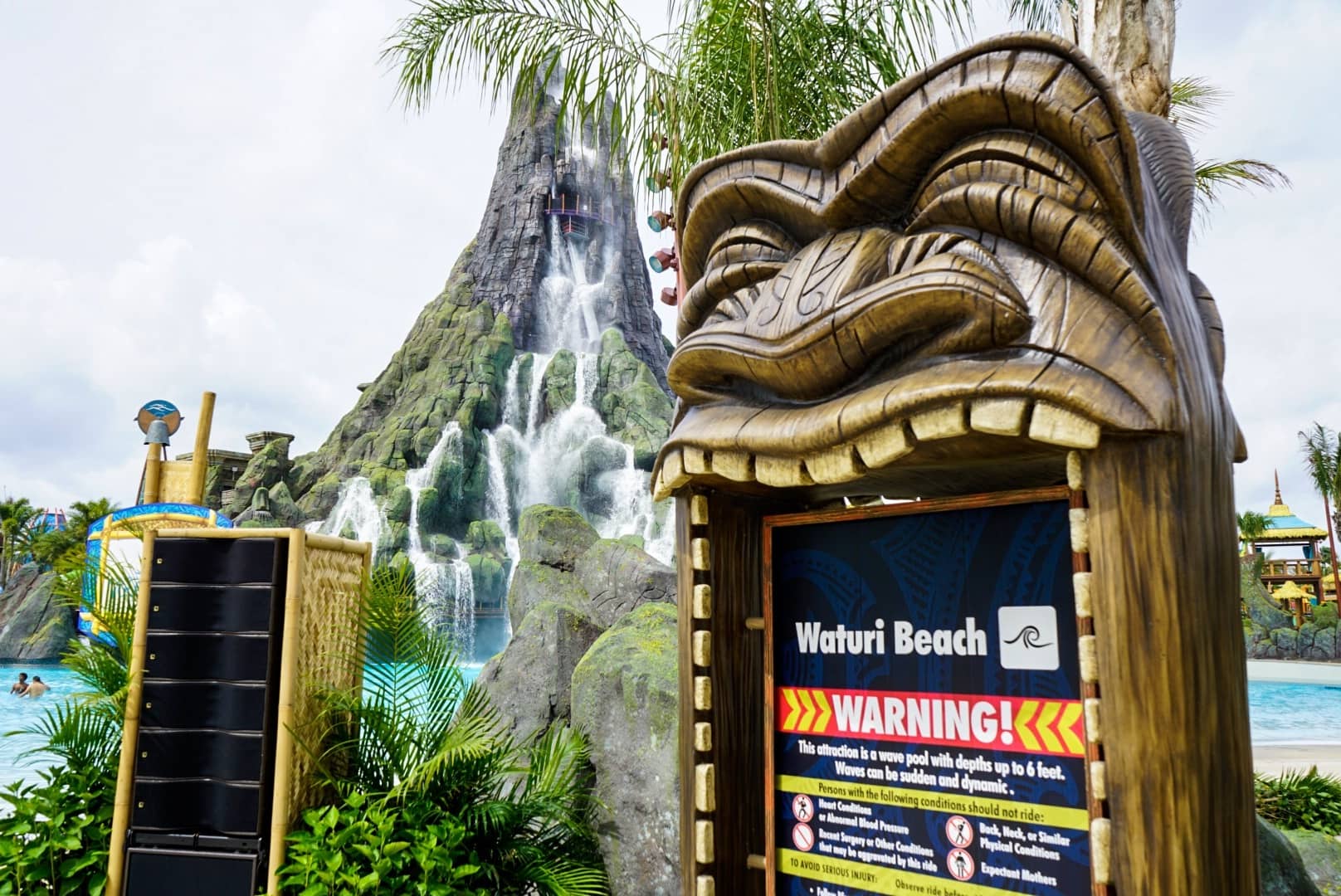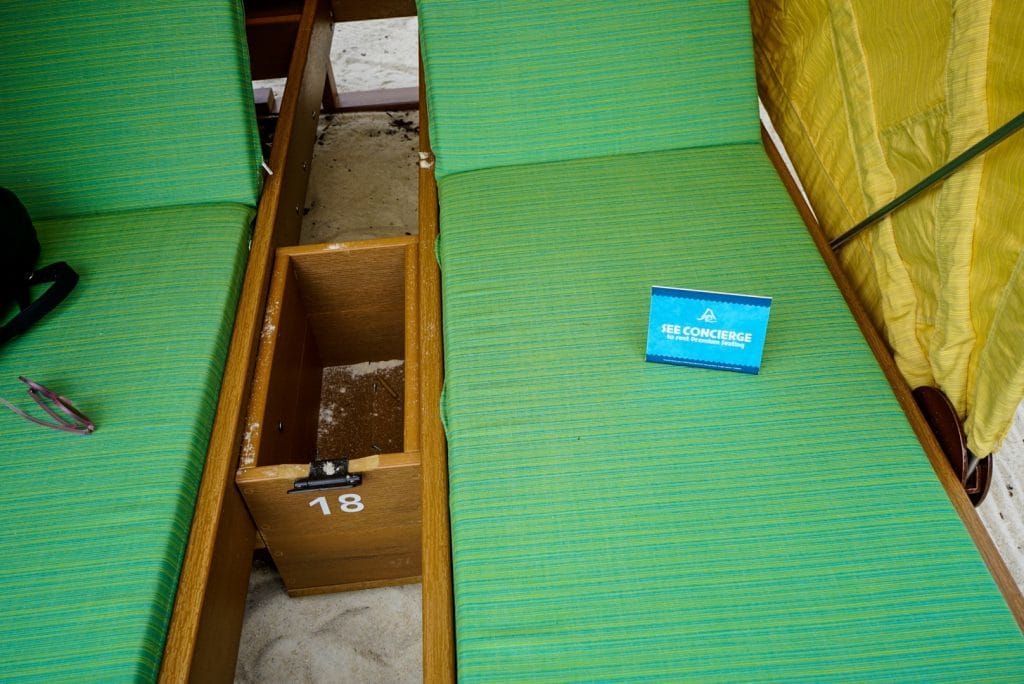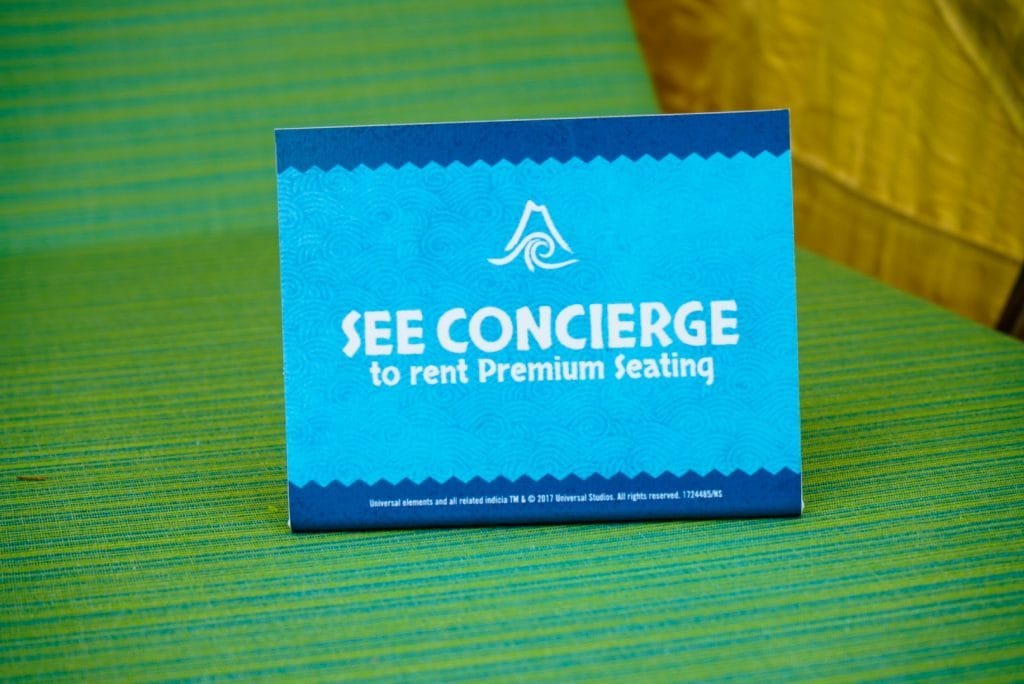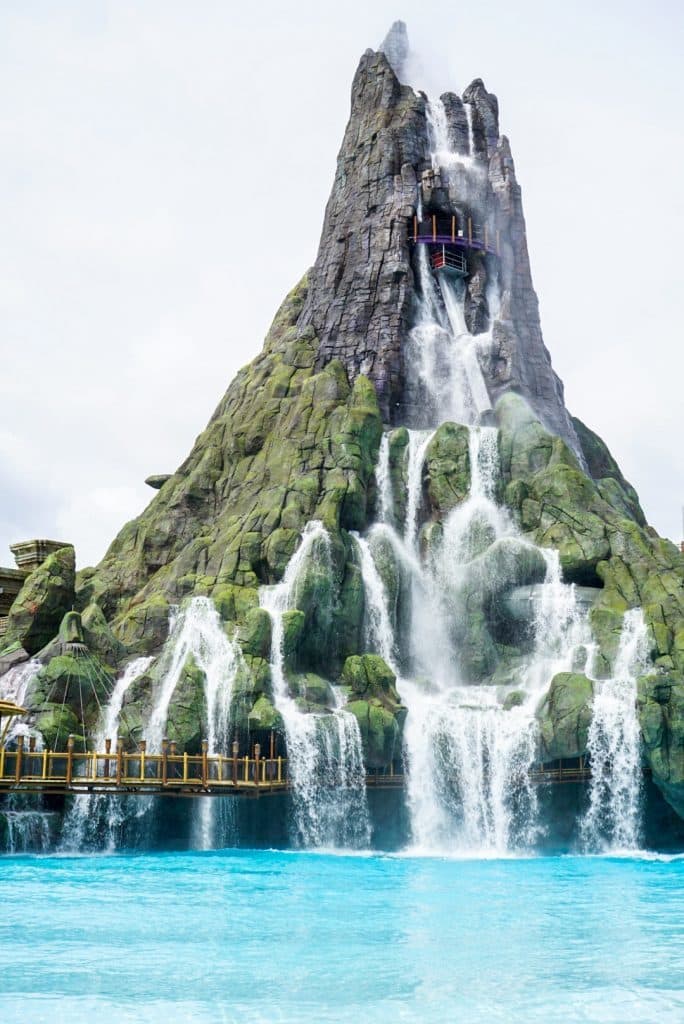 Update #8: 11:32 am
Volcano Bay's entranceway is lush, immersive, and beautiful – especially as you take your first step into the park proper and are awarded with your first view of Krakatau.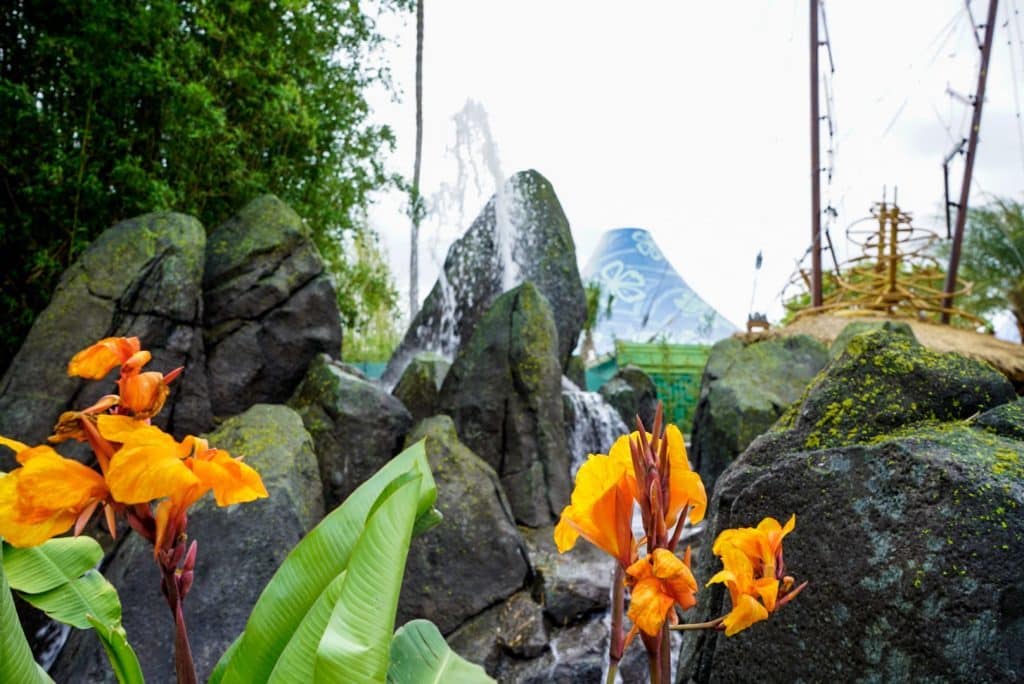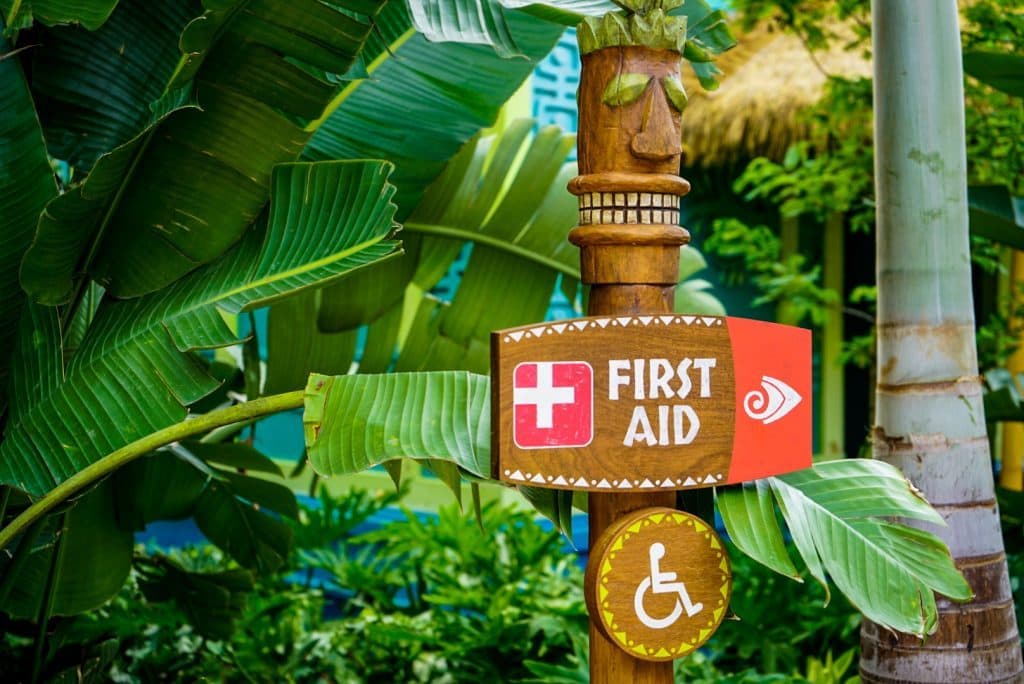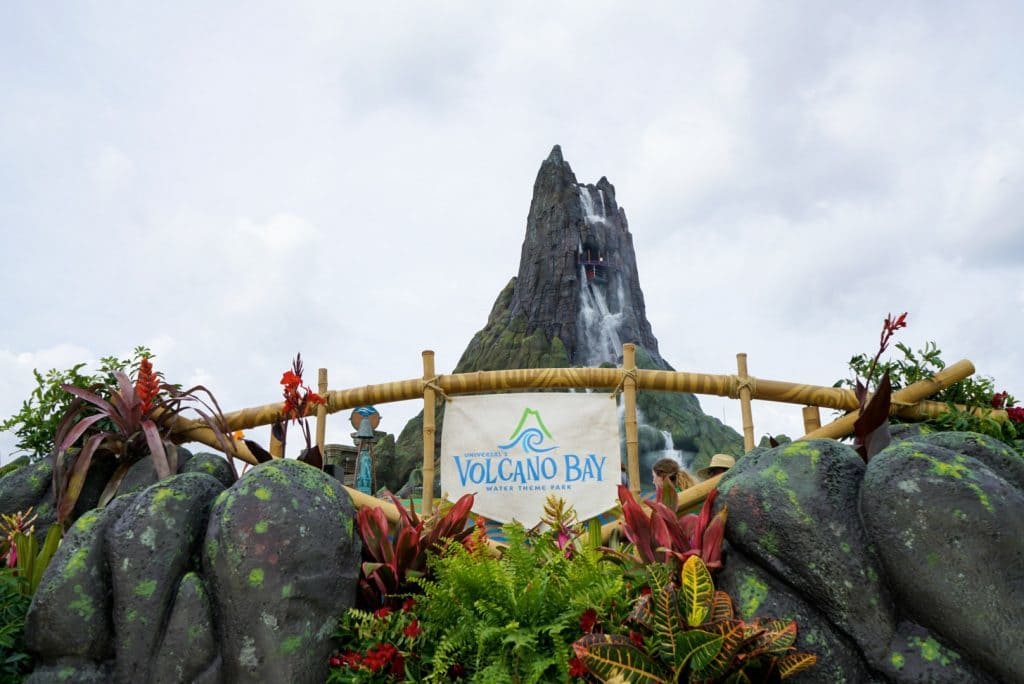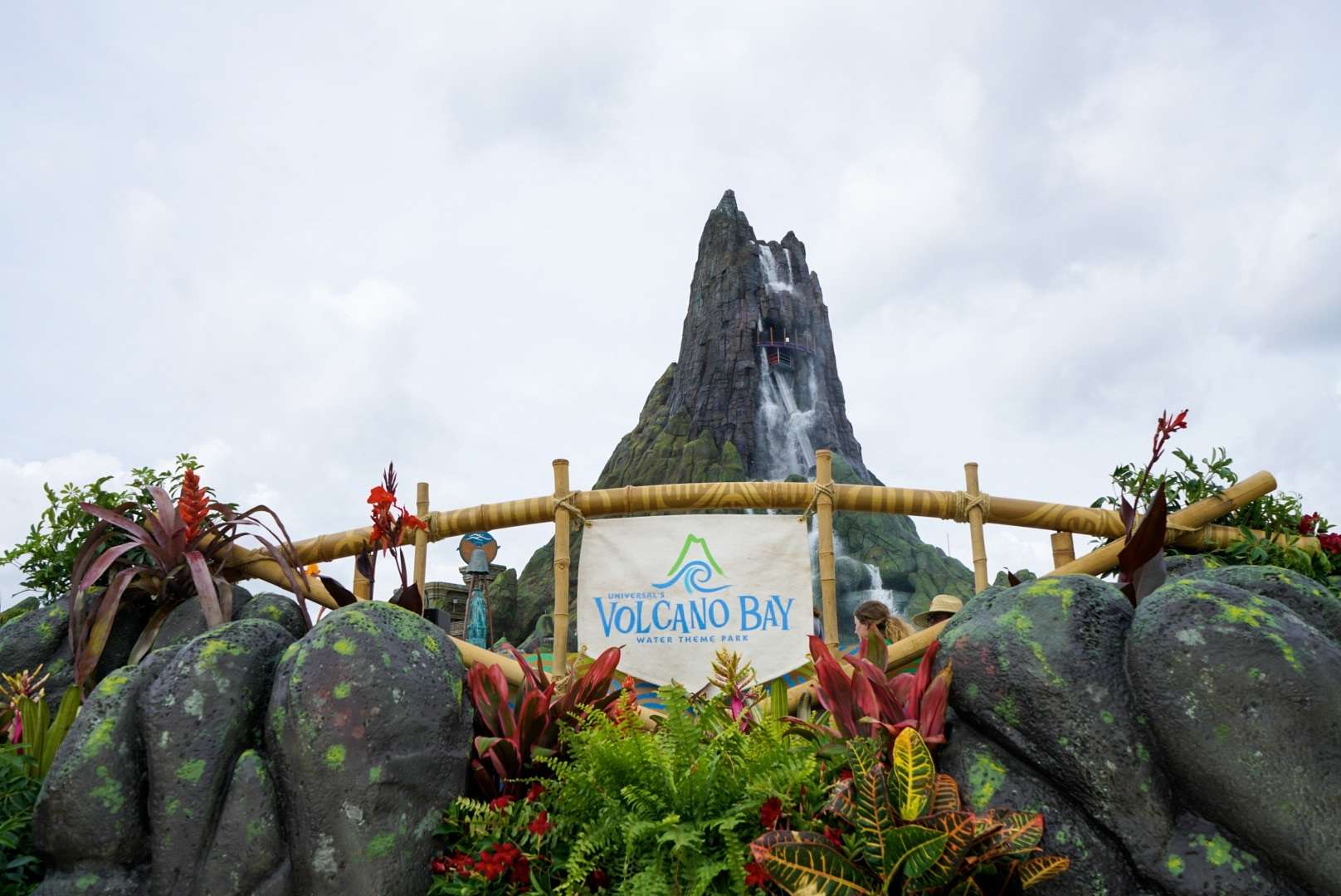 Update #7: 11:16 am
We've received our very own TapuTapu, and we've lovingly took pictures of it.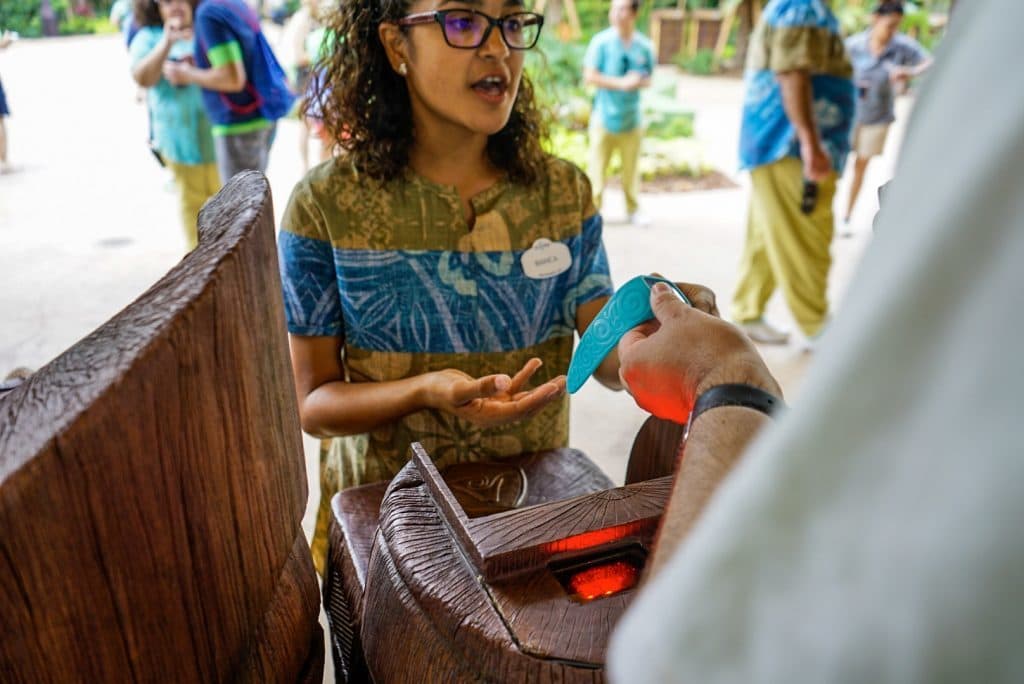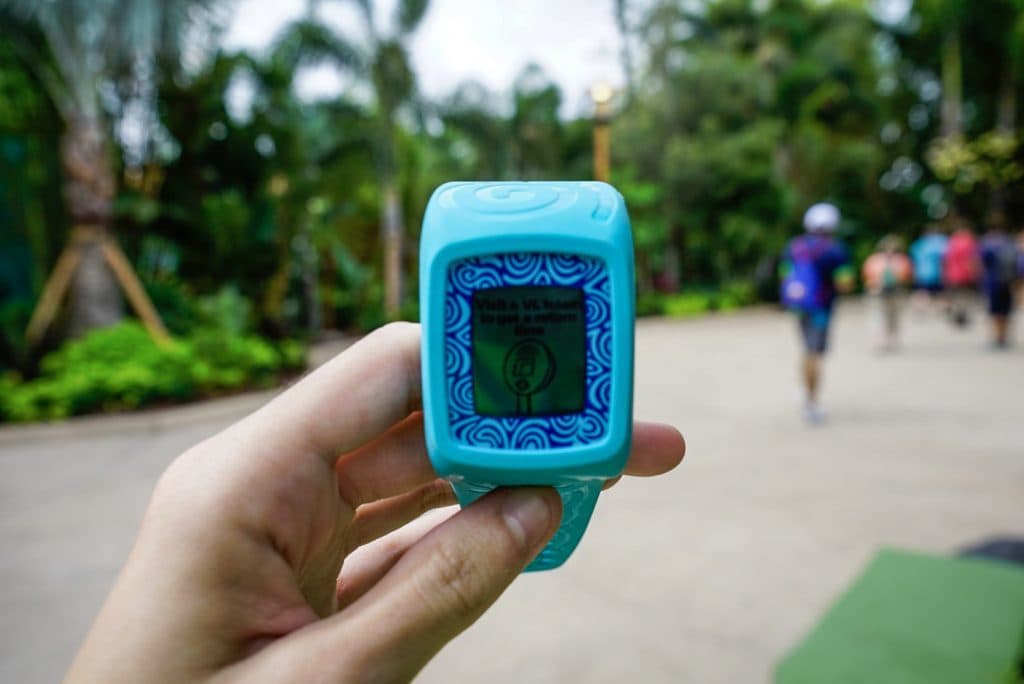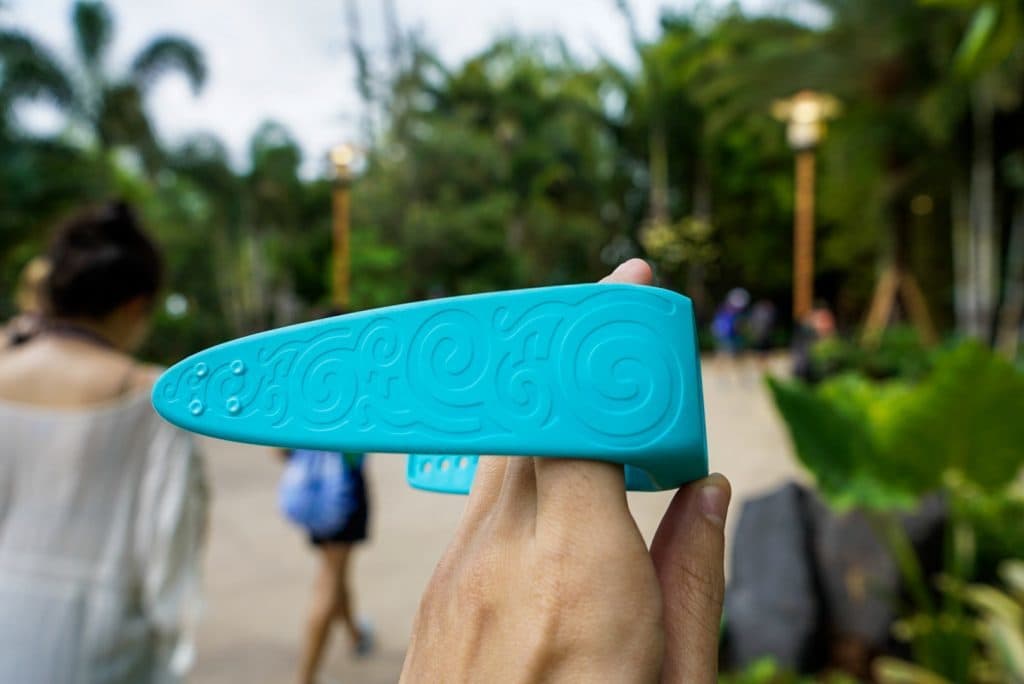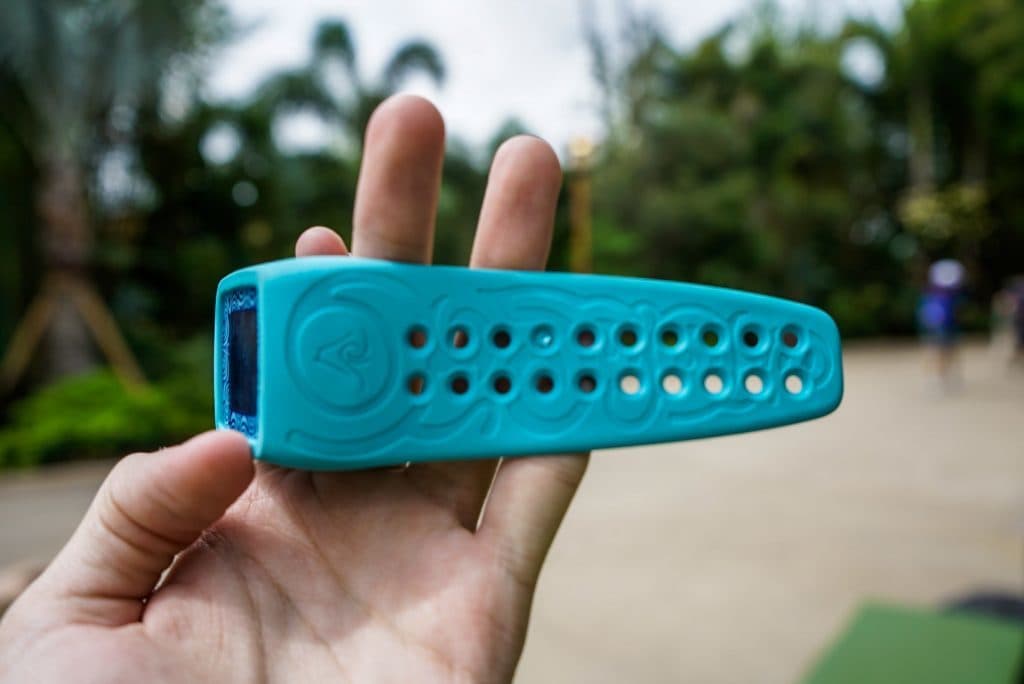 Expect to get yours as you make your way out of the entranceway (more on which in just a little bit).
Update #6: 10:53 am
And here's the front gate, in all its glory: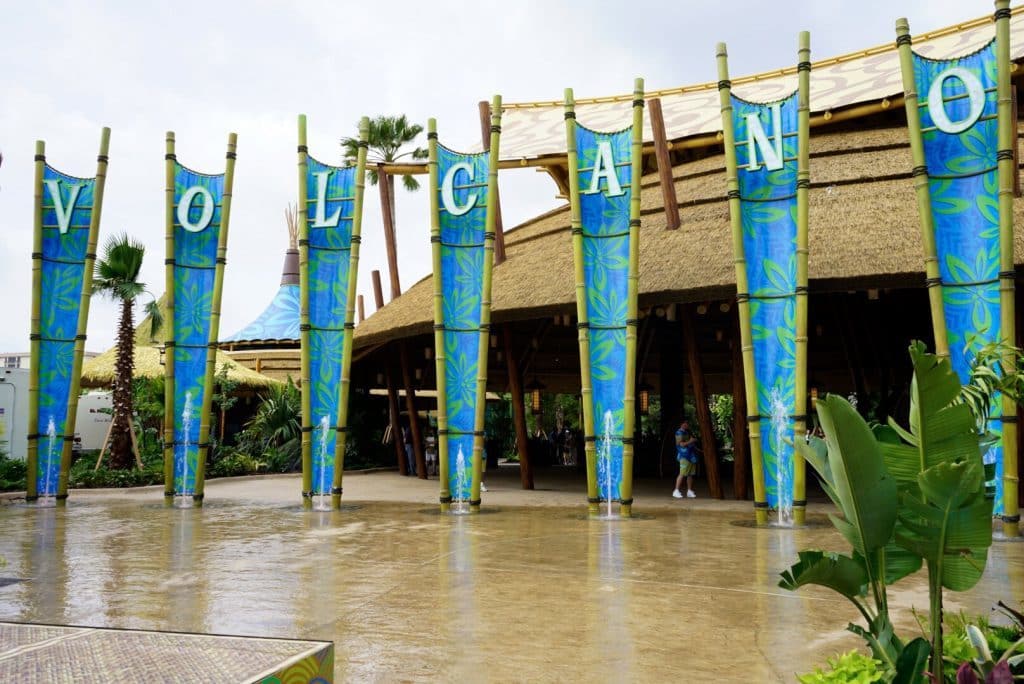 And just because we tend to tilt towards the obsessive-compulsive, here's a video of what it feels like walking into Volcano Bay for the very first time:
Update #5: 10:38 am
What's the first thing you see after getting off the bus at Volcano Bay? A bridge that takes you to your island paradise.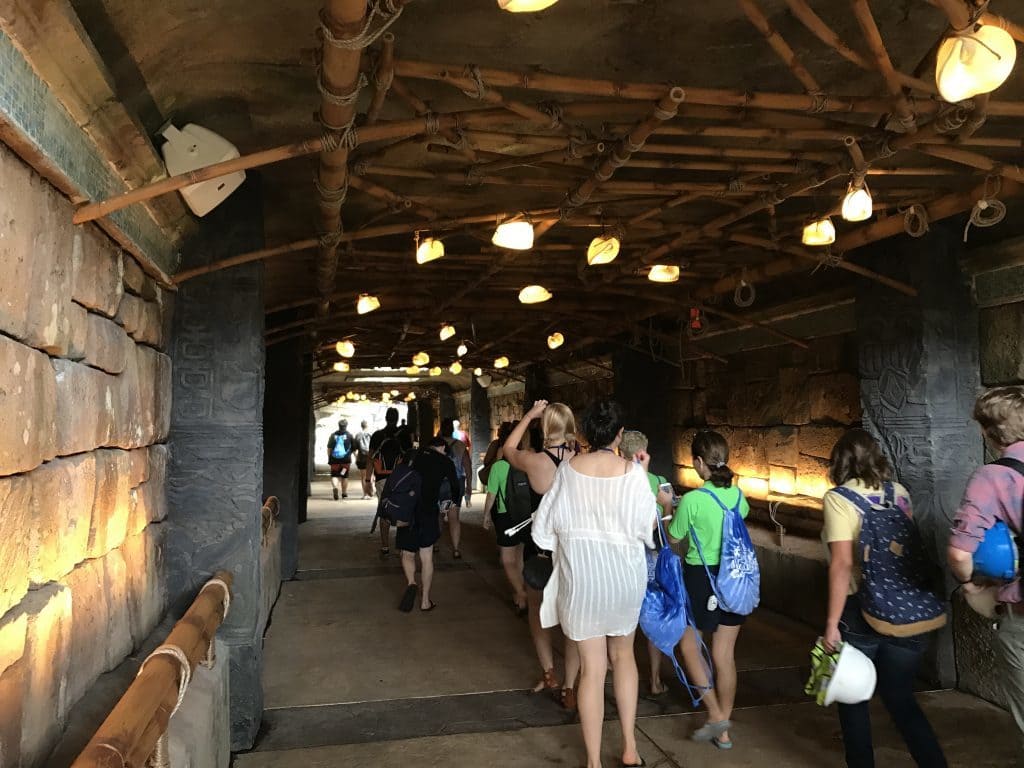 This is followed by an escalator and a long walkway to the front gate, both of which are very themed and very beautiful.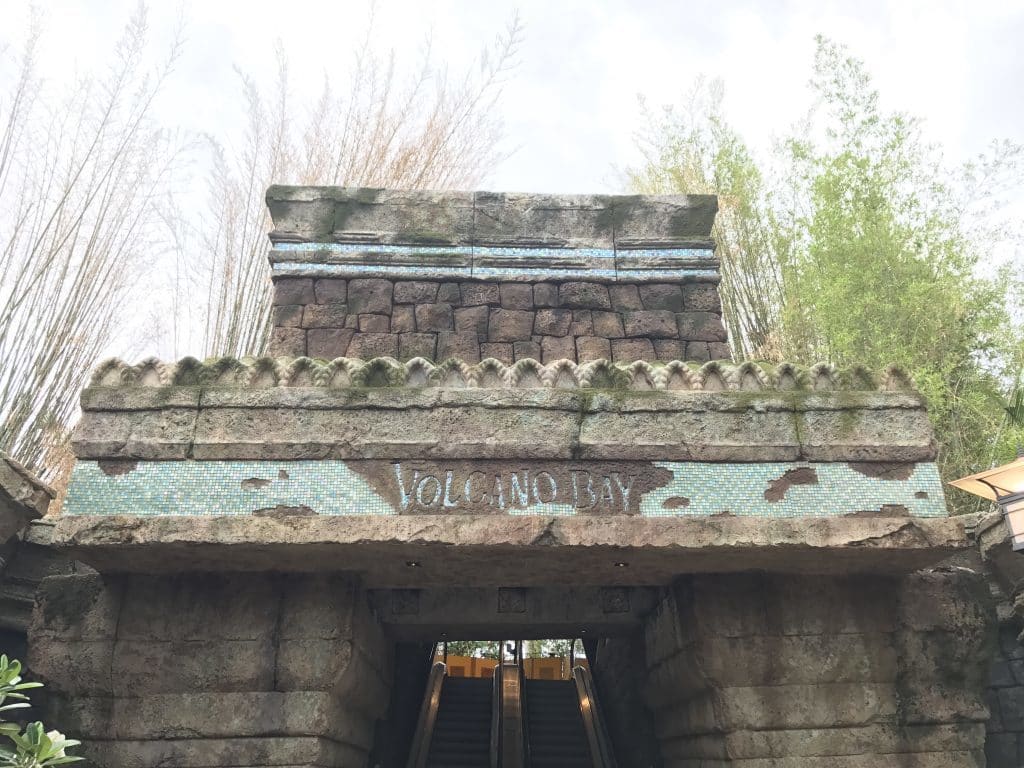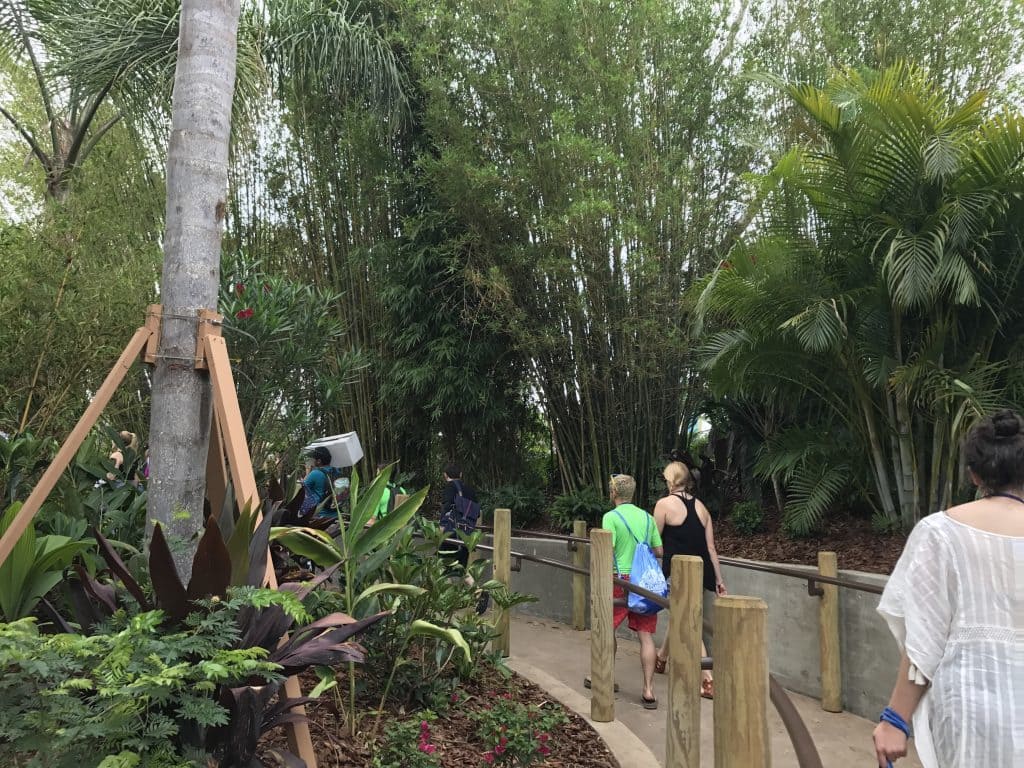 The (watery) adventure begins!
Update #4: 10:26 am
We're loading on the bus that will take us over to Volcano Bay! In the meantime, we'd like to share with you some of our must-read materials about the water theme park – think of it as a primer for your days of aquatic adventure as well as a good way to pass the time while waiting alongside us for the festivities to kick off.
What's with Volcano Bay's tickets? Our complete guide
How do you rent a cabana, and just what is Premium Seating?
How to use TapuTapu to make the most of your day
Update #3: 9:27 am
Universal has just let us know that we'll have the opportunity today to ride – and be filmed on – three of the bigger attractions located in Rainforest Village: Taniwha Tubes, Maku Round Raft Ride, and Puihi Round Raft Ride.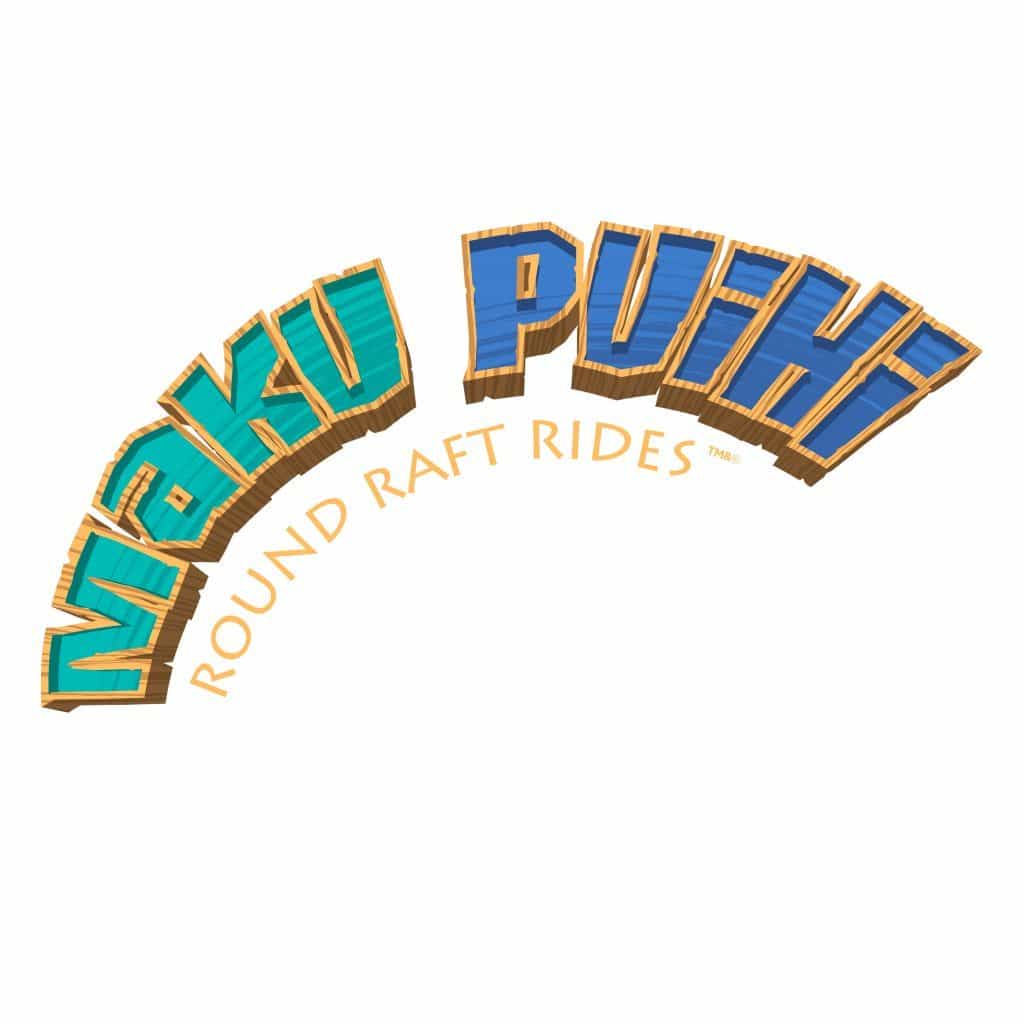 Read up on these fun slides for now, and look forward to our in-depth coverage a little bit later on today.
Update #2: 9:02 am
Universal has been nice enough to finally give us a detailed map of Volcano Bay, replete with the location of (almost all of) its attractions and, even better for those of us who can't read their names (*cough*Taylor*cough*), a pronunciation guide.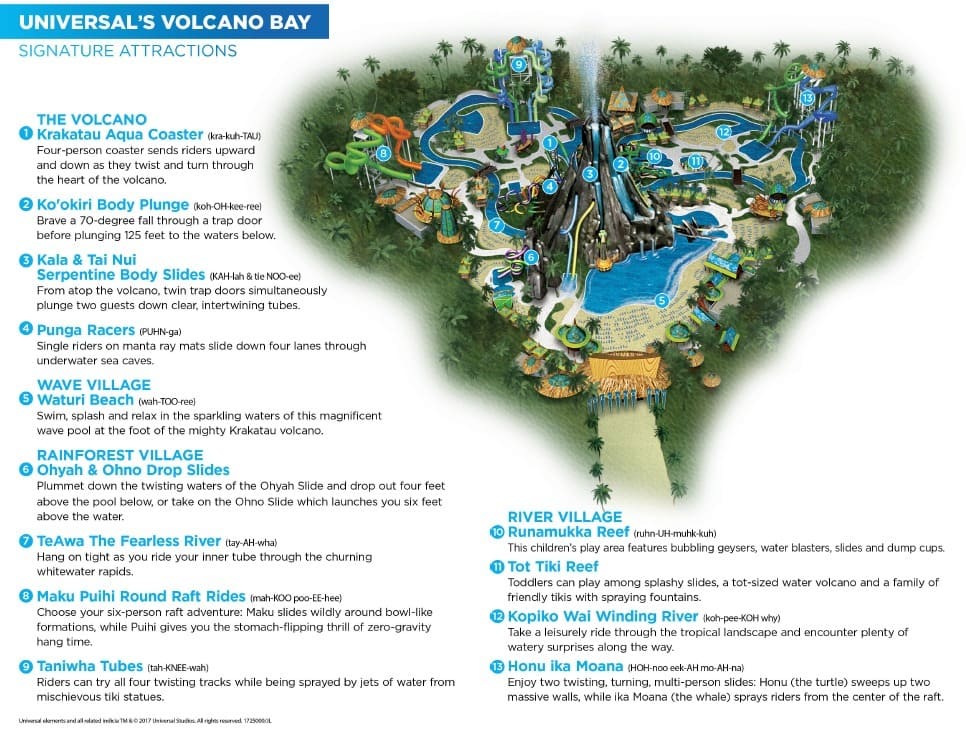 (Yes, we know the company updated the map in its official Universal Orlando app earlier this week, but this is far higher quality and scratches that desperate cartographical itch that we've been suffering from over these past few months.)
Update #1: 4:00 pm (May 23)
Yes, we're a few hours early with our live blog, but we wanted to make sure everyone was able to find their way here, bookmark the page, and kick their feet up and relax until tomorrow's all-out hectic day. We expect our live coverage to begin at about 9:45 AM EDT (Wednesday, May 24).
Since you're here, why don't you do some light reading? We've had a ton of great Volcano Bay-centric content up recently:
Did you hear about Volcano Bay's planned five-acre expansion?
More TapuTapu functionality revealed
Go buy yourself some Volcano Bay merch, why don't ya?
–
Learn everything there is to know about Volcano Bay in our Universal Center, including insider's guides on how to purchase tickets, rent cabanas, and use your new Tapu Tapu wearable.