Update 3-15-17: We can confirm that Universal has been testing "photo validation technology" at the following attractions at Universal Orlando Resort:
Cat in the Hat
Amazing Adventures of Spider-Man
Transformers: The Ride 3D
Revenge of the Mummy
Universal Orlando has begun testing "photo validation technology" at select attractions for guests with unlimited Universal Express from an on-site hotel, Orlando Informer has learned.
The test began today at Cat in the Hat. Instead of guests having to present their express pass ticket to a team member, facial recognition software tells the team member if they have express or not.
Since on-site hotel guests are already required to have their photo on their express ticket, no extra steps are required by the guest. Guests are able to opt out of this test by visiting guest services.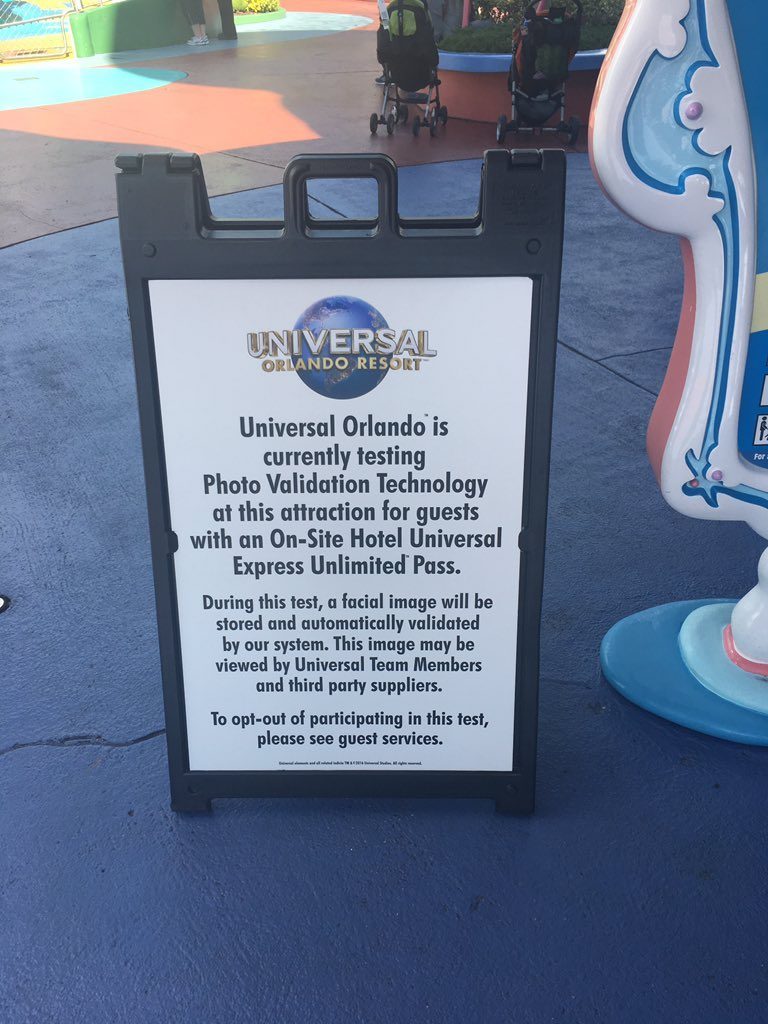 Dependent on how this test performs, expect to see it expand to other attractions and eventually possibly every attraction. If it works as intended, it will provide an added convenience for guests and expedite entry into express lines.
Stick with Orlando Informer for the latest news, tips, and more at Universal. Follow us on Facebook and Twitter and join our Facebook Group.
What do you think of this test? Comment below.